What can you do with lots of strawberries? I love them, so it's not surprising that I have accumulated a bunch of recipes. Strawberry treats and dishes are not limited to desserts as you will see from all the ideas I'm sharing today!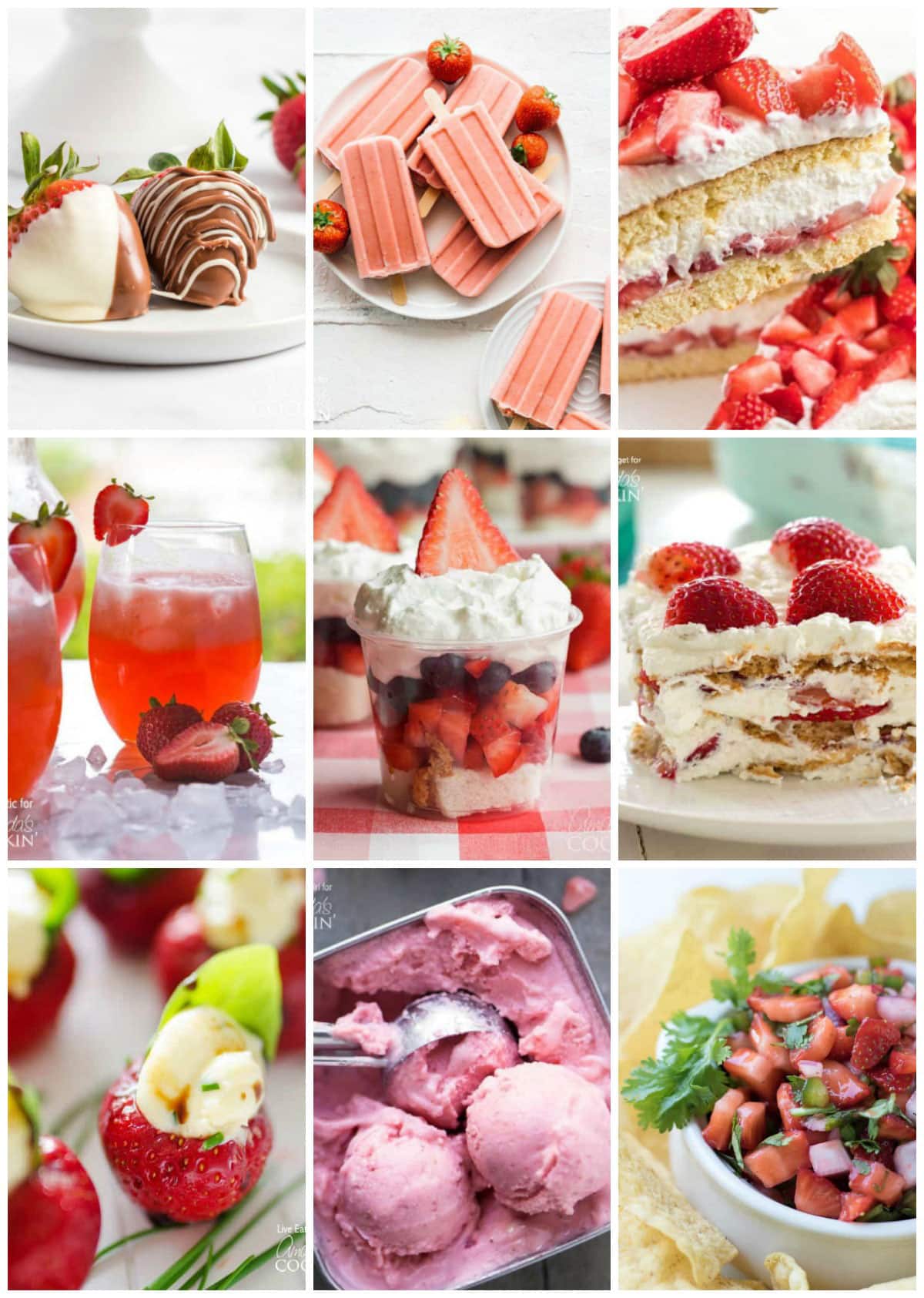 What Can I Make with All These Strawberries?
Dessert is not the only thing that strawberries shine in! I've put together a list of breakfast ideas, cocktails, drinks, frozen treats, appetizers and more.
How do I store them?
First off, if you picked your berries from their vines yourself, don't wash them just yet. Store them in shallow containers in the refrigerator. Why shallow? When berries are stored too close together or on top of each other, mold can form.
When you are ready to make one of these delicious recipes below, then wash your fruit.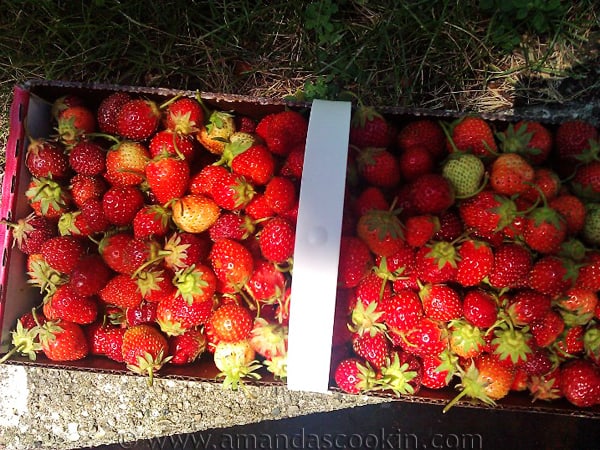 Can I freeze them?
You can freeze an overabundance of fresh strawberries by placing them on a waxed paper lined cooking sheet (be sure they aren't touching each other) and place it in the freezer for a couple hours. Once the fruit is frozen, remove them from the sheet and store them in the freezer in a gallon sized zipper storage bag.
Dessert Recipes
Many desserts call for fresh strawberries, but some use frozen instead. Always check the recipe first because fresh berries and frozen berries don't behave the same way.
Breakfast Ideas
There's plenty of smoothie recipes here, but that's not all. Learn to make your own strawberry jam, layer up a delicious parfait, or make strawberry muffins!
Drinks & Cocktails
Strawberries are in season during early summer, that's when you'll find the sweetest, most flavorful fruit. Here are a few drink ideas for your summer barbecues!
Frozen Strawberry Treats
Ice cream and other frozen treats are a great way to beat the heat. Use some of your strawberry stash to make your own ice cream and shakes!
Holiday Ideas
While Fourth of July seems like the ideal time for strawberries, we have a fun Christmas recipe for you too!
Appetizers
Like I said, strawberries are not limited to desserts. Here are some tasty appetizer ideas for your summer time spreads.
Check these out too
I didn't include this in the strawberry cocktails above, but my white sangria is truly an all-time favorite around here. Plump, gorgeous strawberries play a part in this beautiful addition to your backyard party. Also ideal for a bridal shower!
If these recipes look good to you, why not subscribe to my free newsletter? I send it out once a week with lots of great ideas just for you!