Vanilla. I love vanilla. Every fall I shred, drain and freeze a bunch of zucchini. So I grabbed a few bags from the freezer and went to work on this simple zucchini muffin recipe. The recipe called for nuts and raisins, so I used golden raisins and some chopped pecans I had in the pantry. You can use your favorites. Walnuts would be great too, as would dried cranberries or even blueberries!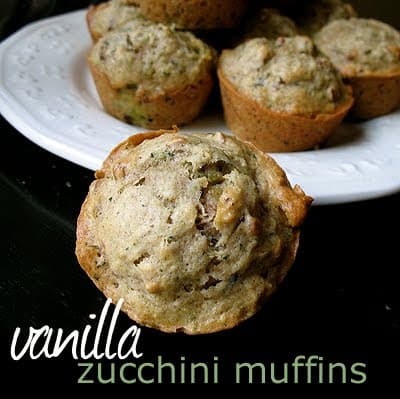 For these zucchini muffins, I also used coconut oil instead of the called for vegetable oil. Coconut oil can be used interchangeably with vegetable or canola oil in many recipes.
Vanilla Zucchini Muffins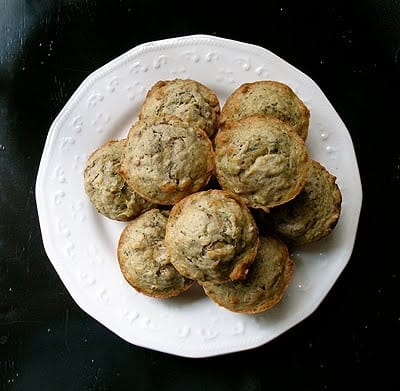 I have to admit, I actually did not like this recipe at first. In fact, it was one of those "can't wait to get it out of my mouth and down the sink" type of "not like". :-/ The muffins smelled awesome and looked great, so I left them on a plate in the kitchen to see if anyone else would try them. They did, and loved them. My daughter and two of my sons, plus one of their friends all thought they were great!
See, I'm not sure why, but things always seem to taste better to me once they've sat for a while. I don't know if I set my taste buds up for failure by expecting too much or what, but sometimes things just have to sit. I think it might be because I've been working with the ingredients, tasting the batter and smelling everything, my senses just go on overload.
Well, I'm really glad I didn't just dump these muffins. I actually ended up loving them the next day! In fact, these ended up as one of my favorite muffin recipes! I know, I'm weird. *shrug* I had two muffins for breakfast this morning. They have a great vanilla flavor with that added chew from the raisins. If you like zucchini treats, I say go for it and try these!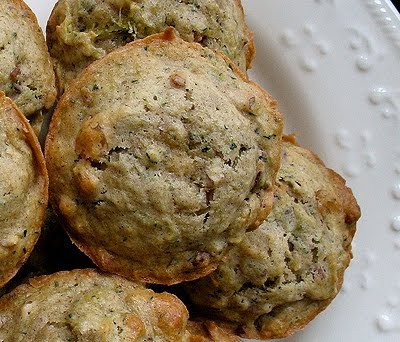 More from me you might like:
Chocolate Zucchini Bread (this ROCKS)
Morning Glory Zucchini Bread

 (this ROCKS even more!)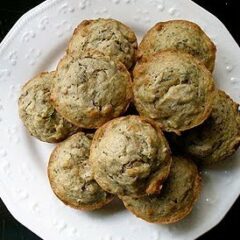 Vanilla Zucchini Muffins
IMPORTANT - There are often Frequently Asked Questions within the blog post that you may find helpful. Simply scroll back up to read them!
Print It
Rate It
Ingredients
2

eggs

1

cup

sugar

1/2

cup

coconut oil

you can use canola

1

tablespoon

vanilla

2

cups

shredded unpeeled drained zucchini

2

cups

unbleached all purpose flour

1

teaspoon

baking soda

1/2

teaspoon

baking powder

1

teaspoon

cinnamon

1

cup

golden raisins

1/2

cup

chopped pecans or other nuts
Instructions
Combine eggs, sugar, oil and vanilla. Stir in zucchini. Combine remaining dry ingredients and set aside 1/4 cup dry mixture and toss with raisins and nuts. Add zucchini mixture to remaining dry mixture and stir to blend. Fold in raisins and nuts. Place mixture 2/3 full into prepared muffin tins or cups. Bake in a 350 oven 20 to 25 minutes.
Amanda Davis is the entrepreneurial mom of four grown children and four step children. She and her husband, Chef Antoine, love to cook together creating recipes for this blog. Amanda also make kid's crafts and creates decorative items for her home. She is a crafting expert and guru in the kitchen and has appeared online and in print publications many times over the years. She is also a craft book author five times over and product developer as well as the owner of
FunFamilyCrafts.com
. You can find her on social media by using the buttons to the left!
Latest posts by Amanda Davis (see all)