This twist on the classic French toast is stuffed with sweet strawberries and cream filling. Turn your usual Saturday breakfast into something deliciously out of the ordinary Strawberry Stuffed French Toast!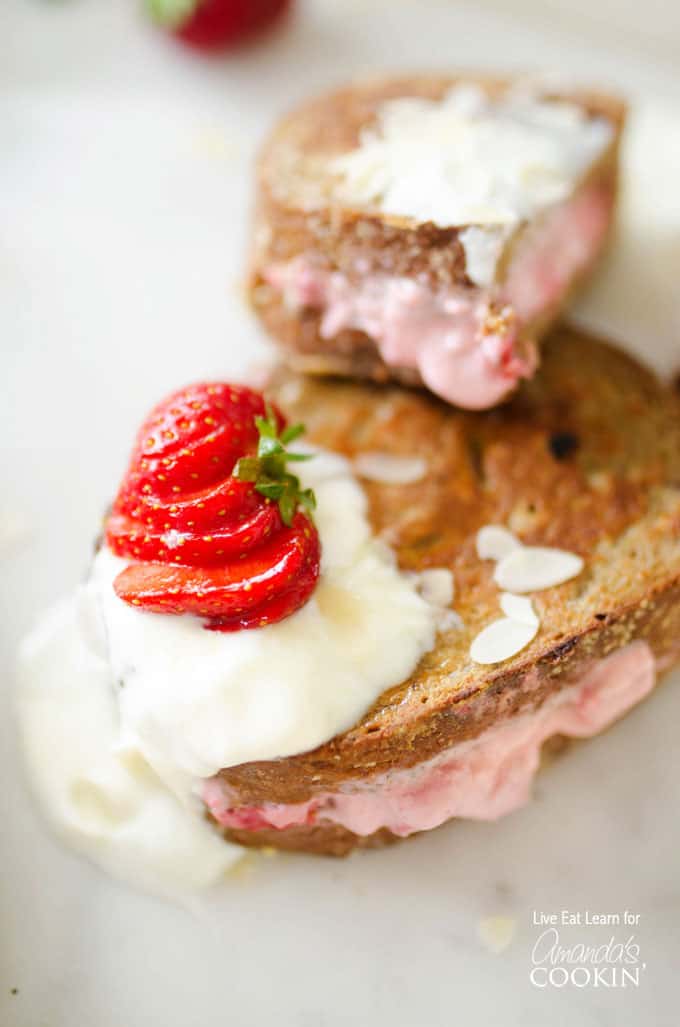 Strawberries and Cream Stuffed French Toast
I get some serious recipe inspiration from my chef crush, Jamie Oliver. With a focus on healthy food and a knack for simple recipes, what's not to love? So when my mom, who also swoons for Jamie boy, forwarded along his recipe for Berry Pocket Eggy Bread to me, I knew it'd be good. Aside from the difference in names (I'm not sure who the heck calls French toast eggy bread), today's Strawberries and Cream Stuffed French Toast is a bit different from Jamie's.
There are affiliate links in this post. That means if you buy something from that link, I will earn a small commission, but it won't cost you anything additional.
Strawberry Stuffed French Toast Ingredients:
2 thick slices of bread
½ cup chopped strawberries
¼ cup cream cheese
2 tsp sugar
Pinch of salt
2 eggs
2 Tbsp milk
½ tsp vanilla extract
¼ tsp cinnamon
Oil or butter for cooking
Kitchen tools you may find helpful: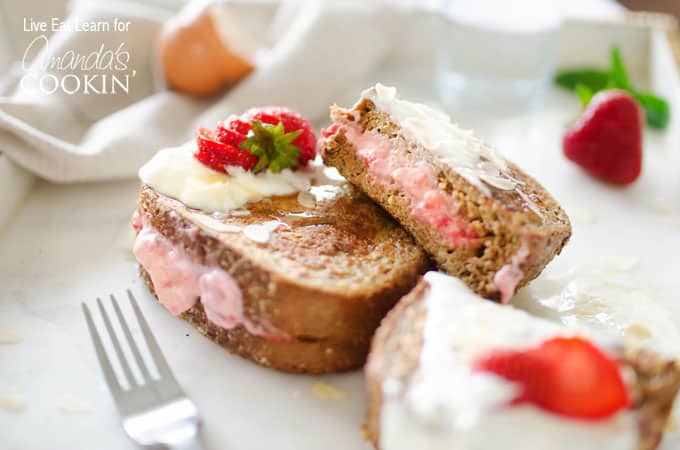 We're sprucing up the strawberries with a bit of cream cheese, sugar, and salt, because if you're going to make French toast, you've gotta go all in. Cut a slit in a thick piece of bread and stuff it all in. The rest is good 'ole fashion American French toast. Dredge the bread in an egg mixture and throw it on the skillet! And don't feel limited to strawberries. Whatever kind of berry you have in your fridge in the morning (blueberries, raspberries, you name it) works well too!
SCROLL DOWN FOR THE PRINTABLE VERSION OF THIS RECIPE
More breakfast recipes you might like:
If you've jumped on the smoothie bowl train for breakfast these days, and you are a coffee lover, this mocha smoothie bowl is a must try!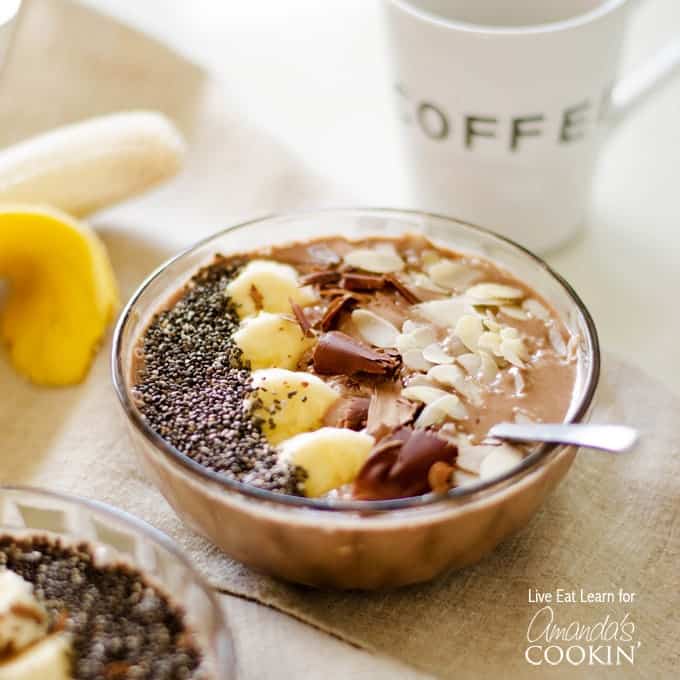 If pancakes are your thing for breakfast, try these amazing pineapple pancakes with homemade coconut syrup, you won't regret it!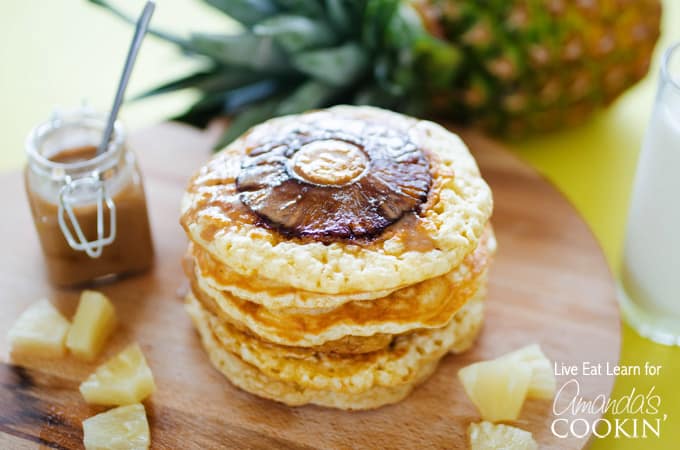 If you are in a hurry or you just like to drink your breakfast, try this loaded coffee breakfast smoothie. It will have you raring to go in no time!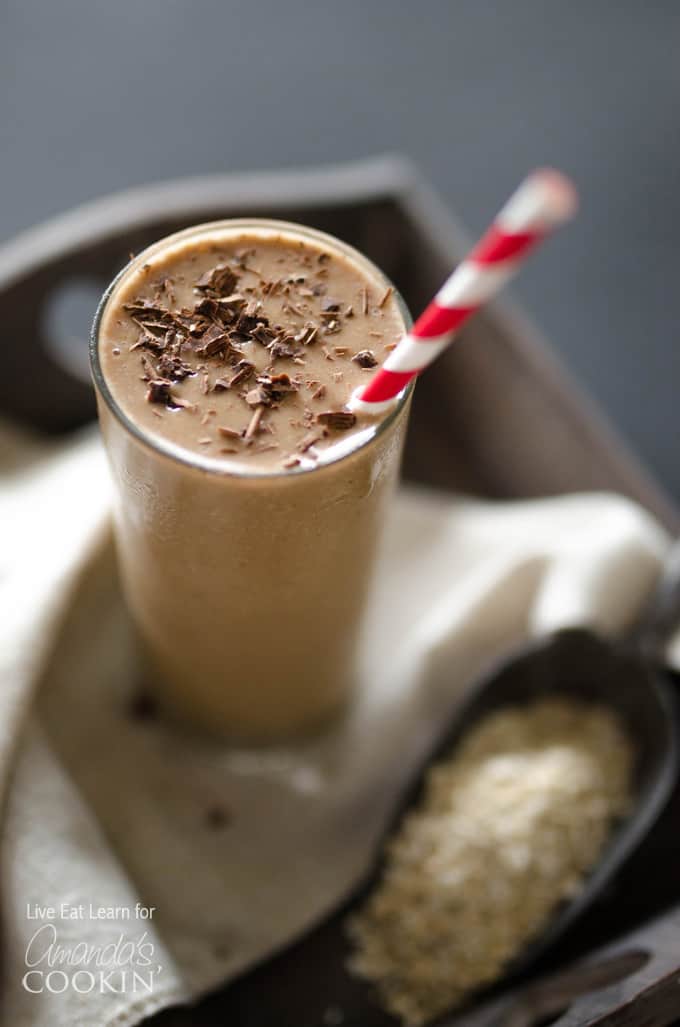 Want even more free recipes? Be sure to join my newsletter for FREE recipes and craft ideas sent to your email inbox every week.