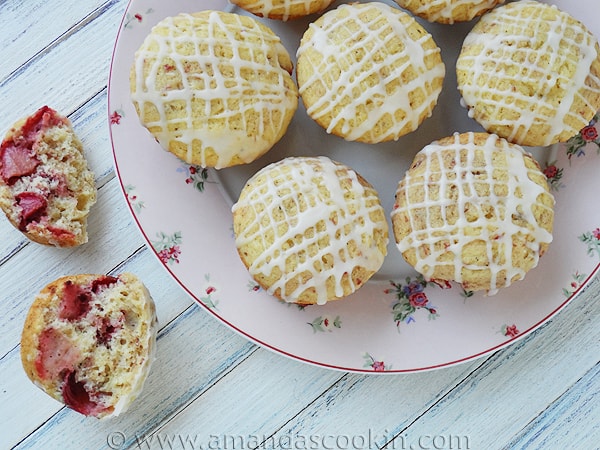 I am lucky enough to have a "pick your own" strawberry farm about 20 minutes from my house. Strawberry season is short though, and even shorter since the farm sold off a lot of its land and reduced the number of planted fields over the years. Now when the sign goes up that says "open" you better get your butt in gear or you'll simply miss out. I made it there this year and walked out with a little over five pounds of fresh strawberries in my basket, and these strawberry muffins are one of the treasures that I created.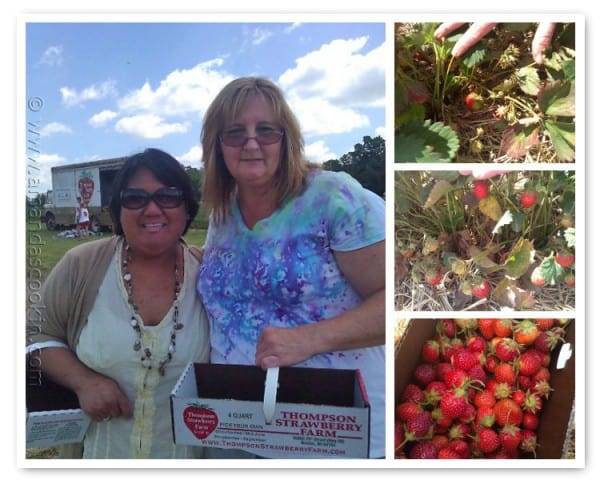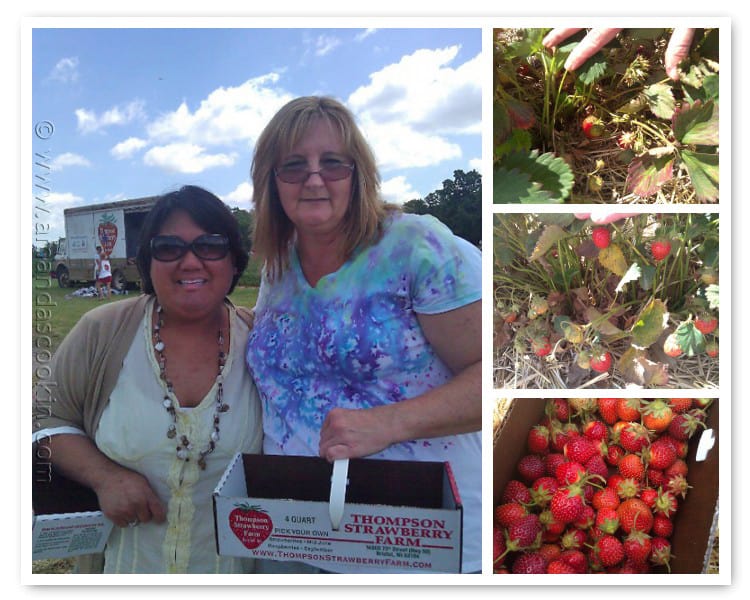 After attending BlogHer Food in Seattle, I found out that a fellow food blogger, Joelen from What's Cookin' Chicago, had actually moved north and was living much closer to me than she was before. So we arranged to meet at Thompson's Strawberry Farm in Bristol, Wisconsin, which was a nice halfway point for both of us.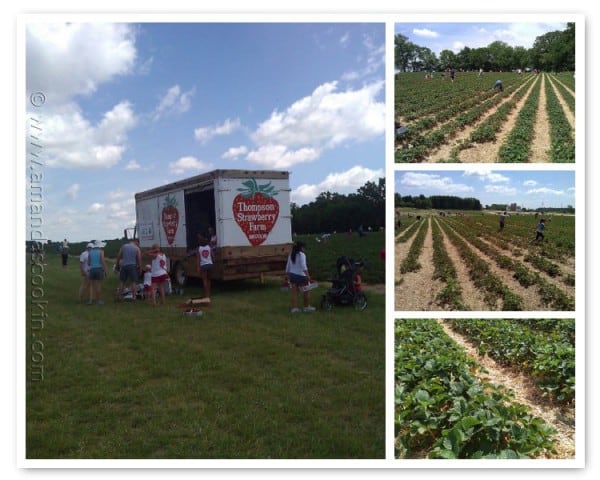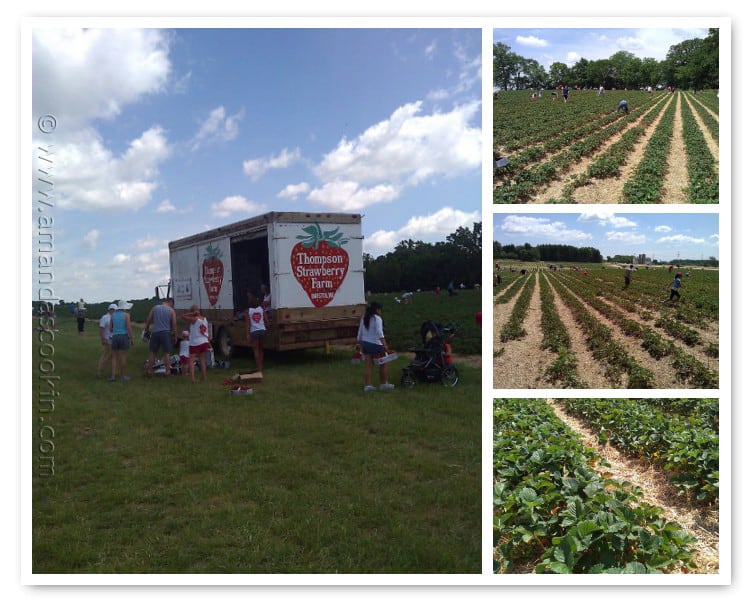 You simply grab a basket and pick a field. You can pick to your heart's content and fill it as high as you can. There are several fields to choose from, and while the berries were small since we were coming in toward the end, they were still sweet and delicious!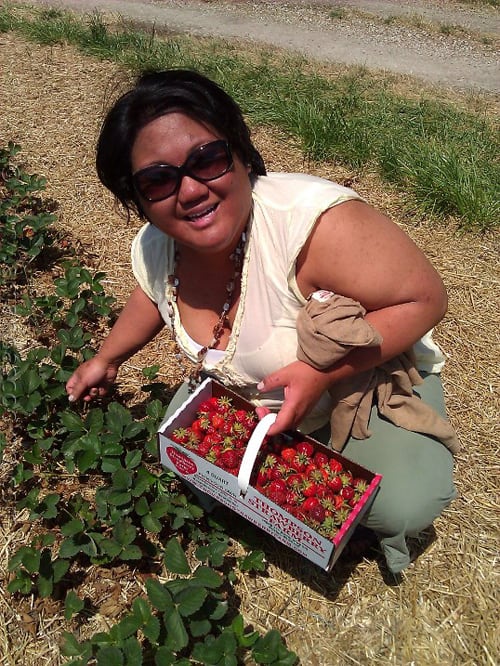 Isn't this a cute picture of Joelen? :)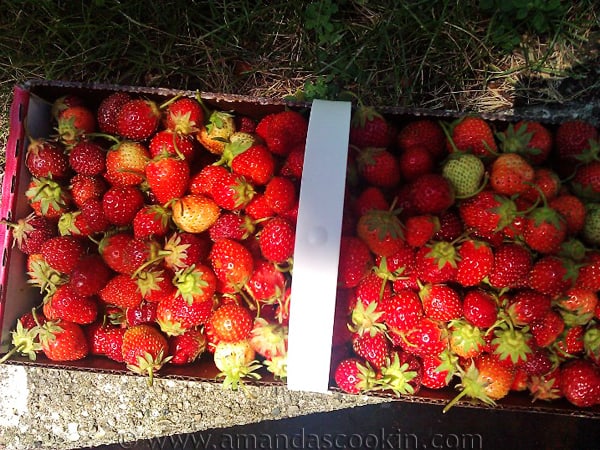 Here's my basket full, all 5 pounds worth!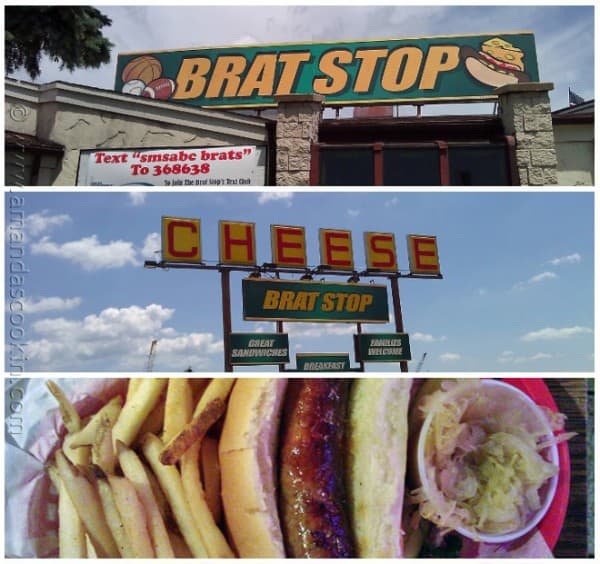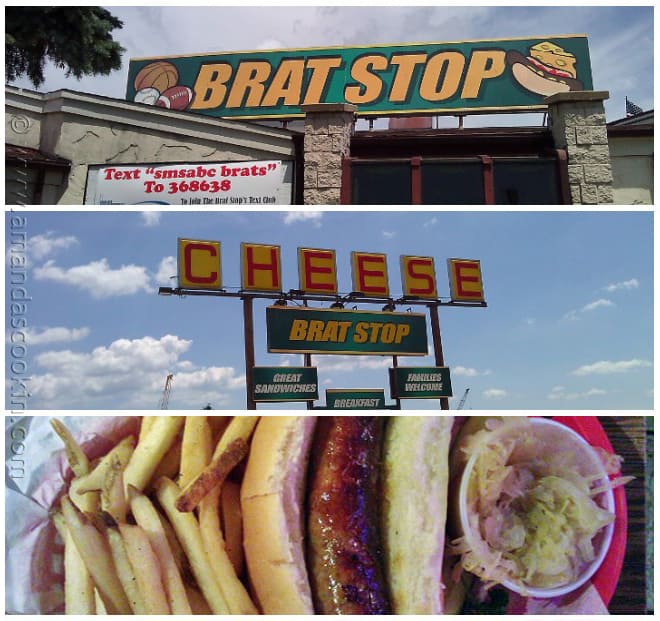 Before heading home, we went to the Brat Stop for lunch. Best garlic bratwurst and sauerkraut ever! I had a great time with Joelen and look forward to more meet ups!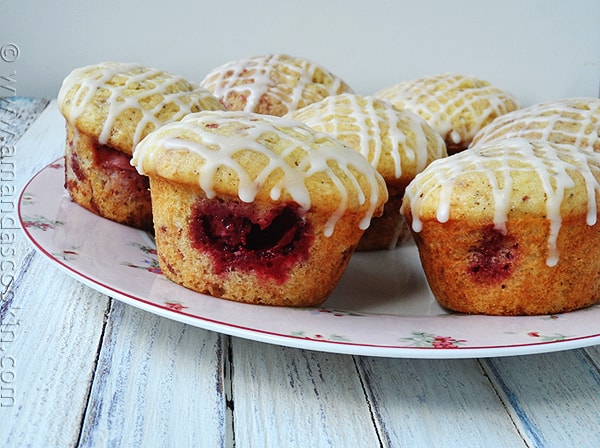 I did make a couple batches of ice cream, but before I share those recipes, I want to experiment with one more method and try to perfect it. These muffins on the other hand, they were amazing and I can't wait to share them with you!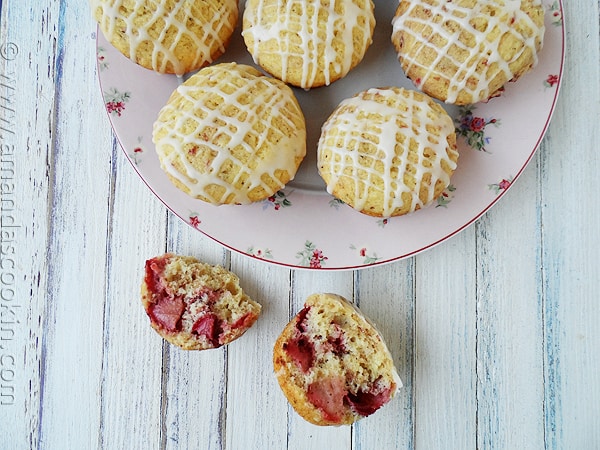 I did a little googling to see what herbs or spices would compliment strawberries. Balsamic, of course, and I even read somewhere that rosemary works well, but ginger is the one that really caught my attention. Ginger and black pepper.
@GingerlyJ I hope you try them, we LOVED them!

— Amanda Formaro (@amandaformaro) June 22, 2012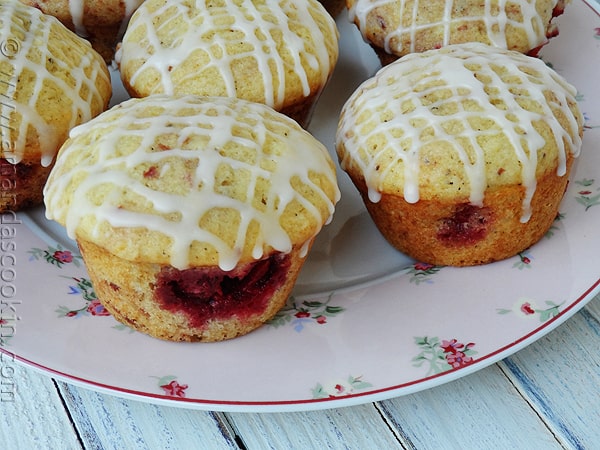 Yes. Freshly ground black pepper. When you bite into these muffins they are sweet and tender, but when you're done there's this tiny hint of something heated. Something spicy. Just a touch!
@amandaformaro i had them this morning and they were great!

— Ginger Leigh (@GingerlyJ) June 22, 2012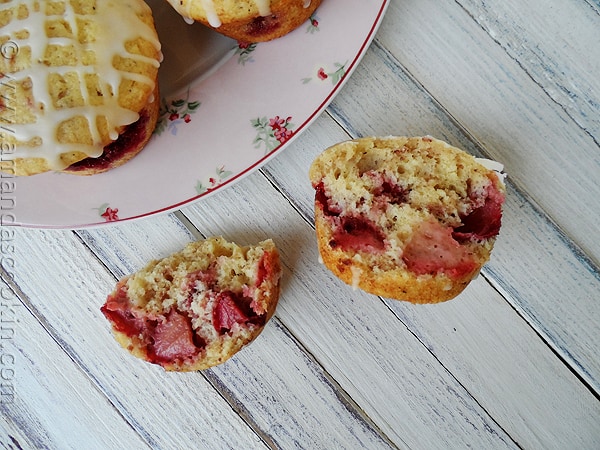 I love how these came out. If you do try them, don't use "pepper dust" as I like to call it, which is the black pepper you buy that is already ground and you pour into your pepper shaker. Freshly ground is better and essential. You see, if you use freshly ground it's going to weigh less than packaged black pepper because of the different sized granules. So use your grinder.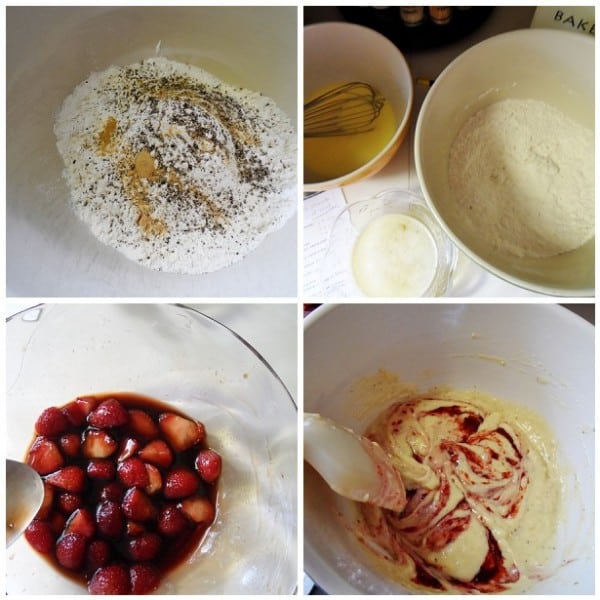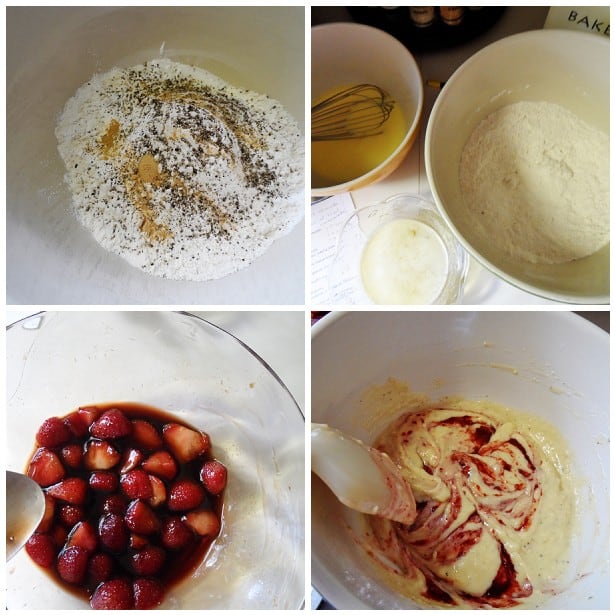 When you cut up your berries, cut them into 1/2-inch pieces. There's a step in the recipe that suggests simmering and reducing some of the macerated berries to make a jam to swirl into the batter, but you could probably substitute jar jam instead.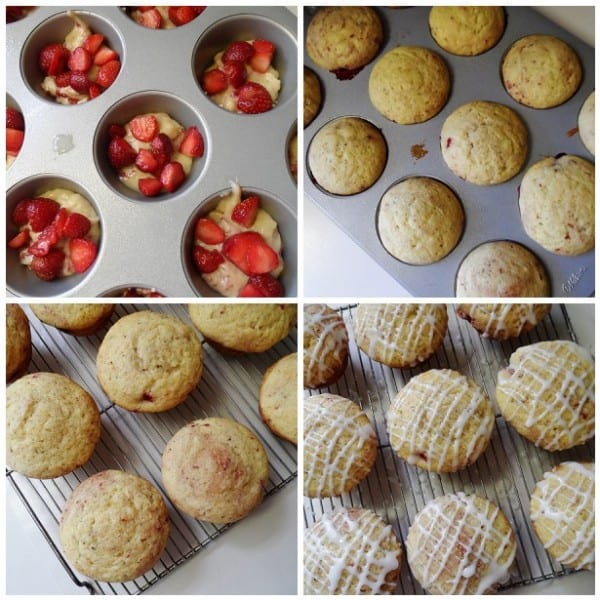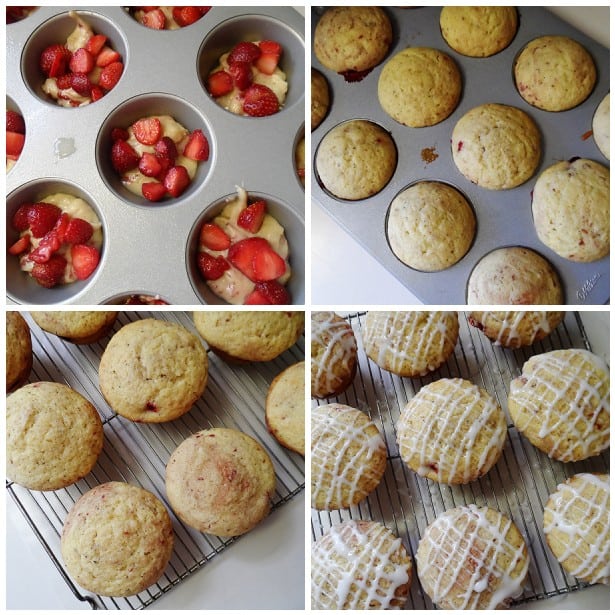 Fill muffin tins halfway and then top with chopped berries, then add more batter. Bake, remove from pan, cool and drizzle. Mmmmmm.
I'm in! Fresh Strawberry Muffins w/Vanilla Lemon Glaze from @amandascookin swoon!

— Cathy Pollak (@noblepig) June 22, 2012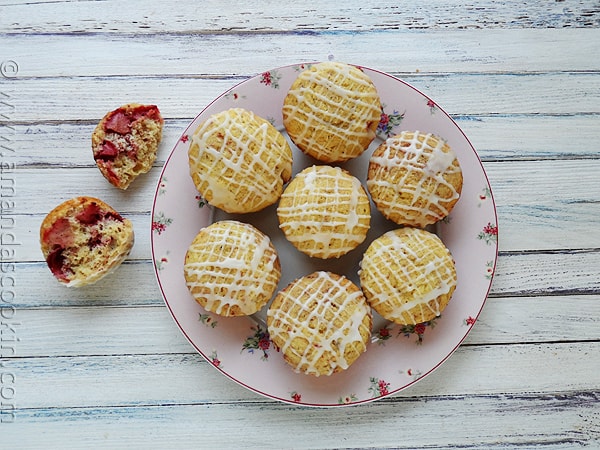 These are some of the tastiest muffins I have ever had. They were a huge hit here and are now a new staple. I adapted these from my Sugar Crusted Plum Muffins.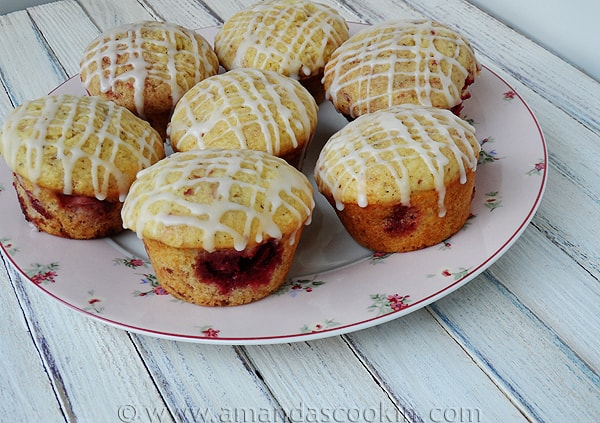 I hope you try them, and if you do, please let me know what you think. Enjoy strawberry season while it lasts!