This Slow Cooker Breakfast Quinoa is a dump-it and forget-it kind of meal. Throw all the makings of a delicious breakfast in your slow cooker, let it cook overnight, and in the morning…breakfast is served!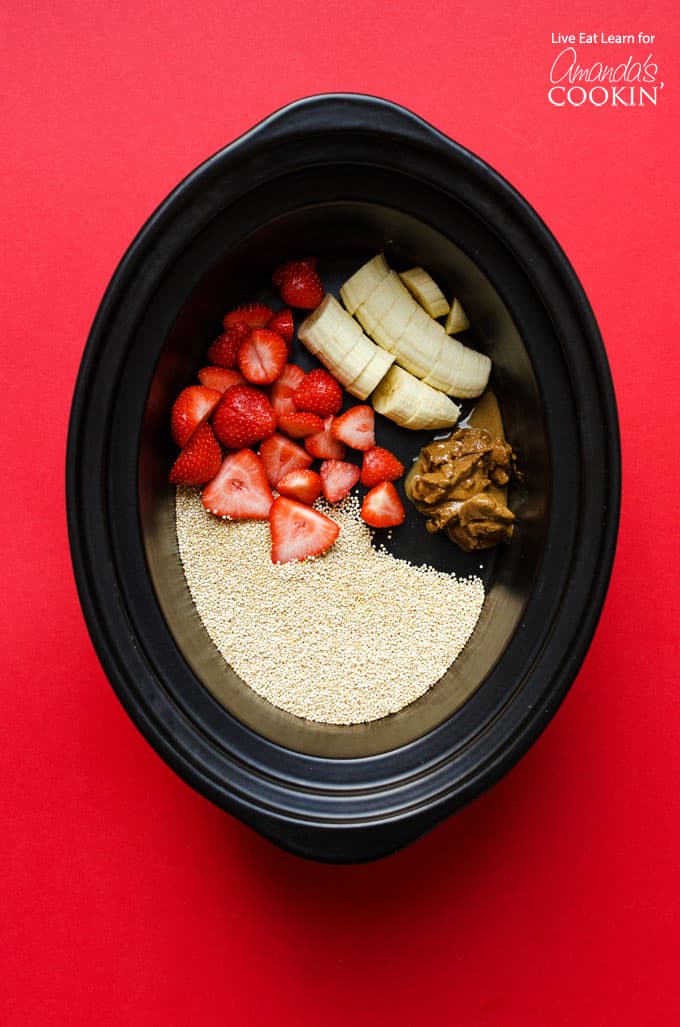 Slow Cooker Breakfast Quinoa
Slow cookers are usually reserved for dinners. My slow cooker's typical day looks something like this: fill up with yums in the morning, chill for the whole day cooking up whatever yums are inside, delightfully surprise us when we arrive home in the evening to a warm cooked meal.
But who says slow cookers can only be used for dinners? Today we're setting our slow cookers to cook overnight to create the most warming, delicious breakfast!
This isn't just any breakfast. This is quinoa for breakfast. You heard it here first, folks! We're subbing our usual oats for quinoa, a protein-rich, high-fiber super "grain". Throw in some strawberries, banana, milk, and almond butter and we're on our way to a strawberries-and-cream-esque breakfast that's about to fill your house with the tasty aroma of Saturday morning. Let's cook.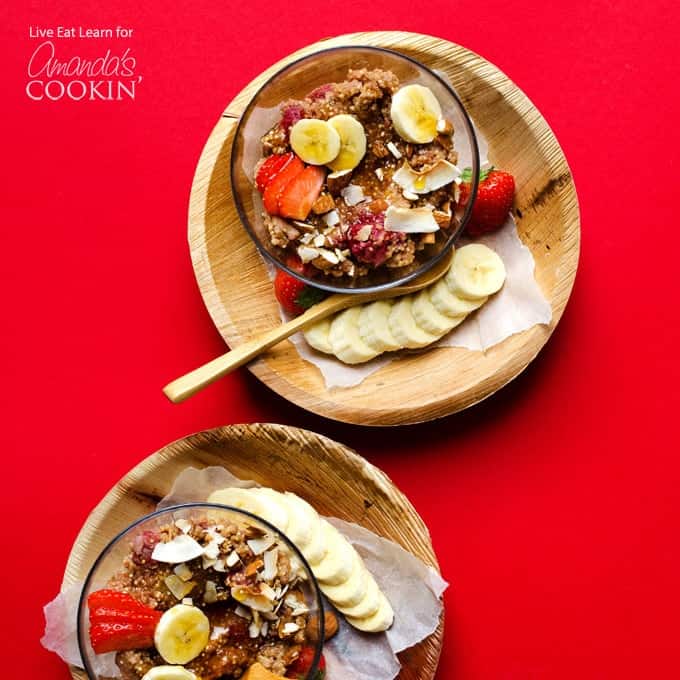 To make this Slow Cooker Breakfast Quinoa you'll need:
1 cup dry quinoa, rinsed
2 cups milk (any variety, I used vanilla soy)
1 ½ cups fresh or frozen strawberries, halved
1 banana, sliced
2 Tbsp almond butter
Honey to taste
Kitchen tools you may find useful: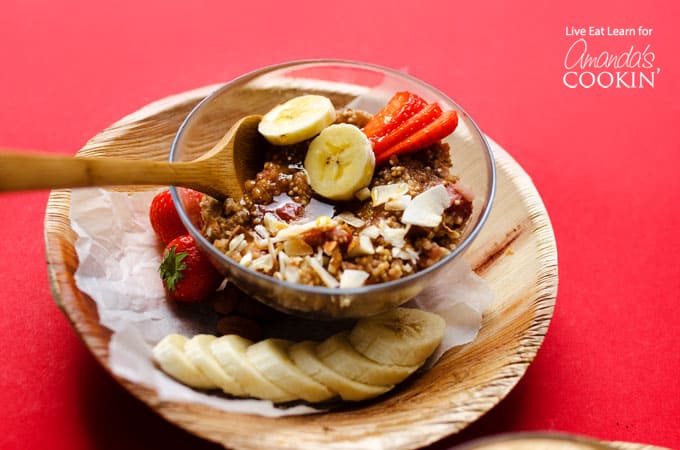 This breakfast quinoa is the answer to all your busy mornings! Just prep it the night before and wake up to a warm, delicious breakfast and get out the door when you need to.
Don't miss more slow cooker recipes on the blog ranging from dinners to desserts and so much more!