Did you know you can make jam at home without pectin or fancy equipment? Today I'm showing you how I make easy Homemade Berry Jam (in 3 tasty flavors!)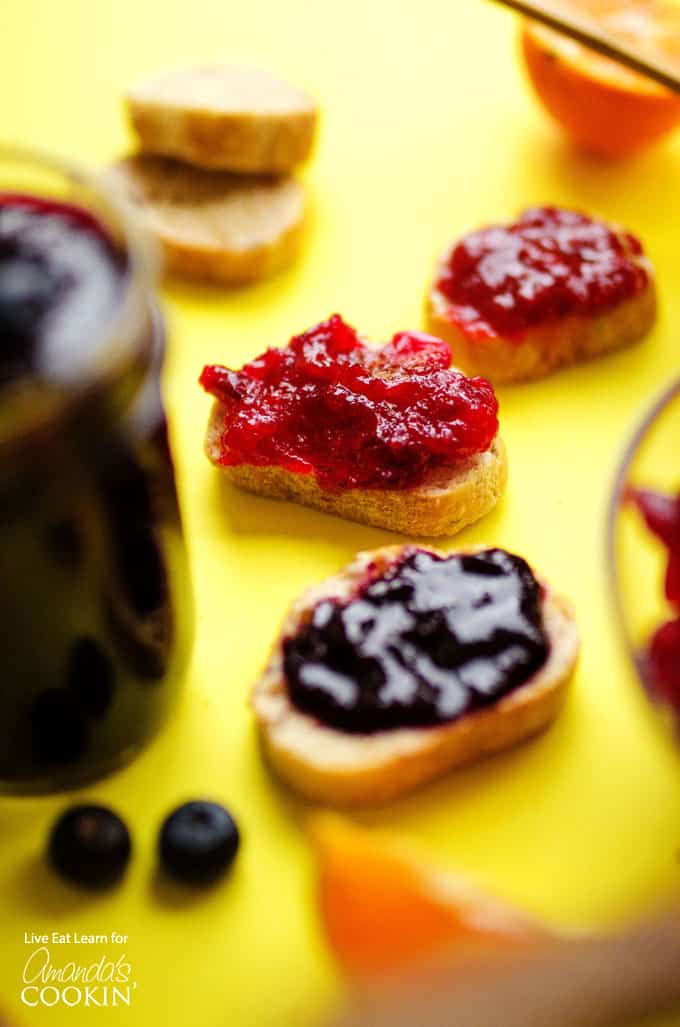 Homemade Berry Jam
When I was a youngin, we used to go pick strawberries in the summer then come home and spend hours washing, hulling, and processing all of them into homemade jam.
And now that I'm (a little bit) grown up I've started thinking I should go back to my roots and start making some of those classic recipes. But as a lazy millennial, I also like to cut out as many erroneous steps as possible. Which is why today we're making homemade berry jam with just three ingredients: berries, citrus, and sugar!
That's right folks, no need for pectin today. And the real beauty of this homemade berry jam recipe? You can use frozen fruit!  Homemade jam year round (meaning you don't have to wait until July to make 397 batches of jam) (because we've all been there, right?).
You'll essentially just stir everything together and set on the stove to cook down. We'll also throw in some citrus (oranges or lemon) to brighten up the colors and add a splash of flavor, mash it up a bit to let the juices cook, then remove from the heat when your jam is thick and delicious (about 20 to 30 minutes).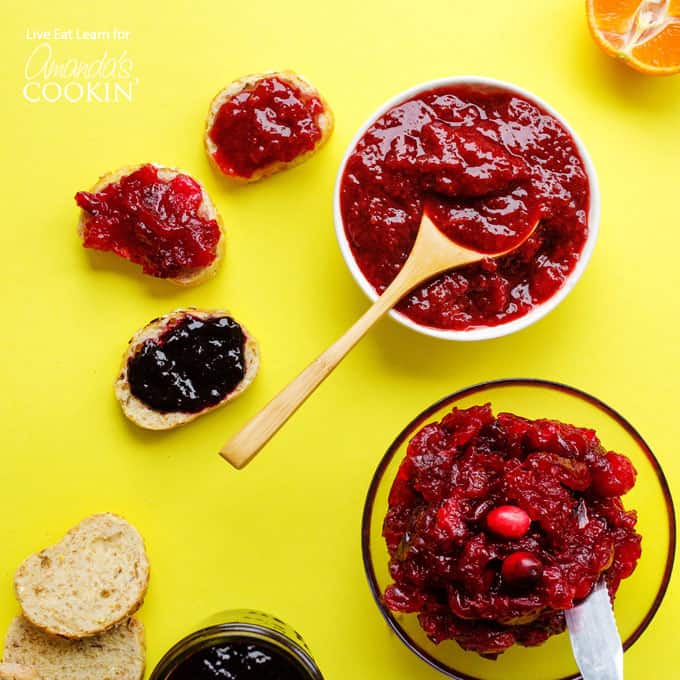 To make Homemade Berry Jam you'll need:
2 cups berries
¼ to ½ cup sugar
2 Tbsp lemon or orange juice
1 Tbsp lemon or orange zest
Products you may find useful: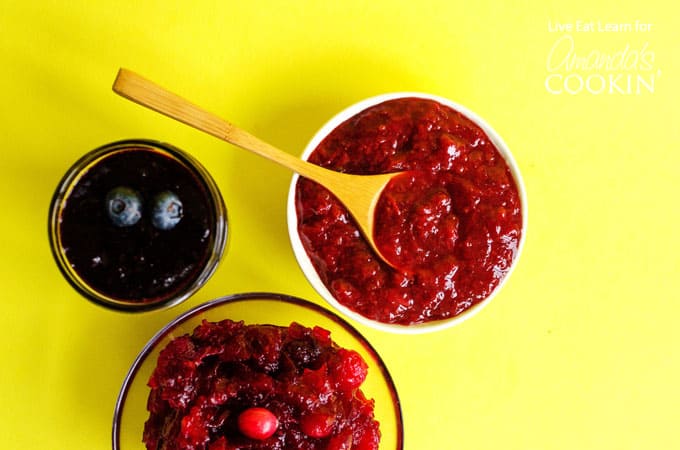 This homemade berry jam is bursting with colors and flavor. Try this easy recipe today!
Looking for more homemade options? Check out the recipes below!