Have you heard of nice cream? It's essentially frozen and pureed bananas that taste just like ice cream. Well, today we're taking this deliciously healthy trend a step further and making three mouth-watering Nice Cream Milkshakes in the classic flavors: strawberry, vanilla, and chocolate.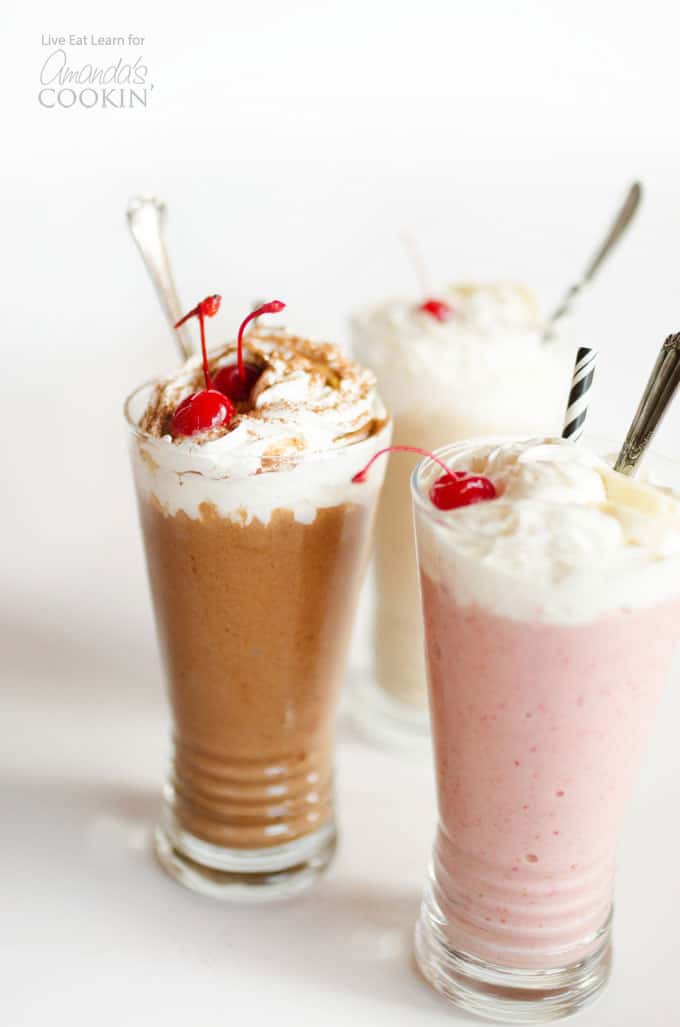 How to Make Nice Cream Milkshakes
If you love ice cream and milkshakes, but also like to try keeping your diet healthy, you're going to seriously love these Nice Cream Milkshakes. I got the idea while I was testing out the 21 Day Vegetarian Reset, a nutrition program I created. The program cuts out dairy and sugar, and this led to some seriously out-of-left-field cravings. One such craving? A milkshake. So using this nice cream recipe as a base, I set out to create nice cream milkshakes that would satisfy my craving without throwing my healthy diet completely out the window. These milkshakes were the delicious result.
Here's a little pro-tip I like to use when prepping frozen bananas. Peel the bananas first then cut each into 7 pieces (or a number of pieces that you'll remember). Freeze them single layer on a baking sheet, then transfer them to a freezer-safe container until you're ready to use them. When you go to make the recipe, rather than guesstimating how many banana chunks equal one banana, you'll know to take out exactly 14 pieces to make a milkshake. Then you just have to blend, pour and serve!
There are affiliate links in this post. That means if you buy something from that link, I will earn a small commission, but it won't cost you anything additional.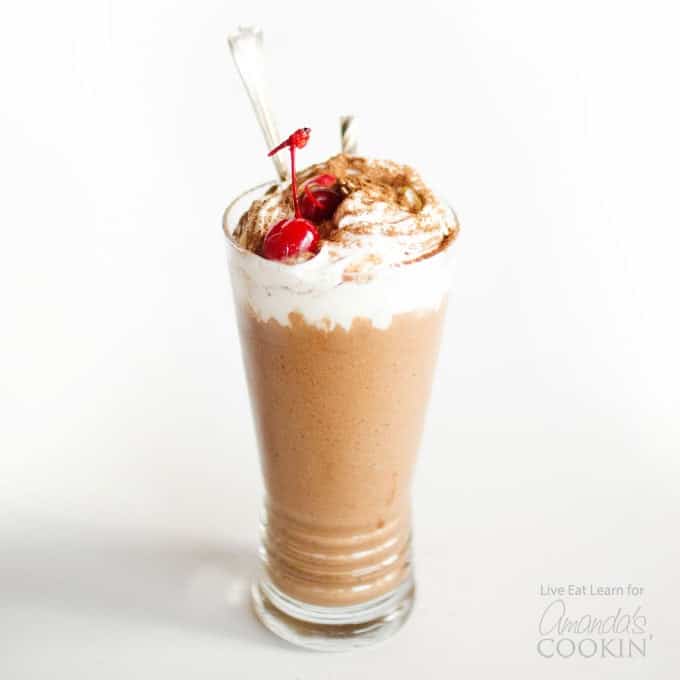 To make Nice Cream Milkshakes you will need:
2 bananas
1 Tbsp honey or sugar
Vanilla: ½ cup milk + 1 tsp vanilla extract
Chocolate: ½ cup milk + 1 Tbsp unsweetened cocoa
Strawberry: 1 cup milk + 1 cup frozen strawberries
Tools you may find useful: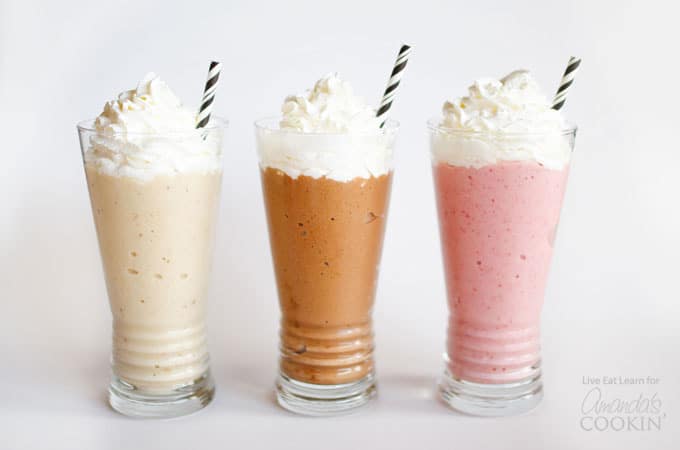 If you like nice cream milkshakes you might want to check out how to make a Naturally Green Shamrock Shake or this Loaded Coffee Breakfast Smoothie!