There's really no better time of the year to make an ice-cold pitcher of easy strawberry lemonade than summer time! Fresh strawberries are in still in season for a little while longer and they taste so good at this time of year, it's a great way to use them up.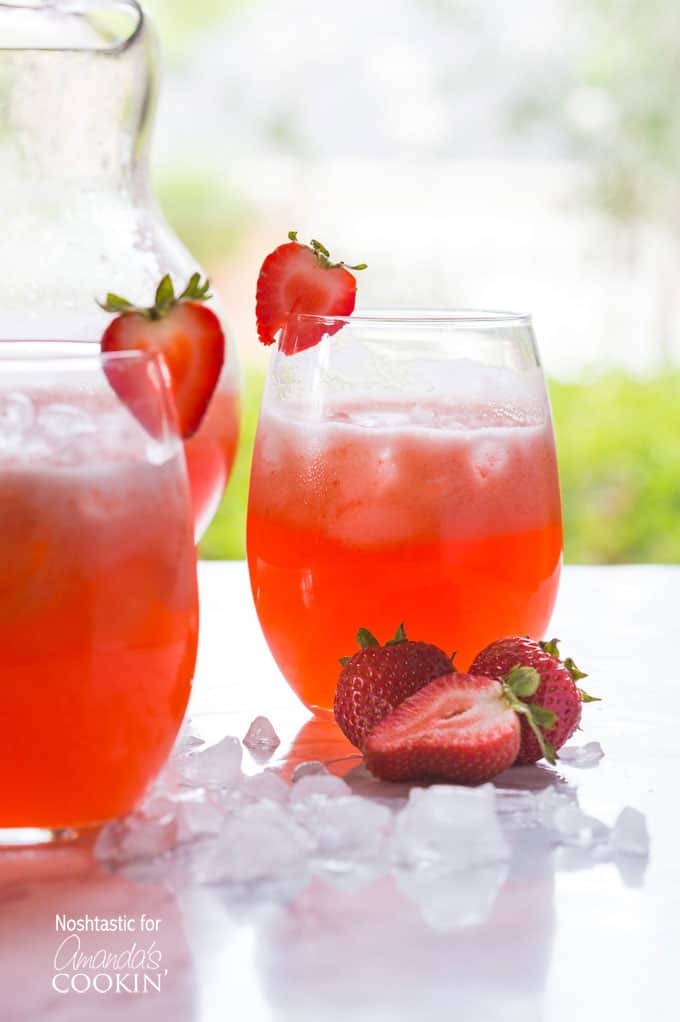 Easy Strawberry Lemonade
I know we are used to seeing strawberries in the grocery year round, but the rest of the year they are usually imported and simply don't have as nice of a flavor as the fresh in-season ones.
If you are fortunate enough to live in a part of the country with a pick your own strawberry farm nearby and you've never visited then you really should go. I guarantee they will be the best strawberries you've ever tasted and just perfect for my strawberry lemonade recipe!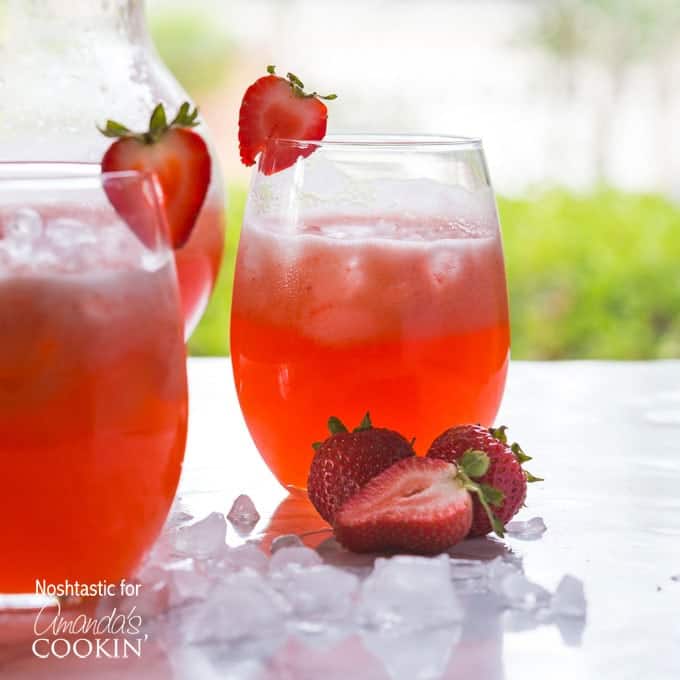 This recipe is very simple and starts out with one batch of my fresh squeezed lemonade. I recommend that you buy a really decent citrus juicer, it will make your life much easier when you're squeezing the lemons. I have a very simple hand juicer with a little glass bowl attached underneath, but if you plan to make a lot of lemonade then you might want to think about getting a small electric citrus juicer, they are pretty inexpensive.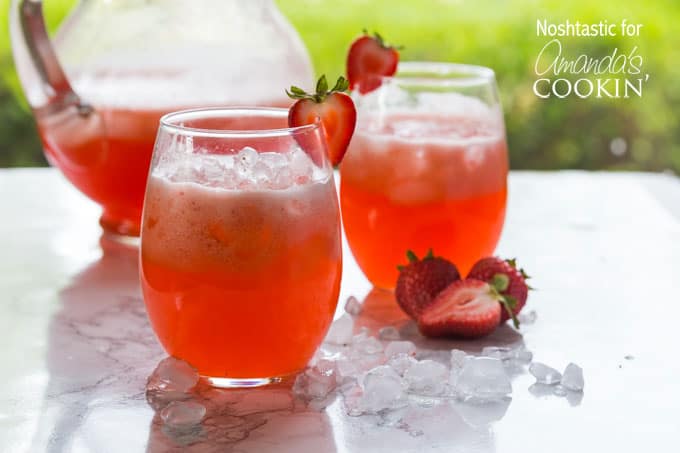 To make strawberry lemonade you will need
1.5 cups (375mls) freshly squeezed lemon juice (7 lemons)
1.5 cups (300g) sugar
10 or more large Strawberries
The taste and strength of your Strawberry Lemonade depends on two things, how many strawberries you use and how flavorful they are. I've given a guide for how many fresh strawberries I typically use, if you find that the taste is not strong enough for you then you can always add more to the blender until you get the taste you prefer.
Kitchen tools you may find useful:
SCROLL DOWN FOR THE PRINTABLE VERSION OF THIS RECIPE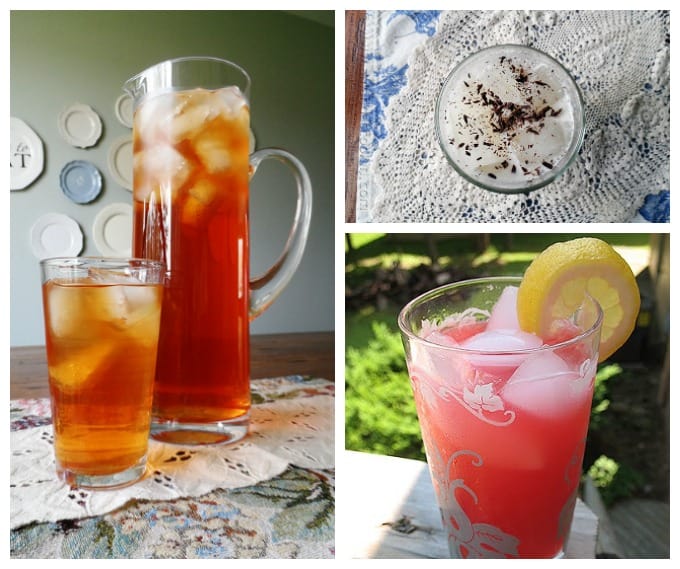 More refreshing drink recipes for summer:
Want even more free recipes? Be sure to join my newsletter for FREE recipes and craft ideas sent to your email inbox every week.