It's summertime and that means hanging out with friends, hosting backyard parties, and visiting outdoor festivals. Summer also means hot weather and sometimes a glass of your favorite red is just too heavy. There are plenty of alcoholic drinks that are perfect for summer and we've amassed quite a collection!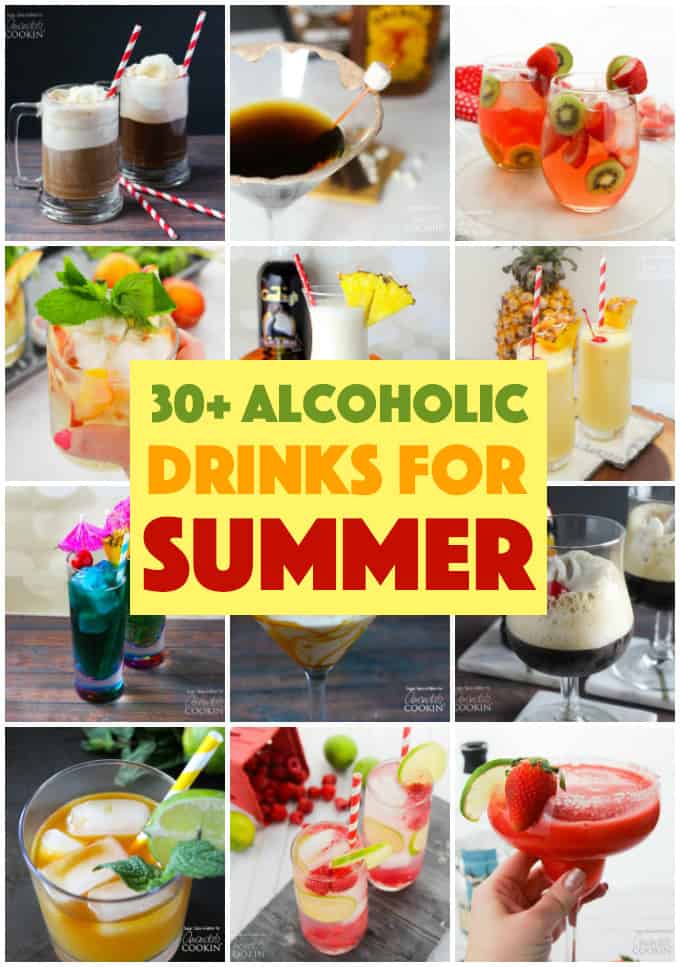 44 Alcoholic Drinks for Summer
Whether you're having friends over to hang out at the pool or you just want to show off your bartending skills, you'll have plenty to choose from here. We've been mixing up cocktails for a few years on this blog and have put together plenty of tempting choices for you.
Summer Slushies for Grown Ups
It's summer, after all, so right at the top of our list of favorite alcoholic drinks are frosty slushies. We've put our blenders to work lately and come up with some pretty delicious slushies, but these are just for the adults. More often than not fruit seems to be involved, but not always!
Ice Cream Cocktails
Slushies aren't the only frosty drinks getting action around here. Ice cream is a great addition to boozy drinks, and we have several you are going to love!
Summer Mixed Drinks
While I love my Cabernet, heavy red wine is just too, well… heavy for summer! I love trying different mixed drinks, especially those with muddled fruit in a clear alcohol. I'm definitely not opposed to a martini either…
Wine & Champagne Mixers
I love my wine, but I also adore a good sangria. But there's more than just a sangria that can be made from wine or champagne. Try one of these tasty mixers this summer.
You are now armed with a multitude of alcoholic drinks to keep you refreshed all summer long. Always remember to drink responsibly. If hosting a party ask guests if they have a designated driver or take their keys and insist on an Uber or Lyft. Friends don't let friends drive drunk. Enjoy your summer!