Alcoholic slushies are the hottest – or should I say coolest – cocktail trend right now. Expanding the normal selection of frozen cocktails from daiquiris and frozen margaritas to include wine-based cocktails or fresh fruit varieties like this Pineapple Rum Slush. Having a party? Be sure to pair this pineapple rum smoothie with this easy Pineapple Salsa appetizer, or maybe our Pineapple Prosecco Punch for a larger gathering!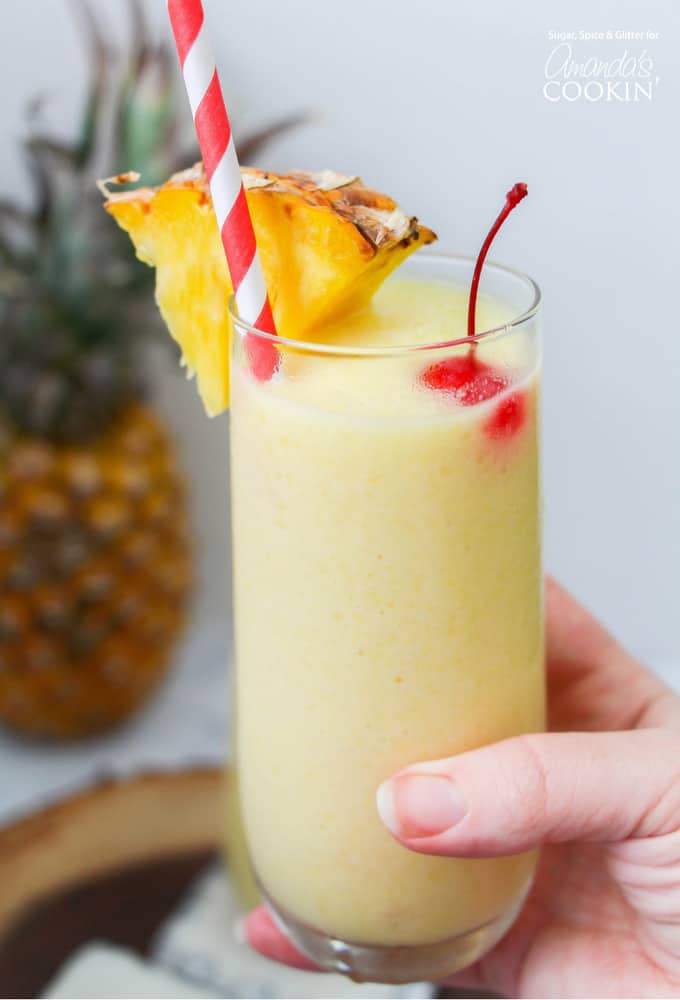 Pineapple Rum Slush
You can customize this cocktail however you want, but I kept it simple and straight-forward for a tropical vibe and smooth drinking. It's similar to this Pina Colada recipe, but with a few changes.
To make your own twist on a rum slush, think of it like you're building a smoothie. Take your base fruits and veg for the majority of the flavor, ensure at least some of it is frozen, and add enough liquid (alcoholic and non) to get a smooth puree. Some people like to use ice in these, but I prefer to get that slush texture from using frozen fruits. It will stay smooth and frozen longer, have a better taste and is more refreshing as a result.
What's especially awesome about this recipe is that you can make it either right before serving or make it in advance. To make it in advance, just pour the finished smoothie mixture into a gallon ziplock bag and place in the freezer. You can either blend it up again or let it melt a bit and serve with a spoon or ladle!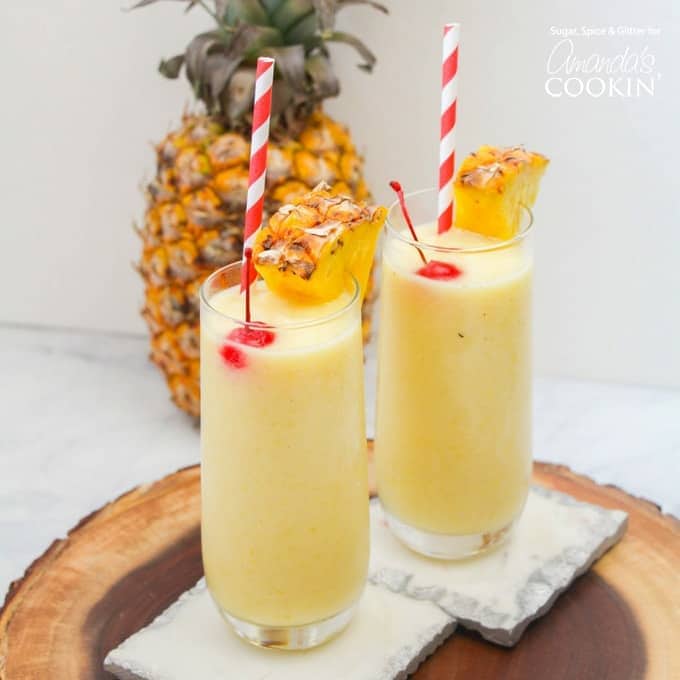 Ingredients to Make Pineapple Rum Slush
You will need:
4 cups frozen pineapple
1 cup coconut milk (from a can)
2 cups dark rum
Maraschino cherries, optional garnish
Pineapple wedges, optional garnish
This recipe makes 4 glasses.
Kitchen Tools You May Find Helpful: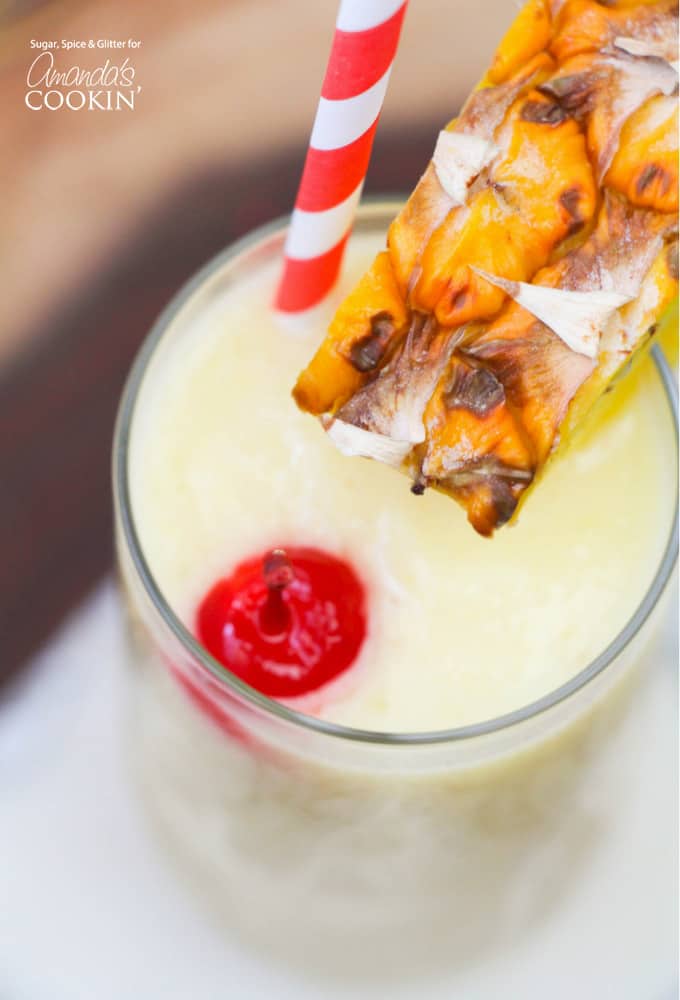 This pineapple rum slush uses 1 cup of coconut milk to help bring out the tropical flavor while adding a bit of creaminess to the texture of the smoothie. It can be swapped out for almond milk or regular milk if you'd prefer. Or for an even stronger slush, you can use coconut rum!
Try this super easy Bourbon Slush for an alternative frozen drink recipe. It comes together in minutes and requires just 5 ingredients! Making it a quick and simple summer time drink that everyone will love!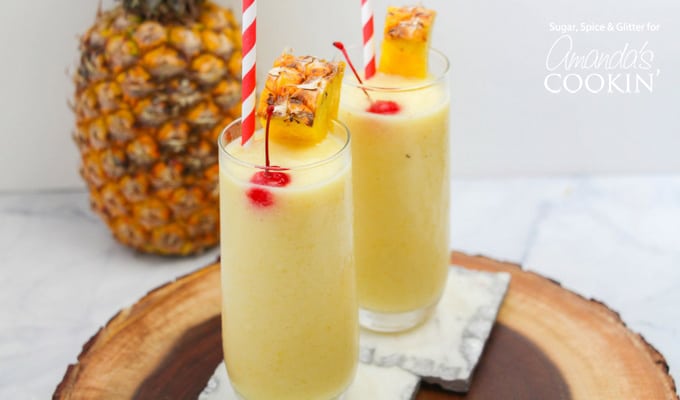 With only 3 ingredients (plus a cherry for garnish) this pineapple rum slush is the perfect quick cocktail for a crowd, or for a nice refreshing drink after winding down from a hot summer day.
Drinks with rum and pineapple juice are always a hit! Similar in deliciousness is our Rum Punch. It's great for parties and BBQ's and is a BIG crowd favorite. Be the star of the show and make pineapple rum drinks in multiple different ways!