If you're looking for a classy and elegant cocktail recipe, look no further than our unique Lavender Rose Spritzer with fresh lavender, rose petals and sparkling rosé!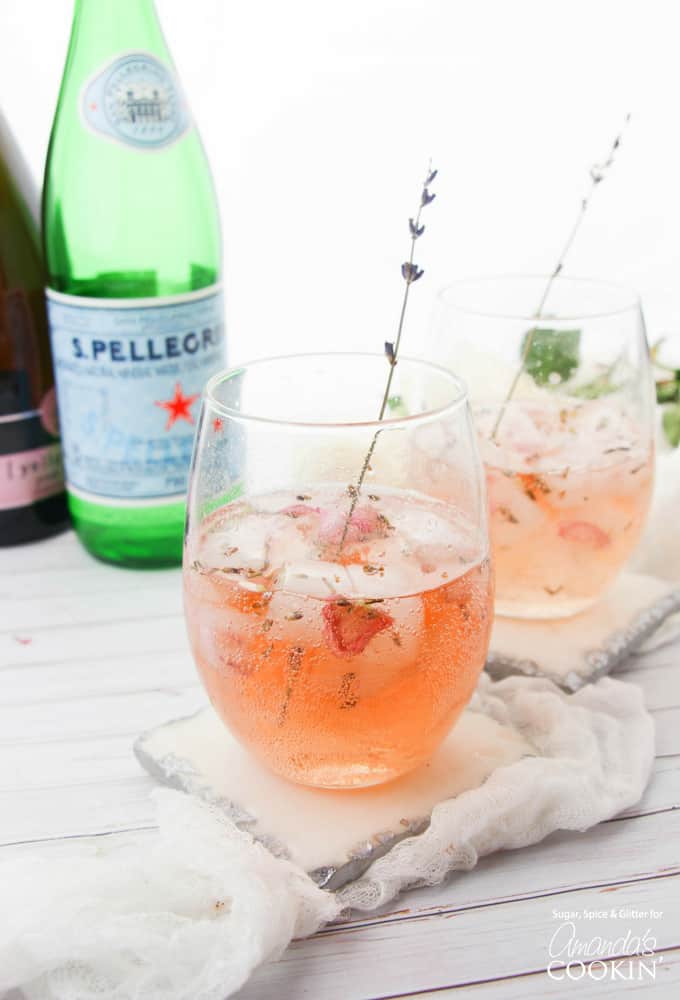 Lavender Rose Spritzer
When I think "spritzer," I think of garden parties, warm summer patios, and afternoon get-togethers that you want to add some pizzazz to without indulging in a full-out champagne buzz. It's a refreshing cocktail that is half (mineral) water, though you wouldn't know it to taste it!
So, with that summery, garden theme in mind, while brainstorming a fun twist on a rosé spritzer, I became obsessed with the idea to make a sparkling floral cocktail. Something so incredibly special and noteworthy that it could be the "feature cocktail" at almost any occasion where spritzers would be served.
These Lavender Rose Spitzer cocktails are so unique and refreshing – perfect for adding a bit of whimsy to your get-together.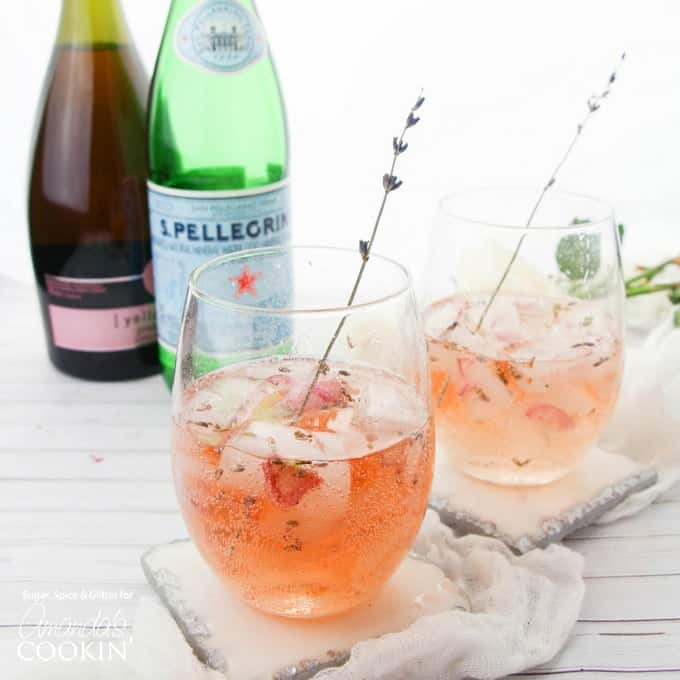 I whipped up quick floral ice cubes (with rose petals and lavender buds suspended in the cube for a touch of whimsy) and set a bottle of sparkling rosé and a bottle of mineral water in the fridge. (Club soda also works beautifully.) You can also use regular rosé but I figured some extra fizz wouldn't hurt anything!
The lavender scent and flavor become more pronounced as the ice cubes melt, so avoid the temptation to add additional lavender while you are preparing your cocktails.
Also, just a note – it may seem odd that I'm indicating that the rose petals and rose water that you use be organic, but it's the easiest way to determine if it is food-grade. A lot of rose water and rose petals are sold under the premise they will be used around the home – so make sure if you use rose water or petals in your recipe that they are safe! (I avoided this issue by making my own rose water after a bouquet had started to wilt.)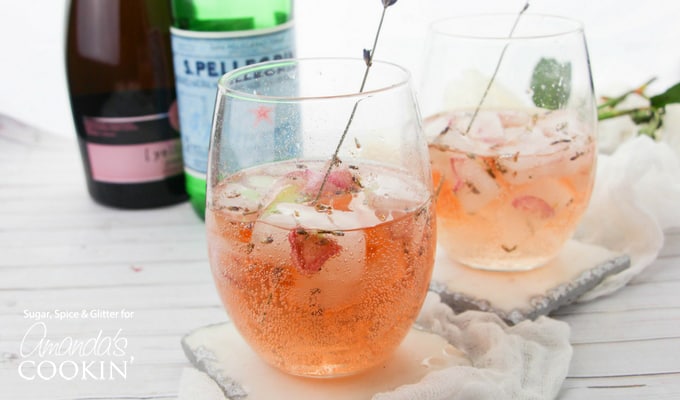 Ingredients for a Lavender Rose Spritzer
1 bottle sparkling rosé wine
1 bottle club soda
2 Tablespoons culinary lavender
24+ organic rose petals
2 teaspoons organic rose water, optional
Makes 6-8.
Kitchen Tools You May Find Helpful: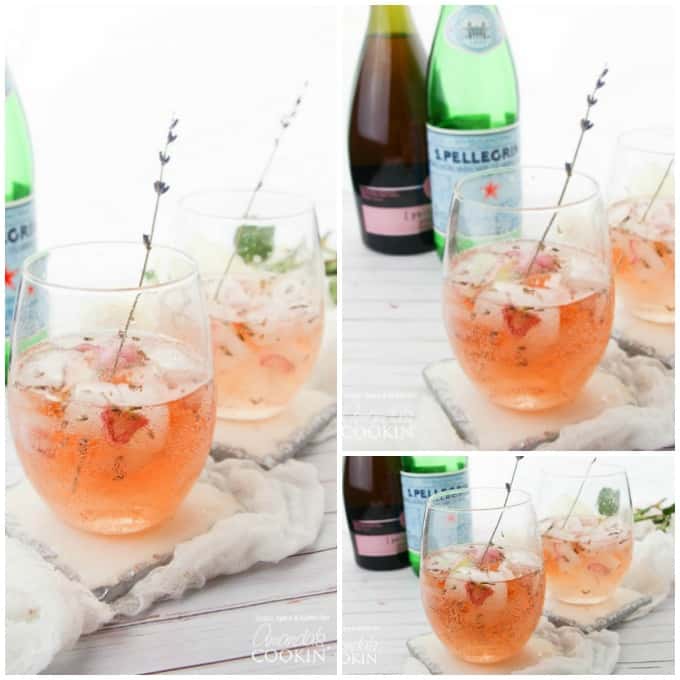 Do you have a special occasion coming up that these sparkling rosé lavender spritzers would be perfect for?
Don't miss our Mimosas Recipe for the perfect brunch cocktail for you and some friends! Or if you're looking for more of a summer-style blended cocktail, look no further than this delicious classic Strawberry Margarita! Perfect for hot summer days, BBQs, or for lounging around with friends and family.