This Easy Bourbon Slush has just 5 ingredients and comes together in minutes! Just mix it, freeze it, and forget it until you're ready to scoop out some serious yums. Perfect for hot summer days, this Bourbon Slush recipe is great for parties and gatherings. For a kid-friendly summer drink try this Honeydew Lemon Slush!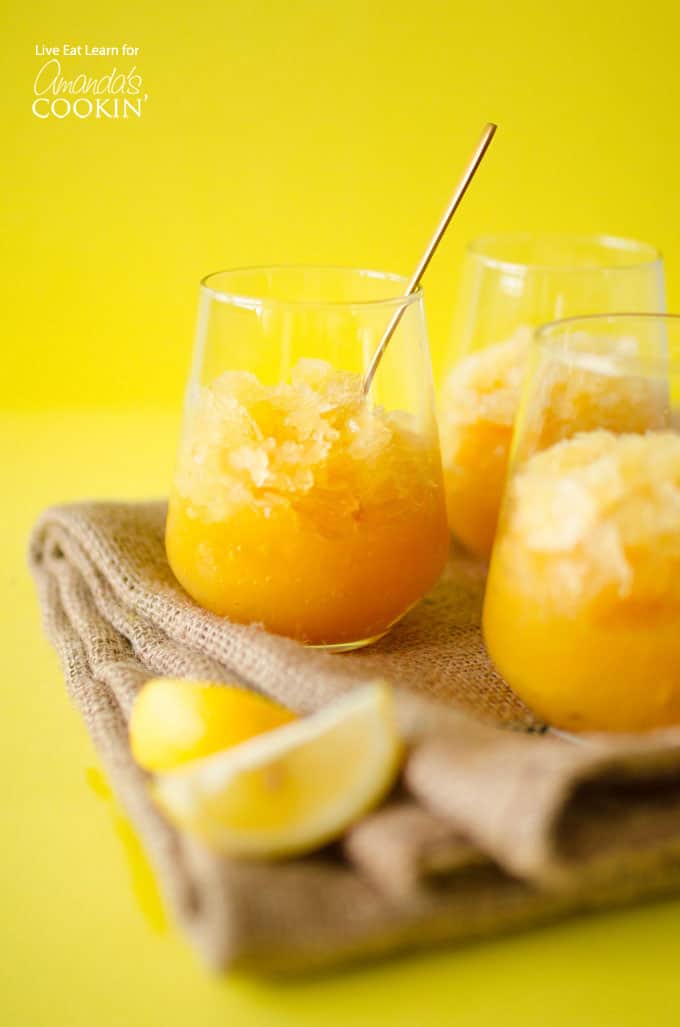 Easy Bourbon Slush
Growing up in Alaska meant we did a lot of things…differently. Plugging the car in overnight to prevent it from freezing, putting boots and a jacket on the family dog for each walk, and using our back porch as a walk-in freezer. And the one thing that you could always count on to be stocked in our Alaskan-style walk-in freezer? This Easy Bourbon Slush. My parents would find any occasion to break out the bourbon slush, and as a kid, I never quite understood what all the fuss was about. But now that I'm older and have tried this stuff…I understand what the fuss is about. All the fuss.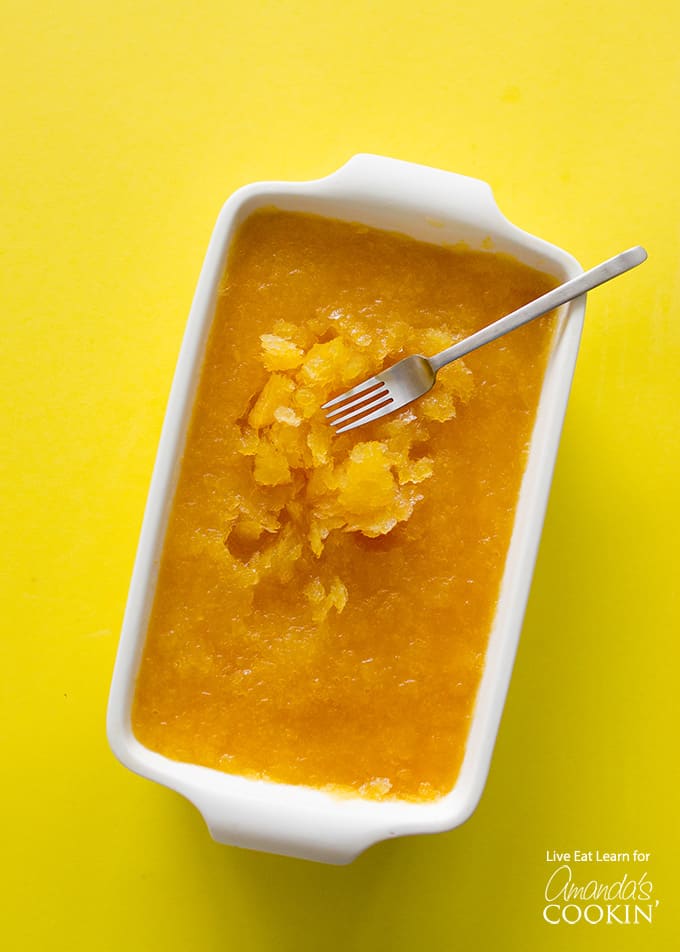 And when I say this Bourbon Slush recipe is easy, I mean easy. You'll basically just dissolve the sugar in your hot tea, allowing the tea to steep and sugar to dissolve until cooled. Then simply mix everything together, throw into a large pan or freezer-safe Ziploc bag, and forget about it! The bourbon will prevent the mixture from freezing solid, keeping it a perfect slushy texture until you're ready to indulge in it.
There are affiliate links in this post. That means if you buy something from that link, I will earn a small commission, but it won't cost you anything additional.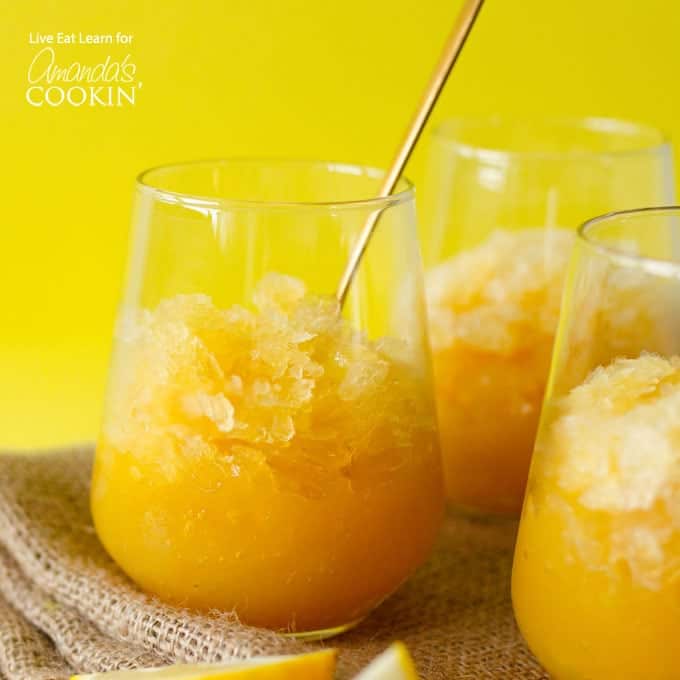 FIND THE PRINTABLE VERSION AT THE END OF THIS POST
To make this Easy Bourbon Slush you'll need:
½ cup strongly brewed tea
½ cup sugar
2 cups orange juice
3 cups lemonade
1 cup bourbon
Kitchen tools you may find useful: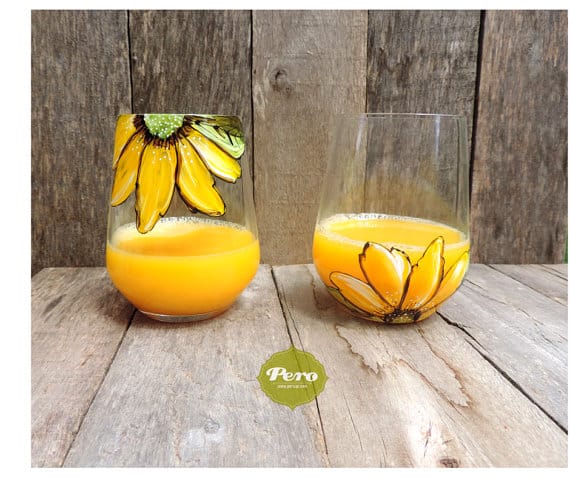 How pretty would this Bourbon Slush look in these painted wine glasses? Find them on Etsy here!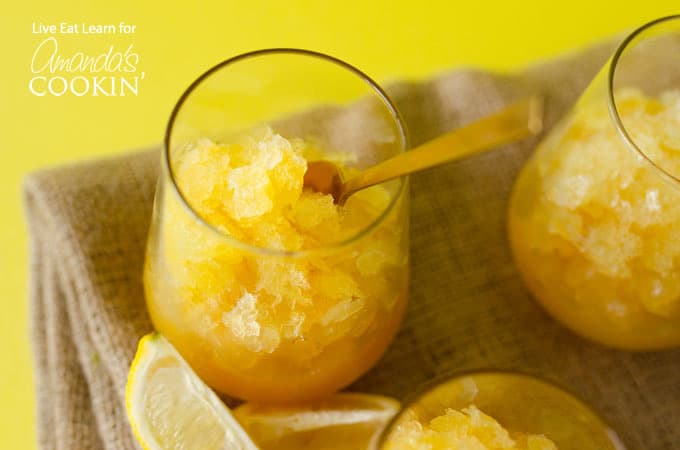 Looking for more awesome party drinks? Try this Pina Colada Recipe, the perfect refresher on a hot summer day this Pina Colada recipe will make you want to kick off your shoes and relax!
What better time than summer to enjoy a big tall glass of Strawberry Lemonade? A super easy and kid-friendly summer drink that the whole family will love!