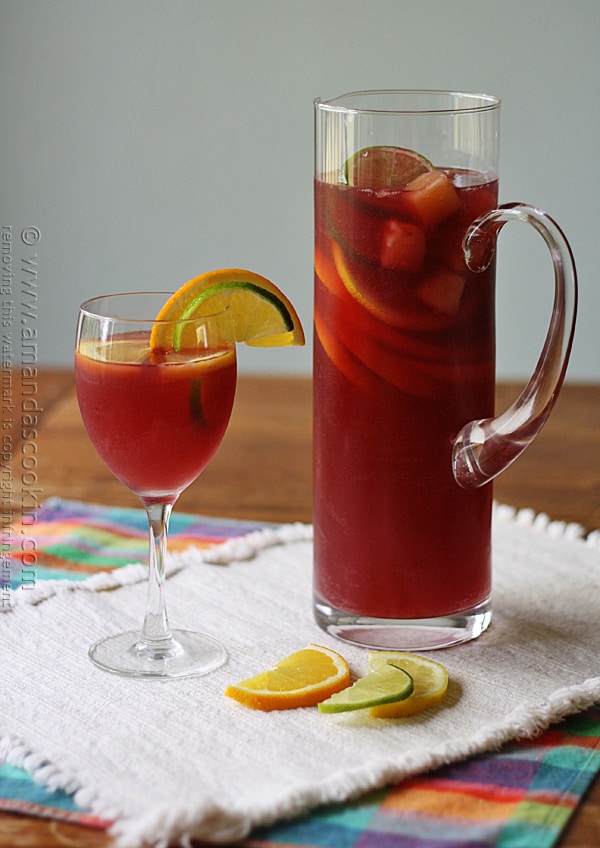 This refreshing sangria was inspired by a stronger Mexican sangria that's ideal for serving with spicy foods. A perfect side for steak fajitas on date night! I didn't really want to fuss with adding extra sugar like most sangria recipes call for, so instead I chose to use Red Moscato, a dessert wine that is already sweet.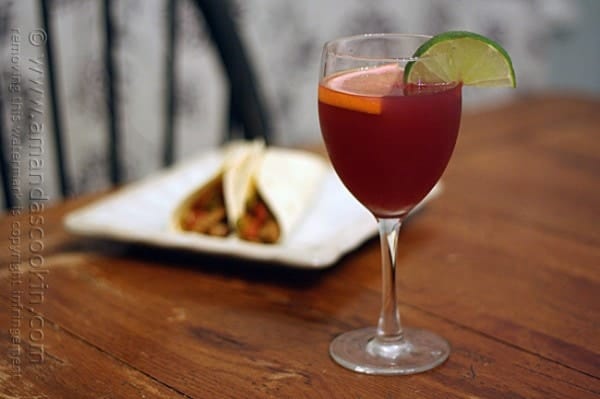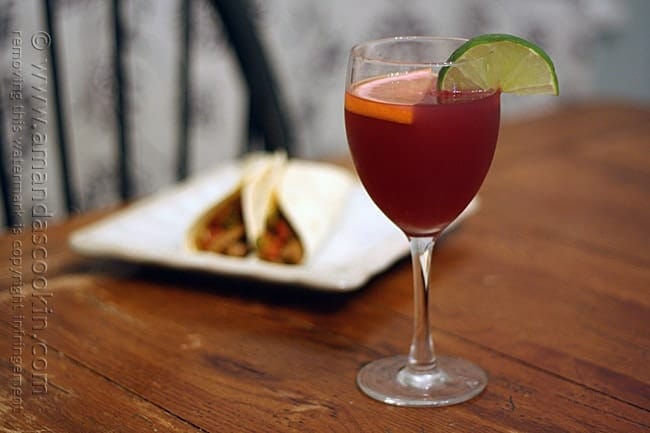 The fun folks at General Mills asked me to create a tasty pairing to Old El Paso Fajitas. Because these entrees are perfect for two, I thought a tasty adult beverage would make for a great date night dinner. I was right, it did!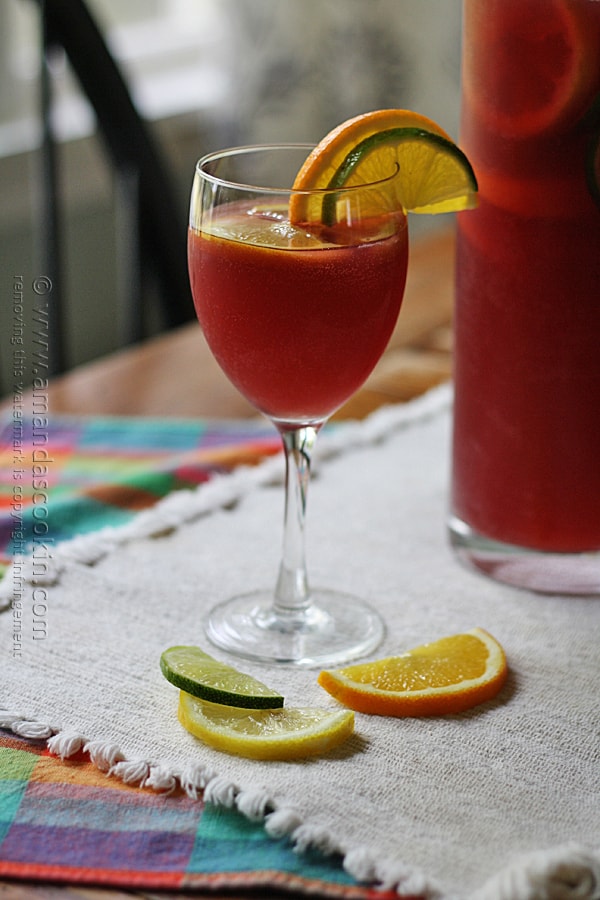 There are many different ways to make sangria, depending on the fruits you use and the liqueurs that you add in. Sangria is derived from the Spanish word "sangre" which means blood. Sangria was named because of its usually dark red color. However, now you can find many variations of the drink, including those that use white wines (sangria blanca). I made a White Moscato Sangria over the summer that was amazing!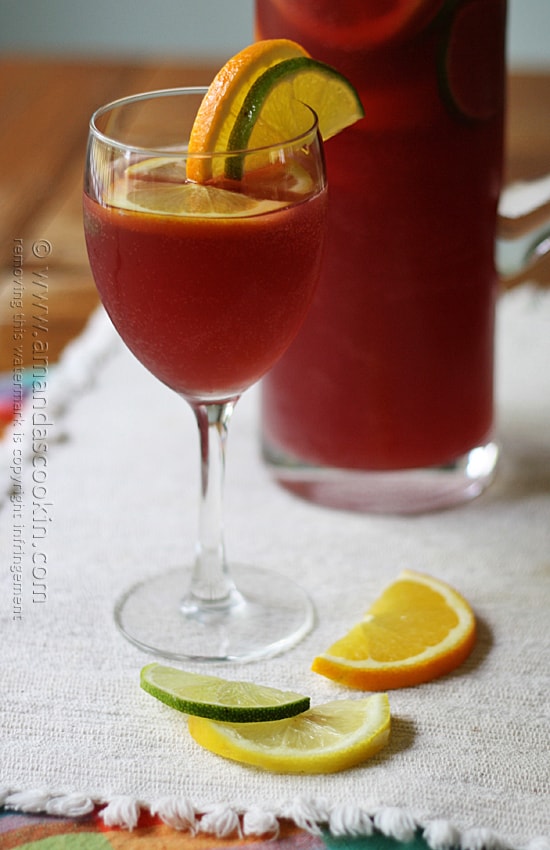 Mexican Sangria is typically made with red wine. I chose to use Red Moscato instead. By doing so, I was also able to eliminate the use of additional sugar in my recipe.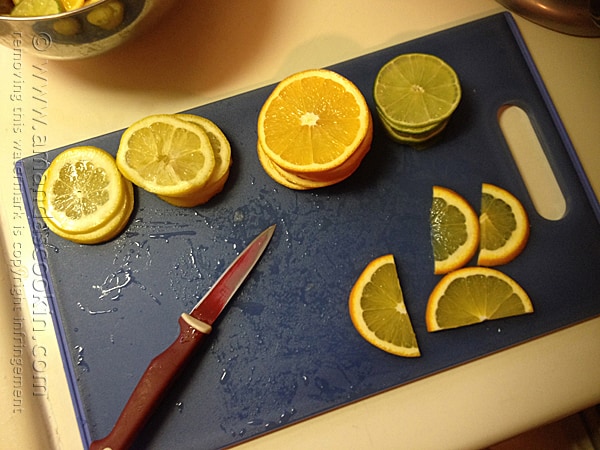 Slice up some oranges, lemons and limes. Reserve some to use as garnish.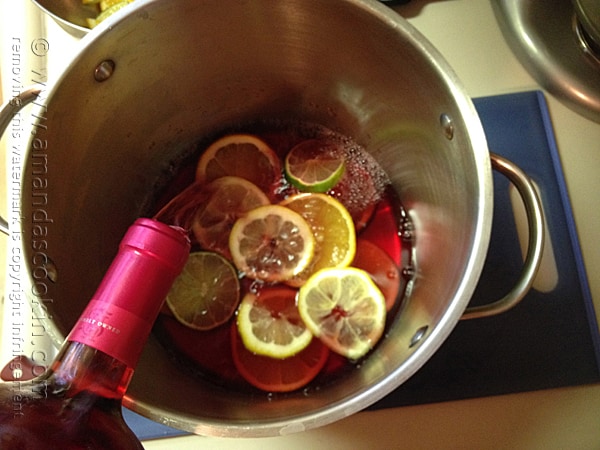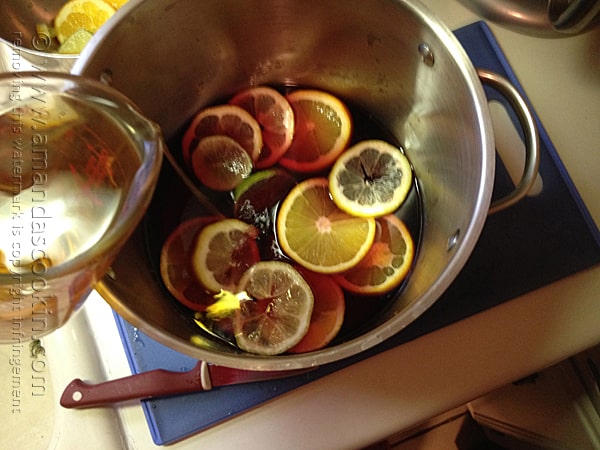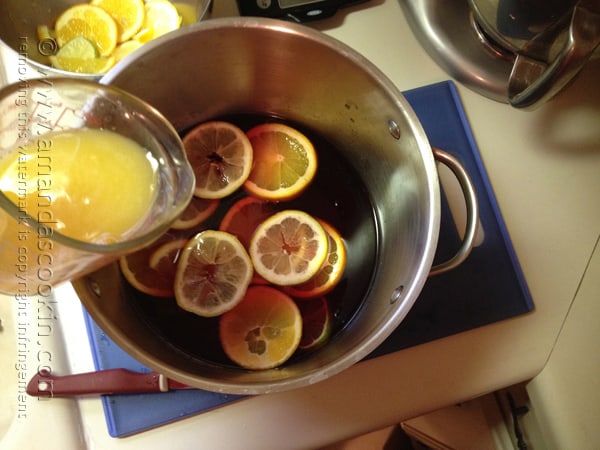 Place the sliced fruit into a large pot. Add the Red Moscato, brandy, triple sec and orange juice.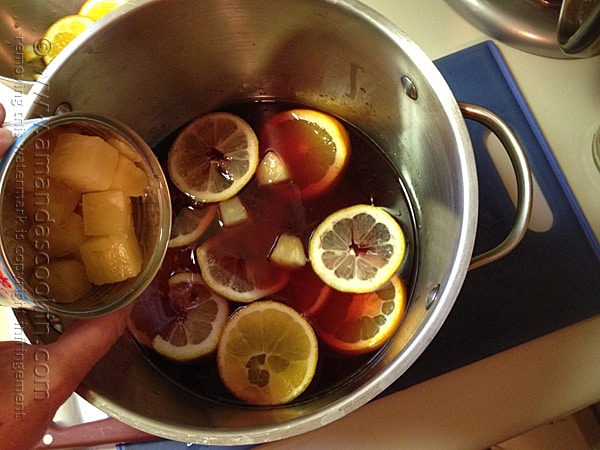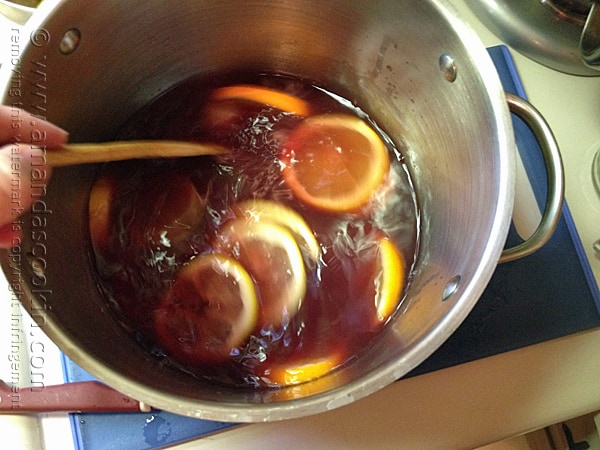 Add pineapples and stir. Refrigerate for at least 4 hours.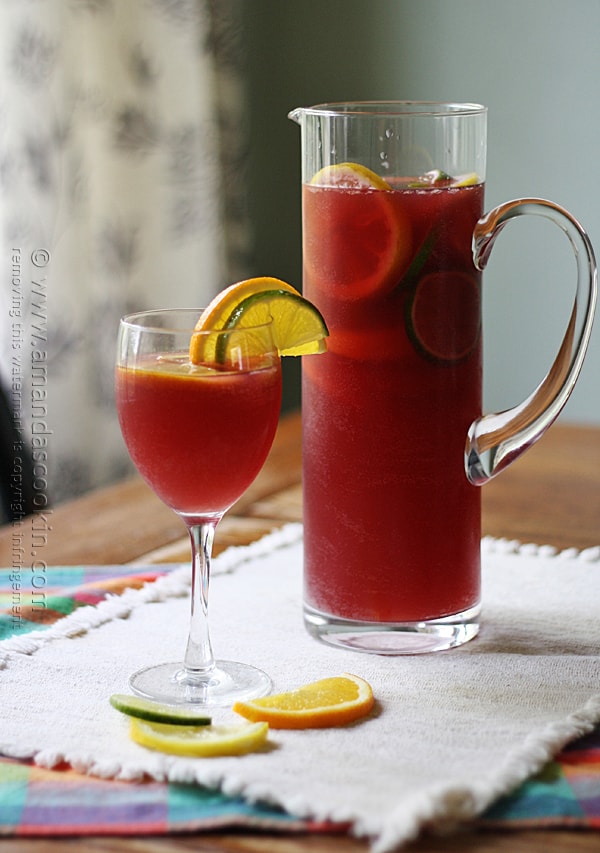 When ready to serve, add the club soda and pour into wine or other pretty glasses. Add a couple of fruit slices to the drink and garnish side of glass.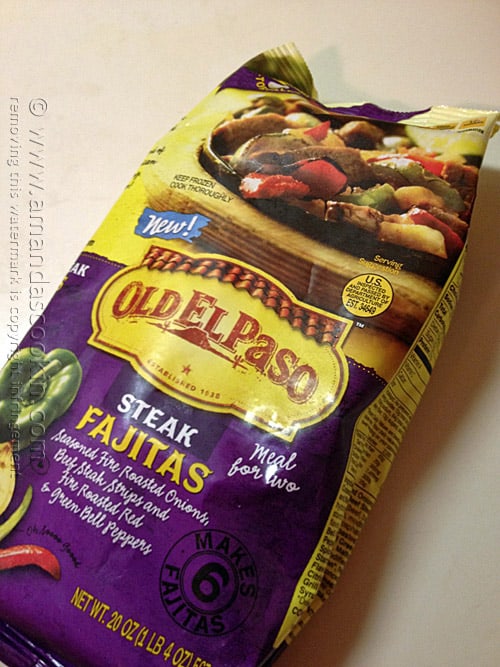 I made these fajitas by just adding tortillas and tossing the contents of the bag into a skillet. It was a tasty dinner for two! :)
I was compensated for the recipe development in this post. My opinions are completely genuine :)