What's a brunch without mimosas? Can you even call it brunch if mimosas aren't even an option? Better to play it safe and have this mimosa recipe ready and waiting for your next get-together! Serve it alongside our Vegetable Frittata for a perfectly delicious brunch menu.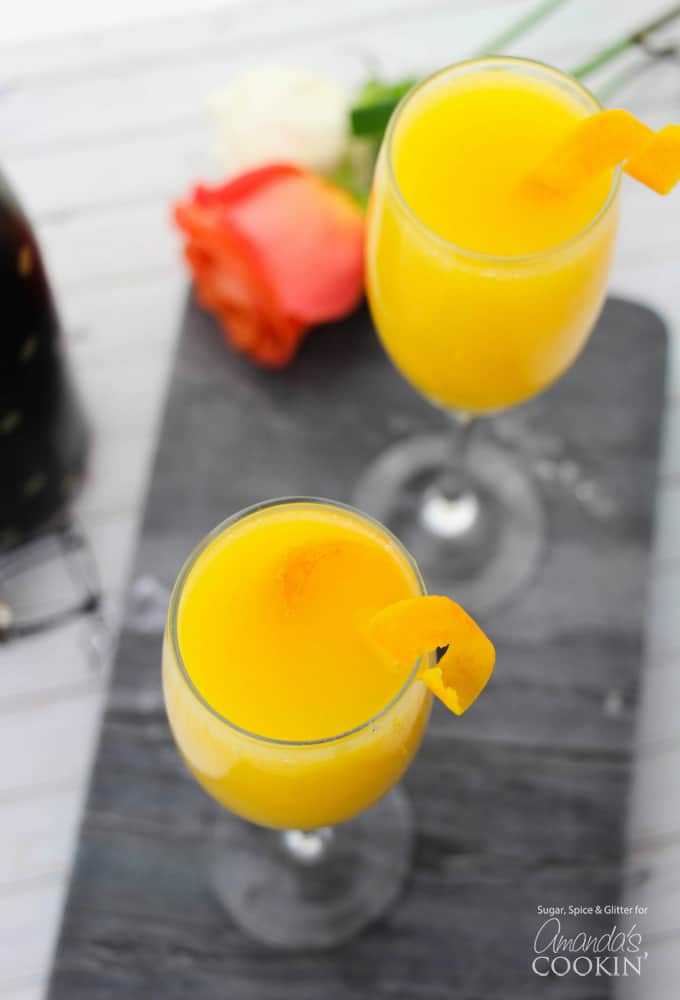 Mimosas Recipe
A classic mimosa comes together in just minutes but always feels like a treat.
While brunch might be a bit early for a full glass of champagne, adding some OJ to the mix allows you to still toast the occasion without getting too buzzed before bacon. Orange juice is the perfect complement to champagne, as it sweetens it without resulting in a cloying cocktail.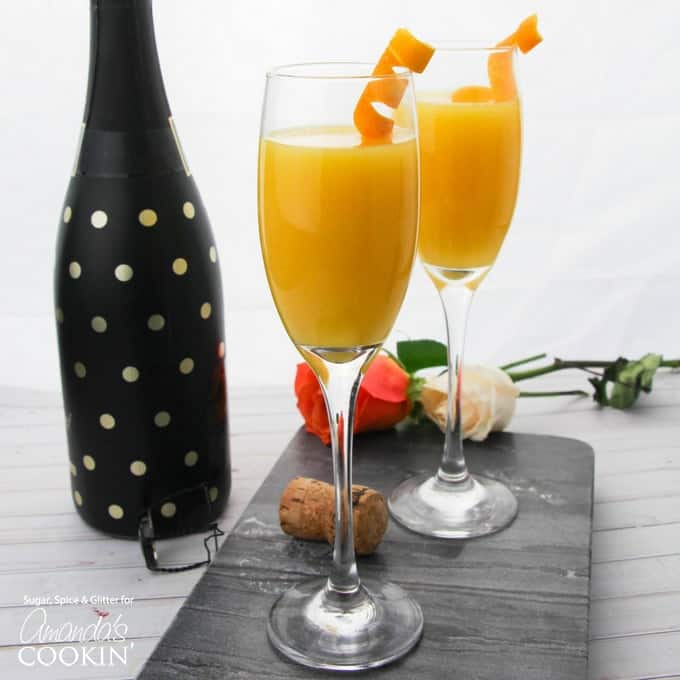 They also work beautifully with most brunch recipes – whether you're serving savory dishes (like our Poached Eggs in Tomato Sauce) or going the sweet avenue (like our Strawberry Sweet Rolls), a mimosa doesn't overpower or contrast yet they are most definitely not boring!
Mimosas were first invented in 1920s Paris and still to this day have that elegance that one can imagine they originally held. There is truly no better way to greet your brunch guests than with a freshly poured mimosa.
And, of course, you can swap out the orange juice for whatever is in season – or to complement your menu. Why not try a white cranberry mimosa for Christmas? Or a strawberry mimosa for summer?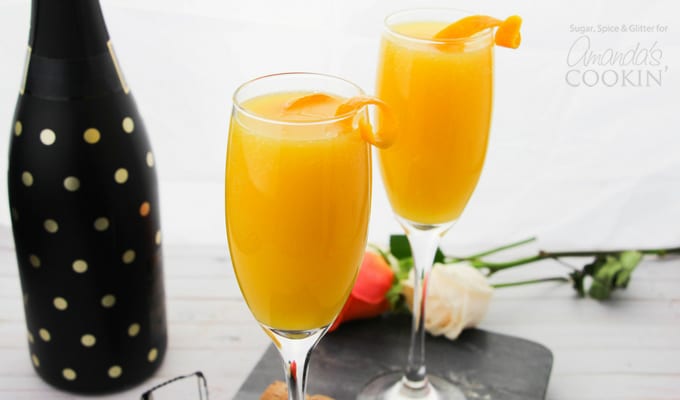 Ingredients for Mimosas
6 oz orange juice
6 oz champagne or sparkling wine
Orange peel twist
Makes 2.
Kitchen Tools You May Find Helpful: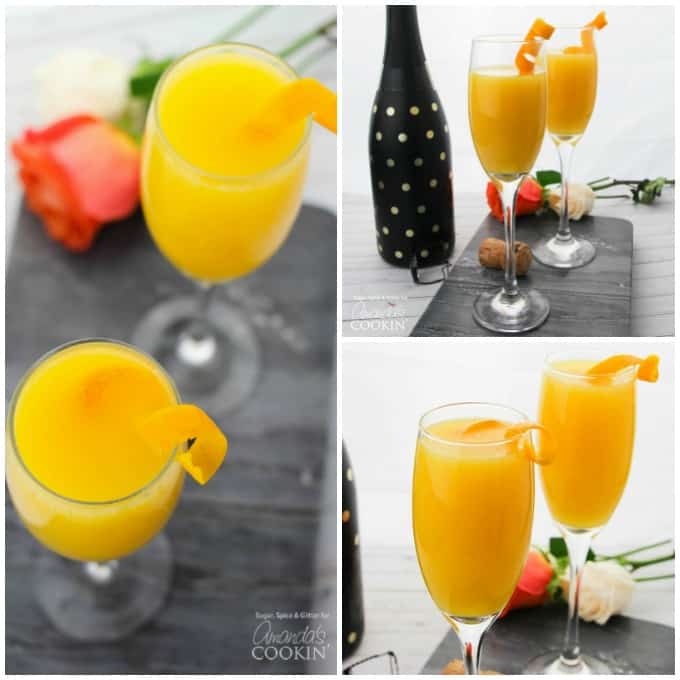 Mimosas are incredibly easy to make and replenish, making them the perfect low-fuss brunch cocktail. Perhaps the fussiest thing about them is whatever optional garnish you choose to add to the glass. (Read how we made those cute orange spirals below.)
For more brunch worthy cocktails this Pineapple Prosecco Punch and Cranberry Prosecco Punch are great options as well!
Ingredients
6 oz orange juice
6 oz champagne or sparkling wine
Orange peel twist
Instructions
To make your orange twists, peel an orange with a vegetable peeler. Gently twist the peel around a chopstick and place in the freezer as you prepare the rest of the recipe. (Let set for at least 2 minutes.)
Fill your champagne flutes halfway full with orange juice.
Remove the orange twists from the freezer and carefully place on the rims of the flutes.
Fill flutes with champagne.
Enjoy immediately.
7.7.0.1
803
https://amandascookin.com/mimosas/
Amanda Formaro, AmandasCookin.com
Jennifer loves sharing positive parenting inspiration, easy recipes for the foodie family, and fun kids' activity ideas. Her goal is to provide a safe space for busy moms to come find great resources and reliable ideas to help you & your family thrive.
Latest posts by Jennifer Tammy (see all)