These Roasted Halloween Vegetables are a fun and simple way to celebrate this October! With sweet potato jack-o-lanterns, beet root witch's hats, and spooky potato ghosts, this is a simple dish with some major wow factor. A fun and festive side dish and a great way to get those little ghouls and goblins of yours to eat their vegetables!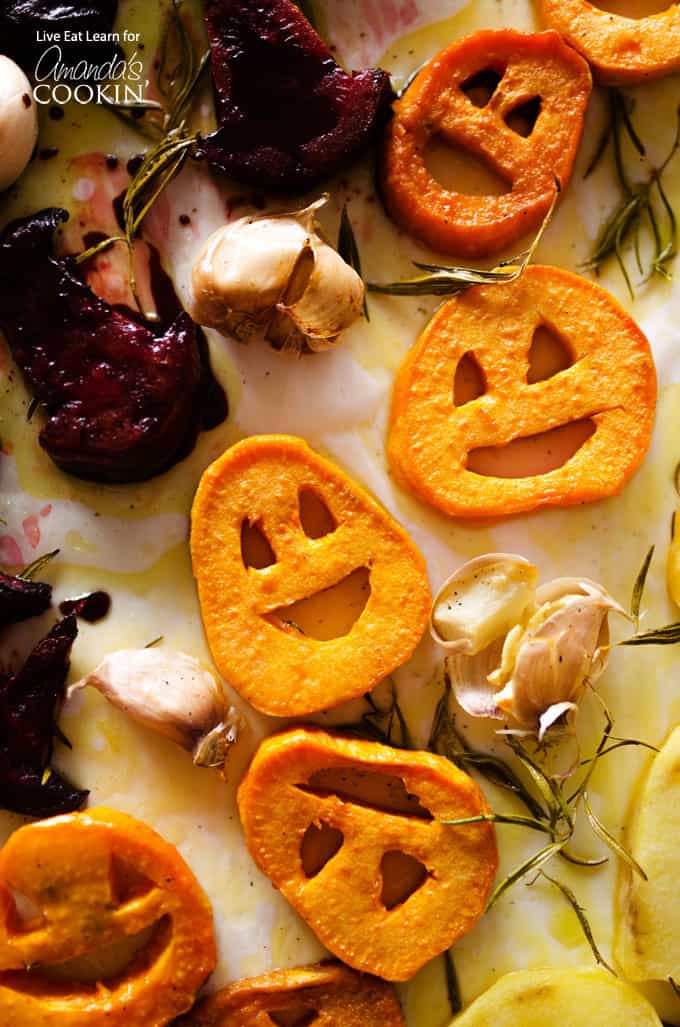 Roasted Halloween Vegetables
Even though I'm a health food blogger and study nutrition, I celebrate Halloween like everyone else…eating massive amounts of candy and candy corn (my guilty pleasure). But I realize that this isn't a sustainable way of getting through the month of October, so today I thought we could change it up a bit. These roasted Halloween vegetables are celebratory and spooky, without all the sugar.
RELATED: don't miss this Roasted Eggplant with feta and mint. A delicious AND healthy side dish, does it get any better?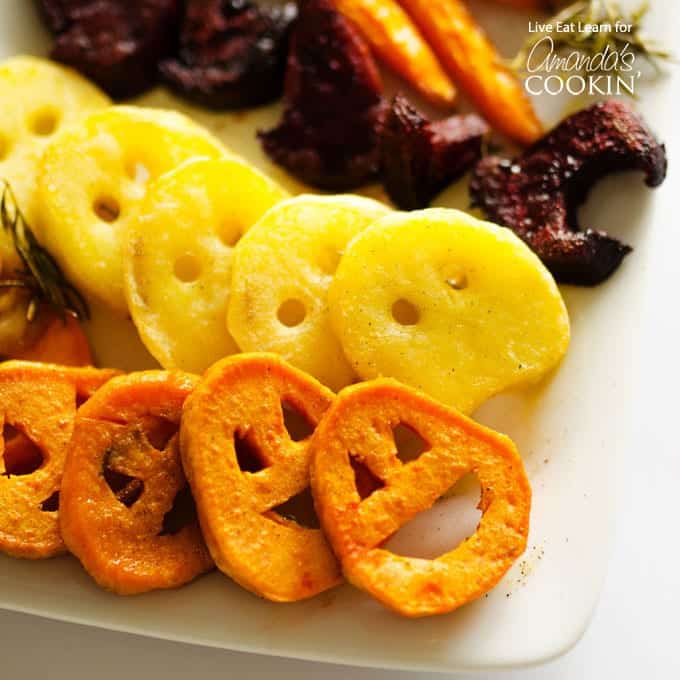 To make roasted Halloween vegetables you'll need:
2 large sweet potatoes
2 large white potatoes
4 carrots, peeled
2 (large) to 3 (medium) red beets
2 Tbsp olive oil
Pinch of salt and pepper
2 Tbsp rosemary
1/2 bulb garlic, cloves separated with skin still on
1 tsp balsamic vinegar
1 tsp honey
Kitchen tools you may find helpful:
Halloween cookie cutters (Jack-o-lantern, ghost, and witch's hats)
Parchment paper
Small paring knife
Baking sheet
SCROLL DOWN FOR THE PRINTABLE VERSION OF THIS RECIPE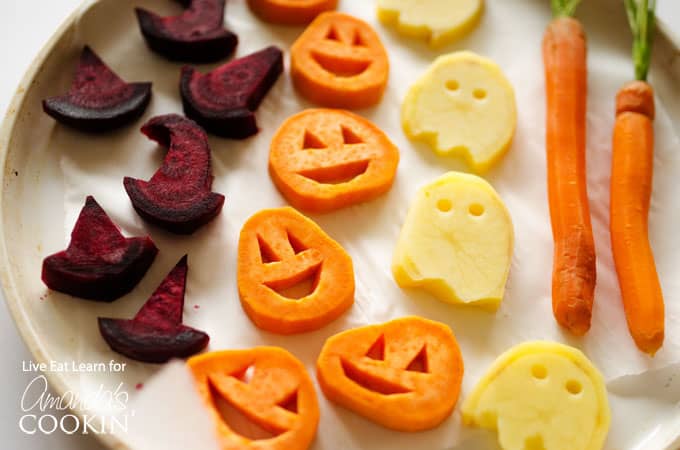 So here's how you work these into game day (i.e. Halloween). Serve them as a filling and healthy side dish come Halloween day. They're packed with fiber and vitamins, meaning you and the family will be full and energized come time to trick-or-treat!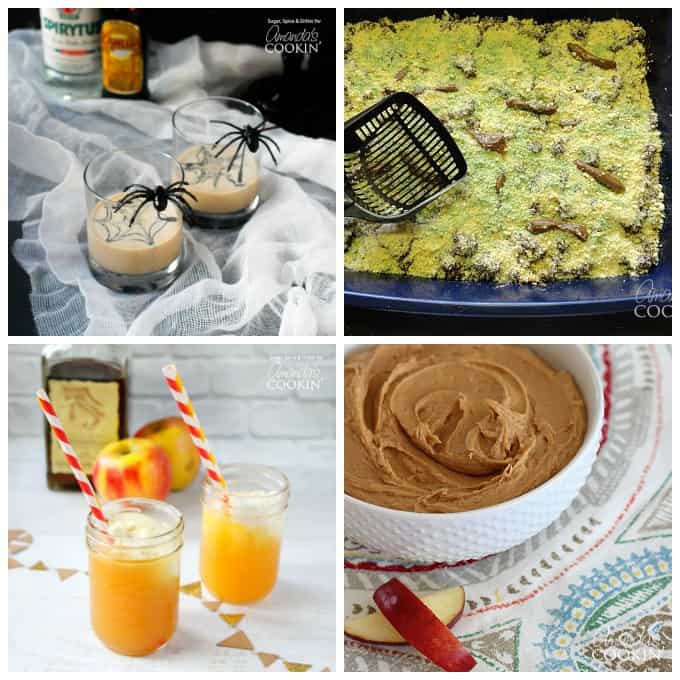 More Fall and Halloween ideas: