If I had to choose one dessert as the most nostalgic for me, that would be this family recipe for English Trifle. Every holiday we would travel to my aunt's house for a huge feast and a dazzling dessert table covered with homemade chocolate cake, lemon and mincemeat tarts, usually a pie of some sort, and of course, English Trifle. A trifle is a layered dessert that contains custard, sherry-soaked cake, fruit, jam and whipped cream.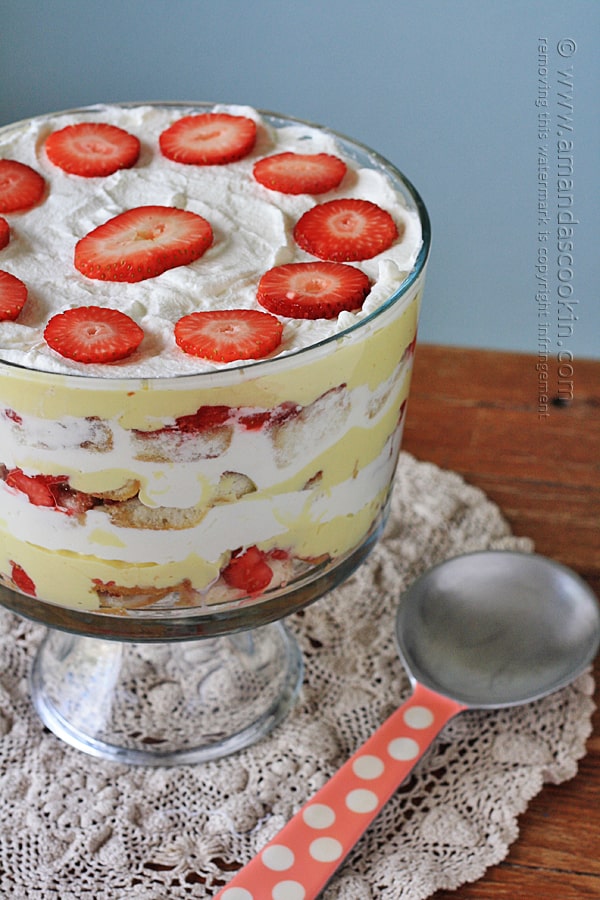 I have quite a few trifle recipes on this blog, but this English trifle recipe is one that my family has always loved. Recipes can vary from family to family, but the basic elements remain the same. A sponge cake soaked in spirits layered together with custard, whipped cream, and fruit. I believe one of my aunts used to add banana slices to hers as well!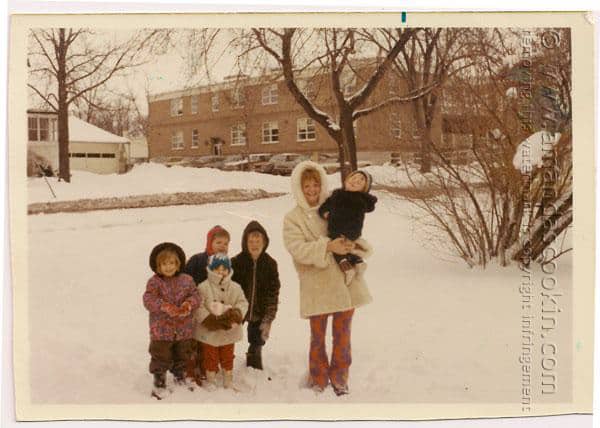 I was actually born in England but came to the states when I was just 2 years old. So growing up I was surrounded by words like "blimey" and "rubbish" and other such British terms. This photo was taken shortly after we arrived in the states back in 1969. Two of the children in the photo above were our new friends, the girl in the pink coat and the boy with the red hat. I am in the white coat, my older brother is next to me in the brown coat, and my beautiful mom, God rest her soul, is holding my little brother Michael. I have a few other old family photos in this dedication post I wrote for my mom here: Classic Yellow Cake: Dedicated to the Memory of My Mother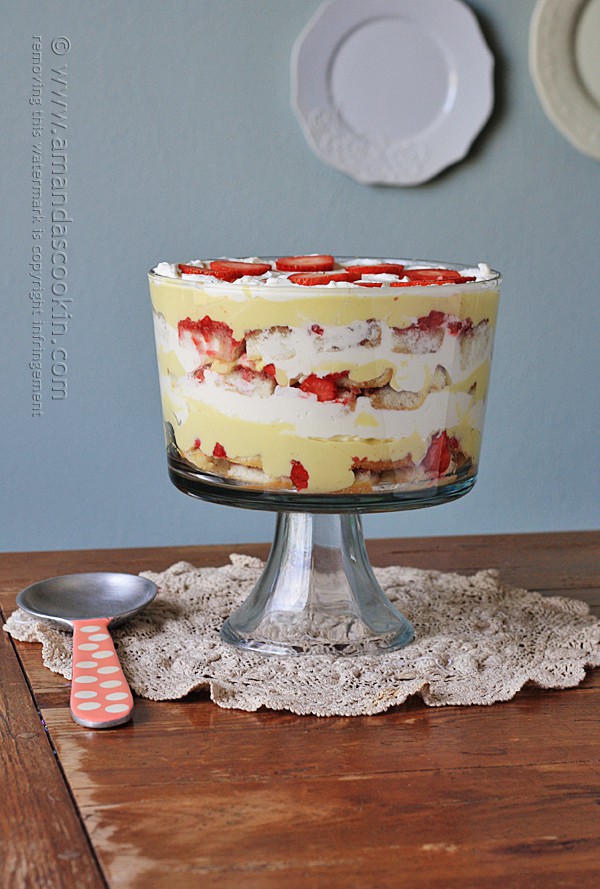 Amanda Formaro is the crafty, entrepreneurial mother of four children. She loves to bake, cook, make kid's crafts and create decorative items for her home. She is a crafting expert and guru in the kitchen and has appeared online and in print publications many times over the years. She is also a craft book author five times over and product developer as well as the owner of
FunFamilyCrafts.com
. You can find her on social media by using the buttons to the left!
Latest posts by Amanda Formaro (see all)