Mimosas and Bellinis have long reigned supreme over brunch, but all of that is about to change with our delicious Pineapple Prosecco Punch recipe. Sit back and relax with a glass of pineapple punch, or mix yourself up some white sangria for a larger party. Either way, you'll be patting yourself on the back.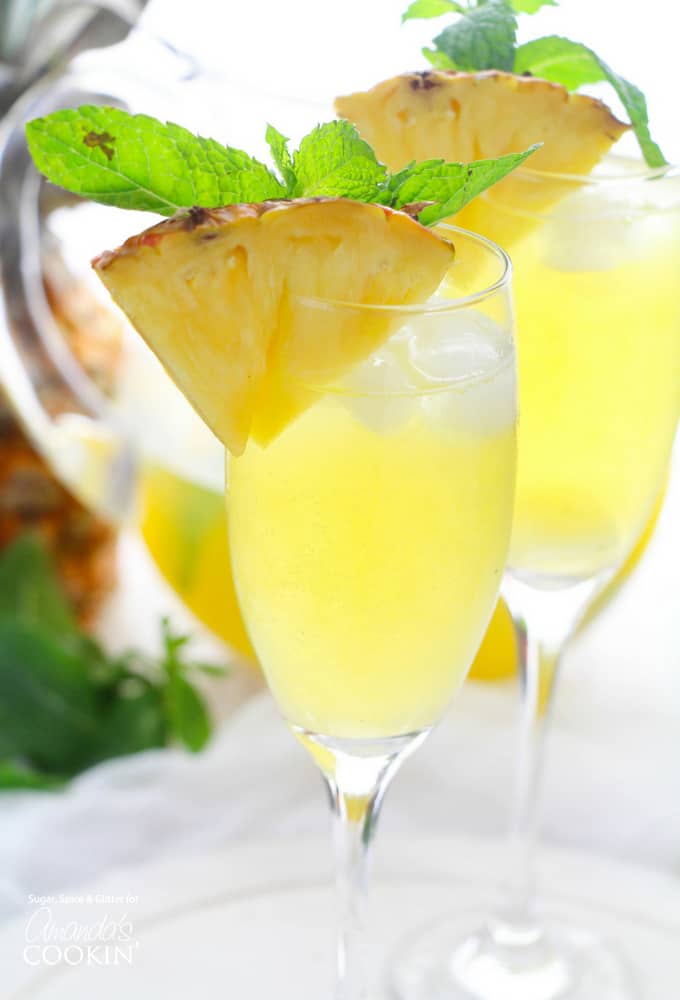 Pineapple Prosecco Punch Recipe
Prosecco wine is Italy's long-awaited response to France's claim to champagne. Made in a tank rather than the old-fashioned way with yeast, Prosecco is fresh, young, and vibrant to Champagne's (still delicious) sharp flavor profile.
Also, because it's made in a more modern way it has a friendly price – you can often buy a great bottle of prosecco for a fraction of the price of a great bottle of champagne. The brand I used in this recipe was $12 and it was absolutely delicious – but you could definitely get away with using something even cheaper for this recipe as the pineapple, juices, and mint will add enough flavor on their own.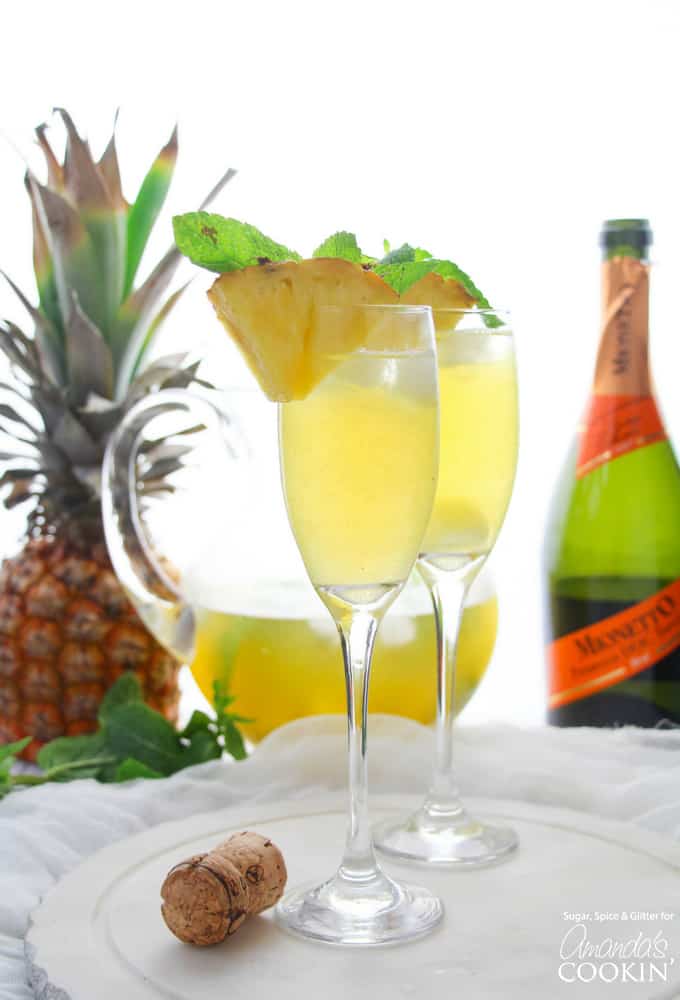 I added a bit of white rum to make this pineapple prosecco punch better suited for parties, but if serving for brunch you may want to skip that addition (unless you feel like having a nap by noon).
Also, I prefer to only add half of the bottle of prosecco to the punch when making it and then top each glass with additional prosecco when serving. This way, guests who want a weaker drink can have the punch as prepared and those wanting something stronger can – and also get to enjoy some fresh bubbles while they are at it!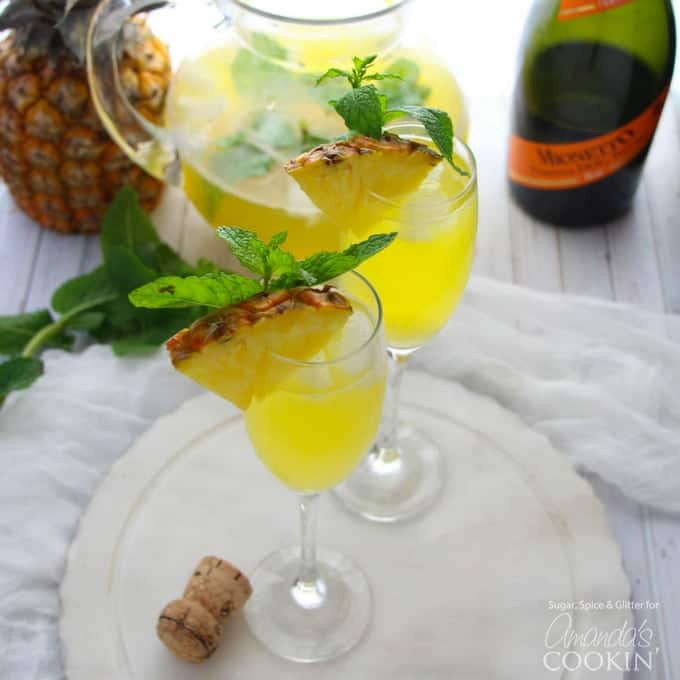 Ingredients to Make Pineapple Prosecco Punch
You will need:
1 bottle Prosecco
Small handful mint
2 cups pineapple chunks with juice
2 cups pineapple juice
1/2 cup mango juice
1/2 cup white rum, optional
Ice
Tip: This cocktail is best enjoyed soon after preparation. If you must prepare in advance, leave out the ice and prosecco until just about to serve. The mint should not be left for more than a few hours.
Kitchen Tools You May Find Helpful: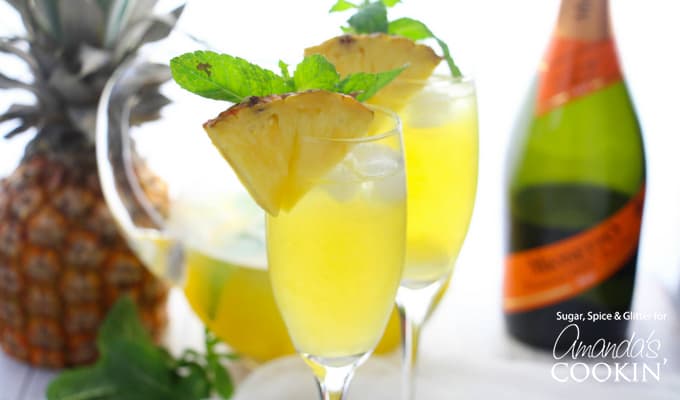 What is your go-to brunch cocktail? Do you have a special occasion coming up that this Pineapple Prosecco Punch would be perfect for? Be sure to check out more favorite drink recipes like our champagne cocktails or this cranberry sangria!