It's summertime and if you're like me, you're spending a lot of time in the backyard with friends and family! I love hosting a backyard barbecue, but there are definitely some tips and tricks I have learned over the years. From making moist, delicious hamburgers to creating little touches for the best barbecue ever! This backyard barbecue is in partnership with Mirum.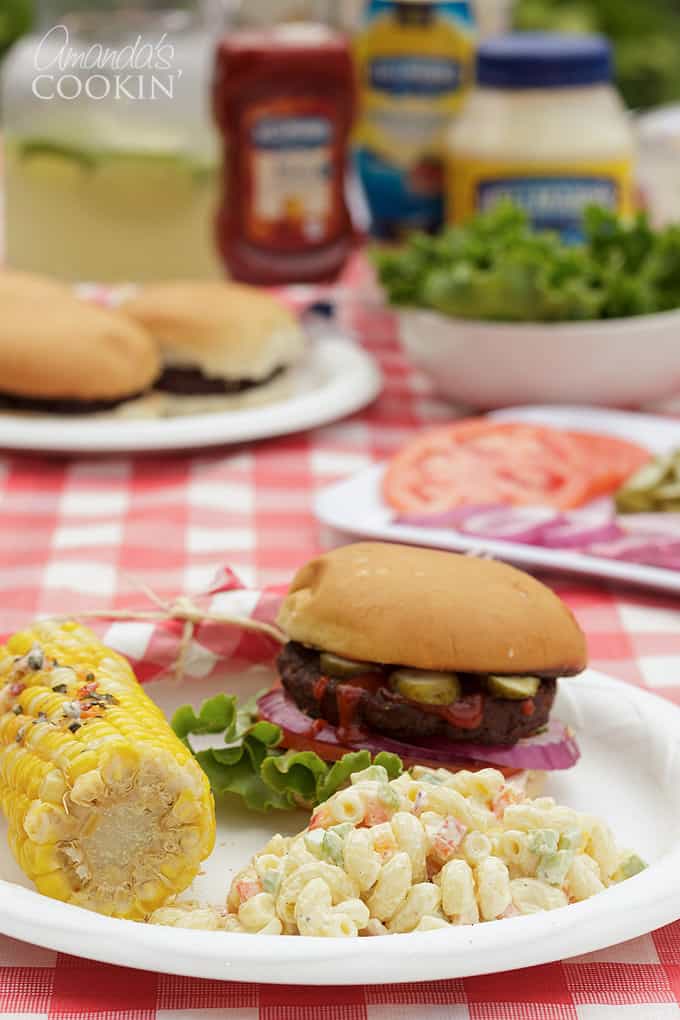 Tips for a Successful Backyard Barbecue
You've decided to have a backyard barbecue, but you don't want to spend days planning it, or worst, spending all your time in the kitchen while everyone else is outside enjoying the fruits of your labor! I've put together some time-saving tips to help you plan and enjoy a backyard barbecue to remember.
Click on each tip to jump to it, or simply scroll down!
1. Use Walmart's Online Grocery Pickup
Look, everyone is busy, so why not let someone else shop for you? Walmart is a one-stop-shop for your summer party needs. You can get everything from potato chips to outdoor games and everything in between! With someone else doing the shopping, that leaves more time for you to get ready!
Psst! If you've never ordered through Walmart's grocery pickup before, you will get $10.00 OFF your first order!

2. Easy Recipes for a Backyard Barbecue
If you're spending days preparing food, you'll likely not want to host another backyard barbecue because it just feels like work! Instead of killing yourself with prep work, choose recipes are that easy to make and taste great.
We made delicious hamburgers on toasted buns, classic macaroni salad, and corn on the cob. For dessert, I made Strawberry Shortcake Trifle, but any of these no bake desserts would be perfect! For guests to drink, limeade from the freezer section looked great in a pitcher filled with lime slices.

3. Screen Food Covers Keep the Bugs Out
I've had my screen food covers for years and use them every summer! There's nothing more disgusting than seeing a fly land on your food. Screen food covers are inexpensive and keep all those nasty critters out of your edibles.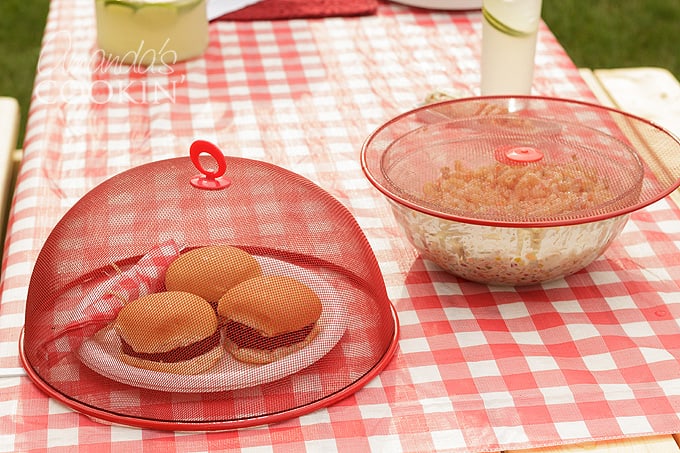 4. Make Herb Butter to Dress up Corn on the Cob
Making homemade herb butter is actually much easier than you might think! All you have to do is take a stick of butter out of the fridge and let it soften. Add your herbs and other mix-ins, then roll it up and put it back in the refrigerator to chill. I made Michael's Sun-Dried Tomato and Basil butter and it's delicious!

5. Add Hellmann's Mayonnaise to your ground beef!
If you've never heard of this tip, I'm about to blow your calorie counts away. Everyone knows that really lean ground beef can result in a dry burger, so we tend to use ground beef that's higher in fat in our hamburgers, sacrificing our diet plans.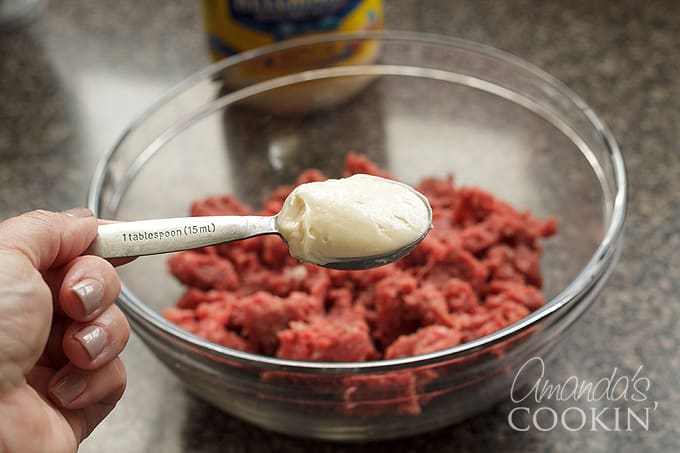 One quarter-pound hamburger made from 80/20 beef can be almost 300 calories (not including the bun!). A burger of the same size made with 95/5 beef is about HALF the calories but can be a little dry. Adding a tablespoon of Hellmann's mayonnaise to one pound of ground beef prior to making your patties only adds about 23 calories per quarter-pound burger! You're welcome.

6. Weigh Your Ground Beef for Even Patties
Some people might consider me OCD for this, but having patties that are the same size means they'll all cook at about the same intervals, making grilling less of a guessing game. A kitchen scale is really inexpensive and you'll find yourself using it more often than you think! I keep mine in my kitchen drawer and use it regularly.
First, mix in the mayonnaise, then weigh the meat. Mine was a little more than a pound. Divide that number by four and use the kitchen scale to get four even sized burgers!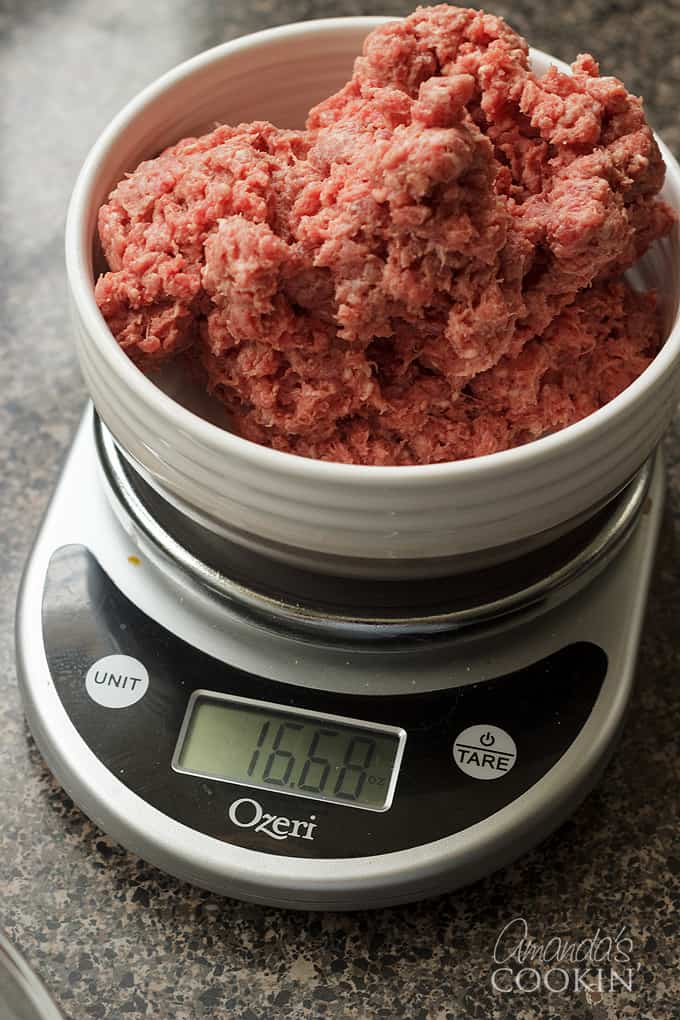 7. Dress up frozen concentrate
Since we are trying to save time I'm not going to suggest that you hand squeeze 20 lemons to make homemade lemonade for your backyard barbecue. Instead, add a can of limeade to your cart and about 4 limes. Slice three of the limes and add them to your pitcher of limeade. Cut the other lime into slices then cut those slices in half for a pretty side-of-the-glass garnish.

8. What to make ahead
This will, of course, depend on your menu, but as a general rule, you can make pasta salads, dips, desserts, beverages and even some summer cocktails ahead of time. For burger toppings, tear lettuce leaves, and slice the pickles and onions ahead and store in covered containers in the refrigerator. For sliced tomatoes, wait until the day of the party as they can turn mushy and lose their juiciness if sliced too early.

9. Use a Chop Wizard
Seriously, guys, this Chop Wizard is my absolute favorite kitchen gadget. I love it so much that I bought one for my daughter last Christmas. Mine has two sizes, large and small. I used the small setting to quickly dice the bell peppers, celery, and onion for my macaroni salad. Such a time-saver!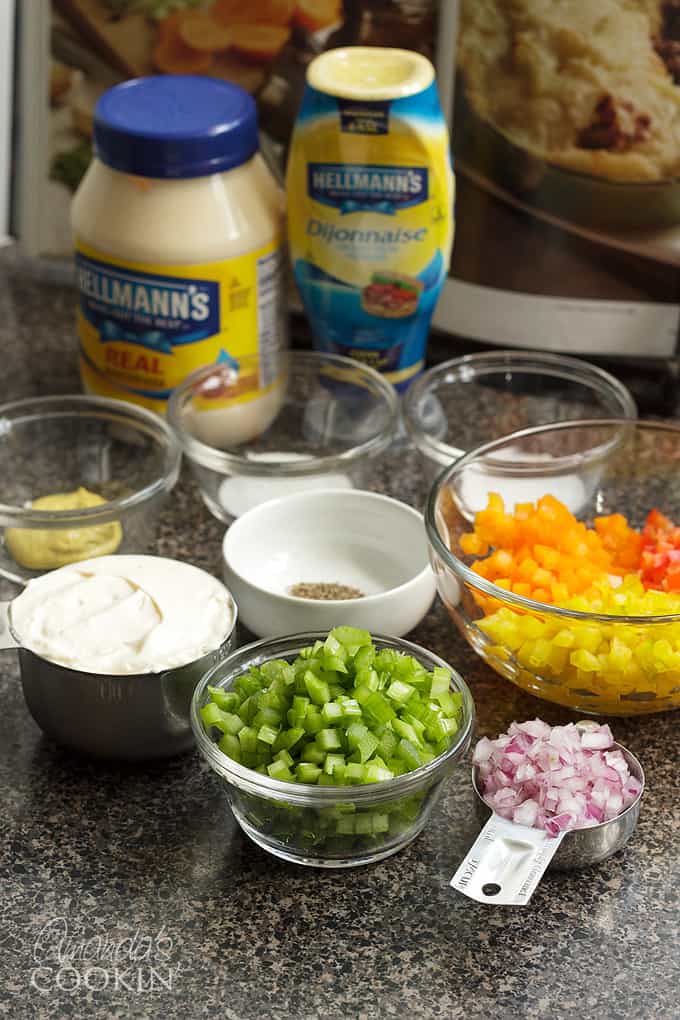 10. Get a picnic tablecloth
Not only is the red checkered look of a picnic tablecloth perfect for a barbecue, but it makes for much easier clean-up! If the tablecloth you pick up does not have clips, make sure to grab some of those as well.

11. Dress up utensils with checkerboard napkins and twine
This is so Pinterest, isn't it? It's a really simple thing to do, and you can make these as far in advance as you want. They add a really fun twist to your party or barbecue bridal shower and honestly, they make people smile! Besides, you're going to provide them with napkins and utensils anyway, they might as well be cute!
Here's what you do. Place a napkin down on the table. Stack your utensils, knife first, fork on top of that and finally the spoon. If using straws (please use paper straws like the one in my photo, plastic straws are a real problem in our oceans!) place it next to the other utensils.
Bring the right side of the napkin over the utensils. Now roll the utensils up and tie with a piece of twine. So cute!

12. Music for your Backyard Barbecue
Bring a bluetooth speaker outside and play the Real Backyard Fun Hosted By Hellman's Pandora Station. Hellmann's put together this station on Pandora with backyard barbecues in mind, and it's all yours to enjoy!

Backyard Barbecue Recipes
Oh, there are so, so many recipes that you could make for your backyard barbecue! Today I'm going to show you how to make some delicious burgers that are low in fat. The not-so-secret ingredient? Hellmann's mayonnaise!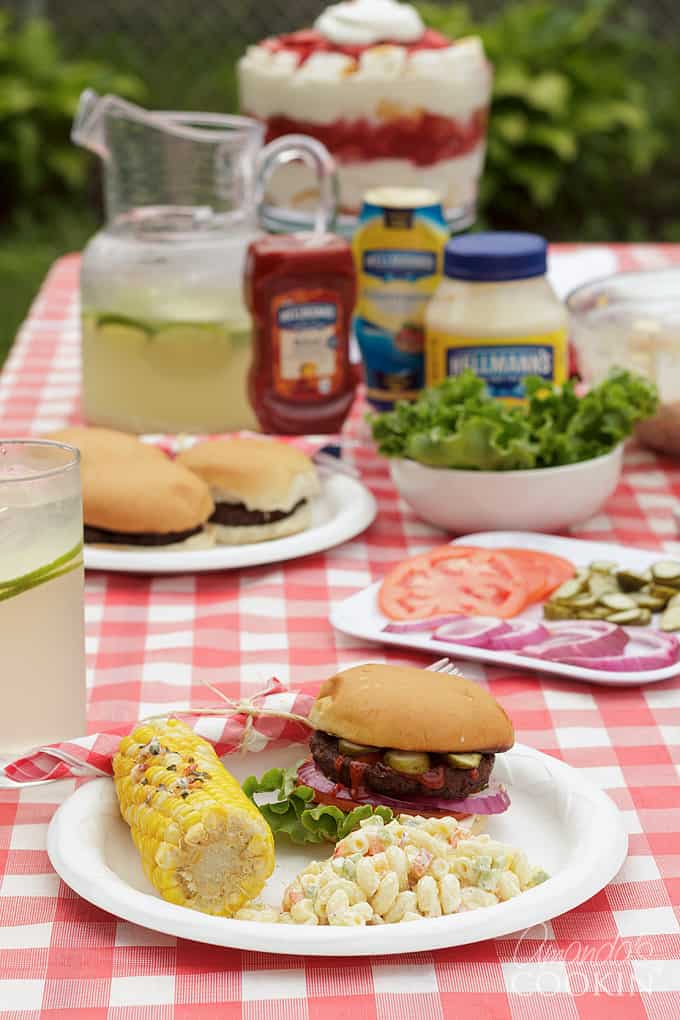 Best Burgers
I mentioned above that adding Hellmann's mayonnaise to lean ground beef helps add moisture to your burgers without the added calories. Be sure to dress up your burger buns with Hellmann's mayonnaise, ketchup, lettuce, tomato, and onion to make the best burger out there!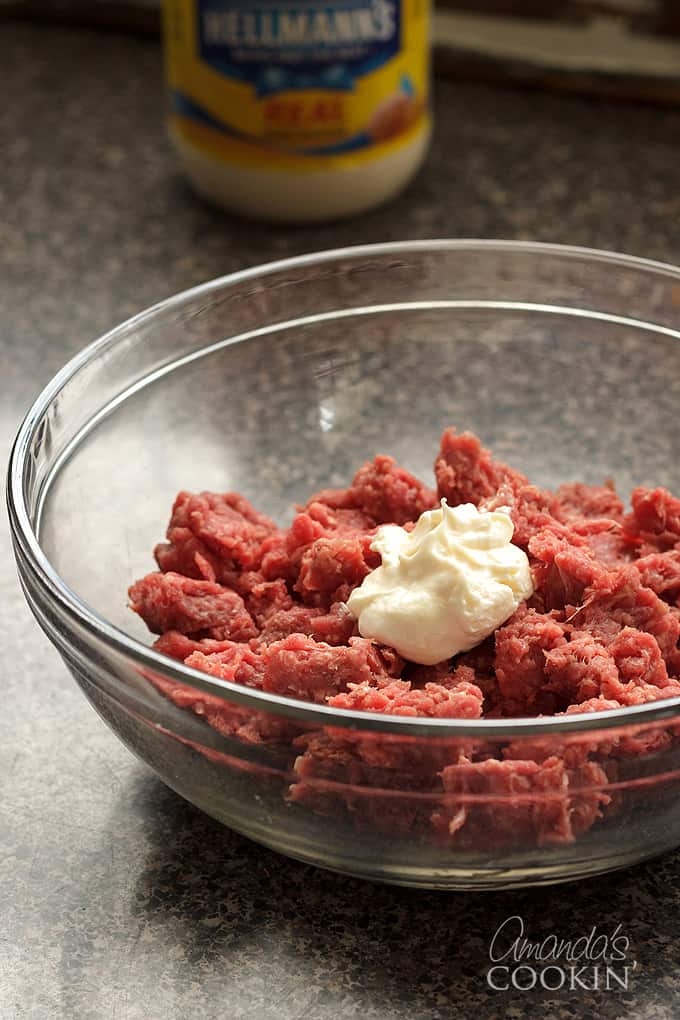 Combine one pound of lean ground beef and one tablespoon of Hellmann's mayonnaise.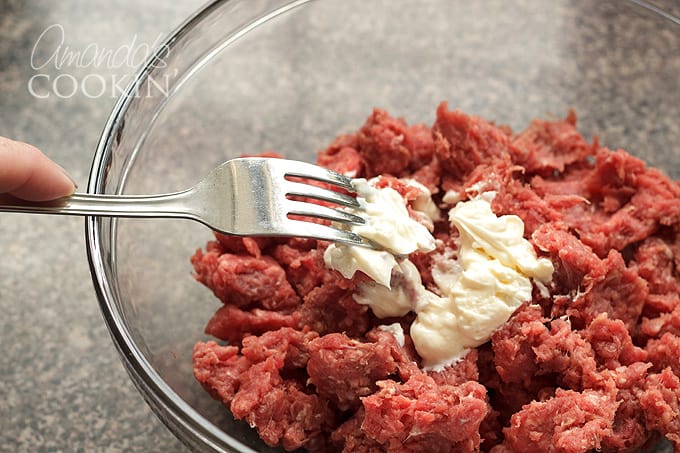 Mix the beef and mayonnaise with a fork to keep the meat from getting tough.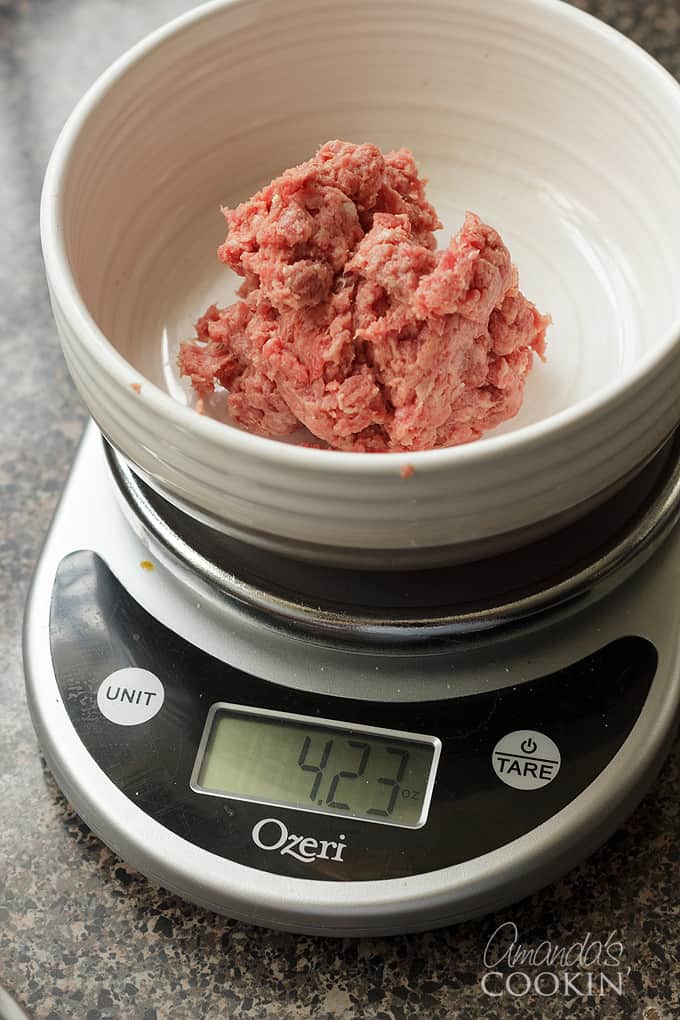 Weigh the meat and divide that number by four to get four equally sized piles.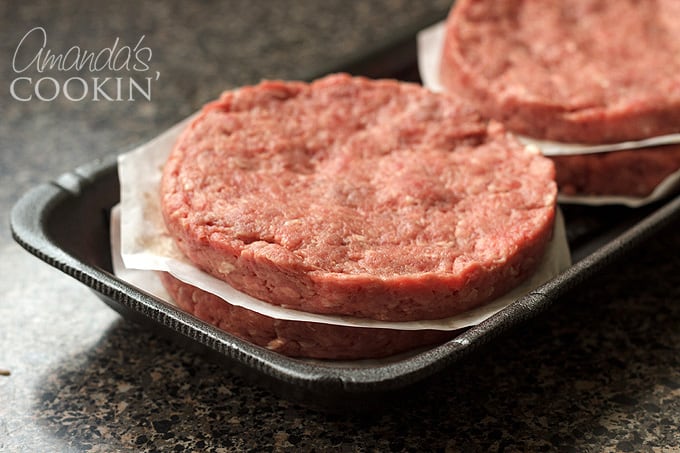 Form into patties and place on a preheated grill.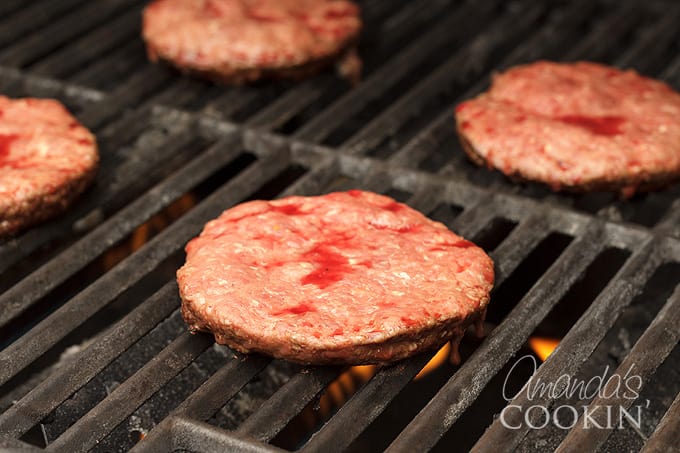 Allow patties to cook for several minutes until juice begins to form on the surface of the patty and the bottom and sides of the patty are showing signs of browning.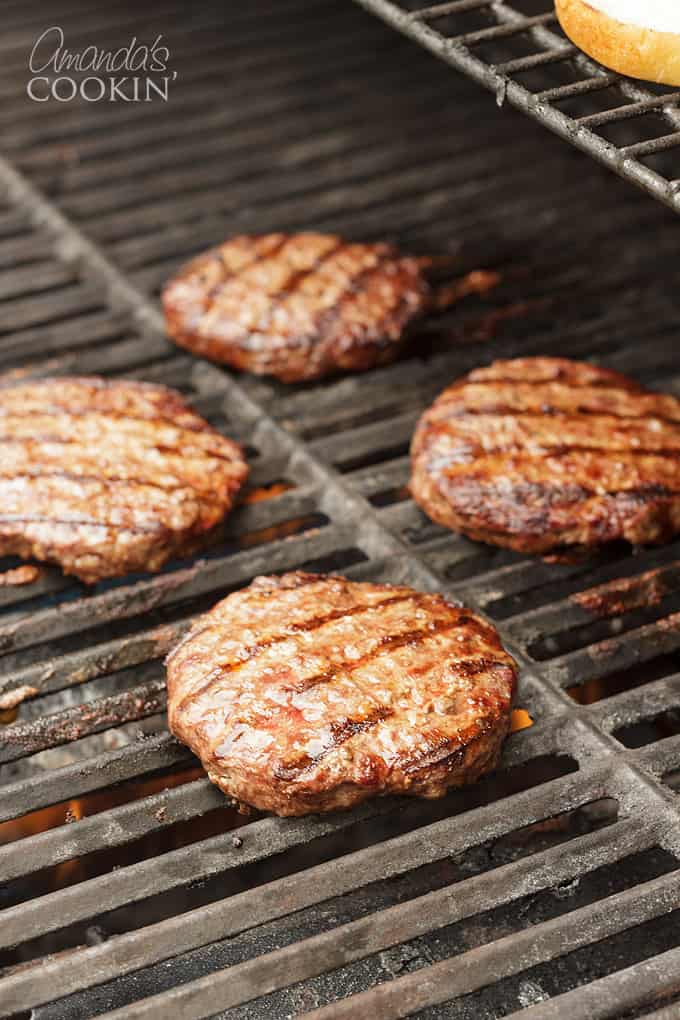 Flip the patties and continue cooking until done to your liking.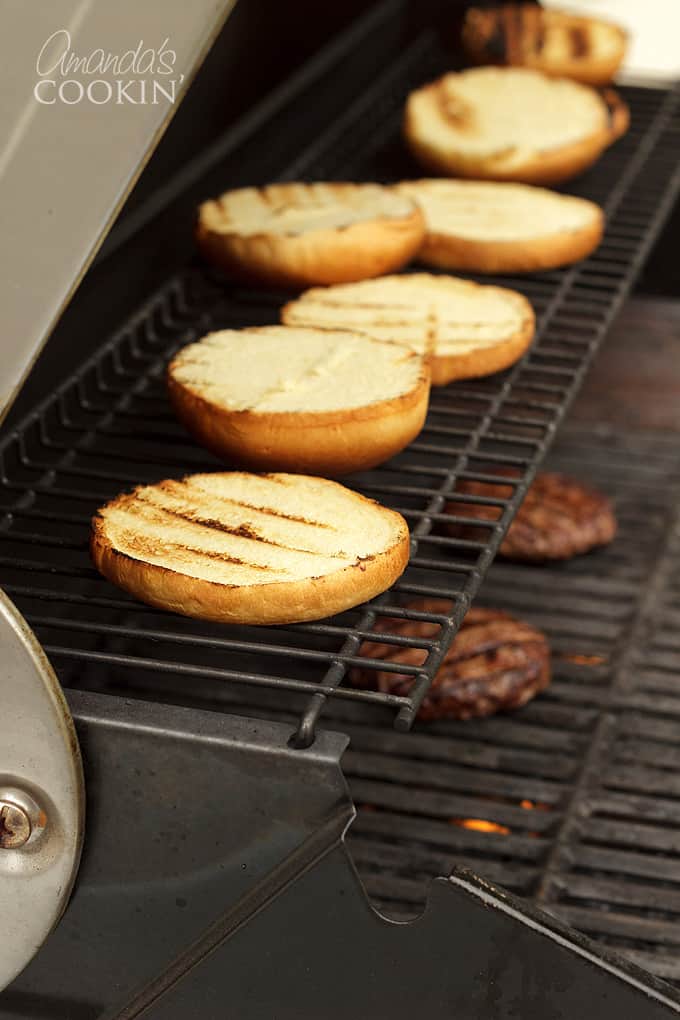 A few minutes before burgers are done, place buns on the grates to toast them. Watch carefully, they can burn quickly! When toasted, move them to the top rack and turn off the grill.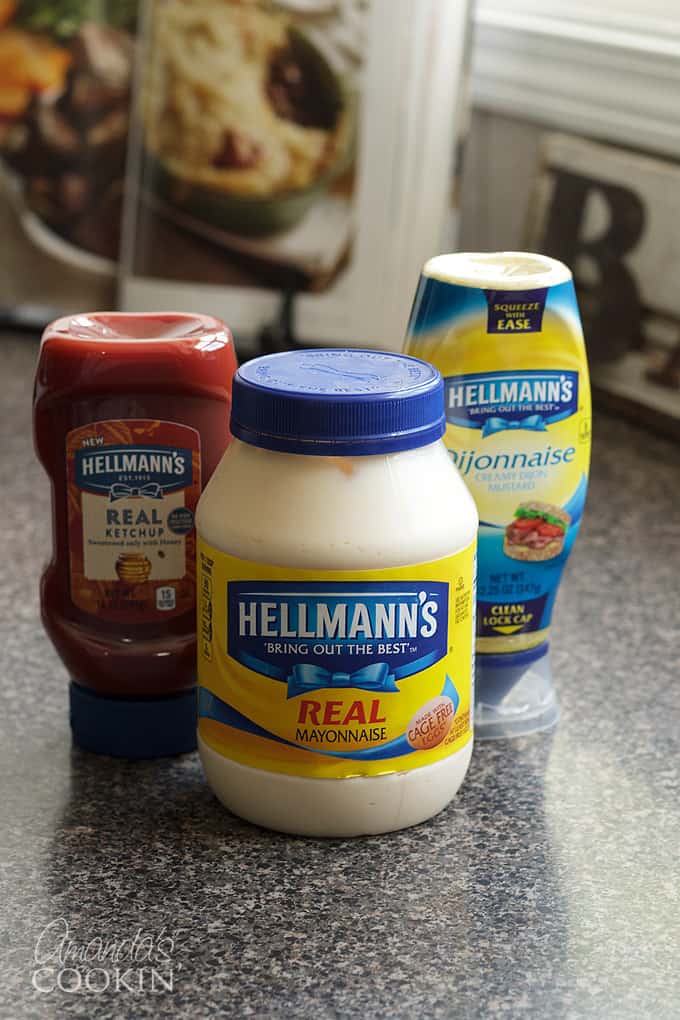 Move burgers to buns and serve with Hellman's mayonnaise, ketchup, and dijonnaise as well as fresh lettuce, onions, tomatoes, and pickles.
Classic Macaroni Salad
I like my pasta salads a little bit crunchier than most traditional recipes call for, so I always add a little more fresh veggies to mine. This recipe is a classic and so easy to make!
You will need:
8 ounces elbow macaroni (about 1-3/4 cups)
1 cup Hellmann's® Real Mayonnaise
2 Tbsp. vinegar
1 Tbsp. Hellmann's® Dijonnaise™ Creamy Dijon Mustard
1 tsp. sugar
1 tsp. salt
1/4 tsp. ground black pepper
1 cup diced celery
1.5 cups diced green or red bell pepper
1/4 cup diced onion
Cook macaroni according to package directions; drain and rinse with cold water until completely cool.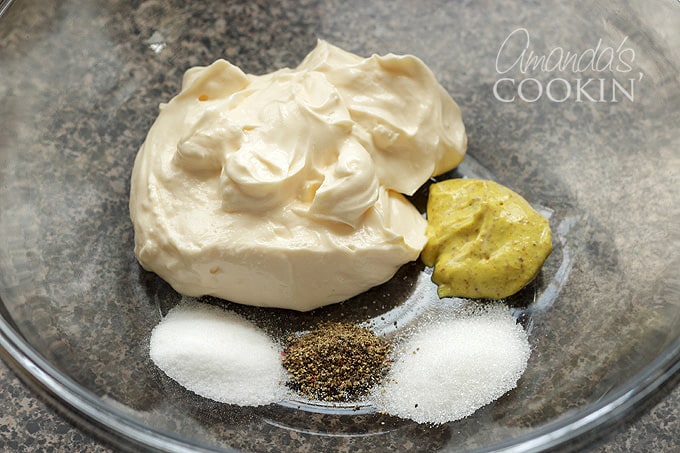 Combine Hellmann's® Real Mayonnaise, vinegar, Creamy Dijon Mustard, sugar, salt and pepper in large bowl.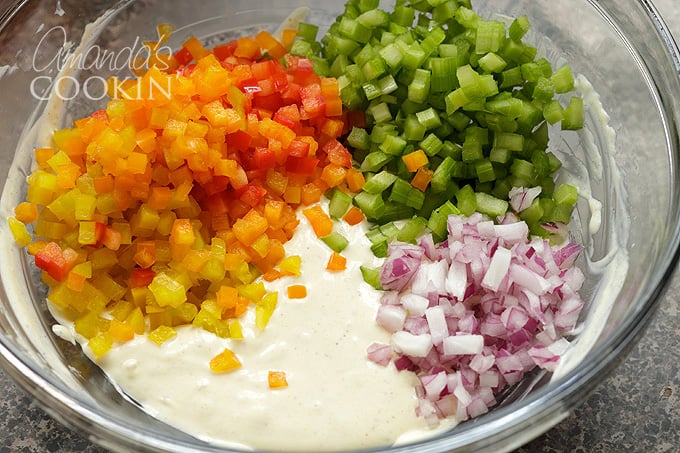 Stir together celery, bell peppers, onion, and dressing ingredients.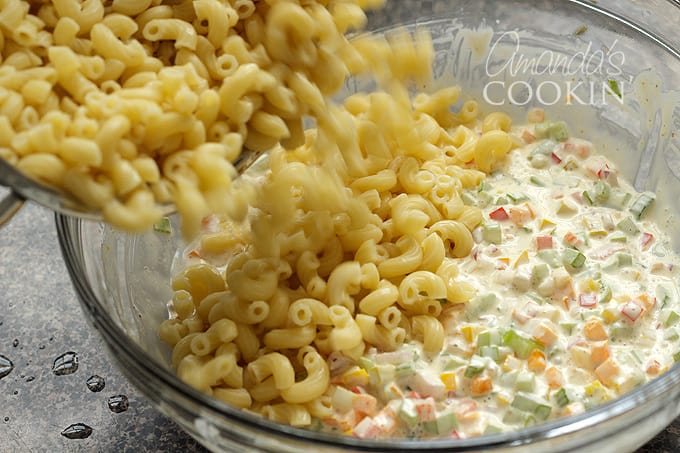 Stir in the cooked and cooled macaroni.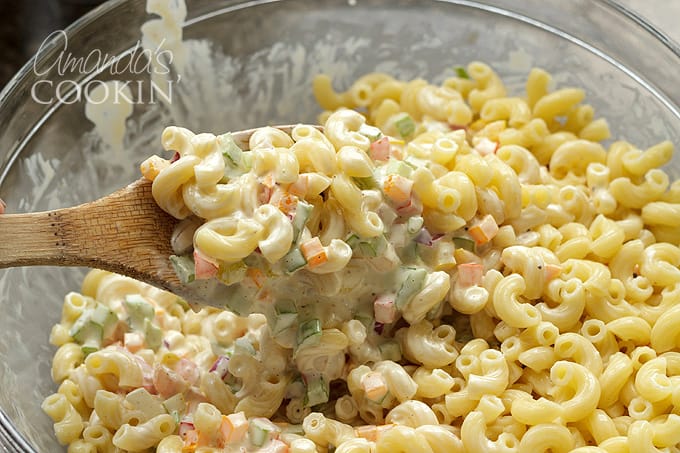 Cover with plastic wrap and allow to sit in the refrigerator for at least one hour, preferably 4 hours.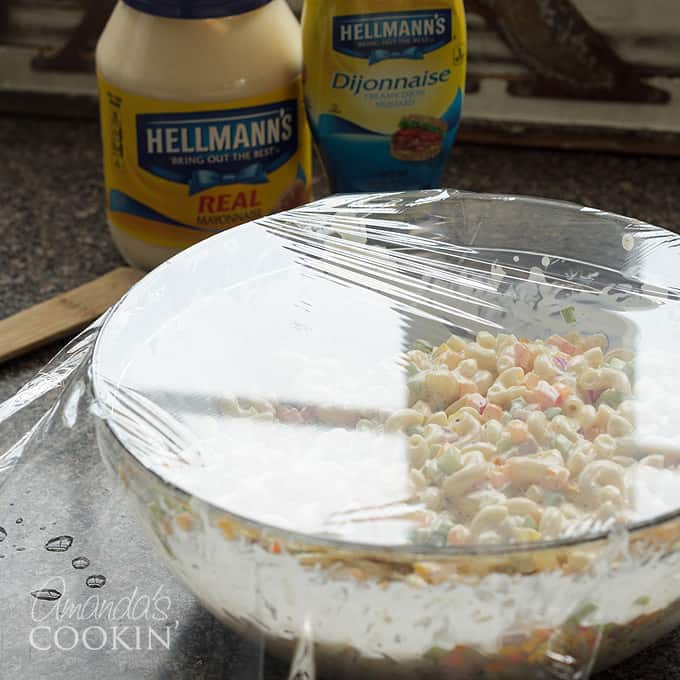 I hope these tips and recipes have been helpful and that you have a great backyard barbecue! If you have any tips of your own, please share in the comments! Be sure to check out more of my summer recipes for tasty ideas.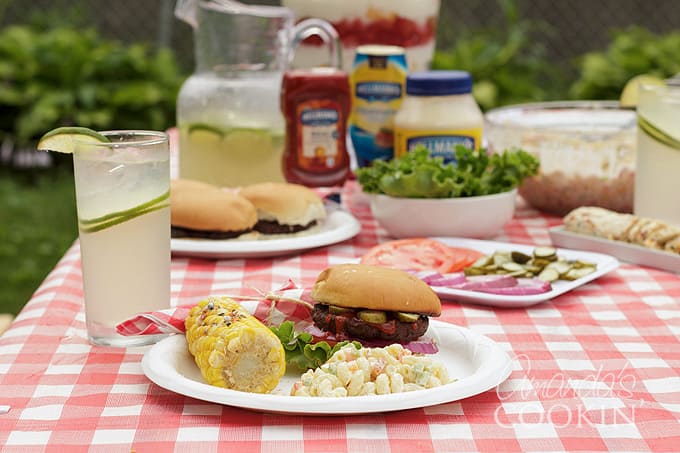 This post originally appeared here on Jul 20, 2018.
Amanda Formaro is the crafty, entrepreneurial mother of four grown children. She loves to bake, cook, make kid's crafts and create decorative items for her home. She is a crafting expert and guru in the kitchen and has appeared online and in print publications many times over the years. She is also a craft book author five times over and product developer as well as the owner of
FunFamilyCrafts.com
. You can find her on social media by using the buttons to the left!
Latest posts by Amanda Formaro (see all)