Do you long for cooking on the grill come March? If you live in a colder climate like we do here in Wisconsin, then you know what I'm talking about. The first signs of spring make us want to fire up the grill and get cooking! We've compiled our best grill recipes here to get you going.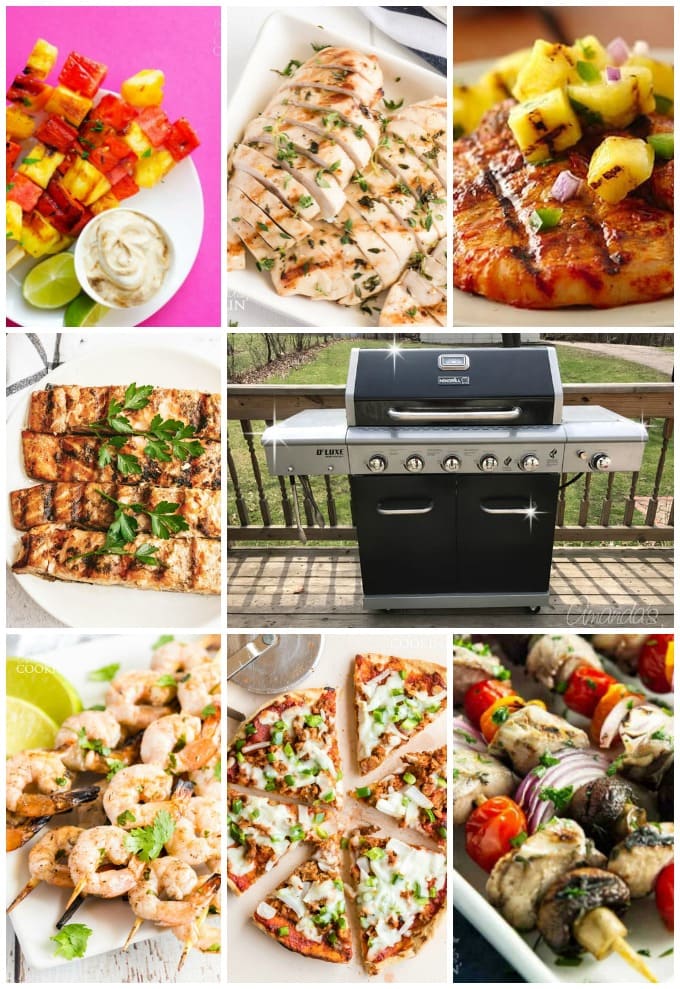 Why we love cooking on the grill
Honestly, it's hot in the summer and no one wants to crank up the oven inside. Your air conditioner works hard enough already! We love cooking on the grill whenever we can. Most grills fit quite a few items, so you can feed a crowd. When people ask what they should bring, I tell them any recipes for a potluck will work!
Expert Tips & Advice
First and foremost, take care of your grill and it will last you a lot longer! I'll show you step by step how to clean your gas grill, a must for the beginning and end of the season.
I've also put together some tips for using your grill, including direct and indirect cooking, as well as smoking food on your grill.
Helpful Grilling Accessories
Our favorite grill recipes
If you need some dessert ideas, be sure to check out all of my strawberry recipes and my one pan dessert ideas. Also, you can't forget the summer cocktails! With all these recipes on hand, you're set up for some amazing summer grilling. What recipe will you try first?