Seems odd to me, calling this a vintage recipe. After all, Watergate salad was something I ate at family gatherings when I was a child, reminiscent of Ambrosia Salad which is also deemed a vintage recipe but was something that always accompanied our holiday table as well. So calling this a vintage recipe makes me feel old!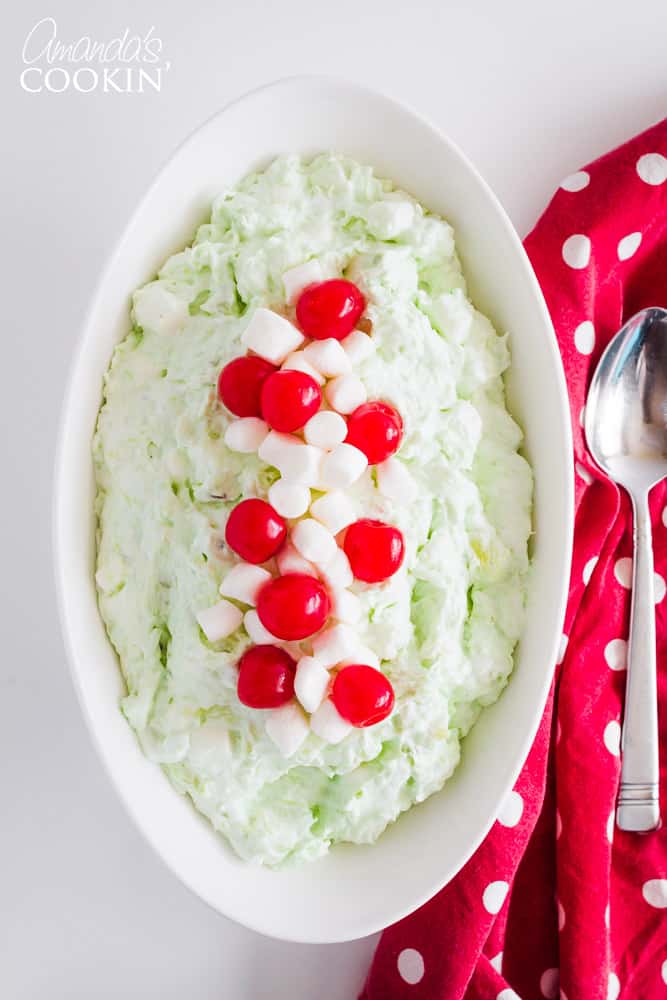 Vintage Watergate Salad
I think it's probably safe to say that just about everyone has tried this recipe at least once. Maybe you've adapted it, changed the ingredients around a bit. Added more of this or taken out some of that.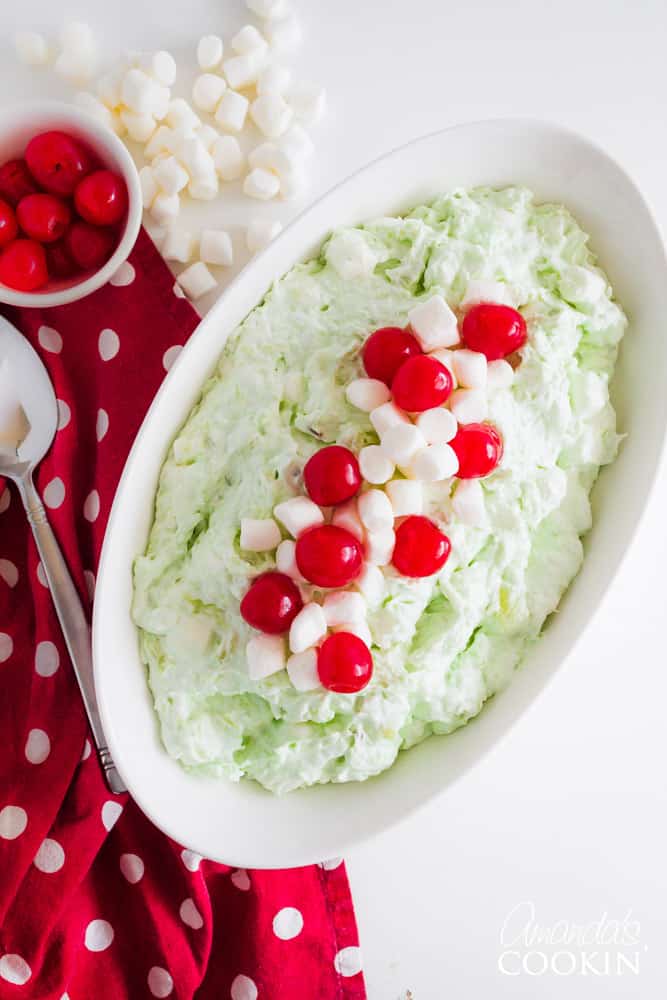 No matter what your version is, I'm sure it's as easy as 1, 2, 3, just like this one is.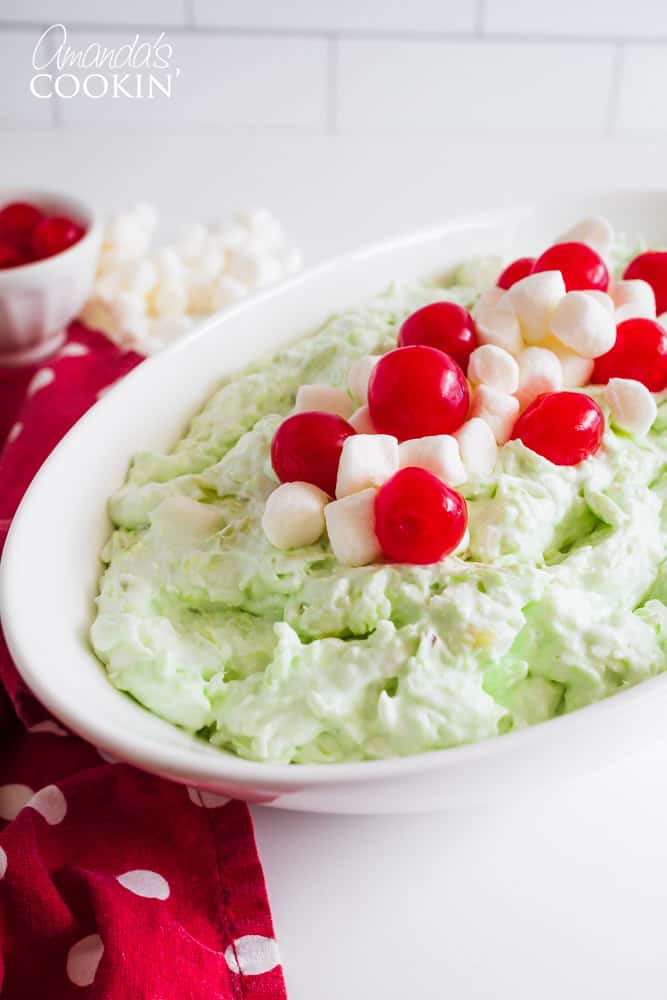 FIND THE FULL PRINTABLE VERSION OF THIS RECIPE AT THE END OF THIS POST
Ingredients for Watergate Salad
1 (4-ounce) box instant pistachio pudding mix
1 (20-ounce) can crushed pineapple, drained
1 (8-ounce) container Cool Whip, thawed
1/2 cup sweetened flaked coconut
1 1/2 cup miniature marshmallows
Maraschino cherries and additional marshmallows for garnish (optional)
Helpful Kitchen Tools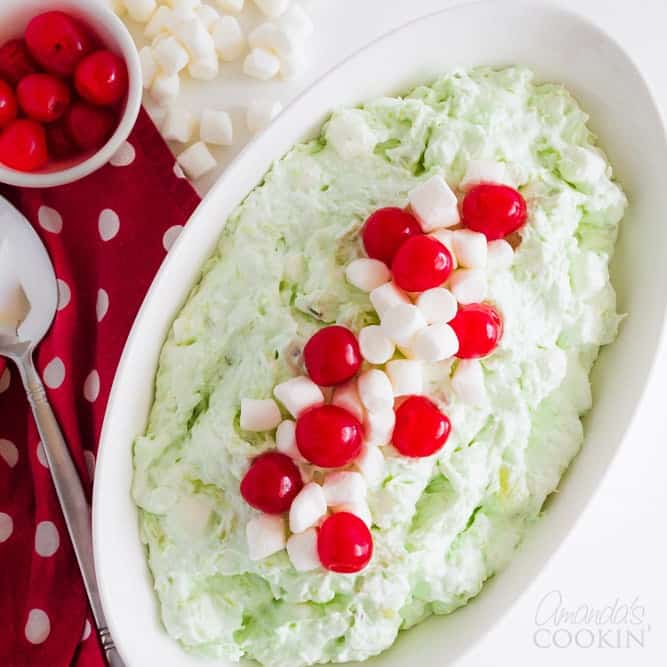 Making the Watergate Salad
In a large bowl combine the drained pineapple and the pudding mix. Stir to coat.
Add Cool Whip and stir to coat. Add coconut and marshmallows; stir to combine.
If you like, decorate the top with cherries and marshmallows. Chill for at least an hour before serving.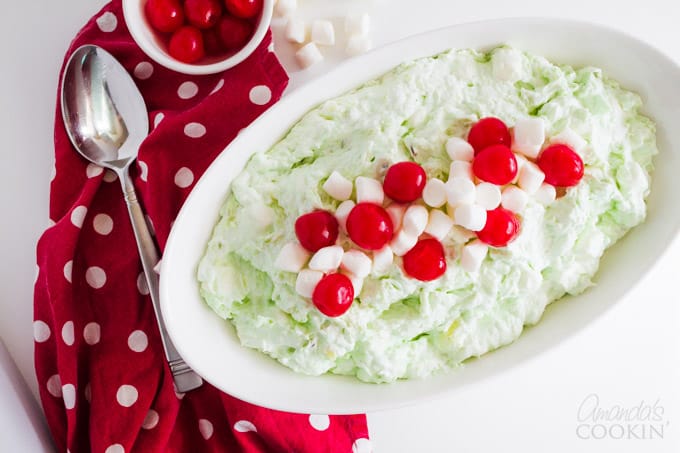 Will you be adding this Watergate salad to your holiday table this year? I know I will be. If you're looking for more holiday desserts, be sure to check out one of my favorite cookie recipes this time of year, these Thumbprint Cookies. Or this Saltine Toffee, which is a really popular holiday dessert and is also very addictive!
This post was originally published on this blog on Aug 7, 2014. 
Originally appeared on Recipe Lion