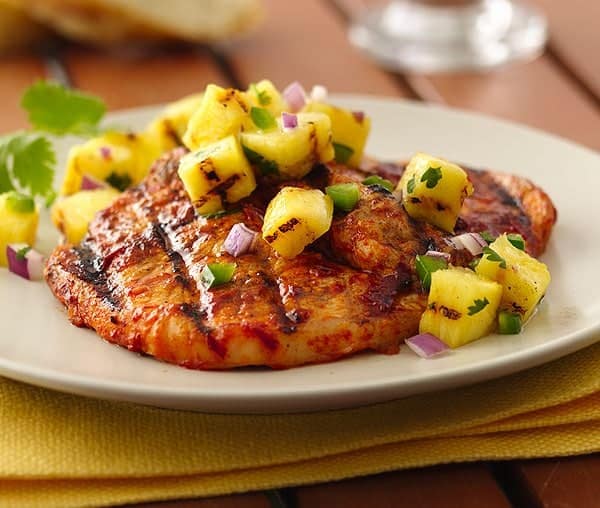 The 4th of July is upon us, and families everywhere will be grilling up a storm. Cooking on the grill is a favorite of mine, especially during the hot summer months when it's just too hot to cook inside. I love an herb laden marinade, a spicy rub or even a good seasoning blend to shake over chicken, pork, fish or beef before it hits the grill.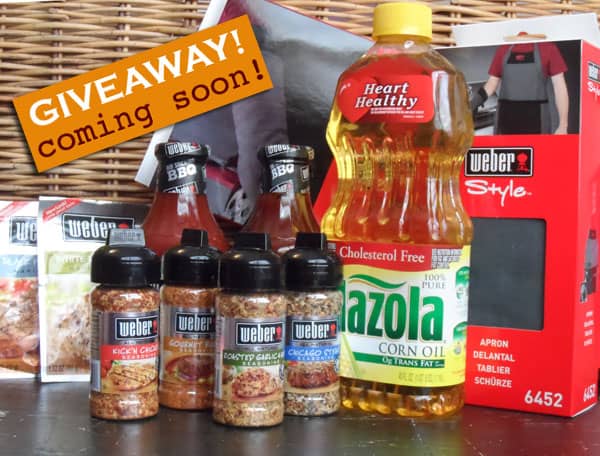 This summer I plan to try quite a few new flavors and spice blends during our outdoor cookouts. I've recently partnered with Mazola Cooking Oil to bring you not only some delicious recipes, but also share tips, tricks, great info and before it's all over with, a giveaway for some great grilling goodies!
I started browsing around the Mazola Summer Grilling Favorites section and found several recipes that i can't wait to either try as is, or make adjustments in spices and other ingredients to fit my tastes. I mean seriously – a Grilled Bloody Mary!? How fun and creative is that? And, for dessert, how about a Grilled Banana Split! Just head over there and download the free eCookbook so you have it available for anytime you want to grab a recipe.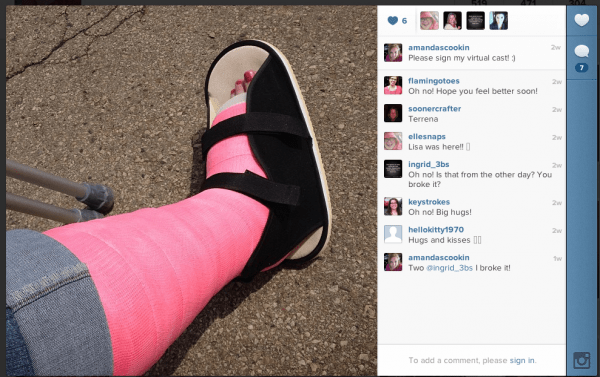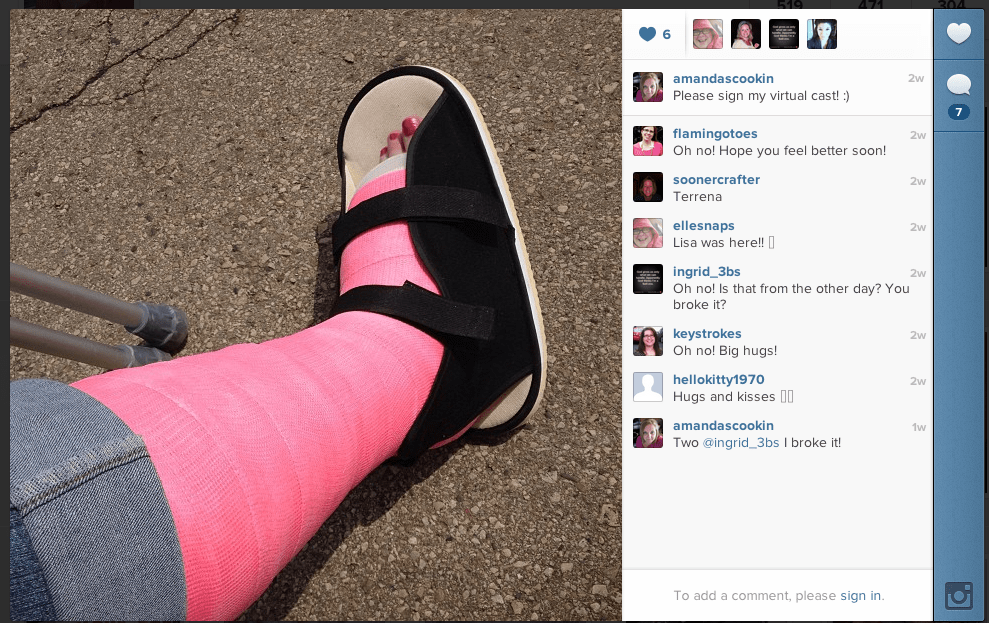 Some of you may already know that I broke my ankle a few weeks ago, especially if you follow along on Instagram. Just before that I had started watching what I was eating a bit more closely and started exercising. While the treadmill is going to have to wait a few more weeks for my return, I can still be careful about what goes into my body, and eating heart healthy meat and vegetables is really important to me. I lost my beautiful mom at the young age of 45 from heart failure. I am now 46 and there isn't a day that goes by that I'm not reminded about having a healthy heart. I was also diagnosed with hypertension a couple of years ago, better known as high blood pressure. About 4 years ago my doctor told me that my blood sugar levels were right over the line for being a type 2 diabetic.
While I'm still overweight and working on it, I eat a lot better than I used to. I'm much more careful about what ingredients I use and I look at labels now, never used to! Did you know that while trendy oils such as coconut oil and palm oil have no cholesterol, they are actually quite high in saturated fats? Simply substituting unsaturated fats for saturated fats can help reduce the risk of heart disease. Music to my ears.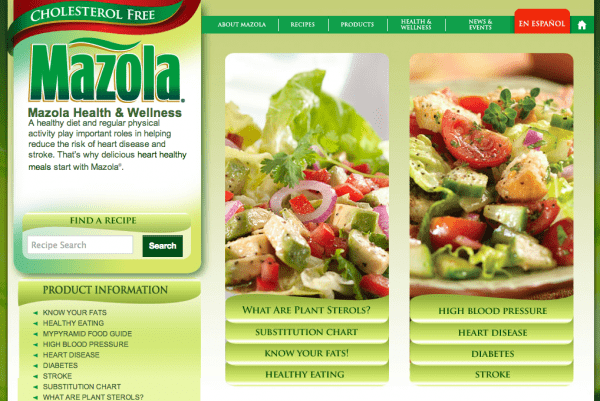 Mazola Cooking Oil uses plant sterols, making it a 100% cholesterol free source of unsaturated fat! Mazola Corn Oil has only 2 grams of saturated fat per serving, a far cry from other oils. Choosing fats and oils with 2g or less saturated fat per tablespoon can help maintain a healthy diet. So be careful when reading labels or following food trends without really nit-picking that label on the back. Mazola's Health & Wellness section is packed with information about plant sterols, healthy eating, substitutions and tons more.
If you are on Facebook, check out Mazola's Facebook page where they share health news, cooking tips and plenty of recipes!
As for the 4th, I'm seriously considering this fabulous recipe for Pork Chops al Pastor. Spicy and sweet and full of Mexican flavor! If yo'd like to try it, just click on the little printer button below!
What will you be cooking on the grill for the 4th? Still trying to decide?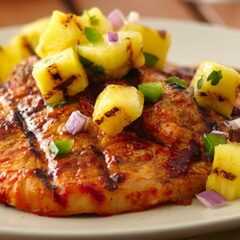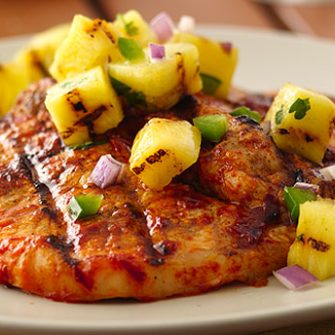 Pork Chops al Pastor on the Grill
IMPORTANT - There are often Frequently Asked Questions within the blog post that you may find helpful. Simply scroll back up to read them!
Print It
Rate It
Ingredients
Salsa
2

cups

about 1 pound fresh pineapple, slices OR large chunks

3

tablespoons

diced red onion

1

tablespoon

minced jalapeno pepper

1

tablespoon

chopped fresh cilantro
Marinade
5 to 6

about 2 ounces dried guajillo chiles

2

cups

water

1

tablespoon

lime juice

4

garlic cloves

1

teaspoon

Spice Islands® Ground Cumin

1

teaspoon

brown sugar

2

teaspoons

Mazola® Chicken Flavor Bouillon Powder

jar

OR 1 Mazola® Sobrecitos™ Chicken Flavor Bouillon Packets

1

tablespoon

Mazola® Corn Oil

4

center-cut loin pork chops

4 ounces each, boneless and butterflied
Before You Begin
Did you know you can freeze meat in marinade? Simply place meat and marinade in a zipper freezer bag and marinate for a few hours in the refrigerator. Place bag in the freezer. Keep for up to three months, thaw in the refrigerator before cooking.
Instructions
Preheat grill to medium.

Grill pineapple wedges on oiled grates 2 to 3 minutes per side or until grill marks appear. Remove from grill, cover with foil and cool five minutes. Chop wedges into 1/4-inch sized pieces and place in mixing bowl. Add onion, jalapenos, cilantro and salt; stir to combine. Place salsa in refrigerator until ready to serve.

Remove stems and seeds from dried chiles and break apart. Heat water to boiling; add chiles and cook for 3 to 5 minutes or until softened. Drain chiles, reserving 2 tablespoons of the cooking liquid. Combine the reserved liquid, chiles, lime juice, garlic, cumin, brown sugar, bouillon and oil in blender or food processor. Puree marinade until smooth.

Place pork chops and marinade into resealable plastic bag. Marinate for 15 minutes or in refrigerator overnight.

Remove pork chops from marinade; discard marinade. Grill pork chops on oiled grill grates 4 to 5 minutes per side or until an internal temperature reaches a minimum of 150°F. Remove from grill; tent with foil five minutes to retain juices. Divide salsa evenly between pork chops. Serve immediately
Amanda Davis is the entrepreneurial mom of four grown children and four step children. She and her husband, Chef Antoine, love to cook together creating recipes for this blog. Amanda also make kid's crafts and creates decorative items for her home. She is a crafting expert and guru in the kitchen and has appeared online and in print publications many times over the years. She is also a craft book author five times over and product developer as well as the owner of
FunFamilyCrafts.com
. You can find her on social media by using the buttons to the left!
Latest posts by Amanda Davis (see all)