Growing up we always had Ambrosia Salad on the holiday table. Potlucks, barbecues, family get-togethers, it's just one of those desserts that everyone likes and someone always brings! There are different versions, some with sour cream, some without, some with cream cheese, and so on. As long as there are lots of maraschino cherries, I'm there. This popular no-bake dessert is a quick and easy bring along that you can whip up in a short amount of time.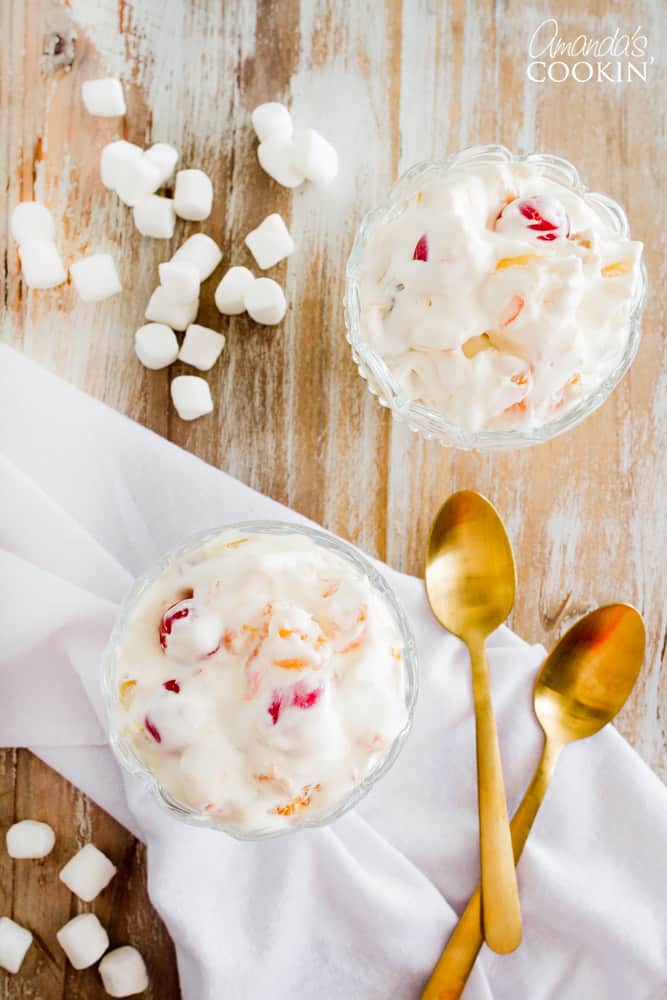 Vintage Ambrosia Salad Recipe
If you're looking for an easy yet extremely satisfying dessert that everyone is bound to enjoy, then this Ambrosia Salad is the one for you! Packed with mandarin oranges, pineapple tidbits, fruit cocktail, marshmallow, maraschino cherries, and a simple Jell-O pudding this dessert has all the flavorful punches you're craving!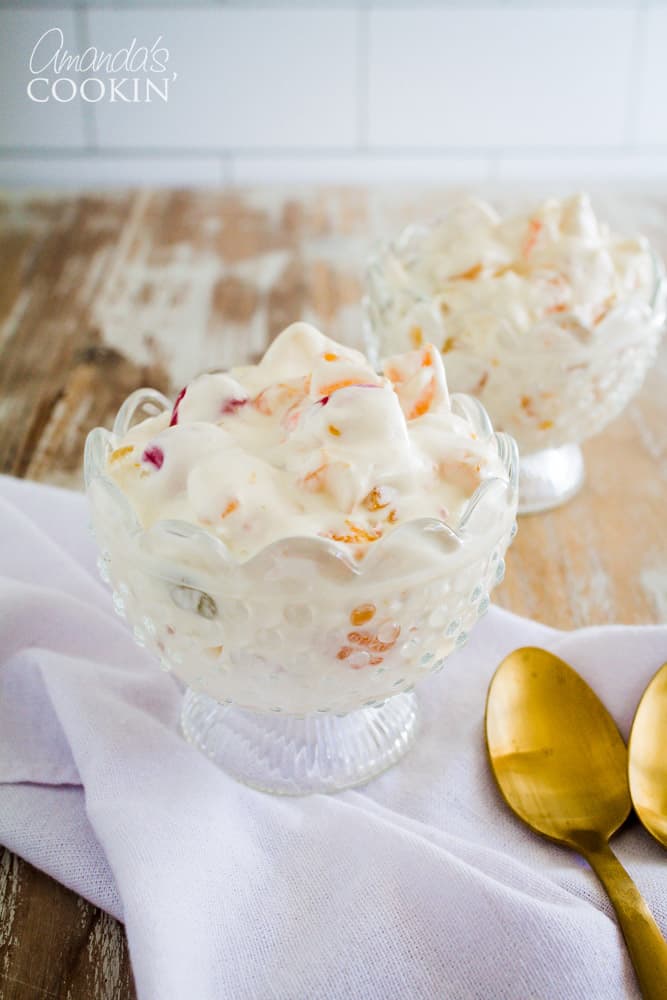 Ingredients for Ambrosia Salad
1 (29-ounce) can fruit cocktail, drained
1 (8-ounce) can pineapple tidbits, drained
1 (11-ounce) can mandarin oranges, drained
1/2 cup maraschino cherries, drained and rinsed
1 (1-ounce) box cheesecake flavor Sugar-Free Jell-O pudding
4 ounces sour cream
16-ounce container Cool Whip
1 cup miniature marshmallows
Helpful Kitchen Tools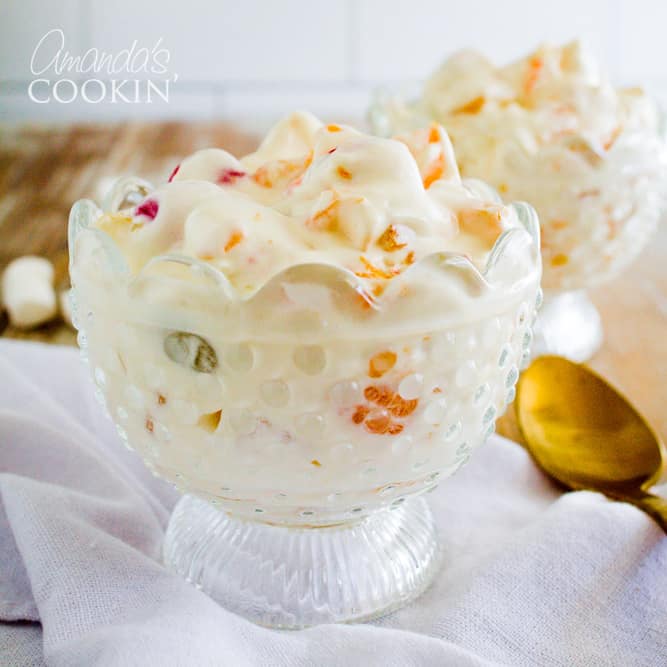 Making Ambrosia Salad
Drain all fruit. If fruit was packed in syrup, rinse in cold water and drain.
Combine fruit cocktail, pineapple, mandarin oranges and cherries in a large bowl. Sprinkle with cheesecake flavored pudding mix and stir to coat. Add in sour cream and Cool Whip and stir well.
Fold in marshmallows and chill for at least one hour before serving.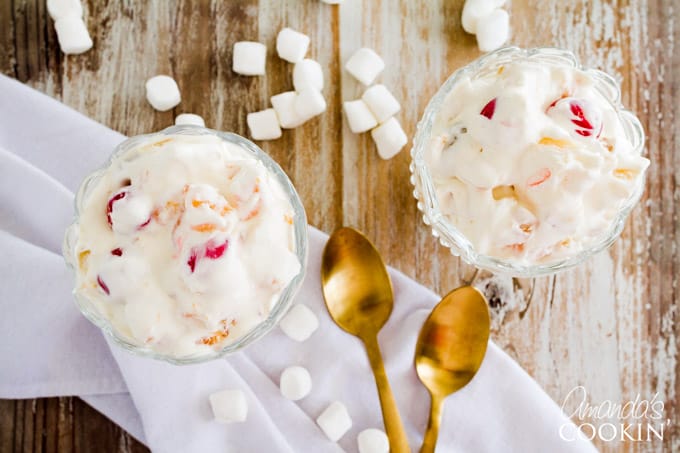 Enjoy this yummy colorful no-bake dessert, I'm sure there will be no leftovers! :)
For more vintage recipes, be sure to check out the recipes below!
This post was originally published on this blog on May 25, 2014.
Originally appeared on Recipe Lion