With all of the scary movies on offer at this time of year, you're going to need a delicious coffee cocktail to enjoy while keeping you semi-alert should a loud noise happen somewhere close by.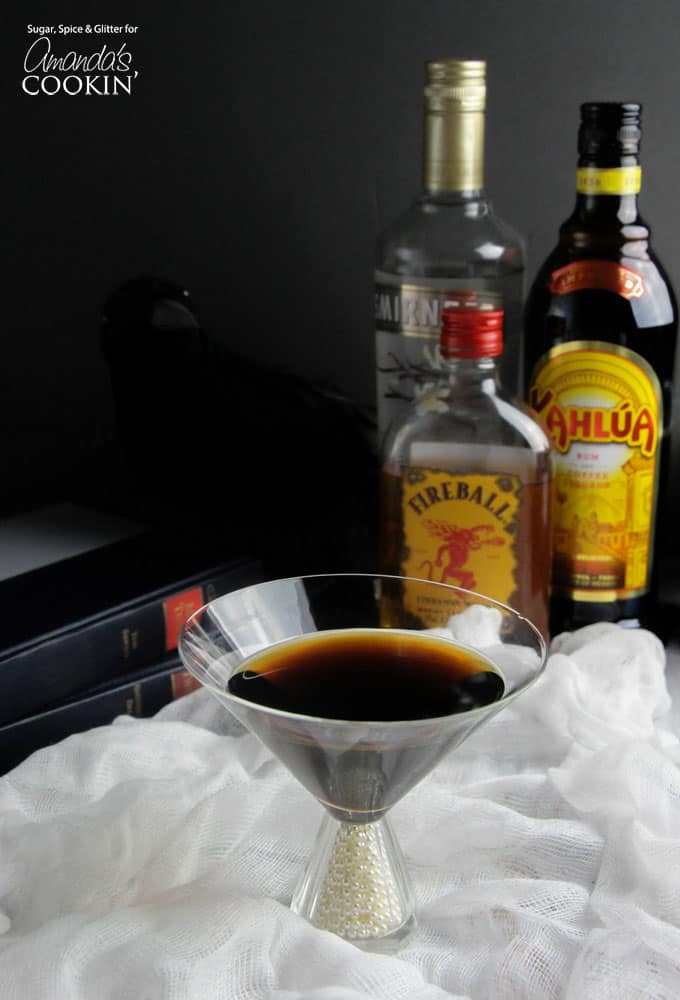 Raven Coffee Cocktail
This Raven-inspired coffee cocktail is a fall update on a classic Black Russian cocktail, with vanilla and cinnamon notes. If you're a fan of pumpkin spice and have Pumpkin Spice Vodka available near you, you can switch that out for the Cinnamon Whiskey.
We went with a Raven theme due to the beautiful coloring of this drink, and that coffee liqueur which is essential when reading or watching a bit of horror. I can definitely see Mr. Poe sipping on one of these, in a dark lounge as the Raven perches and looks on.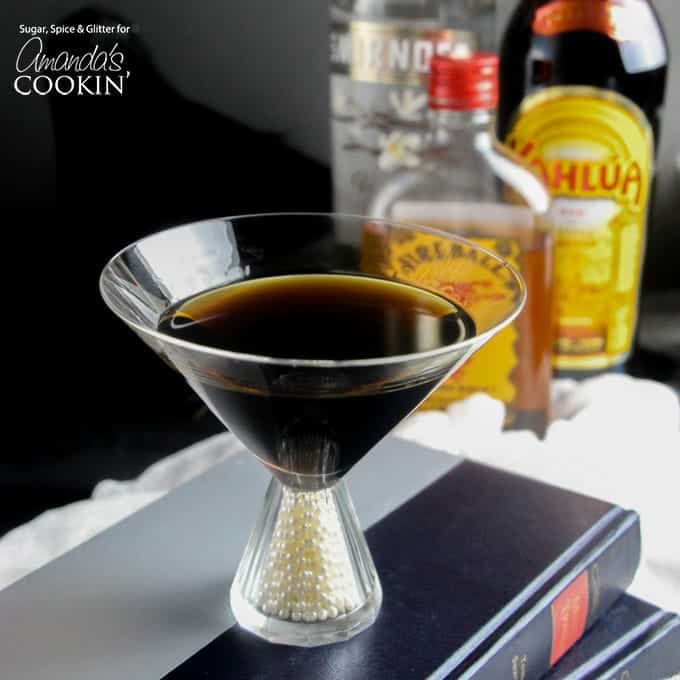 Raven: Coffee Cocktail Ingredients
2 oz Kahlua or other coffee liqueur
1 oz Cinnamon Whiskey or Pumpkin Spice Vodka
1 oz Vanilla Vodka
Simply fill a cocktail shaker with ice and pour the liqueurs overtop, one at a time. Cover and shake well.
Strain the cocktail into a martini glass. Serve with a clean feather for garnish, if desired.
There are affiliate links in this post. That means if you buy something from that link, I will earn a small commission, but it won't cost you anything additional.
Kitchen Tools You May Find Helpful
Cocktail shaker
Jigger
Martini glass
SCROLL DOWN FOR THE PRINTABLE VERSION OF THIS RECIPE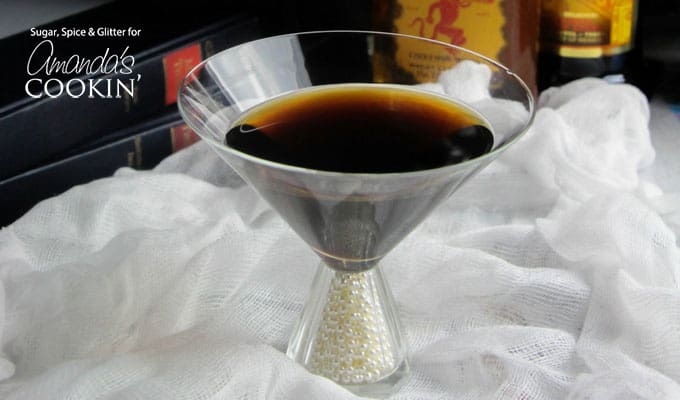 This delicious Raven Cocktail will forevermore be the drink that you reach for when you know you have a night of spooky events ahead. It's slightly unexpected, with those cinnamon and vanilla notes, yet comforting with that caramel-y coffee liqueur and smooth taste.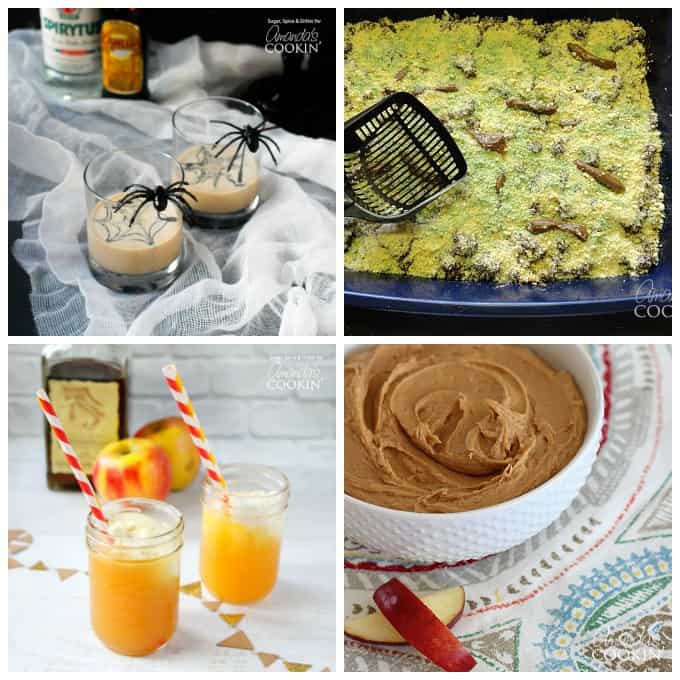 Halloween and harvest party ideas: