The food processor is a fantastic tool, a must have for busy kitchens. There are plenty of food processor recipes you can make as well as numerous ways to use it in your kitchen. I love to use my food processor for making super creamy cheesecake batter, homemade hummus and it makes my pizza dough a breeze!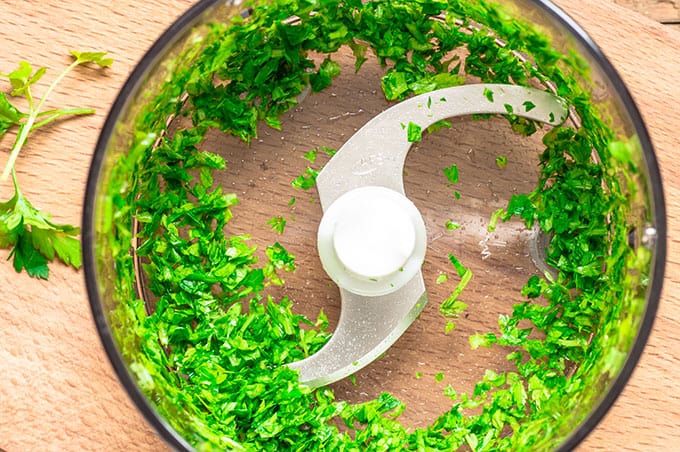 There are affiliate links in this post. That means if you buy something from that link, I will earn a small commission, but it won't cost you anything additional.
I love my food processor
, and right along with my KitchenAid mixer
it's probably the most used appliance in my kitchen. I use it for many tasks, including making homemade pizza dough, crumbs for breading, and even to make cheesecake! I have the cookbook 650 Best Food Processor Recipes
, by George Geary and Judith Finlayson. It's absolutely overflowing with great recipes using your food processor. Another cookbook that I don't have yet is The Best Bread Ever: Great Homemade Bread Using your Food Processor
, which was mentioned and praised in the NY Times article The Food Processor: A Virtuoso One-Man Band.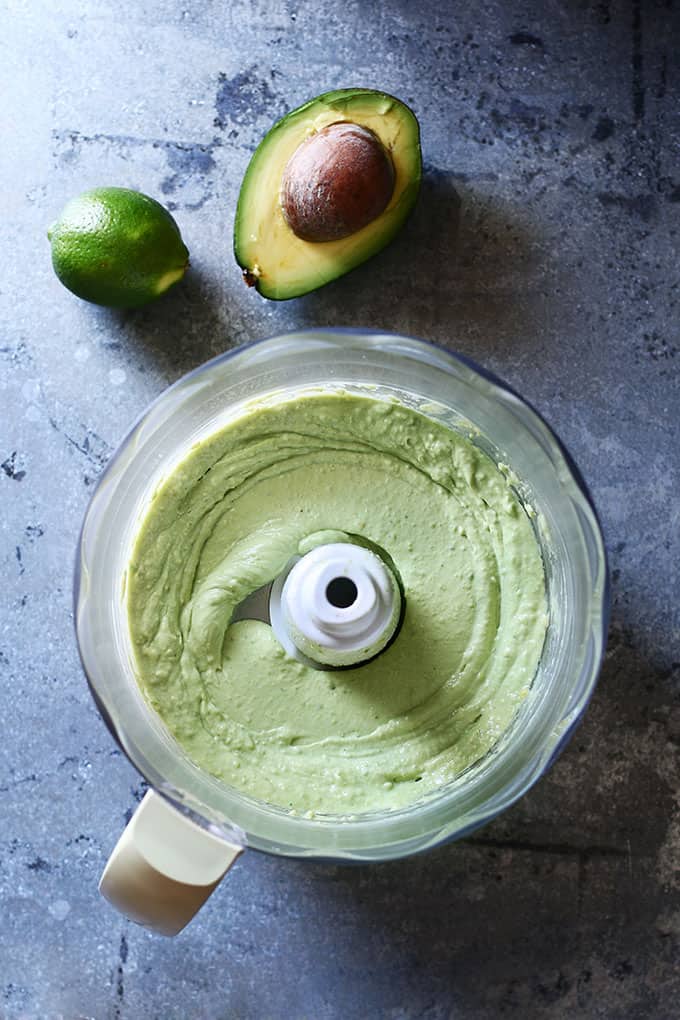 Tips for Using Your Food Processor
If you really hadn't considered your food processor a work horse, then you'll definitely want to read 7 Ways to Use Your Food Processor plus check out 7 more below!
Making Crumbs – Turn graham crackers, dried bread, cookies and other crackers into crumbs for use as toppings, crusts and filler.
Pureeing – The food processor makes quick work of soups, sauces and other pureed liquids.
Slicing and Chopping – Aside from shredding, the attachment that comes with your machine includes a slicing and chopping blade that's ideal for raw vegetables and hard fruits.
Cheesecake – There are several cheesecake recipes where the batter is whipped until silky smooth using a food processor.
Grains to Flour – If you want to try your hand at making your own flour, use the food processor to make quick work of your whole grains.
Homemade Butter and Mayonnaise – Making homemade mayonnaise is a snap and saves your arm from the aches a whisk can cause! Homemade butter is as easy as pouring heavy cream into your food processor and watching it churn!
Make Your Own Baby Food – Processing large batches of cooked meats, vegetables and fruits are not only done quickly in a food processor, but the blades eliminate any possibilities of leftover chunks that a stand mixer might leave behind. Freeze homemade baby food in ice cube trays then transfer frozen food to freezer bags.
Food Processor Recipes
And, if you still aren't sure, here are more than 25 tasty food processor recipes from this blog as well as others to get you started. So dust off that appliance and start putting it to work!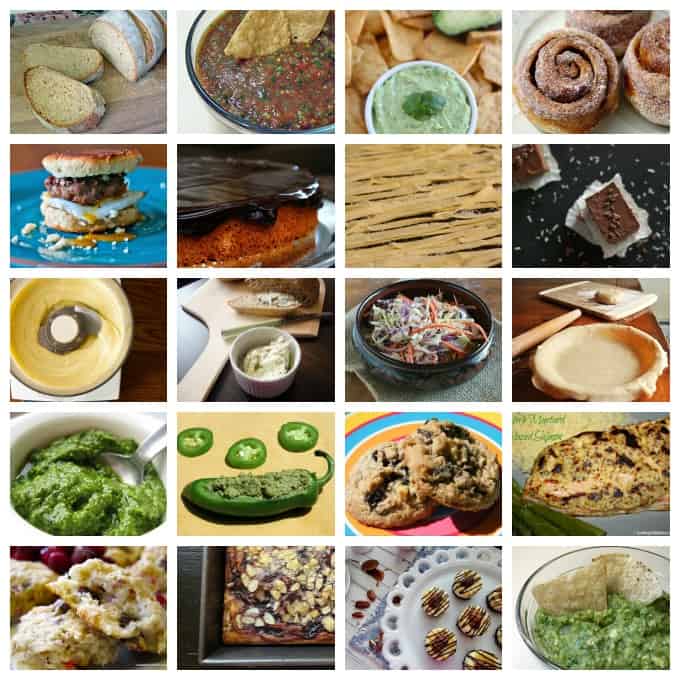 Food Processor Recipes
Blackberry Cream Cheese Coffee Cake and Mini Cakes
Creamy Avocado Yogurt Dip – Two Peas and Their Pod
Morning Buns for Slackers – Ezra Pound Cake
Homemade Breakfast Sausage – Healthy Green Kitchen
Hazelnut Brown Butter Cake – Smitten Kitchen
Homemade Pasta Noodles – Big Girls Small Kitchen
No Cook Fudge – Cookie + Kate
Homemade Mayonnaise – Umami Girl
Making Butter – We Whisk Away
Coleslaw – Vanilla Clouds and Lemon Drops
Perfect Pie Dough – Little B Cooks
Homemade Pesto – Sam Tan's Kitchen
Creamy Citrus Jalapeño Cilantro Pesto – The Jey of Cooking
Amazing Hard Boiled Egg Oatmeal Cookies – Baking and Boys
Herb Mustard Glazed Salmon – Cooking in Stilettos
Cranberry and Chocolate Chip Scones – Vanderbilt Wife
And finally, if you have a mini food processor, you will want to check out how to use this little work horse by reading 10 Ways to Use Your Mini Food Processor.
Amanda Davis is the entrepreneurial mom of four grown children and four step children. She and her husband, Chef Antoine, love to cook together creating recipes for this blog. Amanda also make kid's crafts and creates decorative items for her home. She is a crafting expert and guru in the kitchen and has appeared online and in print publications many times over the years. She is also a craft book author five times over and product developer as well as the owner of
FunFamilyCrafts.com
. You can find her on social media by using the buttons to the left!
Latest posts by Amanda Davis (see all)