Hummus is the perfect creamy, protein-packed treat to use as a snack dip or to spread onto sandwiches and wraps, like this Mediterranean Veggie Wrap. But did you know it's ultra-simple to make at home, and just takes 5 minutes? Today I'm showing you how to make hummus in 4 tasty flavors.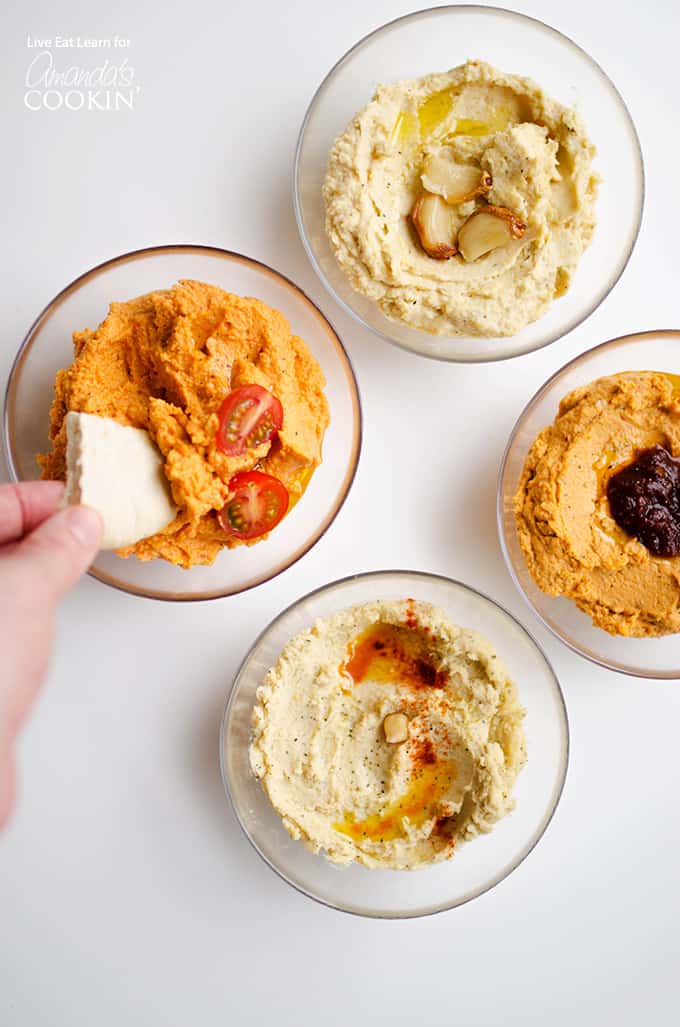 How to Make Hummus
I think we all go through that one phase while growing up where we discover a certain food and proceed to eat only that food for an entire month. For me, that food was hummus, and the time was college.
I mean, hummus is a totally acceptable meal when you're in college. And if I had only known at the time just how easy it is to make hummus at home, and how many flavors you can make with the ingredients you already have in your fridge, I may well have continued eating hummus for every meal all four years!
Today we're making four of many flavors, Traditional, Romesco (based on this awesome sauce), Roasted Garlic, and Chipotle. If you're feeling adventurous, check out my dessert hummus, Cookie Dough Hummus! One of my favorite ways to use hummus is on this Roasted Butternut Chickpea Hummus Wrap.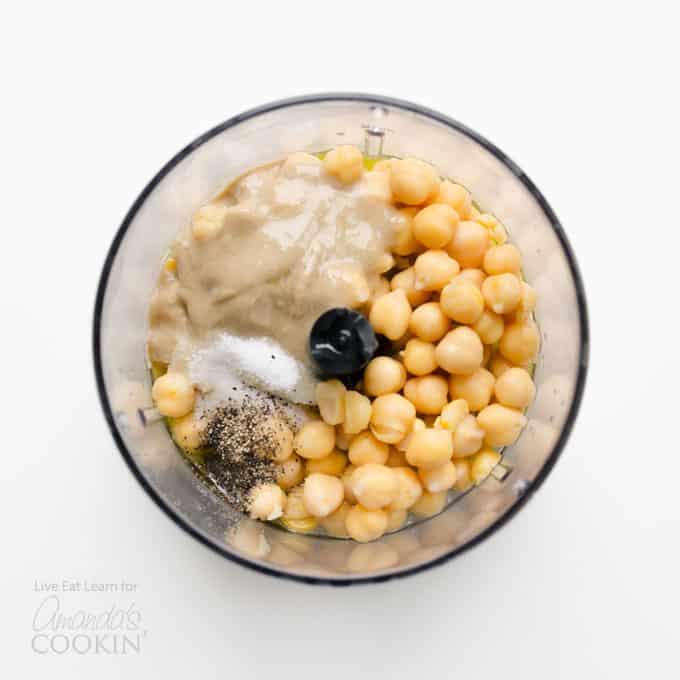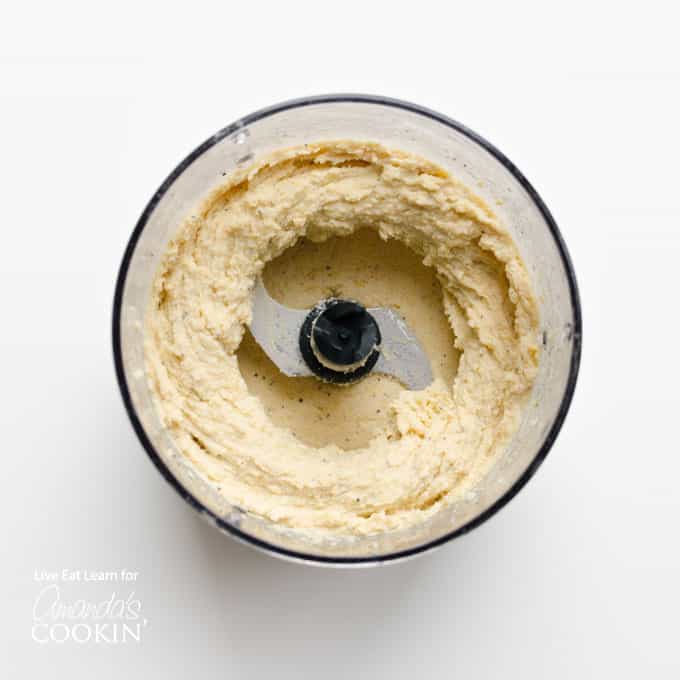 To make hummus you'll need:
1 can chickpeas
3 Tbsp extra virgin olive oil
3 Tbsp tahini
2 Tbsp lemon juice
1 clove garlic (except for roasted garlic flavor)
½ tsp salt
¼ tsp pepper
Romesco: 1 or 2 roasted red peppers, ½ cup chopped Roma tomatoes, ½ tsp smoked paprika
Roasted Garlic: ½ head roasted garlic
Chipotle: 1 or 2 chipotle peppers in adobo sauce
Kitchen tools you may find useful: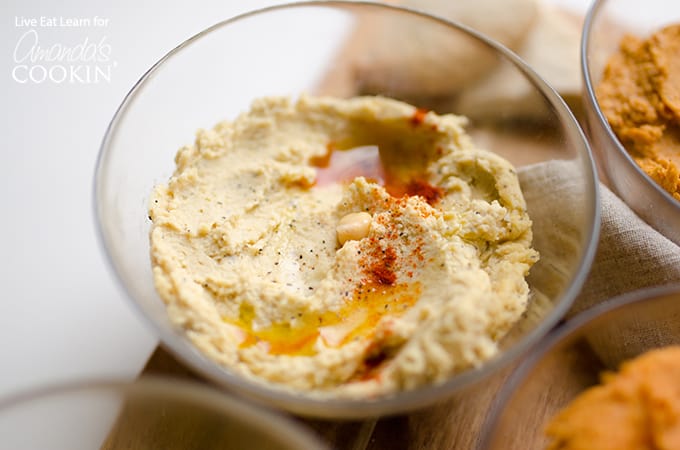 Choose a flavor you would like to make. We've included the base/regular flavor, plus three additional flavors you'll love. The Romesco flavor uses roasted red peppers, chopped roma tomatoes and smoked paprika. If roasted garlic is your thing it's as easy as adding in a head of roasted garlic. For those that love some kick to their hummus, our chipotle flavor uses chipotle peppers in adobo sauce!
Place all of the base ingredients into the food processor. For flavored hummus, add the flavor makers as well.
Blitz until smooth and creamy. Here's a hint. If you want really smooth hummus, you can remove the skins from each chickpea before adding them to the food processor.
Let it rest. For best texture, let cool in the fridge for an hour before eating.
It's so easy I can literally tell you how to make hummus in one sentence. You ready? Throw it all in a food processor and blitz until smooth. It's that easy, y'all!
We have lots of dips and spread recipes here on Amanda's Cookin' be sure to check out some of our favorites below!