My family loves KFC Coleslaw, so much that they refused to eat any other coleslaw recipe I suggest. That got me thinking, maybe I should try making a copycat recipe for KFC coleslaw myself? I've tried quite a few different types of coleslaw in my day, but this recipe turned out perfectly! It's a great dish to bring to a family get-together or a pot-luck. This infamous slaw recipe is one you'll make more than just once!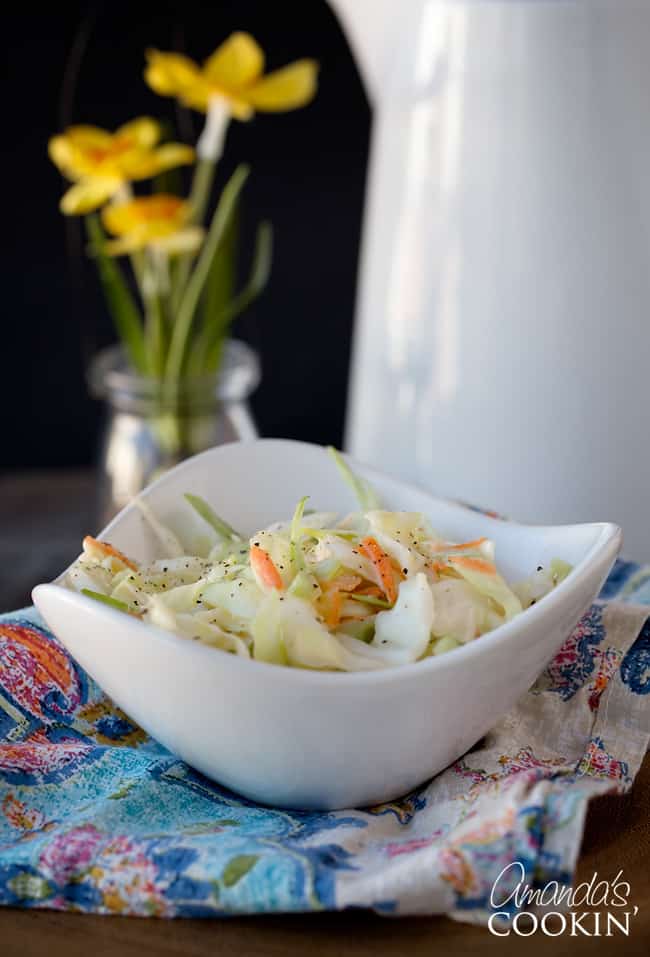 KFC Coleslaw
This delicious KFC coleslaw recipe was found on my friend Debbie's blog, mocha me. I immediately saved it and printed it out. It wasn't until a couple months later that I finally tried it. The results, at first taste, were pretty close to KFC's, but there seemed to be an overwhelming fresh cabbage flavor right after making it. However, after this sat in the refrigerator for several hours, the cabbage had time to soak up the flavor of the dressing, and that did it! Just like KFC!
RELATED: Looking for another delicious side dish? Try this Hidden Spinach Guacamole. Packed with a whole serving of vegetables, this guacamole is sure to please your guests!
There are affiliate links in this post. That means if you buy something from that link, I will earn a small commission, but it won't cost you anything additional.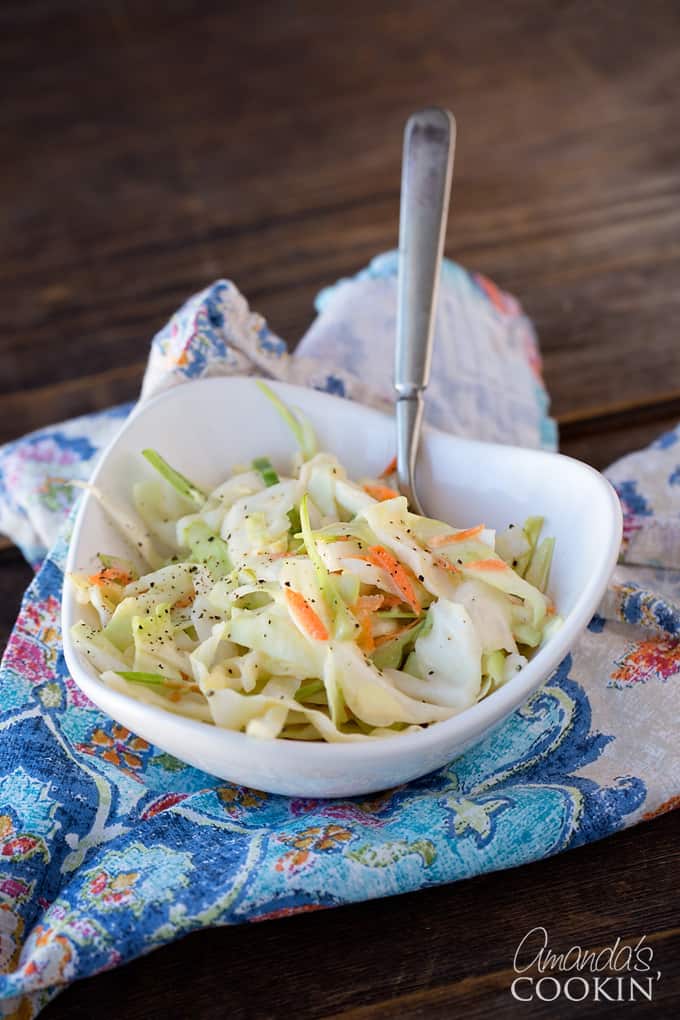 FIND THE PRINTABLE VERSION OF THIS RECIPE BELOW
Ingredients you'll need
For the dressing
1/2 cup mayonnaise
1/3 cup granulated sugar
1/4 cup milk
1/4 cup buttermilk
2 1/2 tablespoons lemon juice
1 1/2 tablespoons white vinegar
1/2 teaspoon salt
1/8 teaspoon pepper
For the slaw
1 head of cabbage
1 medium carrot (about 1/4 cup)
2 tablespoons minced onion
Helpful Kitchen Tools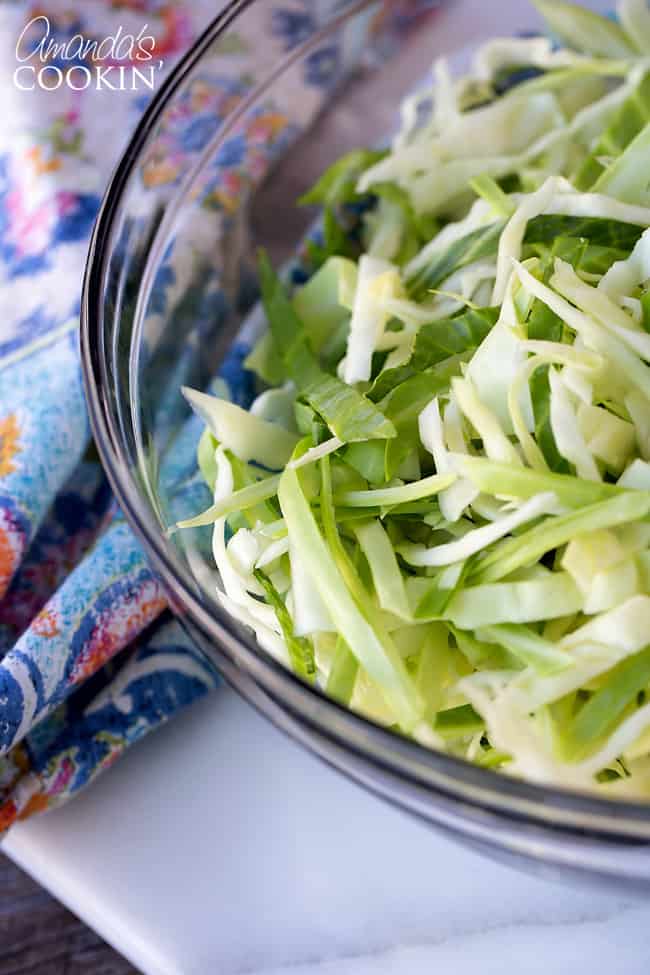 Chop cabbage into chunks and run through your food processor, or chop finely. It's up to you to decide the size you'd like your cabbage to be.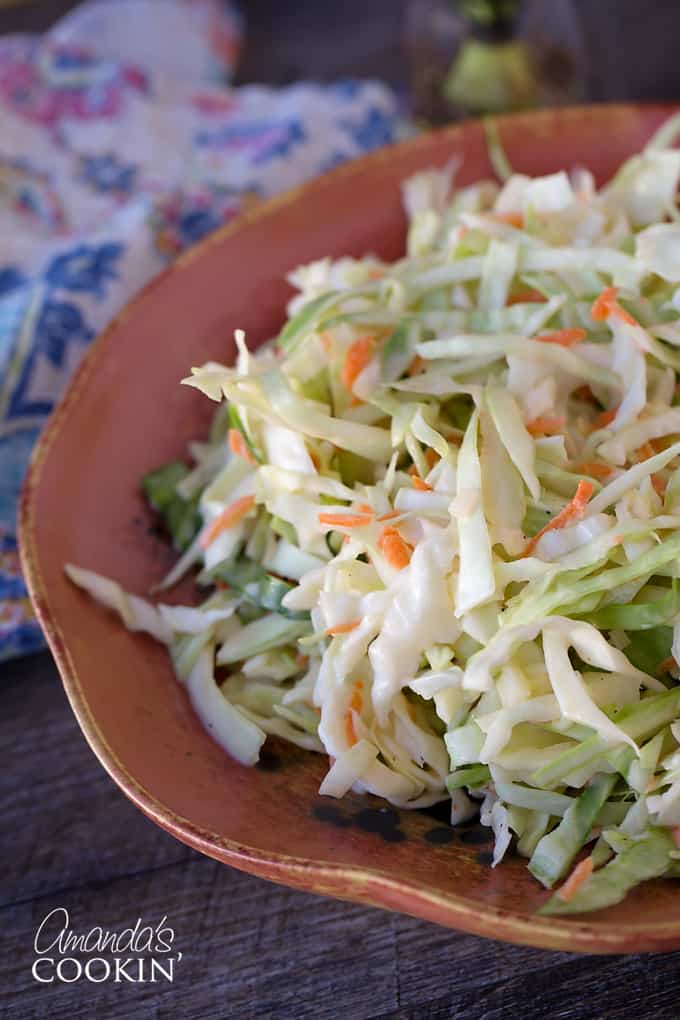 Combine all of the dressing ingredients in a large bowl, whisk well. Combine cabbage, carrots, and onion and toss well. Pour dressing over the slaw and turn to coat well. Cover and refrigerate for at least 4 hours before serving to allow the cabbage to soak up the marinade. Overnight is best.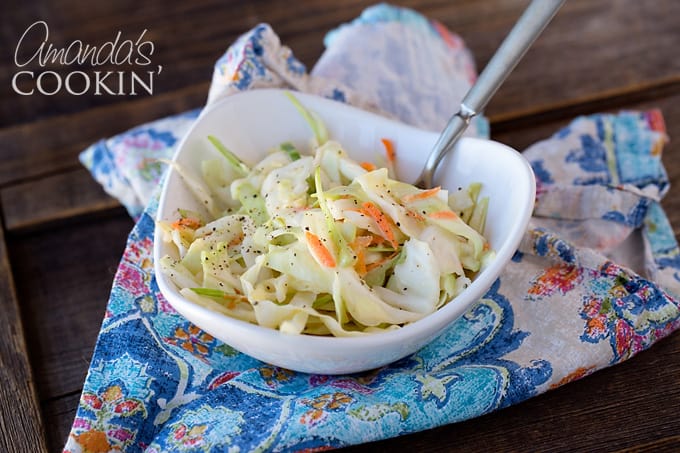 Thanks Debbie for turning me on to this great KFC Coleslaw recipe! This will definitely be on my 4th of July menu. If you're looking for more food processor recipes try these!
Pair this KFC coleslaw recipe with one of these delicious fried chicken recipes!
This post was originally published on this blog on June 27, 2010.