This Pina Colada Smoothie is simple to make and so delicious! No need to wait for your beach getaway to enjoy this tropically refreshing smoothie. Whip this pina colada smoothie up in no time, or unwind and cool off with this Easy Bourbon Slush on a hot summer day!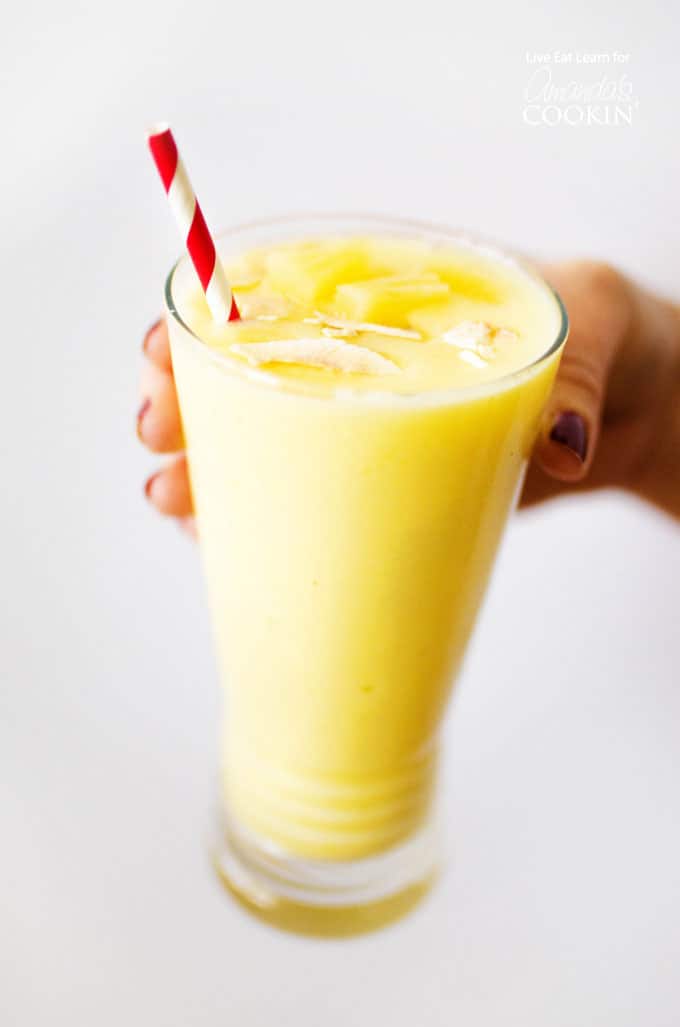 Pina Colada Smoothie
One of the perks of having a sister that lives in Hawaii are the ample amount of pina coladas on hand when I go to visit. Pina coladas with lunch, with dinner, as an afternoon beach snack…pina coladas for days! But you know when it's not really socially acceptable to be drinking pina coladas? For breakfast. But today, we're changing that. You all know how I love smoothies, right? Naturally, a Pina Colada Smoothie was in order eventually, and this one tops them all. Tropical and creamy and sweet, without a bunch of effort.
This pina colada smoothie is so SO easy. You'd think to make a pina colada smoothie without the rum you would need a bunch of ingredients to get it just right. Nope! Just fresh or canned pineapple, coconut milk, and a banana for added creamy sweetness. Blend it up until smooth, top with shaved or shredded coconut, and serve!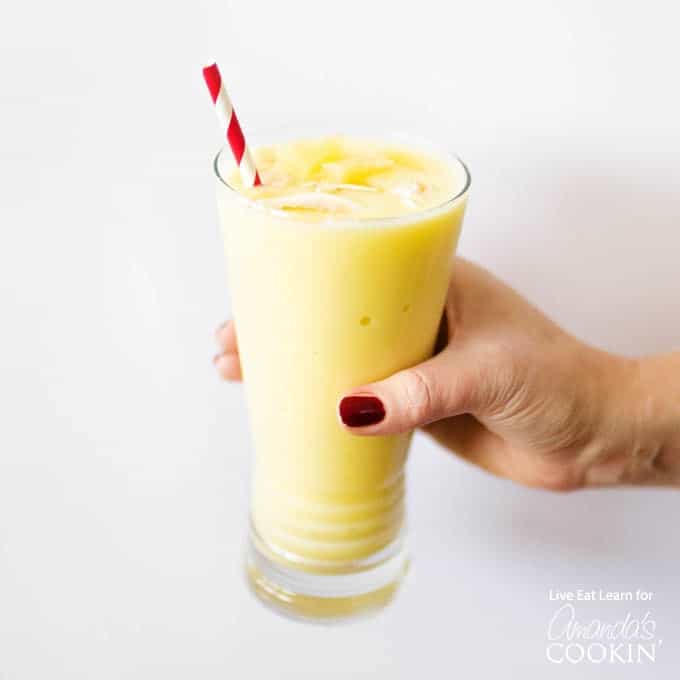 To make this Pina Colada Smoothie you'll need:
2 cups pineapple
1 banana, chopped and frozen
2 cups coconut milk (from a carton)
Shredded or shaved coconut
Kitchen tools you may find useful: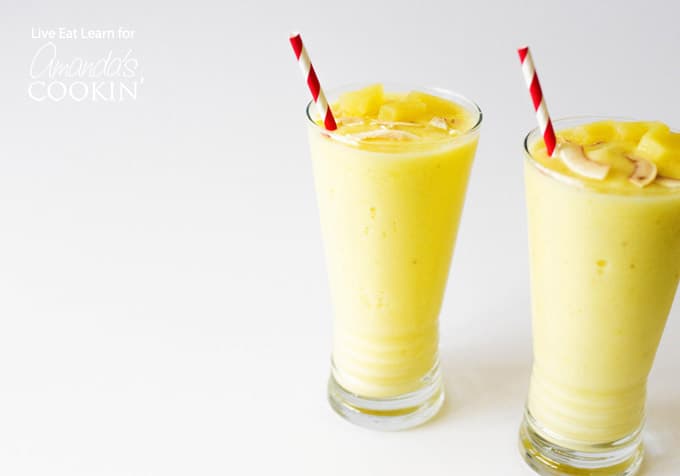 Check out this Pina Colada Recipe for a classic drink bursting with fresh, summer flavors! You'll also love this Blue Mermaid Cocktail that's as blue as the ocean, and as tasty as you could imagine!
Planning or attending a get together this summer?
Try out this famous Pineapple Dream Dessert that's perfect for summer BBQ's or potlucks, or bring along this Easy Pineapple Salsa for your guests to enjoy!