Almost a year ago in December of 2016 I asked my Facebook followers for a banana bread recipe. I received many different suggestions but the one I ended up making was a sour cream banana bread. I actually made it three times to get it just right as the recipe as written was using smaller than standard pans and the oven temperature was too low. However after much trial and error this sour cream banana bread is my new favorite!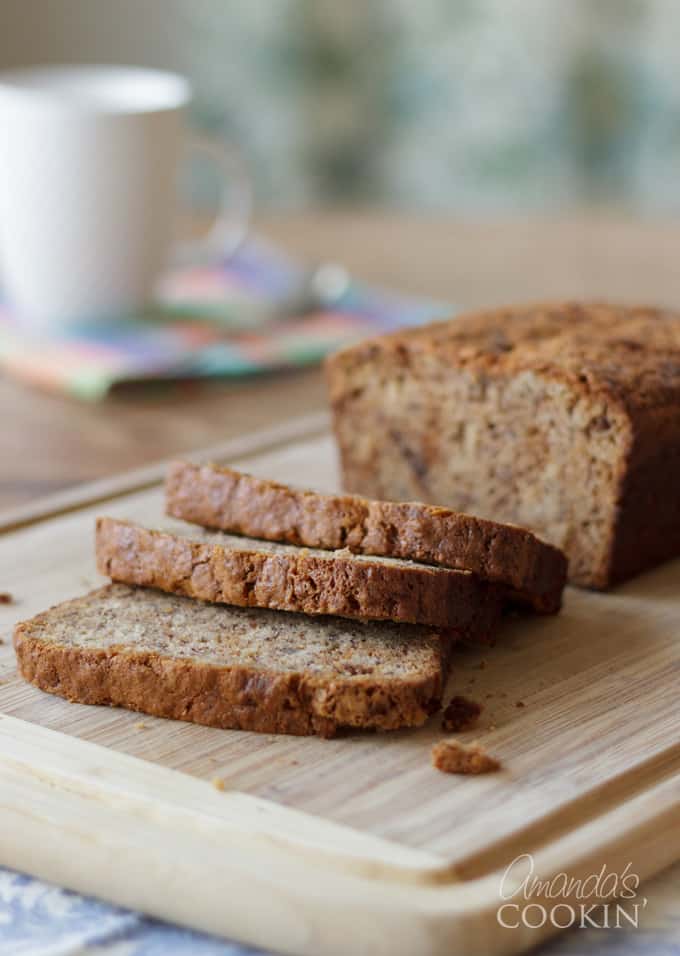 Sour Cream Banana Bread
I wasn't kidding when I said I made this three times. Baking is a science for sure, and depending on where you live and how your oven behaves, results can vary from baker to baker. That's what I found with this banana bread recipe.
Helen, the reader who originally gave it to me said "I have been baking and cooking for over 45 years and have made many good banana bread recipes. This one that I found this year is the best one ever. Raved by all the ladies who ate this at a coffee get together!"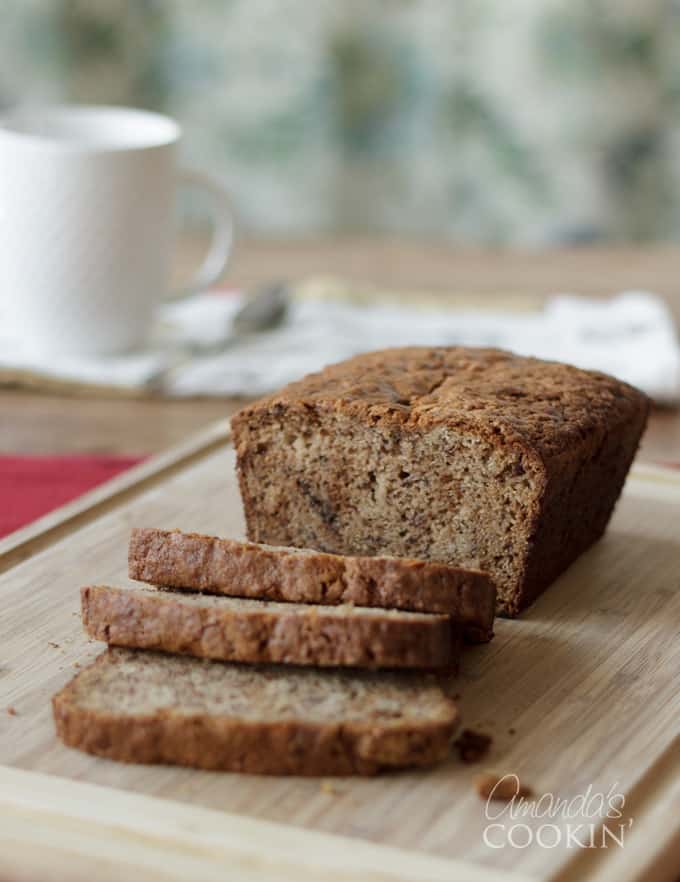 I have to agree that this is the best banana bread I've ever made, which is why I was so diligent about getting it right. With the oven at 300F I baked the breads for an hour and 45 minutes and they still weren't done. I assume it was because of the pan size she recommended, which was 7×3, a size I simply don't have. Standard pan sizes are 8×4 and 9×5. There's a big difference between these three sizes (lots of great info in this article).
7×3 loaf pan = 3 cups
8×4 loaf pan = 4 cups
9×5 loaf pan = 8 cups
So when you print the recipe below, be sure to use the pan size that I have specified.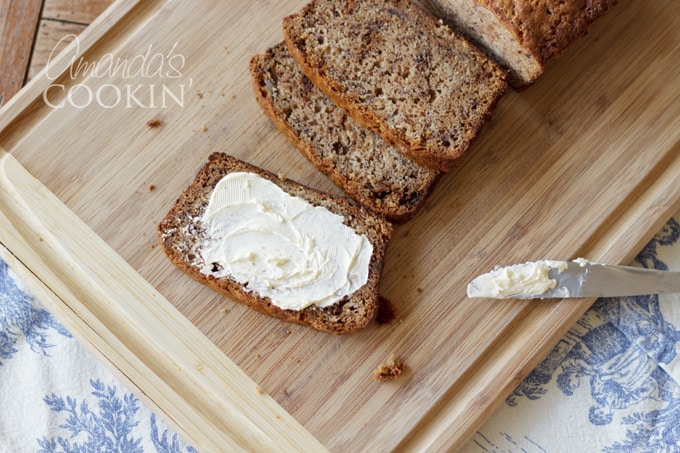 Here's what you need for this banana bread:
1/4 cup white sugar
1 teaspoon ground cinnamon
3/4 cup butter
3 cups white sugar
3 eggs
6 very ripe bananas, mashed
1 (16 ounce) container sour cream
2 teaspoons vanilla extract
2 teaspoons ground cinnamon
1/2 teaspoon salt
3 teaspoons baking soda
4 1/2 cups all-purpose flour
1 cup chopped walnuts (optional)
Kitchen tools you need:
I used my KitchenAid mixer to mix the wet ingredients then switched to mixing by hand when adding the dry ingredients. Quick breads should not be over-mixed as it can make the final product tough. It's always best to add the dry ingredients by hand.
Banana bread has always been a family favorite. it's great all year but seems especially comforting during the cool weather days of autumn! I hope you get a chance to try it. Enjoy!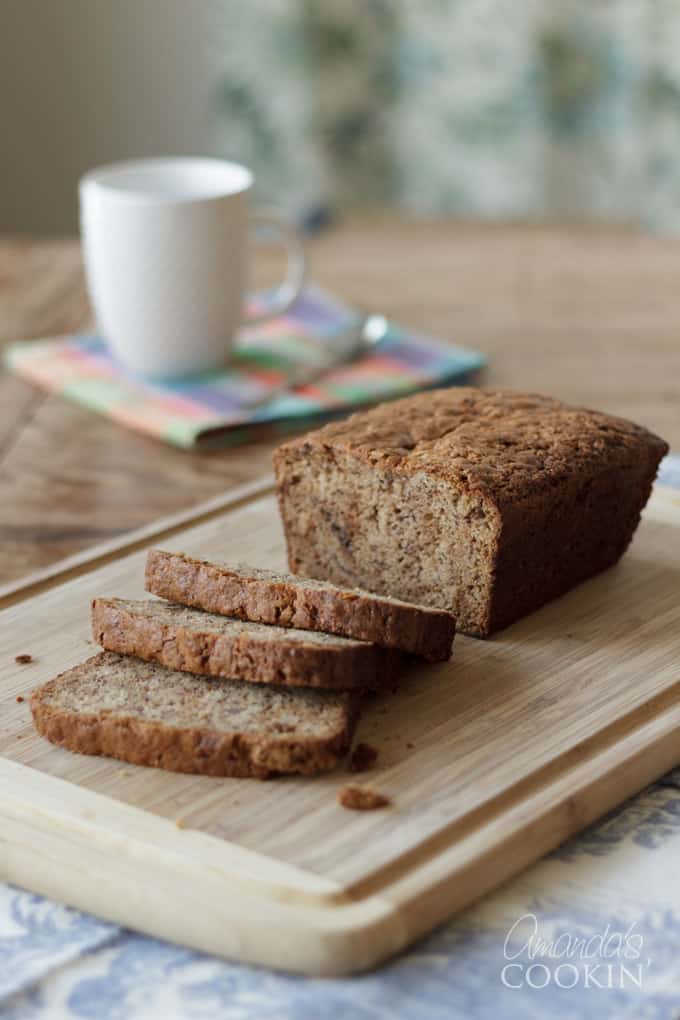 More banana recipes
If you love banana baked goods like I do, you'll want to try my very popular banana cake with cream cheese frosting. If you're in a hurry, this short cut banana cake uses a cake mix for quick preparation. Another really popular banana recipe is this banana pudding poke cake, so good!