If you love coffee cake, you'll love these cinnamon streusel muffins! Soft vanilla muffins topped with brown sugar crumbles. Perfect for a weekend brunch or breakfast on the go!
Cinnamon Streusel Muffins
These muffins take me back to my childhood. My three siblings and I were home schooled, which means our schedule was at our disposal. Some days we would have a huge brunch for no special reason. Call it home economics class.
I remember mornings with papas con huevos (potato and egg tacos), frothy orange creamsicle shakes, sizzling bacon and slices of toasted English muffin bread with homemade jam. Quite the mix! There were always baked goods in our house and coffee cake was a favorite. The only way to improve upon coffee cake is when it's in a cute, individual portion like these cinnamon streusel muffins.
These muffins are soft and tender with a great vanilla flavor. But the highlight is the cinnamon and brown sugar crumble topping. It's good enough to eat by itself! Sweet and buttery, this topping tastes just like the kind you get at bakeries and coffee shops.
There are affiliate links in this post. That means if you buy something from that link, I will earn a small commission, but it won't cost you anything additional.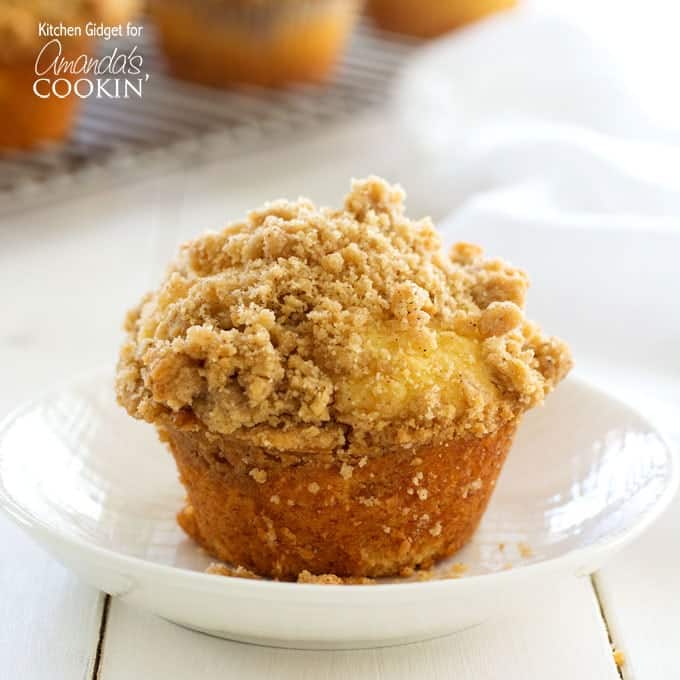 Ingredients You Will Need:
For the topping:
1 1/2 cups all-purpose flour
3/4 cup packed brown sugar
1 teaspoon cinnamon
1/8 teaspoon salt
1/2 cup cold unsalted butter
For the muffins:
2 cups all-purpose flour
2 teaspoons baking powder
1/2 teaspoon salt
1/2 cup unsalted butter, softened
1 cup sugar
2 eggs
1/2 cup milk
2 teaspoons vanilla
Kitchen tools you may find helpful:
Muffin pan
Hand mixer
Mixing bowls
Pastry cutter
SCROLL DOWN FOR THE PRINTABLE VERSION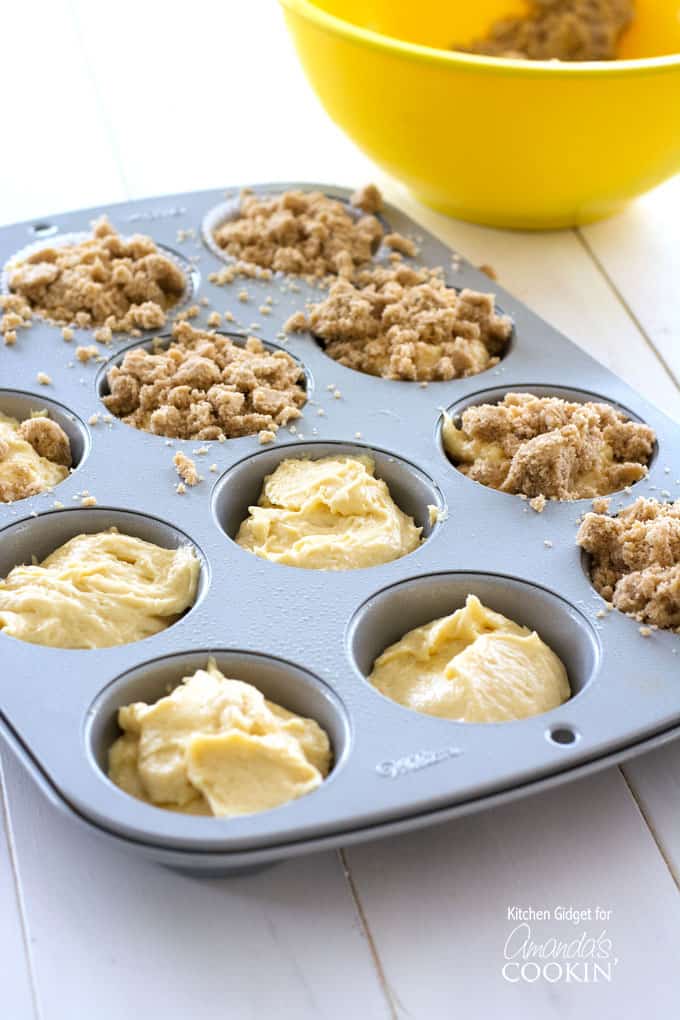 These cinnamon streusel muffins are much like a cupcake in that they start off with a creamed butter and sugar base. When adding the dry ingredients, do not over mix. This is will help ensure your muffins are tender. When making the streusel, I like to use my hands to incorporate the butter. The mixture will hold together in clump when squeezed if properly mixed.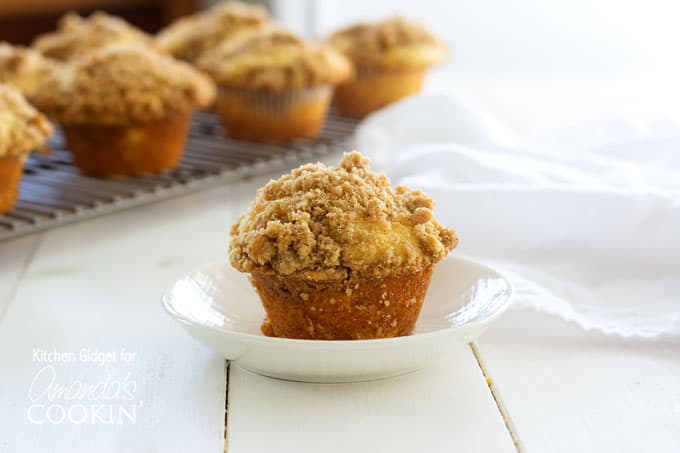 One of my favorite things to do when baking muffins is to make extra and freeze them for later consumption. I individually wrap them in plastic wrap and place them in a freezer bag. Then on mornings when I'm in a rush, I can grab a muffin on the go and it's thawed by time I get to work. Sometimes I warm it in the microwave for ten seconds and it tastes fresh baked. Alongside a hot cup of coffee, it is five minutes of peace before a busy day begins.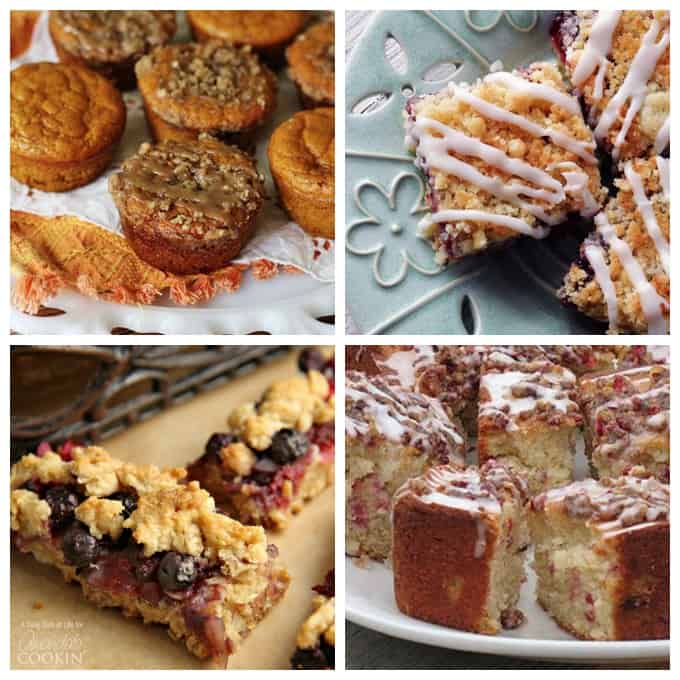 More streusel recipes you might like:
If you're a fan of that delicious crumbly topping called streusel like I am, here are some more recipe ideas you will probably enjoy!