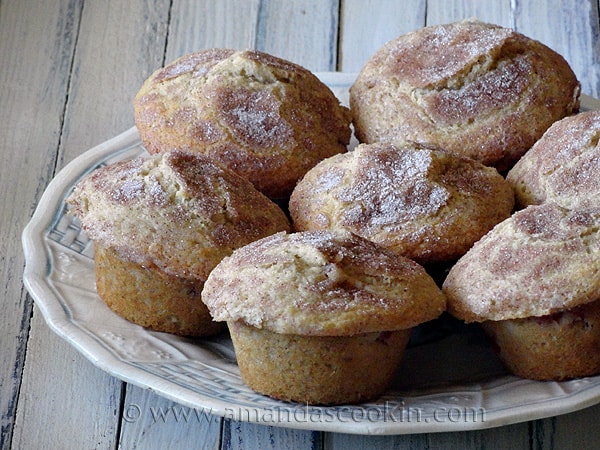 Muffins are one of my favorite grab and go type breakfasts. We have four teenagers in this house, so muffins are a big hit and are easy for them to take on the way to school in the morning. I have had plum cake, but never plum muffins, so when I found this cinnamon sugar crusted treat I knew it would be delicious.

I love hitting Sam's Club for their fresh fruit. They have some beautiful fresh produce, better than any grocery store around here. They sell sugar pears, which are little tiny pears. In the warmer months the fruit is a little bigger and you can fit 2 in your hand. In the winter the fruit is a bit smaller and you can fit about 4 or 5 in your hand! They are so sweet and delicious and perfect for packing in school lunches!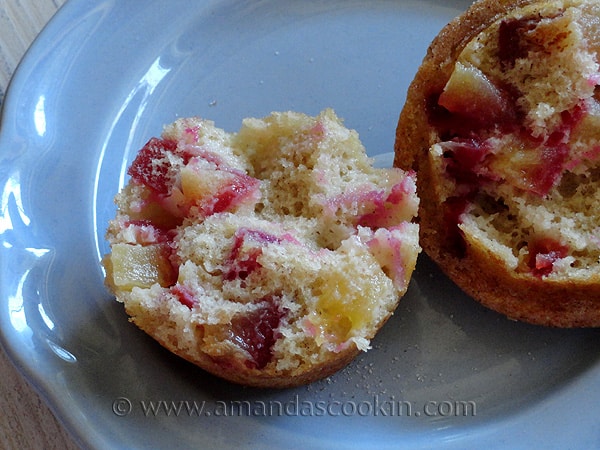 They also have some great looking plums. I had a large package of them and still had quite a few left over when I started recipe surfing.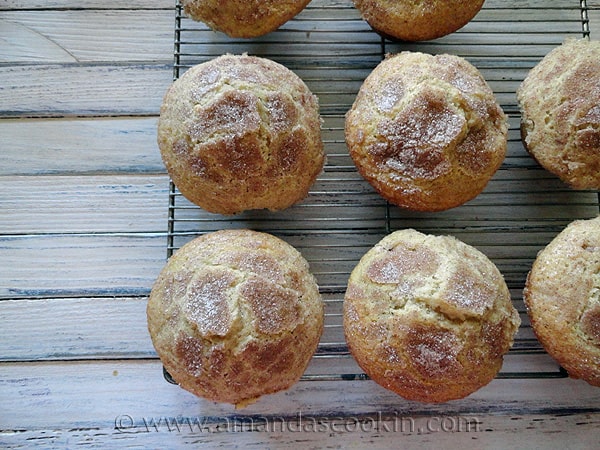 That's when I came across this recipe for Plum Coffee Cake Muffins on my friend Maria's blog, Two Peas and Their Pod. Maria knows about the sugar pears too as her and I visited Sam's Club's headquarters in Arkansas back in September of 2010. So I figured it was actually kismet finding her recipe.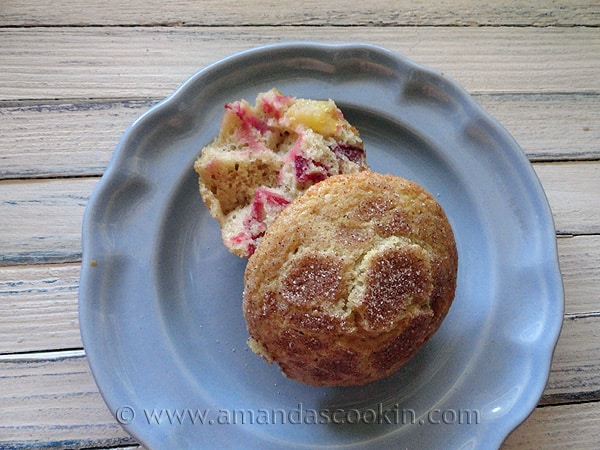 Maria found the recipe in the cookbook [amazon_link id="0307236722″ target="_blank" container="" container_class="" ]Martha Stewart's Baking Handbook[/amazon_link]. I didn't change anything and they were absolutely fabulous. In fact, they were so good that I had to give some away to a friend of mine or I would have eaten them all myself!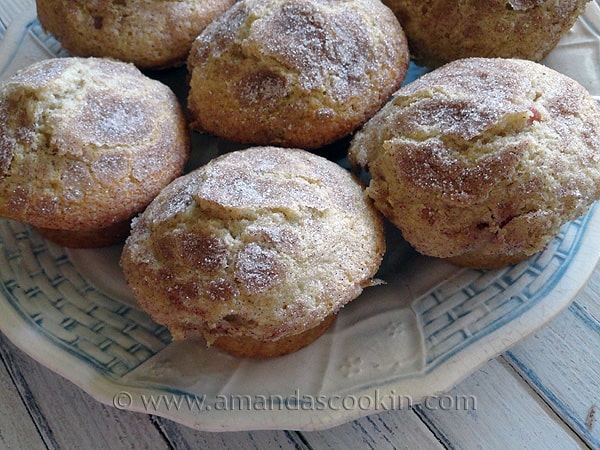 My kids have an aversion to fruit that's baked inside of something. It's a texture thing that I'm sure they'll grow out of. Such a shame to miss out on something so amazing!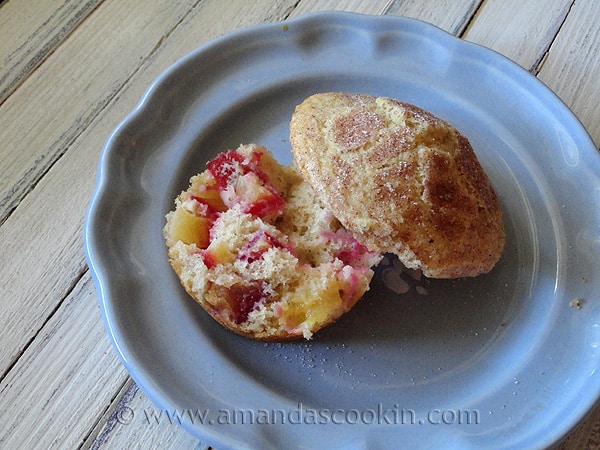 I will definitely be making these again. If you decide try them you will not be disappointed!