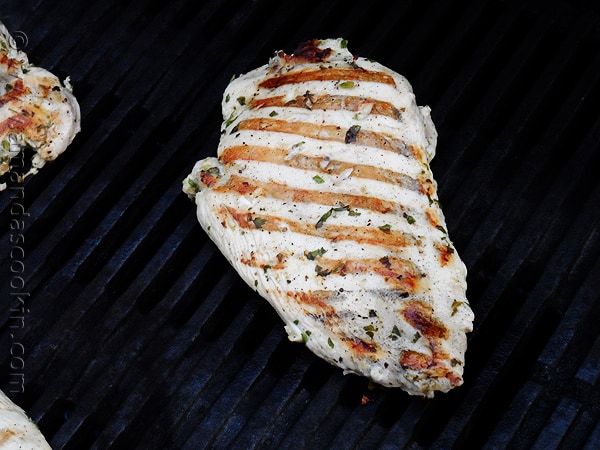 This week the weather is supposed to be gorgeous. It's sunny right now and warming up nicely, so I am looking forward to some good grilling weather! Now that's it time to start cooking outside and getting out of the hot kitchen, I thought I'd share this fresh tasting grilled chicken recipe with you. It's very simple to make, just requires some marinating time earlier in the day.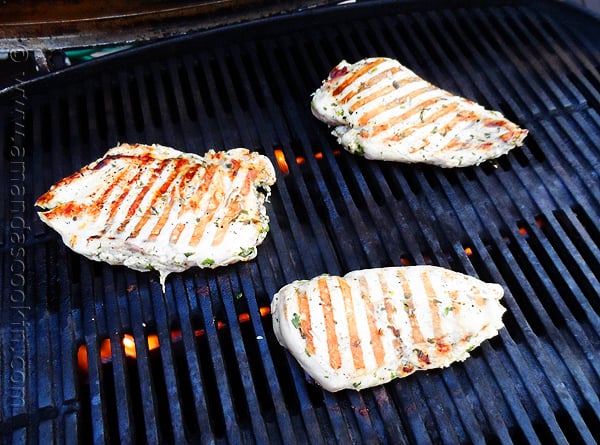 I loved how this chicken tasted, but my husband and oldest son felt there was a bit too much lime flavor to it. So depending on your preferences, you may choose to omit the zest from the recipe as that will certainly up the intensity a bit.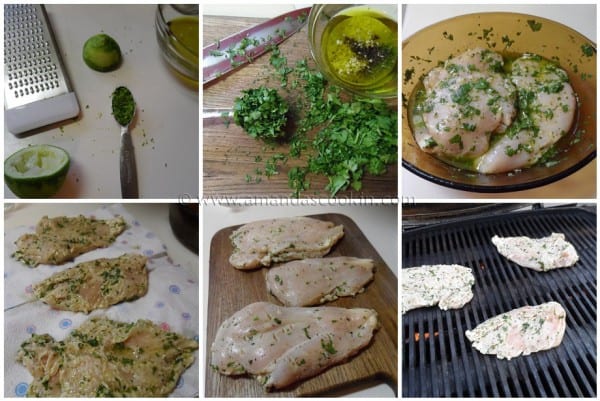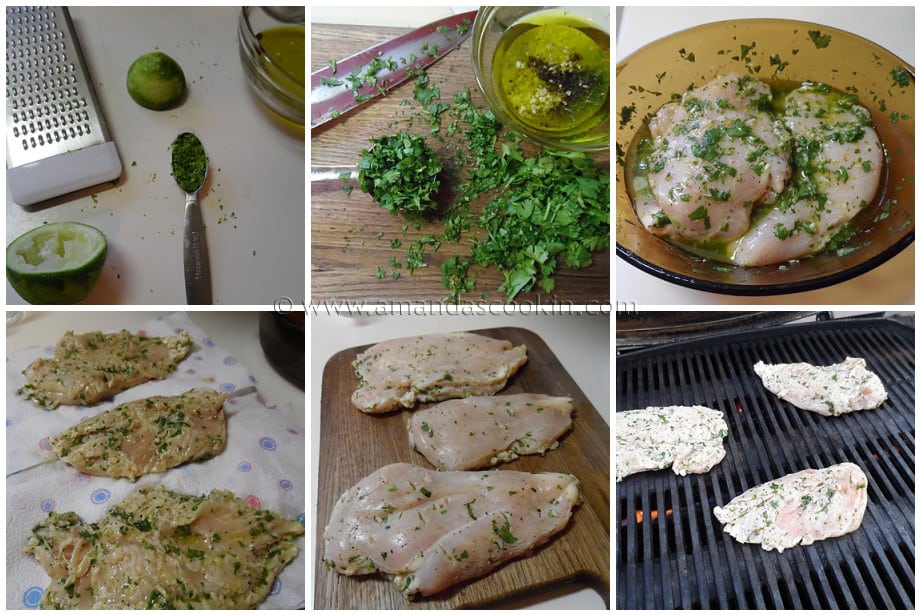 Also, remember to dry off marinated meat before you put it onto the grill. Remove the meat from the marinade, let it drip, then place on paper towels and pat dry. Placing meat with wet marinade on it onto the grill can cause scorching and burning.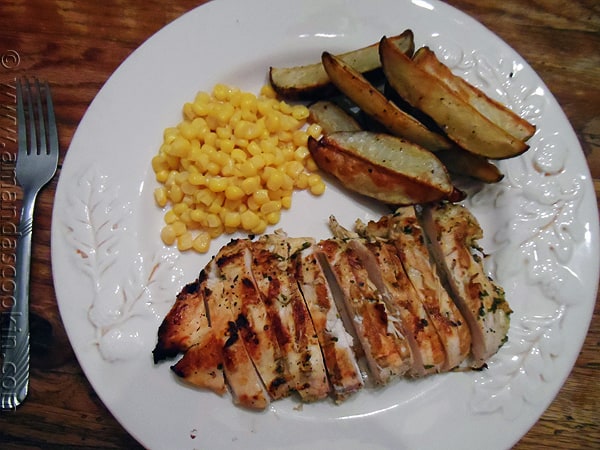 I found the original recipe for this on About.com. However, I adapted mine to boneless meat and varied some of the measurements as well.