This refreshing Grilled Peach Caprese combines aromatic grilled peaches, fresh mozzarella, and basil, topped off with a delicious basil lime sauce. Serve this at your next get together for some major wow-factor, or eat it as a healthy summertime snack!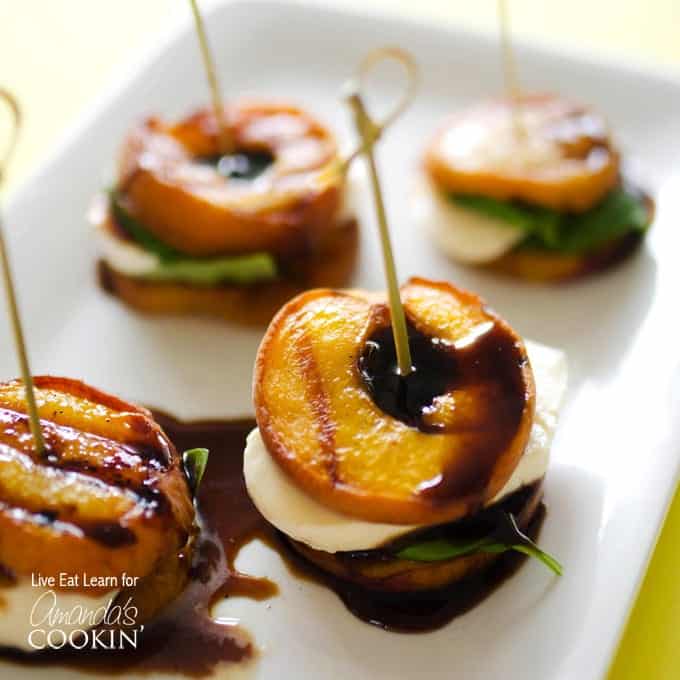 Grilled Peach Caprese
I realized the beauty that is a good caprese salad the first time I traveled to Italy. Sliced mozzarella, fresh tomatoes, and basil, drizzled with good olive oil and sprinkled with coarse sea salt and pepper. Pure heaven, I tell you. But I have a confession. I don't really like tomatoes. And being a food blogger/nutritionist, I really don't like to admit that, but who can we be if not ourselves? So I'm Sarah, I don't like tomatoes, and for that reason, today we're making Grilled Peach Caprese.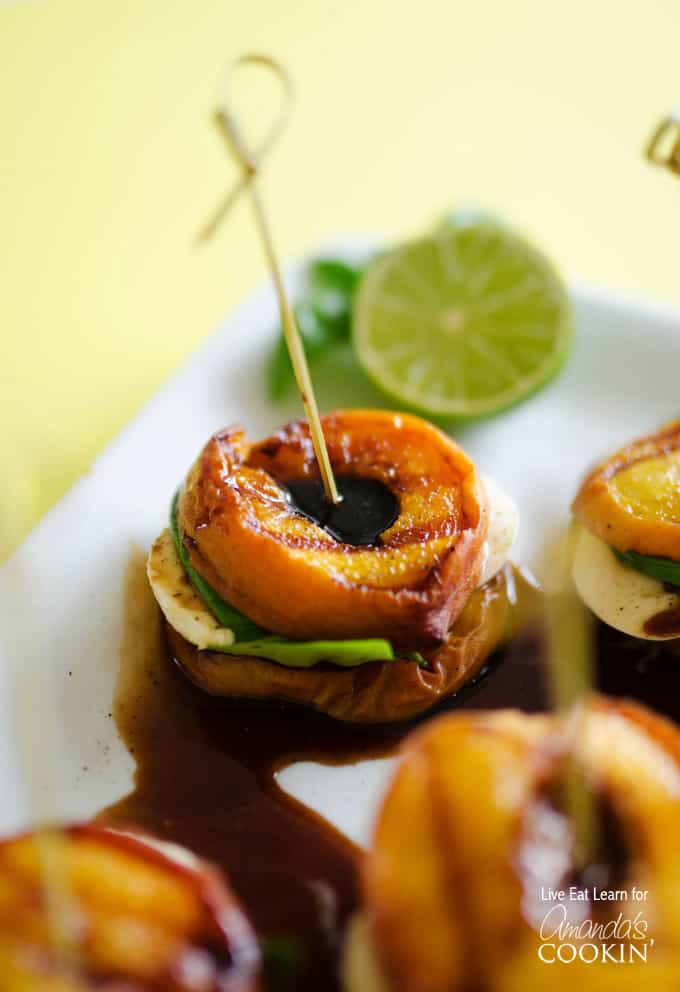 There are affiliate links in this post. That means if you buy something from that link, I will earn a small commission, but it won't cost you anything additional.
You will need:
¼ cup brown sugar
2 Tbsp water
1 tsp balsamic vinegar
¼ cup lime juice
1 cup loosely packed basil, divided
3 ripe peaches
2 Tbsp olive oil
1 large ball (125 g) buffalo mozzarella
Salt and pepper to season
Things you may find useful:
Sauce pan
Liquid measuring cup
Pastry brush
Kitchen knife
Toothpicks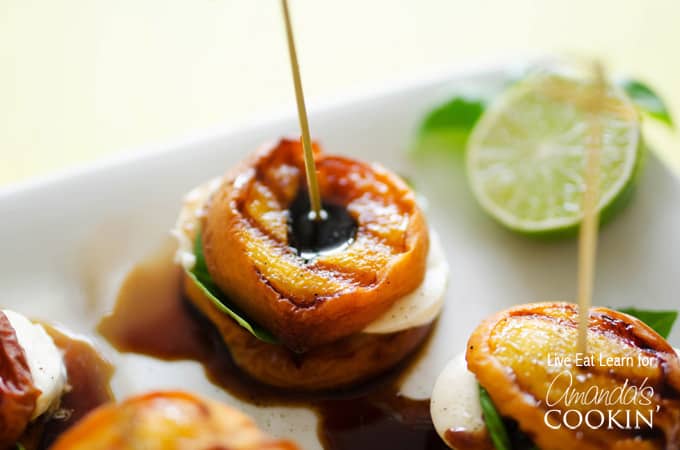 Let's talk about the components of this caprese. We're sticking to a few caprese fundamentals, good mozzarella and basil, but we're swapping the tomatoes for peaches. We'll grill the peaches to slightly char them and bring out some really tasty flavors, and we'll finish with a quick basil and lime sauce. Eat it hot off the grill or eat it cold, stacked into fancy towers or just thrown on a plate. It's summer and anything goes! Let's grill.
SCROLL DOWN FOR THE PRINTABLE VERSION OF THIS RECIPE
MORE APPETIZERS YOU WILL LOVE:
Try these steak nachos and I promise you won't be disappointed!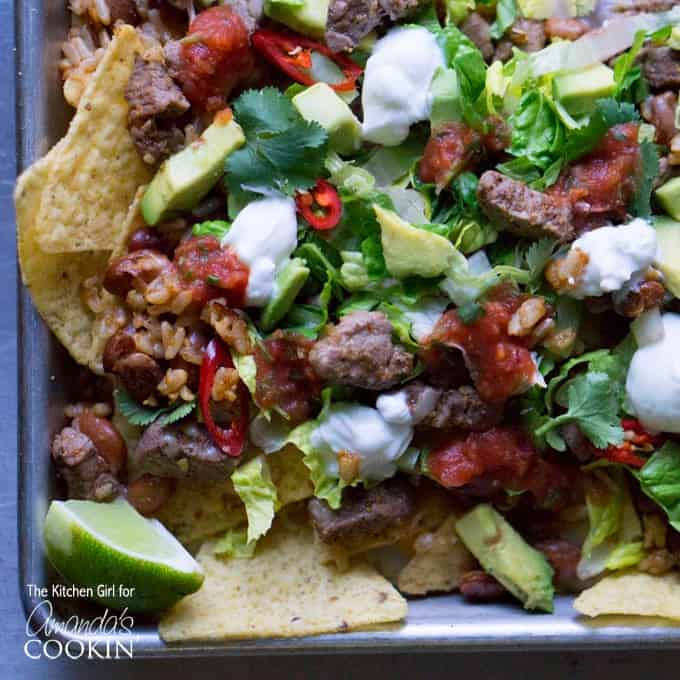 These ham and cheese sliders are delicious and always a crowd pleaser!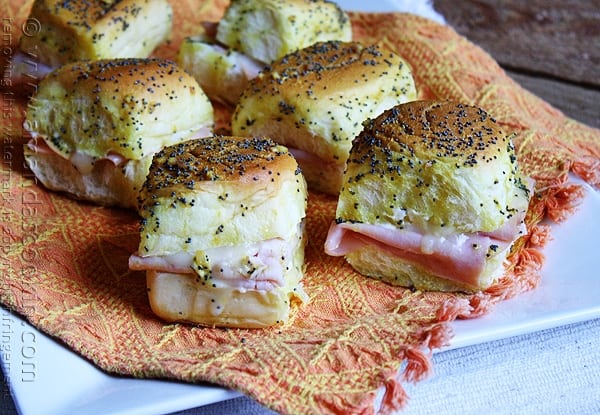 If you love cheese and bread combinations, this mozzarella provolone bruschetta is right up your alley.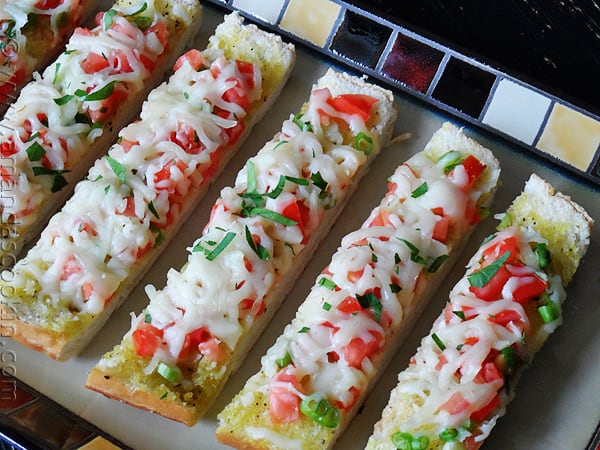 And last but not least, this Greek Salad Sushi is the perfect healthy appetizer (or main course!)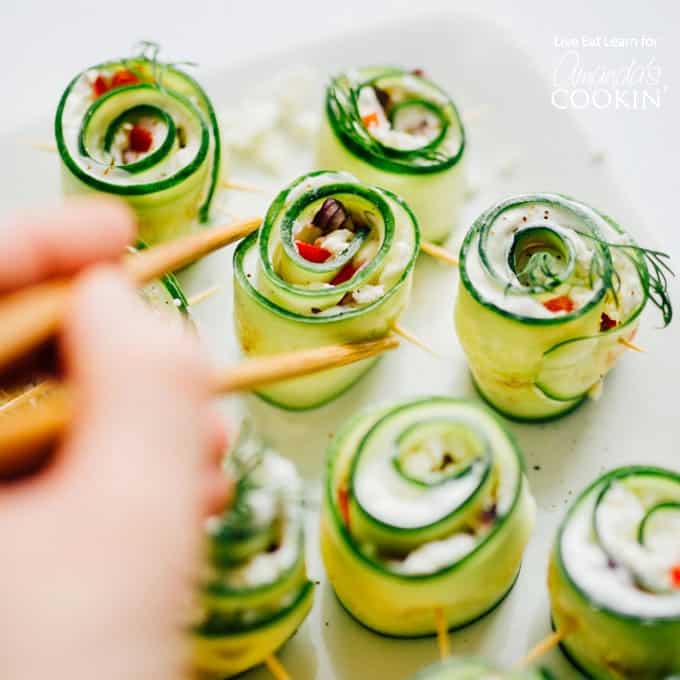 Want even more free recipes? Be sure to subscribe to my newsletter for FREE recipes and craft ideas sent to your inbox every week.