It was purely coincidental that I developed this grilled chicken salad recipe, inspired by the flavors of Florida. I'm a huge chicken fan, especially in salads, so when I happened across a marinade titled Key West Grilled Chicken I knew there was something in the making.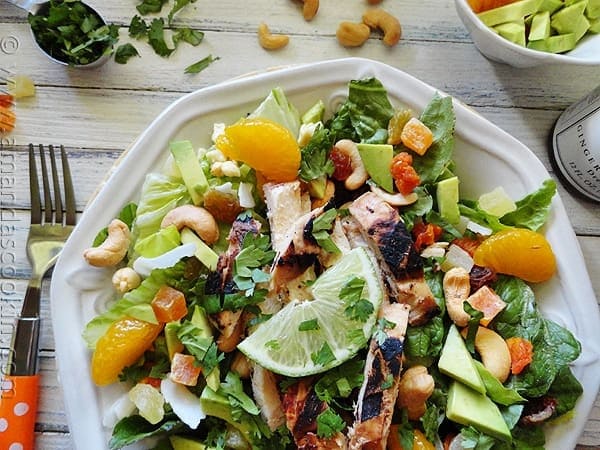 Grilled Chicken Salad Inspired by Key West
There's a perfect balance of sweet and savory, juicy and crunch. An ideal grilled chicken salad I'll definitely make again and again. It would be great topped with some homemade croutons as well!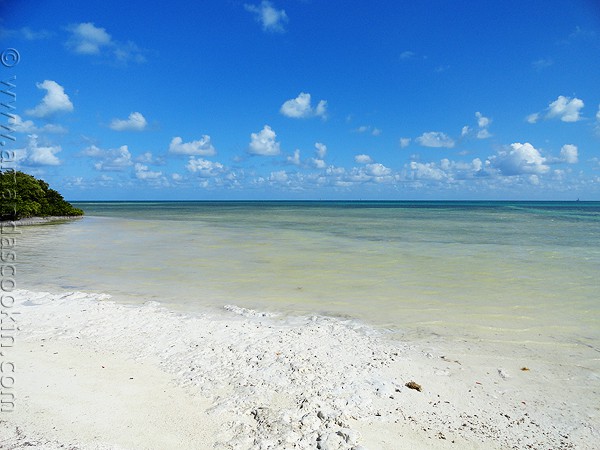 For a long, long time I've wanted to go to Florida, specifically The Keys. When I was in high school everyone went to Florida for spring break, except for me. My parents were divorced and we simply couldn't afford a lavish family vacation like the kids I went to school with. So each year they would all return tan and rested and I vowed that one day I would be able to mark Florida off of my Bucket List.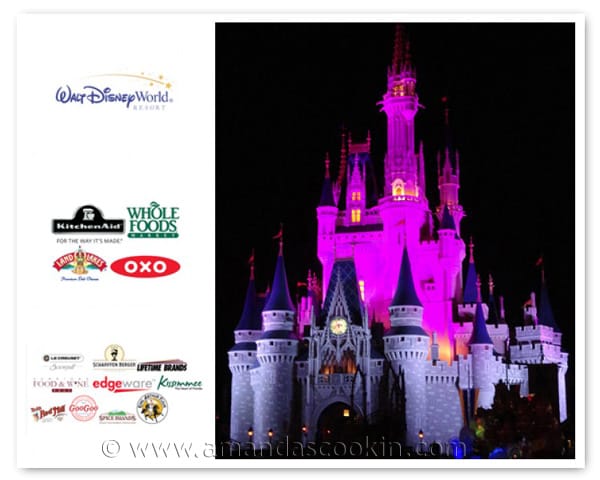 You've probably seen my post about Food Blog Forum, the food blogging conference I attended in March. Thanks to the generosity of Disney World and various other sponsors, I was finally able to make the trip down to Florida for the first time in my life.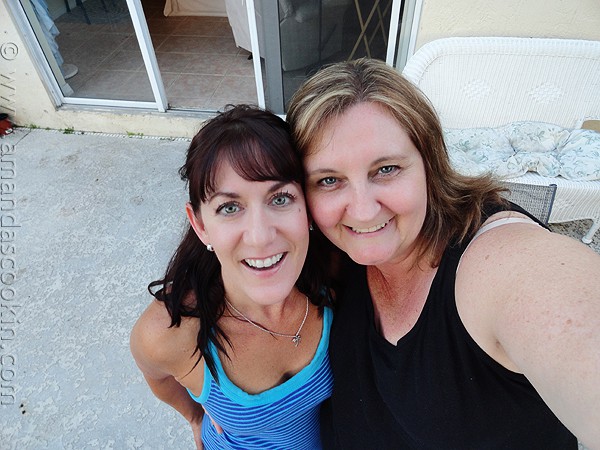 There is someone else I have to thank as well. My dear friend Jodi opened up her home and her heart to my family, all 7 of us! After the conference we hopped in the rental van and drove the 3 1/2 hours to Jodi's where we stayed for 2 more nights. It was amazing being able to meet Jodi finally. I've been working with her online (we work for the same company) for over 4 years and have become great friends. I love her to pieces.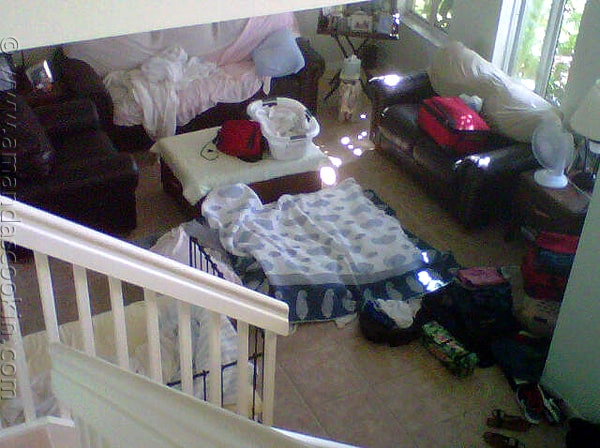 As you can see, my kids completely took over her living room. Because of Jodi's generous hospitality, we had a little extra time before we had to head back to Wisconsin.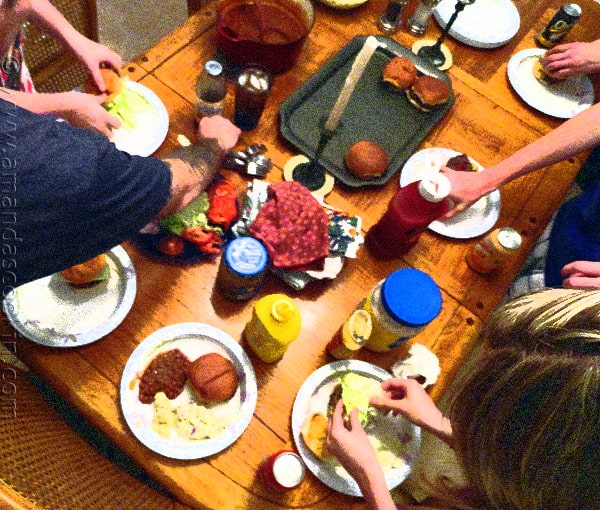 When we first arrived Jodi and her husband Mike fed us all.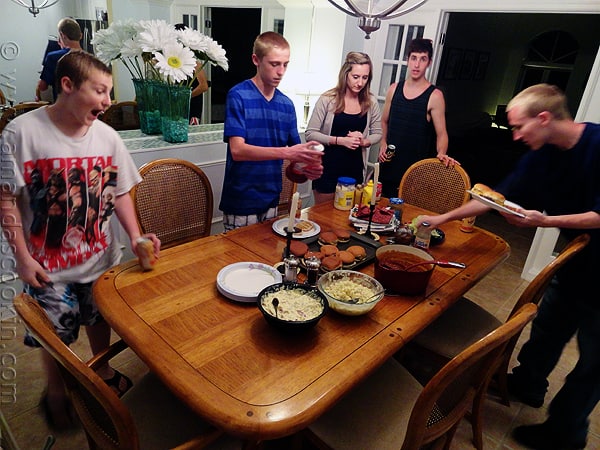 And believe me, that was a feat in itself, there are a lot of us!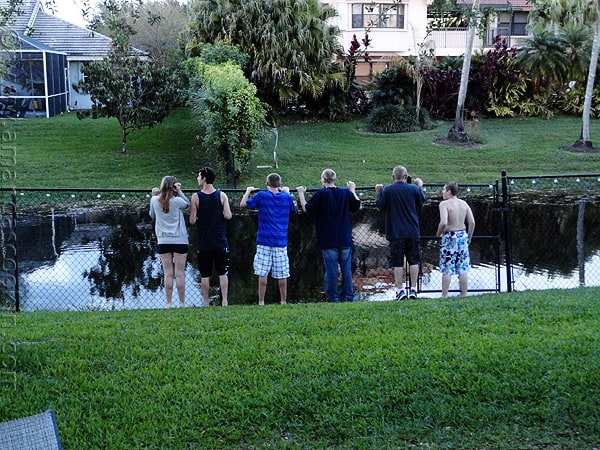 The rest of the evening was spent kicking back in the backyard, checking out the canal that ran through the back, and just enjoying time with good friends.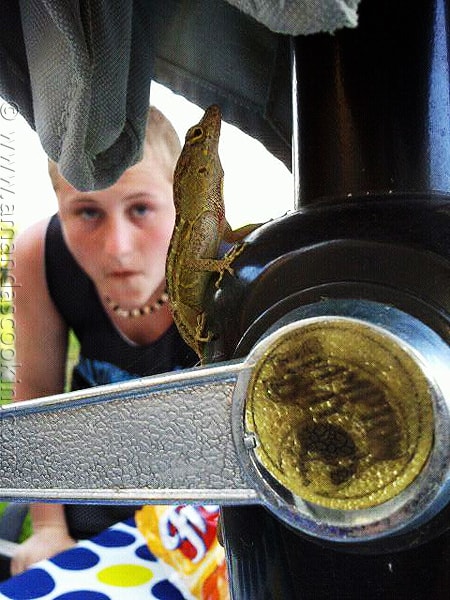 We even had a lizard stop in for a visit!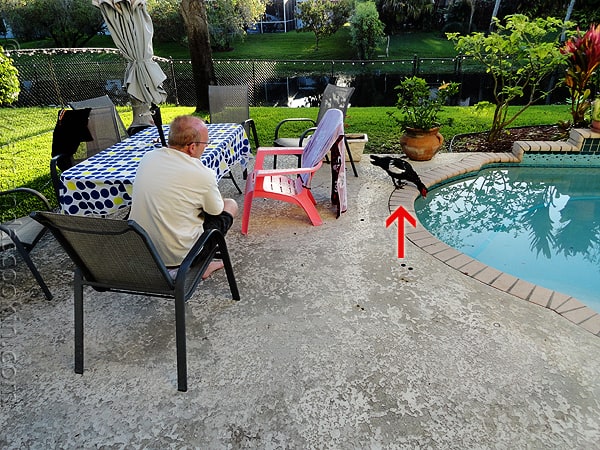 Did I mention that Jodi has Muscovy Ducks? It's really an amazing tale. In fact the name of her blog is My Muscovy Ducks Tale. Her blog tells all about how the humane society said the best thing to do with abandoned eggs is put them in the freezer as they wouldn't survive without their mother. Jodi proved them wrong! It's a great story with happy endings. :)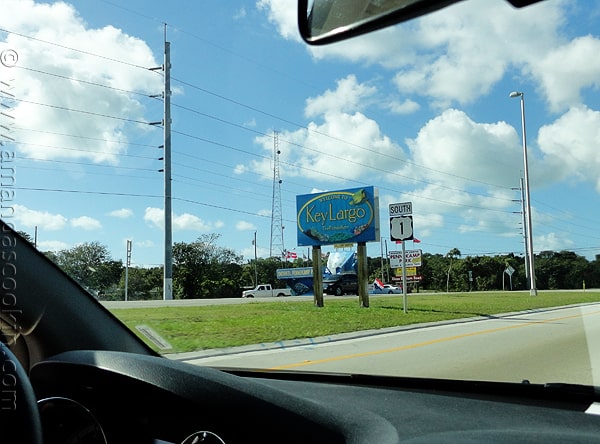 Thanks to Jodi opening up her home to us, we were close enough to be able to visit Key Largo, only a little over an hour's drive away. Had it not been for her, our trip would have ended in Orlando and we would have missed more of Florida's beauty.
Our first stop in Key largo was to ride the glass bottomed boat. The video is noisy from the wind, and a little shaky from the bumps on the water, but what a beautiful day!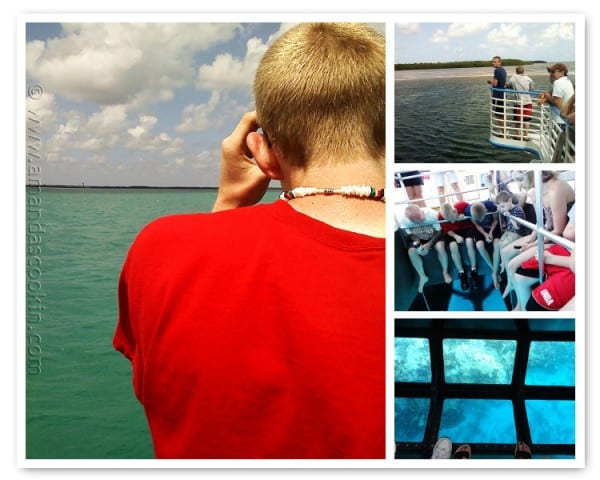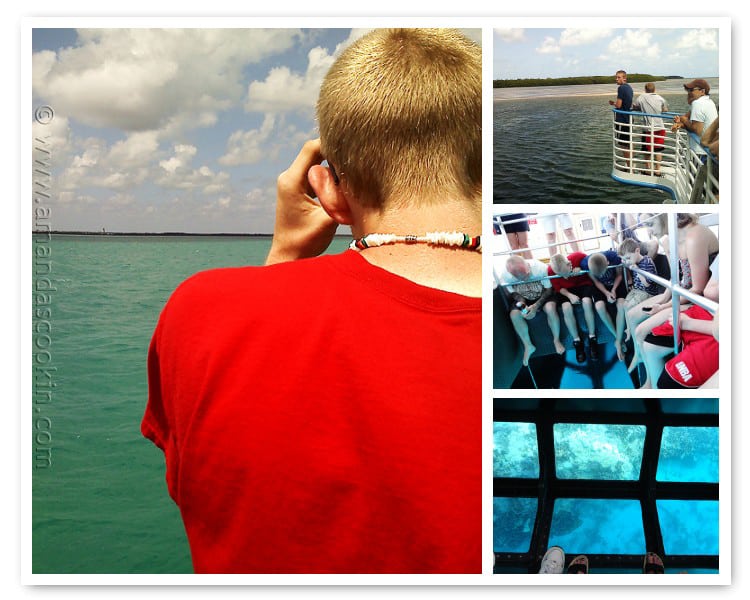 Seeing the fish and coral reef through the bottom of the boat was fabulous, and being able to just enjoy the ocean was outstanding.
We were going to snorkel but the winds were really whipping around, so we decided to just take a drive and see what we could find. Unfortunately there just wasn't enough time to drive all the way down The Keys, so we'll save that trip for another time. We didn't happen across a small parking lot that held about 6 cars. It was called "Annie's Beach".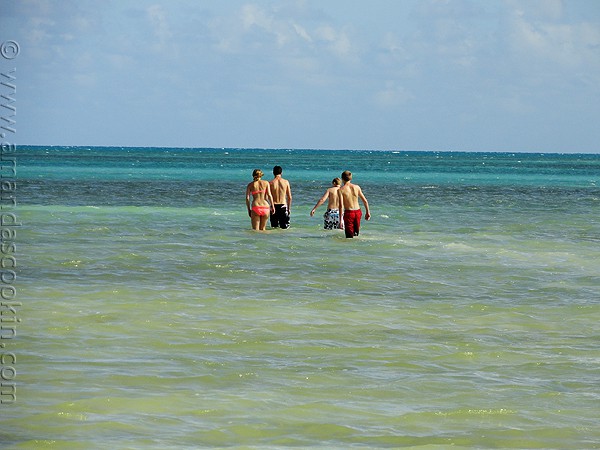 If you've ever driven down to Key Largo toward The Keys you know that basically it's ocean on both sides and a bit of land and that's about it. So if you happen upon an empty parking space, it's best you grab it!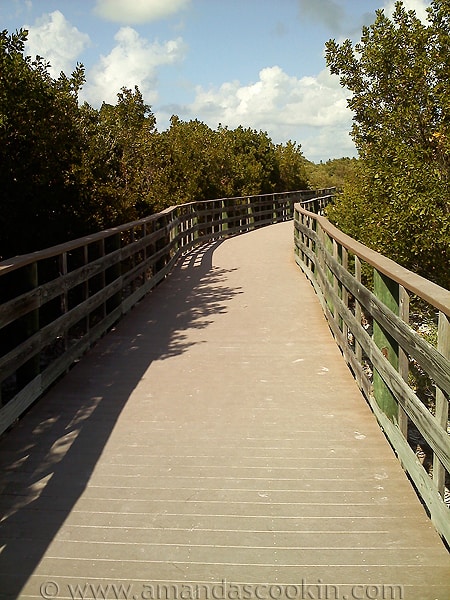 Here there was a wooden bridge walking path that went for who knows how far.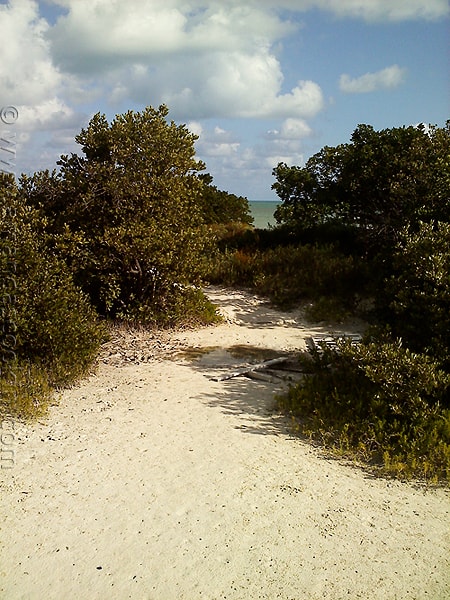 Along the path were entrances to the water, like this one.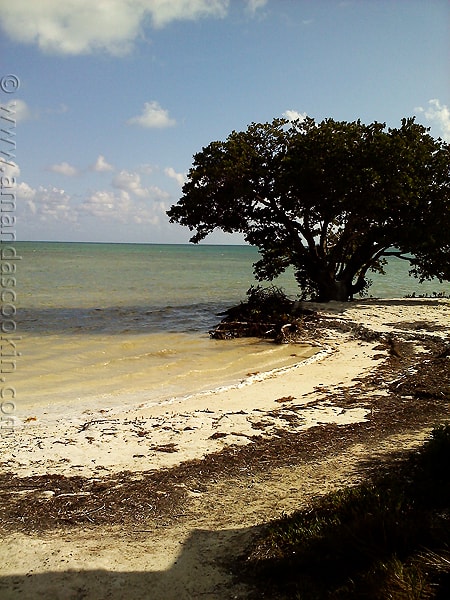 Which lead to something beautiful like this.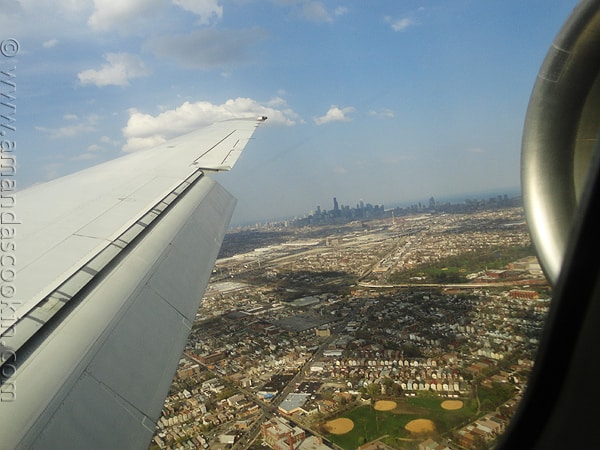 I wanted to stay forever. I knew that wasn't possible and that eventually I would see Chicago again out my window. Goodbye Florida, until we meet again. Especially now that I know I have a place to crash. ;-)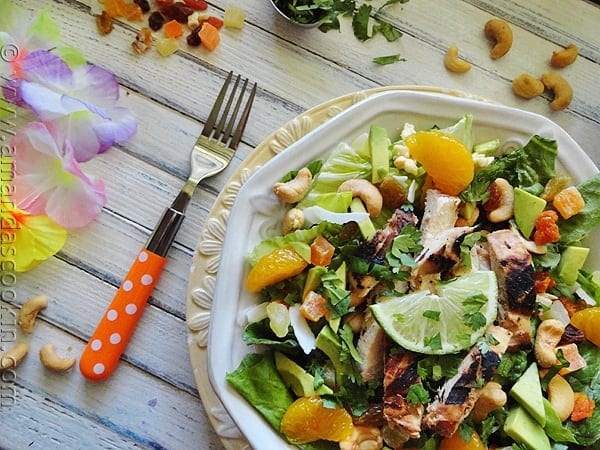 I'll drift back to Florida now and again by making this grilled chicken salad filled with mandarin oranges, cashews, dried tropical fruits and marinated chicken. The marinated chicken is actually from this recipe — Key West Grilled Chicken on Grocery Budget 101. Good stuff, though I think mine needed a longer marination time. Poking the chicken with a fork a couple of times prior to marinating would have been helpful too.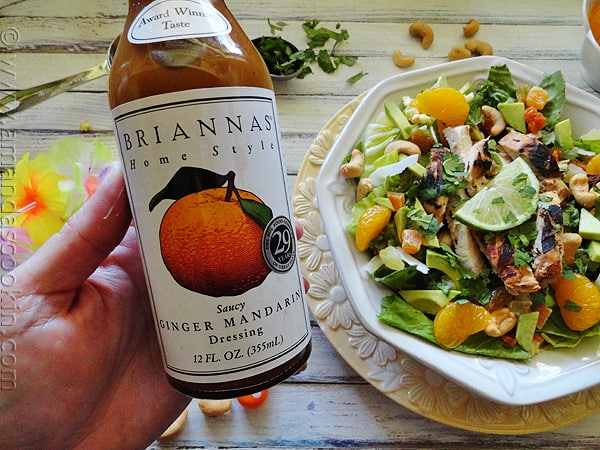 I found a great dressing for the salad at my local market. I'm not a big dressing person, so just a few drizzles is all I added.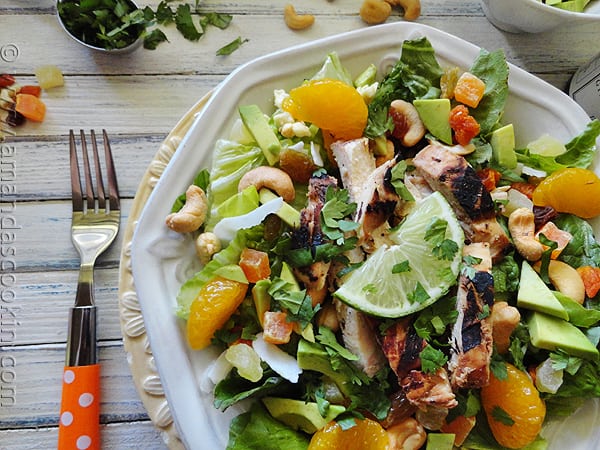 So if you'd like to take a trip down to The Keys with me, the recipe for this grilled chicken salad is below and we can wish and dream about ocean paradise together.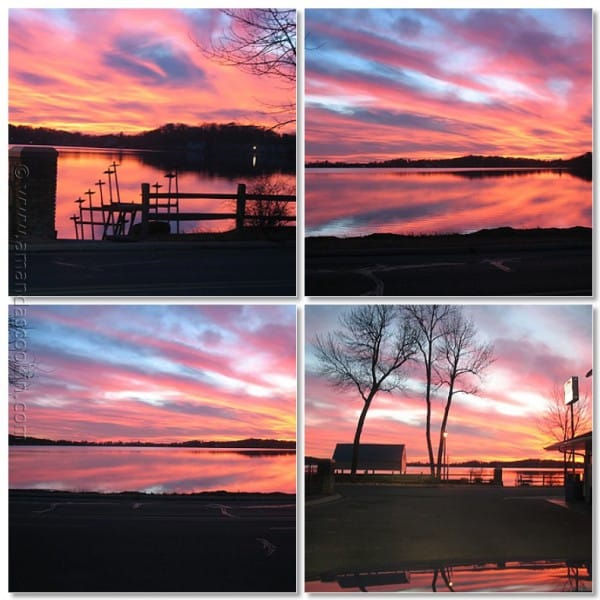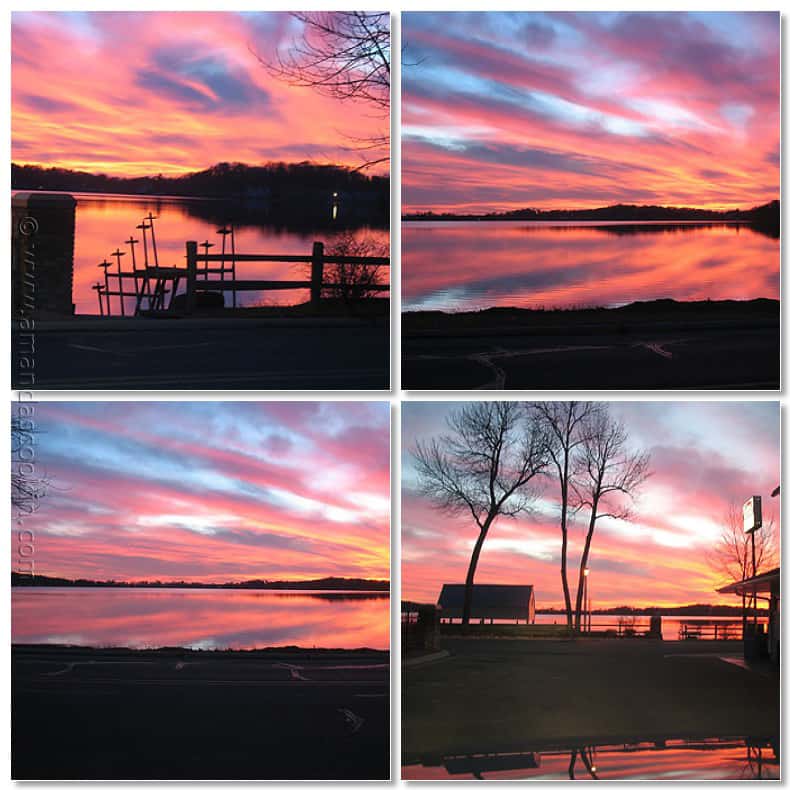 While I didn't want to leave Florida, I have to say that we have some pretty spectacular sunsets in our sleepy little lake town in southeast Wisconsin. So I'll enjoy the beauty I have around me, until I can visit the ocean again.
If you need another fresh idea, try my Cucumber Sandwiches. And don't miss my blueberry vinaigrette!
More Salad Recipes
---
Key West Grilled Chicken Salad
There are no real measurements in this recipe. Use as much or as little of each item as you like. Enjoy.
IMPORTANT - There are often Frequently Asked Questions within the blog post that you may find helpful. Simply scroll back up to read them!
Print It
Rate It
Ingredients
Romaine lettuce

chopped

Iceburg lettuce

chopped

Sliced avocado

Mandarin oranges

Cilantro

chopped

Tropical trail mix

Cashews

Grilled chicken

sliced

Lime

squeezed
Instructions
Tear or chop lettuce leaves and toss together. Top with remaining ingredients and drizzle a little freshly squeezed lime juice over the top. Add dressing of your choice and enjoy!
Amanda Davis is the entrepreneurial mom of four grown children and four step children. She and her husband, Chef Antoine, love to cook together creating recipes for this blog. Amanda also make kid's crafts and creates decorative items for her home. She is a crafting expert and guru in the kitchen and has appeared online and in print publications many times over the years. She is also a craft book author five times over and product developer as well as the owner of
FunFamilyCrafts.com
. You can find her on social media by using the buttons to the left!
Latest posts by Amanda Davis (see all)