Looking for a vegetable side dish that's as tasty as it is easy to make? Look no further than this Pan Roasted Broccoli, with a lemon basil dressing, crumbled goat cheese, and toasted pine nuts! This roasted broccoli dish will go perfectly alongside your homemade green bean casserole dish on Thanksgiving day!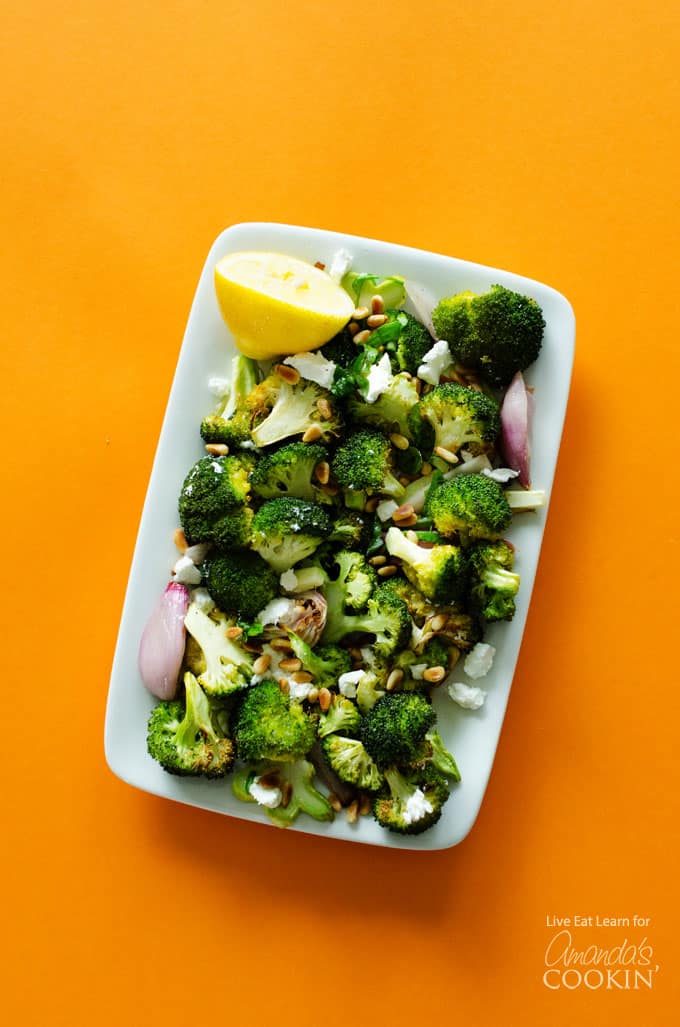 One-Pan Roasted Broccoli
This is the time of year where healthy veggie dishes take the backburner. Like, the hypothetical backburner (because if they were on any burner at all, we would be eating them, which we are not). Because school and work are in action and the last thing you have the energy for when you get home is to think of a healthy side dish. And because the holidays are upon us, which means cookies and treats win over veggies every time.
But how great would it be if you had a tasty little veggie recipe in your back pocket to pull out when your busy schedule or holiday temptations are threatening your veggies? Answer: so great. Which is why today we're whipping up this one-pan Roasted Broccoli.
This One-Pan Roasted Broccoli is perfect for everyday kind of dinners, but it's also great as a Thanksgiving side dish! You'll just roast some broccoli and shallots until soft and delicious, about 30 minutes. While that's going, whip together a simple dressing with lemon juice, olive oil, and basil. Toast up some pine nuts for a little crunch, and sprinkle in some goat cheese for creamy zing. Toss it all together and you, my friend, have a really delicious side dish to serve up tonight.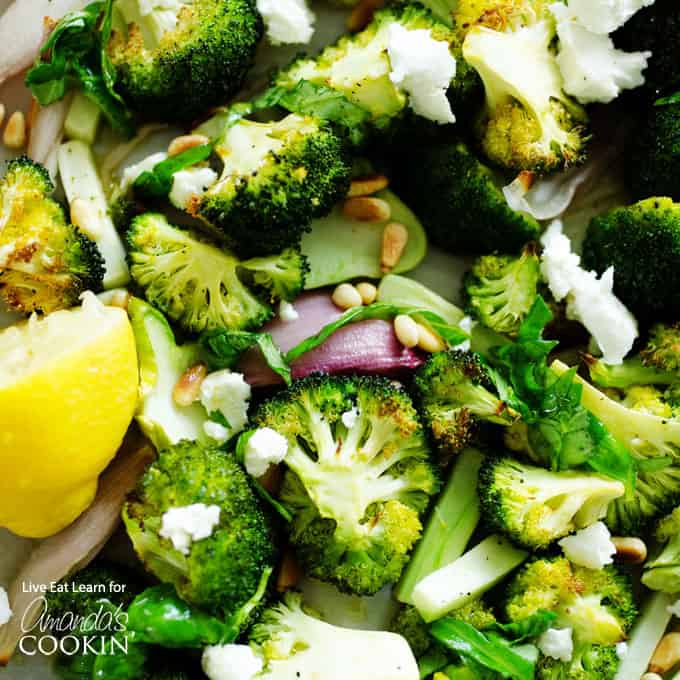 To make this Roasted Broccoli you'll need:
1 head broccoli, chopped into florets
2 shallots, quartered
3 Tbsp olive oil, divided
¼ tsp each salt and pepper
2 Tbsp pine nuts
1 Tbsp lemon juice
¼ cup fresh basil leaves
¼ cup goat cheese
Helpful products for this recipe: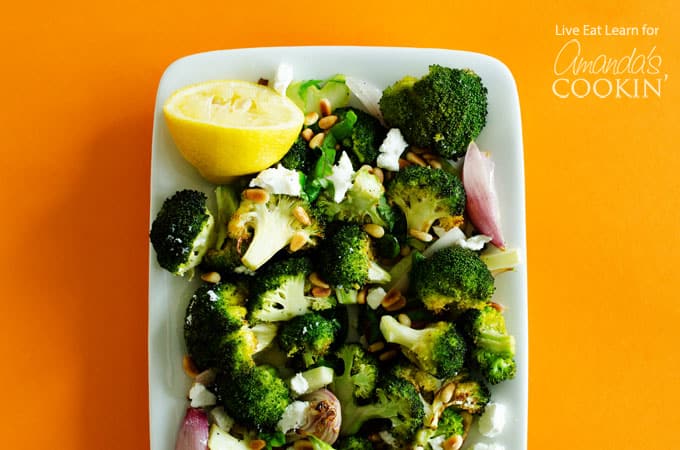 This easy pan roasted broccoli recipe will be the perfect fresh addition to your Thanksgiving table this year. Looking for even more healthy side dishes? Be sure to check out this Roasted Asparagus recipe or this Roasted Eggplant.