This Roasted Eggplant is an easy, hands-off side dish that will brighten up your meal. With fresh mint sauce and feta cheese, it's full of flavor and boasting delicious similarities to our Whole Roasted Cauliflower dish.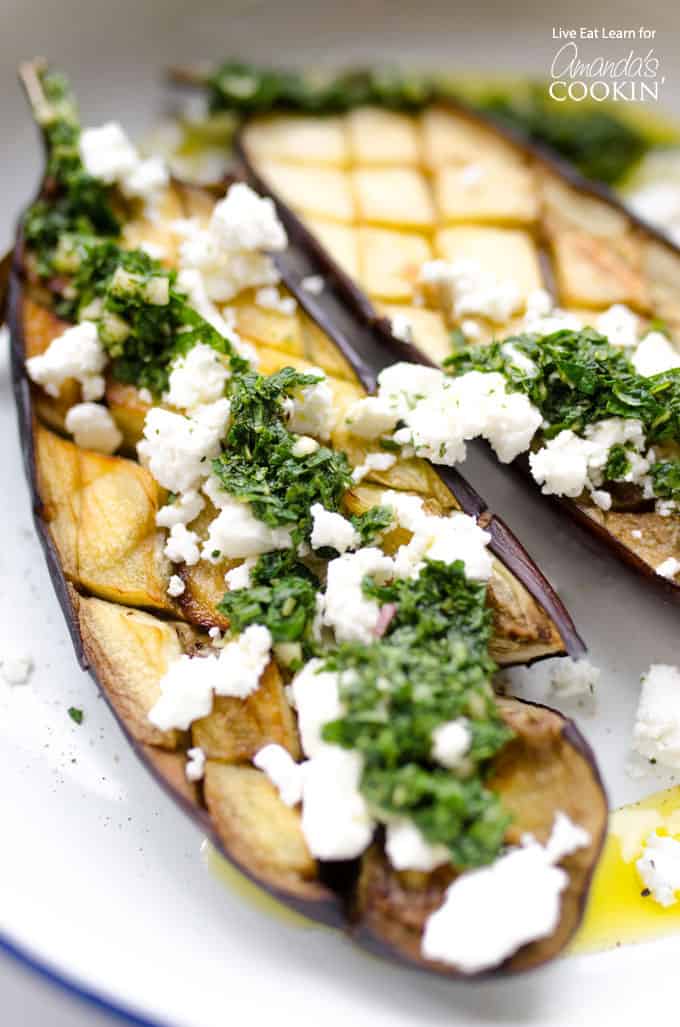 Roasted Eggplant with Herbed Mint Sauce
I've never been one to like eggplant unless it's covered in breading and cheese (i.e. in the form of eggplant parmesan). But while cooking with a friend recently, I learned a cooking method for preparing eggplant that's so easy, tasty, and looks pretty cool too! You basically just slightly cut the eggplant in half lengthwise then slice it diagonally each way, cutting just the flesh, not the skin. When baked, this preparation results in ultra-tender eggplant with crevices just waiting to be filled with a tasty sauce and cheese!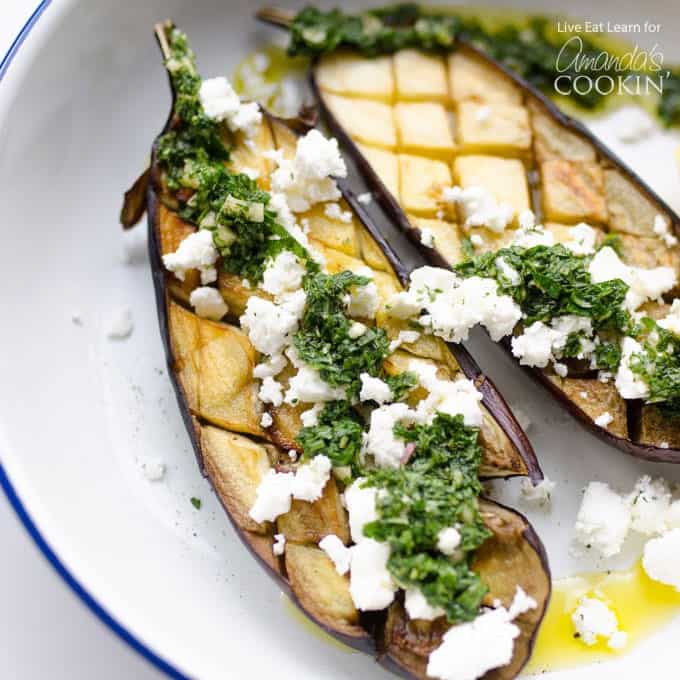 To make this Roasted Eggplant you'll need:
For the eggplant:
1 small eggplant
1 Tbsp olive oil
¼ cup feta cheese
For the sauce:
2 Tbsp olive oil
1 tsp lemon juice
2 Tbsp chopped fresh mint
1 clove garlic, minced
Pinch each of salt and pepper
Kitchen tools you may find useful: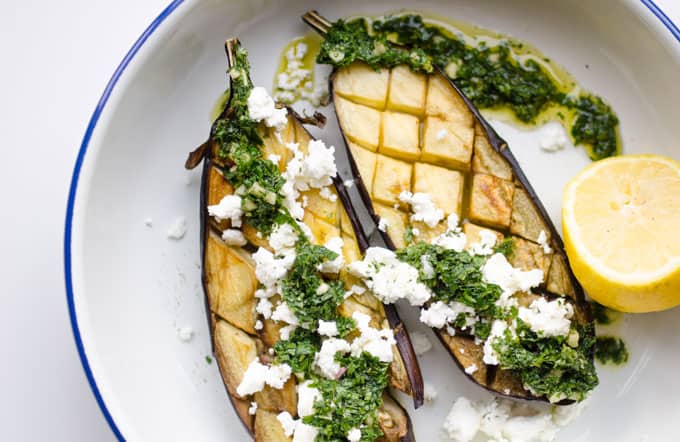 If you're anything like me, you have a garden overgrown with fresh mint. Can't keep another plant alive for the life of me, but mint does just fine. And the sauce we're putting on this roasted eggplant is your solution to that. It's almost like a mint pesto, but without the nuts or cheese. Mint compote? Mint puree? You get the idea. It's refreshing and zingy and complements the tender eggplant perfectly
Looking for another amazing oven roasted eggplant recipe? Be sure to check out this Baba Ganoush Hummus. Combining slow roasted eggplant with garlic, chickpeas, and tahini makes this full-of-flavor dish! For another side dish idea for your next dinner, you'll love this stuffed zucchini and these crispy roast potatoes (so will the entire family!)