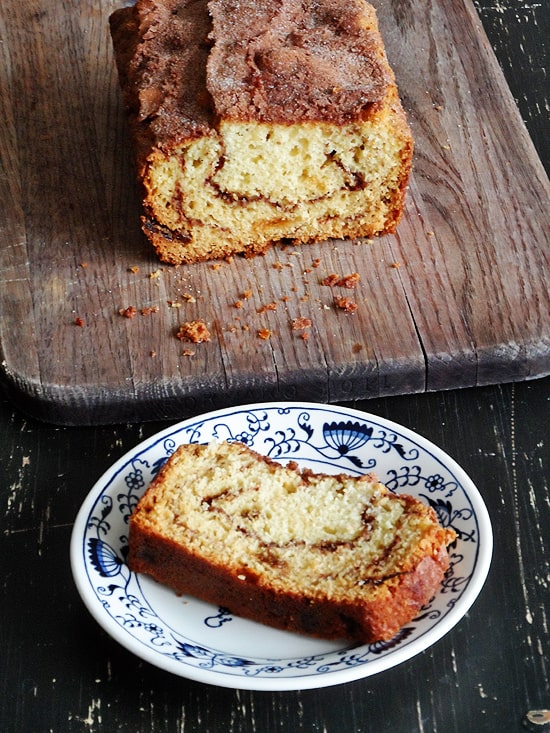 One of the things I remember most about my childhood was when my mother made me cinnamon toast. Usually it was just toasted white bread, toasted, buttered and sprinkled with cinnamon sugar. She also loved cinnamon raisin bread and bought the red bagged Sun Maid brand all the time.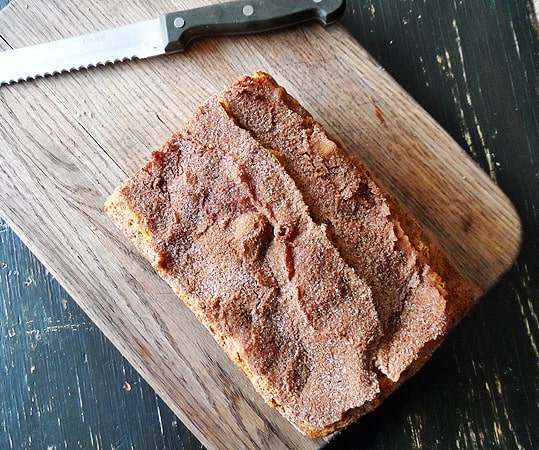 I love to make yeasts breads, don't get me wrong, but also really enjoy a good quick bread. They certainly aren't as intimidating as a yeast bread, and they don't require the prep work a yeast bread does.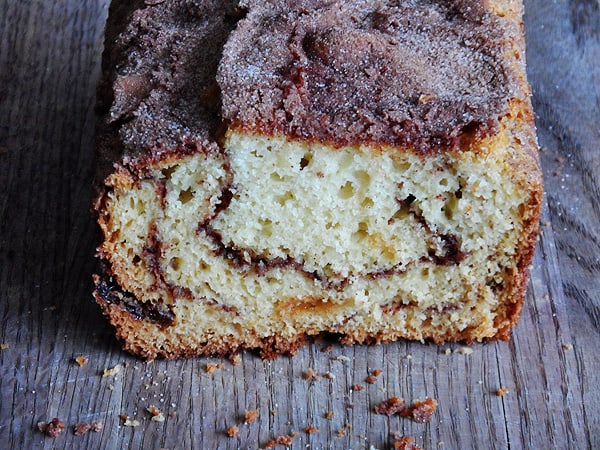 I actually made this two times and adapted the recipe to my liking. I added another egg and some baking powder.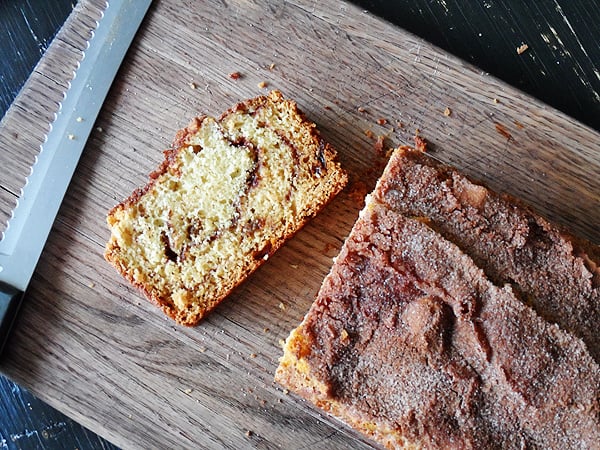 Note: I adapted a recipe I found on a site called Honest Kitchen. So strange that when I went back to link to them their site was just gone. Now it's a pet food store.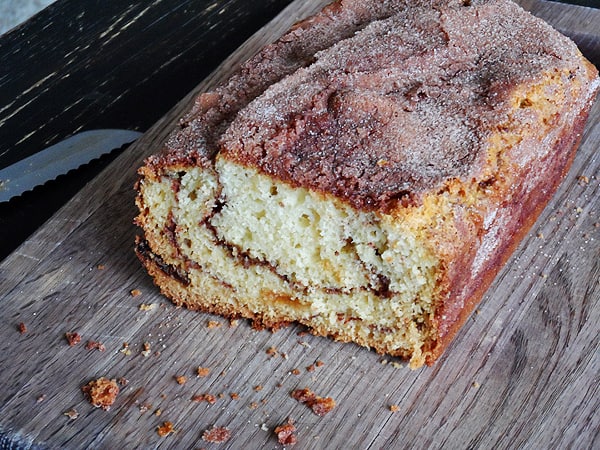 Anyway, this is very easy and quite tasty, though in my opinion, it's best served warm. Don't panic at the amount of cinnamon sugar. It's seems like a lot, but it truly does the trick!