I have been making my own homemade chili seasoning for over fifteen years now. I used to buy the packets from the grocery store, but as soon as I discovered this recipe I was hooked. The beauty of this is that it's really just a flavor base to build off of. You make this homemade chili seasoning mix, then when cooking up your chili, feel free to doctor it however you please. Make it hotter, add some green pepper, maybe a secret ingredient passed down for generations, or just eat it like it is.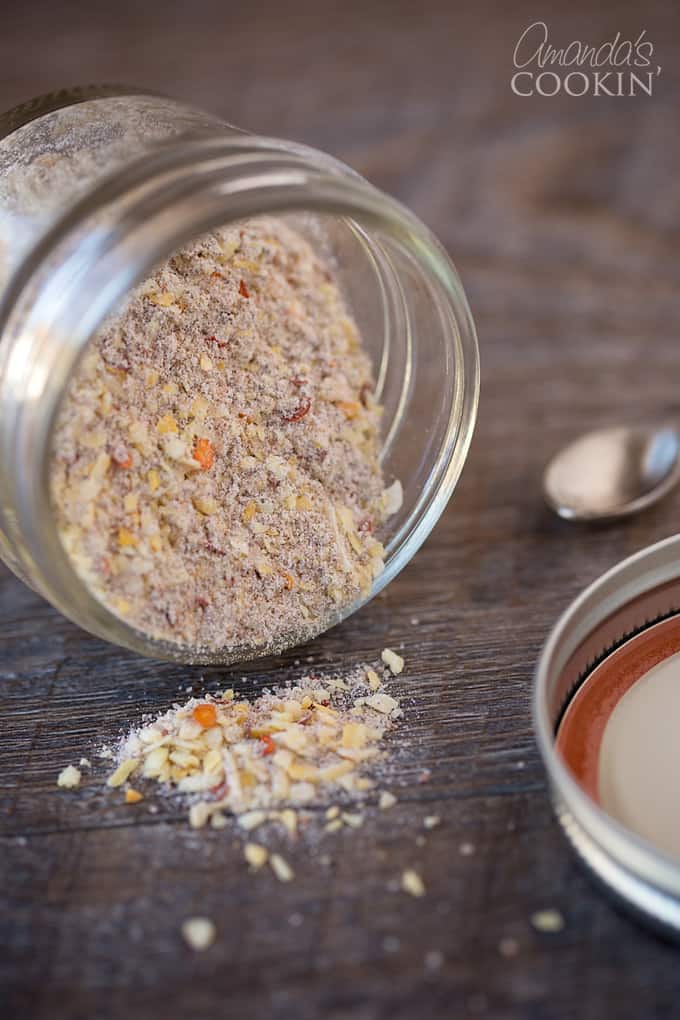 Homemade Chili Seasoning
The homemade chili seasoning recipe I'm giving you below is for ONE pound of ground beef. I always double it due to the size of our family. This is one of our favorite dinner ideas using ground beef.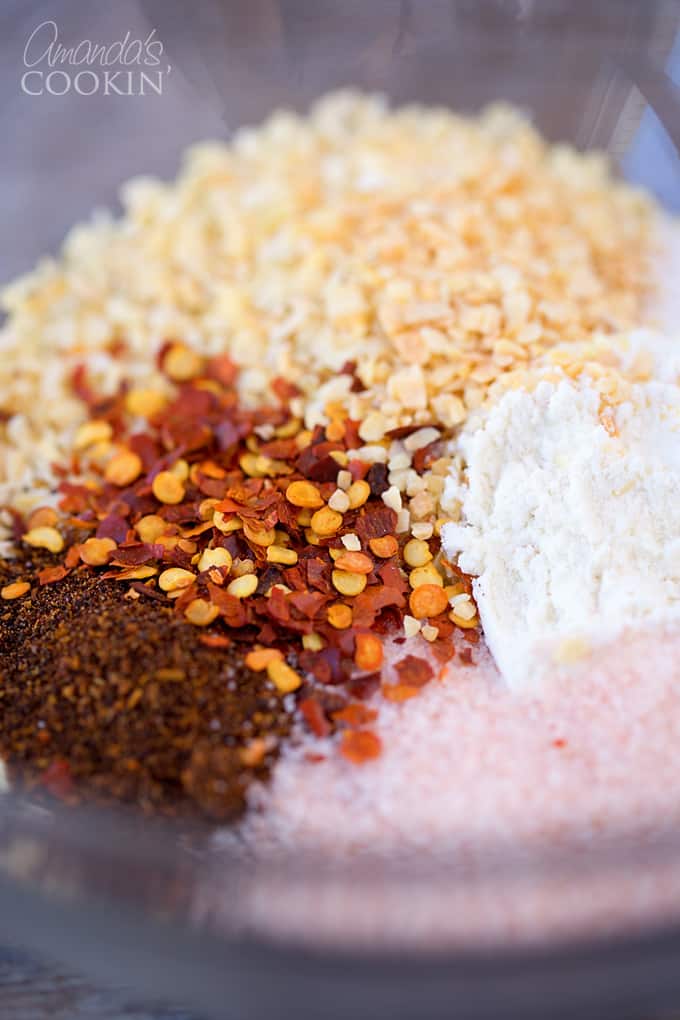 I'm also going to show you how to make several batches of this chili seasoning so that you won't have to pull out the measuring spoons every time you make a pot of chili. I usually make 5 or 6 batches of my homemade chili seasoning to store in the cabinet.
MAKE A JARFUL
You can also multiply this seasoning recipe by 10 (or more, whatever fits in your jar) and store it in a large jar in the pantry. When you need to make chili, measure out 4 tablespoons of the homemade chili seasoning for one pound of ground beef (or chicken or turkey).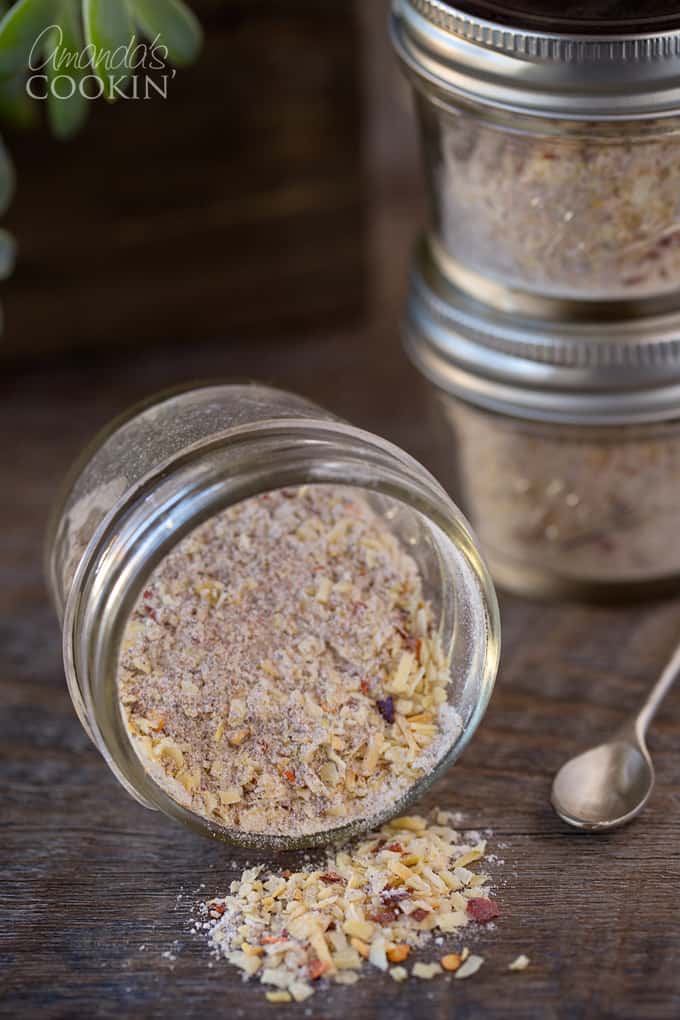 First, set out one bowl for each batch you plan to make.
Measure the ingredients into each bowl.
Stir the ingredients in each bowl with a fork.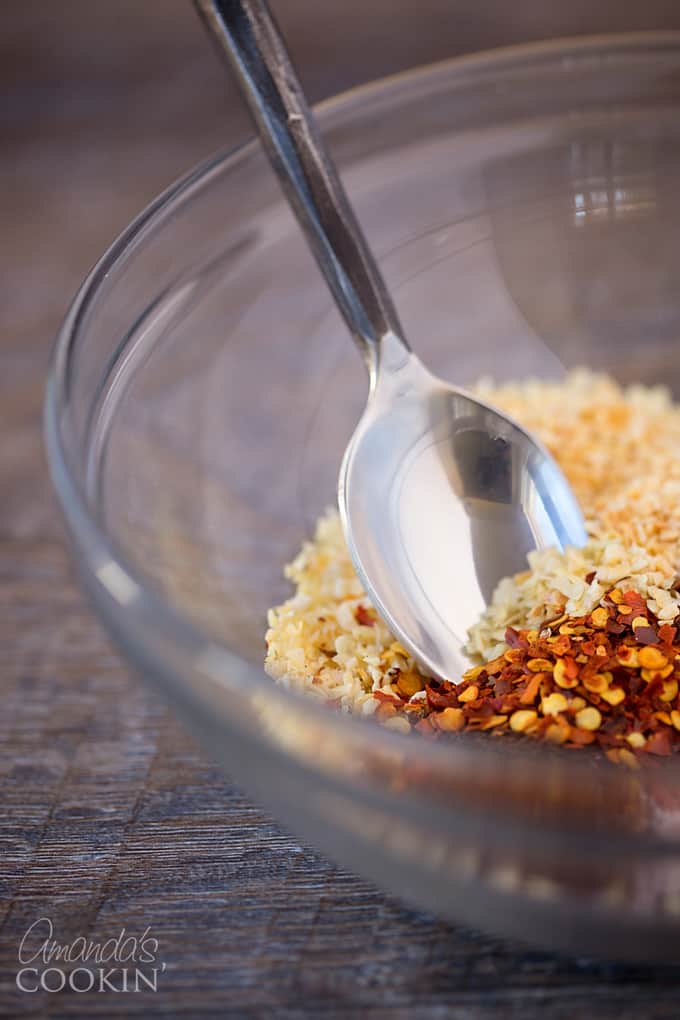 Individual Baggies
Instead of pouring it all into a jar and measuring it out each time you make chili, you can make your own "packets" by using ordinary sandwich bags.
You will need one zipper sandwich bag for each batch of mix. Put each mixture into its own baggie. Squeeze out the excess air, close the bag and roll it up. Wrap the baggie in foil and mark it as chili seasoning. I do this because I also make my own taco seasoning and store them in the same cabinet.
Wrapping them in foil keeps the seasoning from being exposed to light, which can dull the flavor of some herbs and spices. This has a shelf life of about a year, just like your other dried herbs. Mine never lasts that long.
There are affiliate links in this post. That means if you buy something from that link, I will earn a small commission, but it won't cost you anything additional.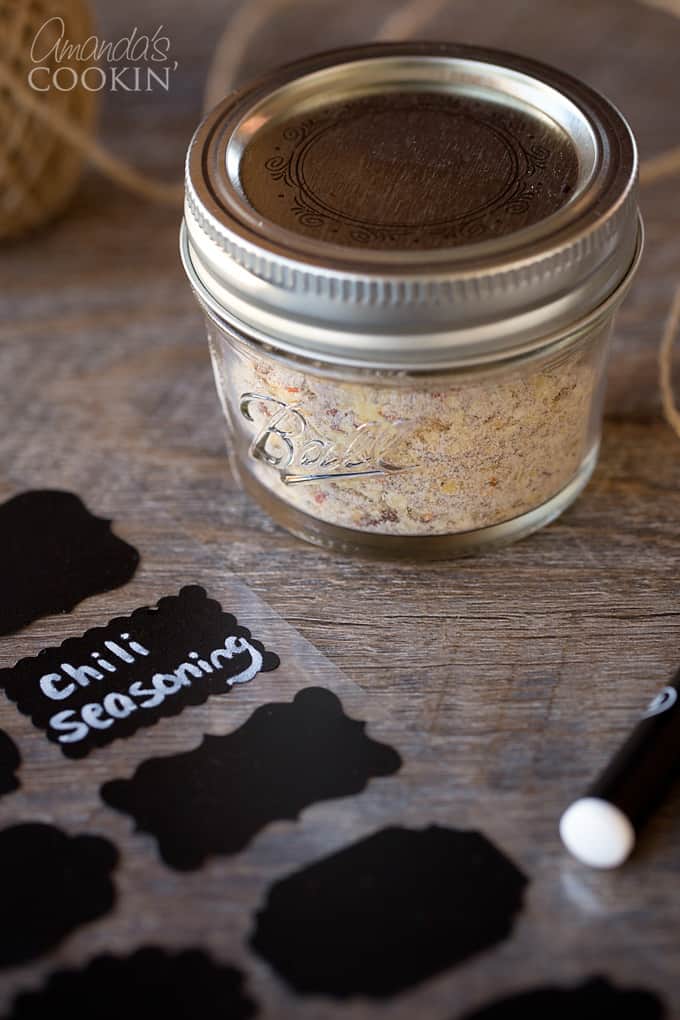 Giving it as a gift
It's usually only at Christmas that people think of giving edible gifts. But for those that love chili all the time, this is a great gift any time of the year. Make it festive and fun by adding cute little chalkboard labels to the jars and attaching a mini spoon for decoration.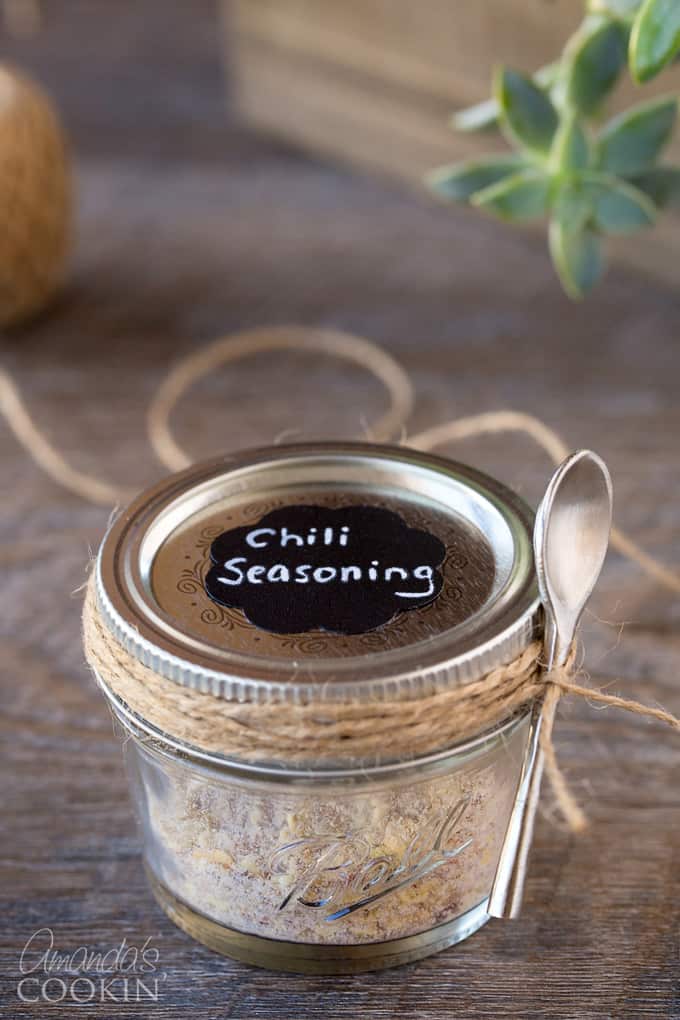 Recipes using chili seasoning: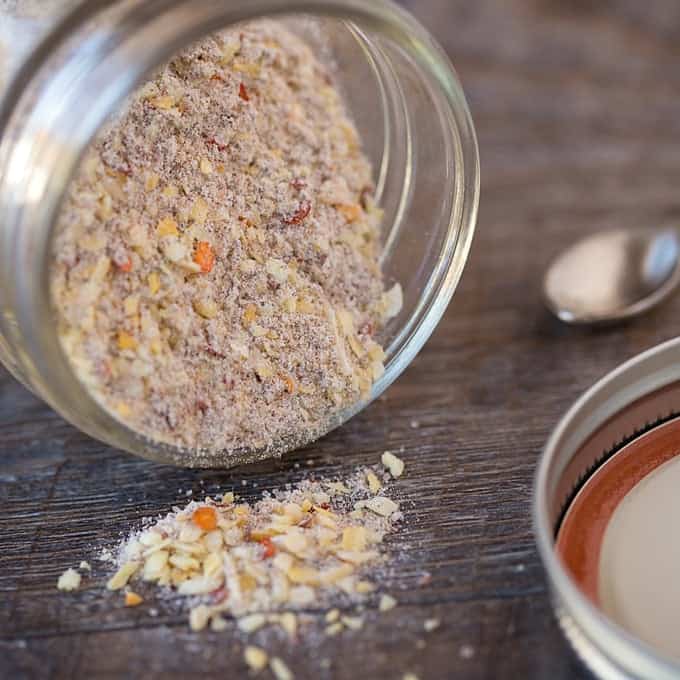 More ground beef recipes
Looking for more ways to use ground beef? I have lots of ground beef recipes here, or you can browse a few I've hand picked for you below.
This post was originally published on this blog on Feb 11, 2010