I made this Chili Mac for my family and they loved it. I have a homemade chili seasoning mix that I make several batches of to use when I want to make chili. Often times I'll use a couple of my homemade packets and make a double batch. That way I can freeze an extra batch for one of those nights I know I won't have a lot of time for cooking. Marry some chili with 3-minute quick cook macaroni, and you have a super fast meal for one of those crazy time crunched nights!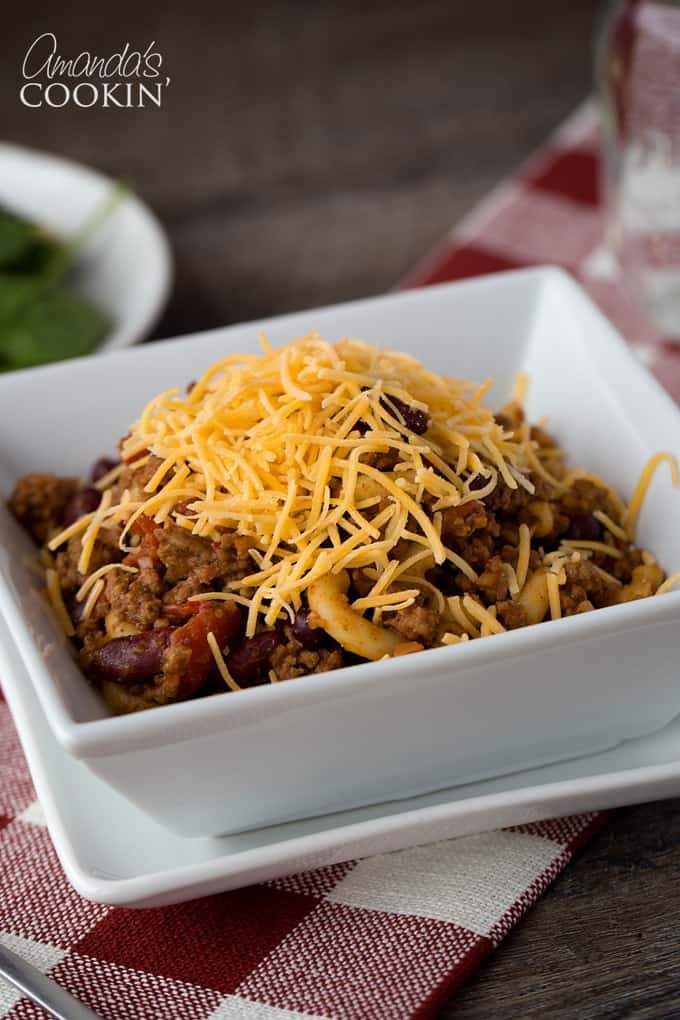 Homemade Chili Mac
This chili mac recipe is one that my family loves, and truthfully I love it too. Why? Because it's so fast and easy to make and it saves me time from running around trying to figure out what I'm going to make for dinner. Ronzoni makes a quick cook pasta that is literally done in three minutes (even better) So here's the beauty of this meal…
You defrost the leftover chili in the fridge, then when it's time to throw together dinner before running out the door, put the chili into a big saucepan and begin reheating on medium.
Set a pot of water on to boil, once the bubbles start coming up, add 1 1/2 cups of Ronzoni Quick Cook 3 minute elbow macaroni. Cook for 3 minutes only, then drain and stir into the warmed chili. Now yell "Dinner!"
I would definitely recommend adding this to your must-make ground beef dinner ideas!
There are affiliate links in this post. That means if you buy something from that link, I will earn a small commission, but it won't cost you anything additional.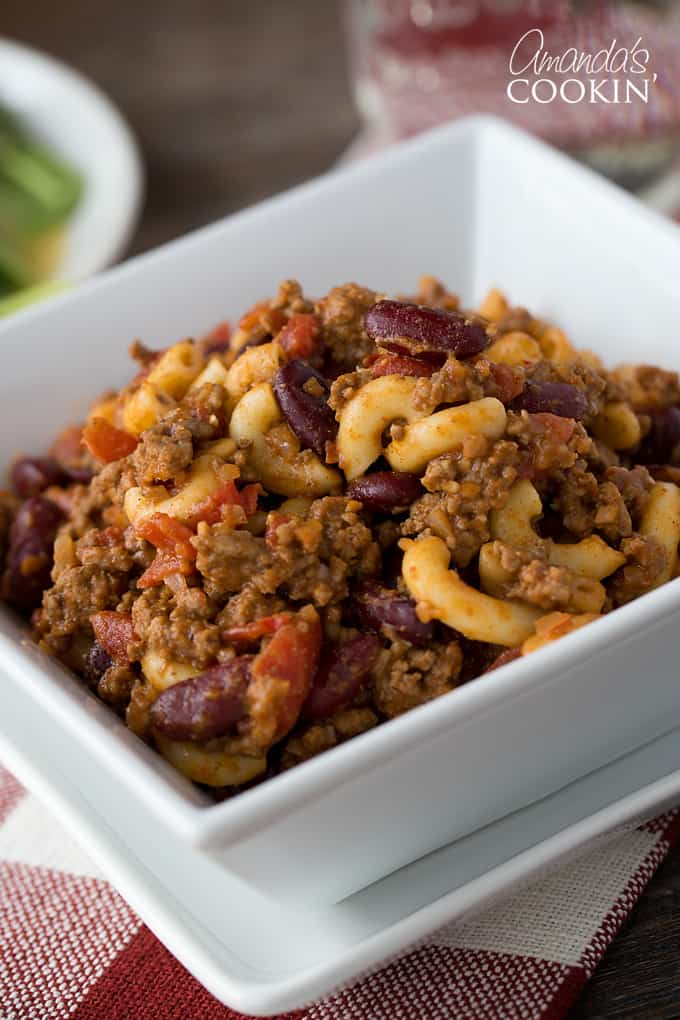 Ingredients for Chili Mac
 1 tbsp flour
2 tbsp dried minced onion
1 1/2 tsp chili powder
1 tsp salt
1/2 tsp crushed red pepper
1/2 tsp dried minced garlic
1/2 tsp sugar
1/2 tsp ground cumin
For the Chili
1 pound ground beef
1 15-oz can dark red kidney beans, drained and rinsed
1 15-oz can diced tomatoes
1/4 cup water
3/4 cup Ronzoni quick cook elbow macaroni
 Helpful Kitchen Tools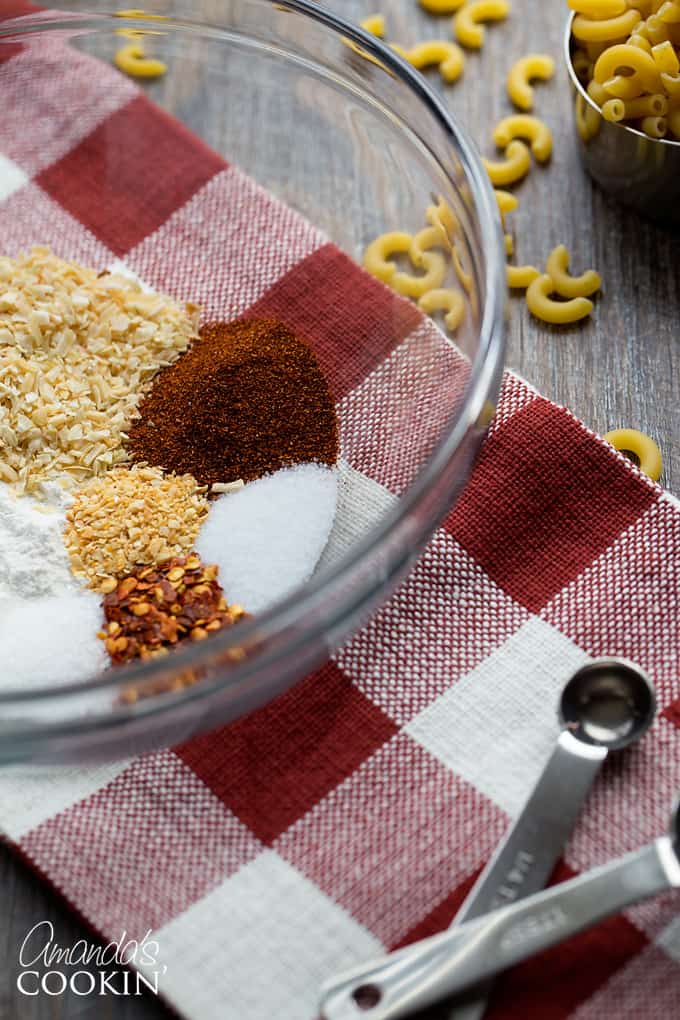 For the Chili Mac, mix together flour, dried minced onion, chili powder, salt, crushed red pepper, dried minced garlic, sugar and ground cumin.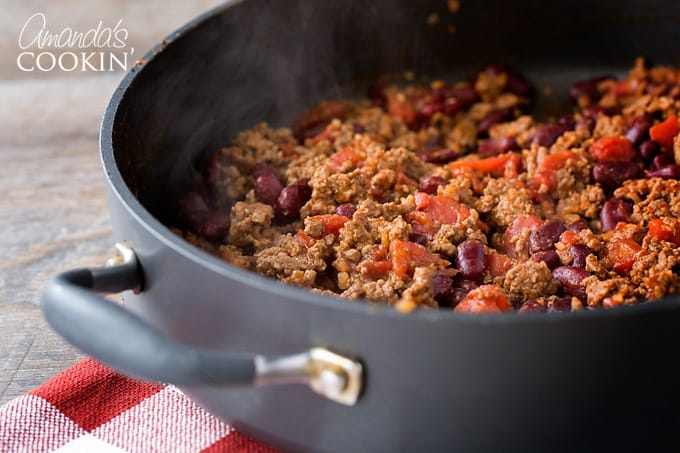 Brown ground beef in a skillet. Drain off fat from ground beef and return beef to pan. Add seasoning mixture, water, beans and tomatoes and stir to combine.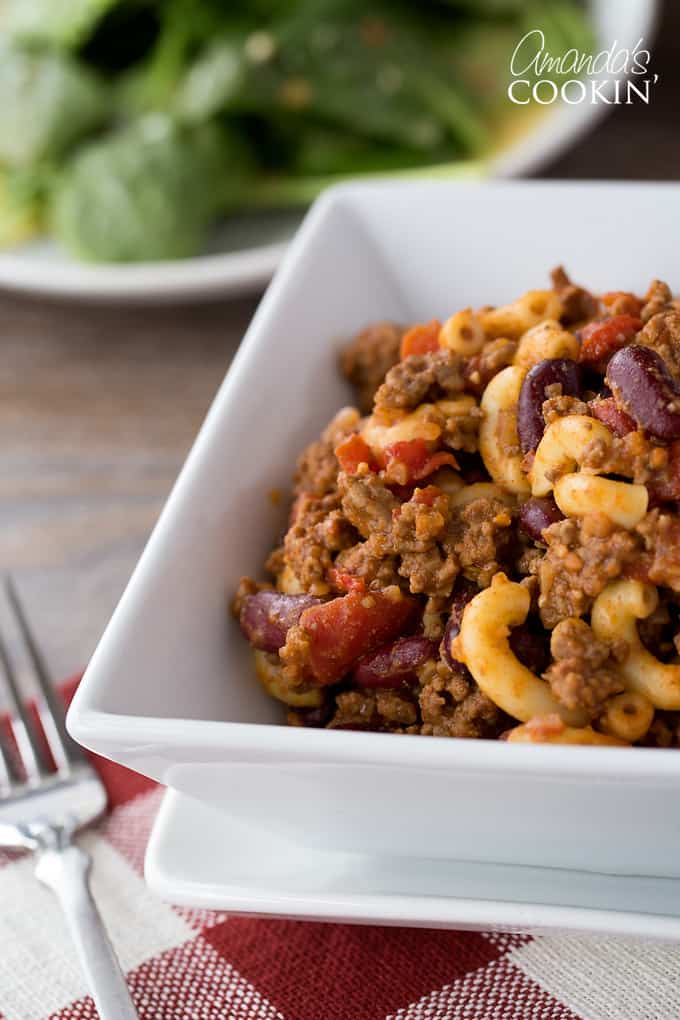 At this point, you can add in anything else that you want to personalize the recipe. Bring to a boil, reduce heat and simmer for 20 minutes, stirring occasionally.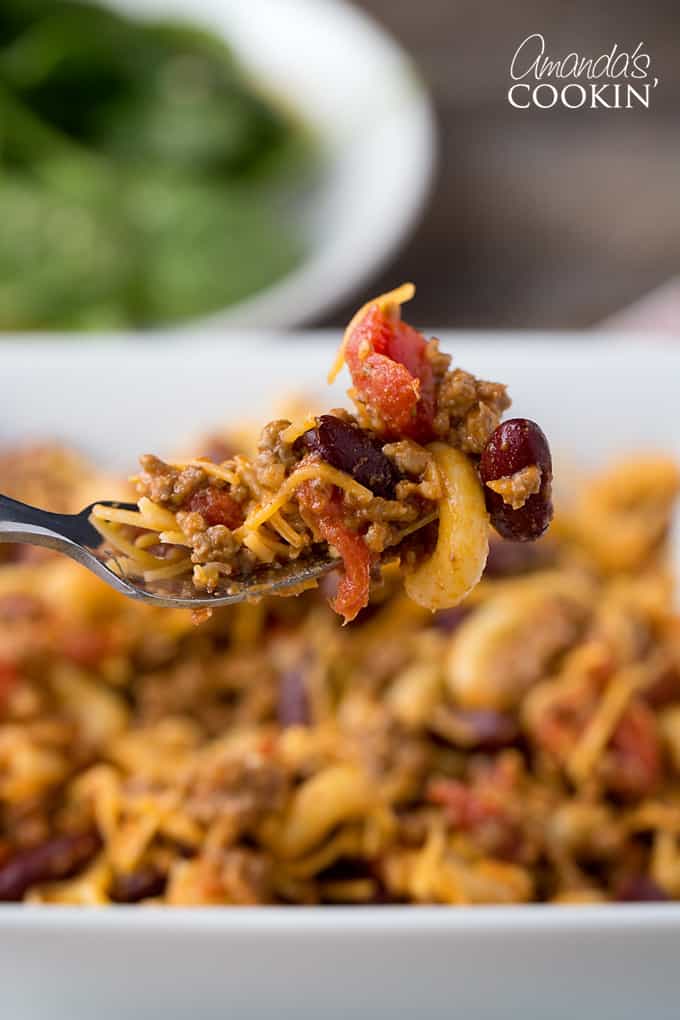 Prepare elbow macaroni per package directions. Drain and stir into chili.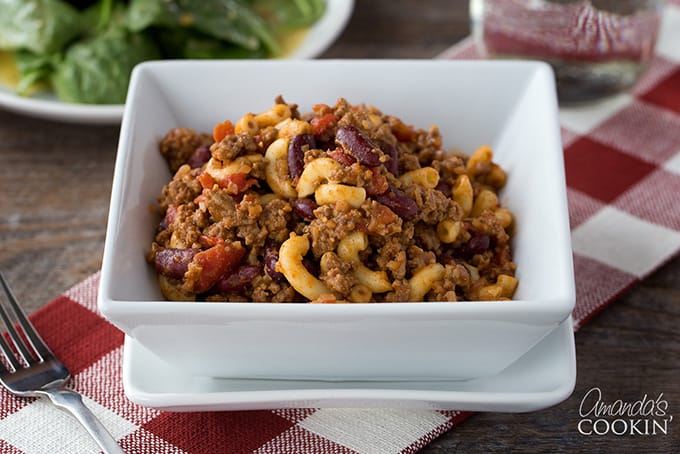 I love a good comfort food. This Chili Mac recipe is definitely one of those! I hope you all enjoy! The noodles in this recipe pair perfectly with this 3 Bean Chili served up with some delicious Sweet Cornbread on the side!
This post was originally published on this blog on Nov 18, 2011.