Have you ever had a Hot Buttered Rum? This classic winter cocktail is so overlooked but so easy to make – and delicious! With just a little bit of prep work, this cocktail will leave all your guests clamoring for the recipe.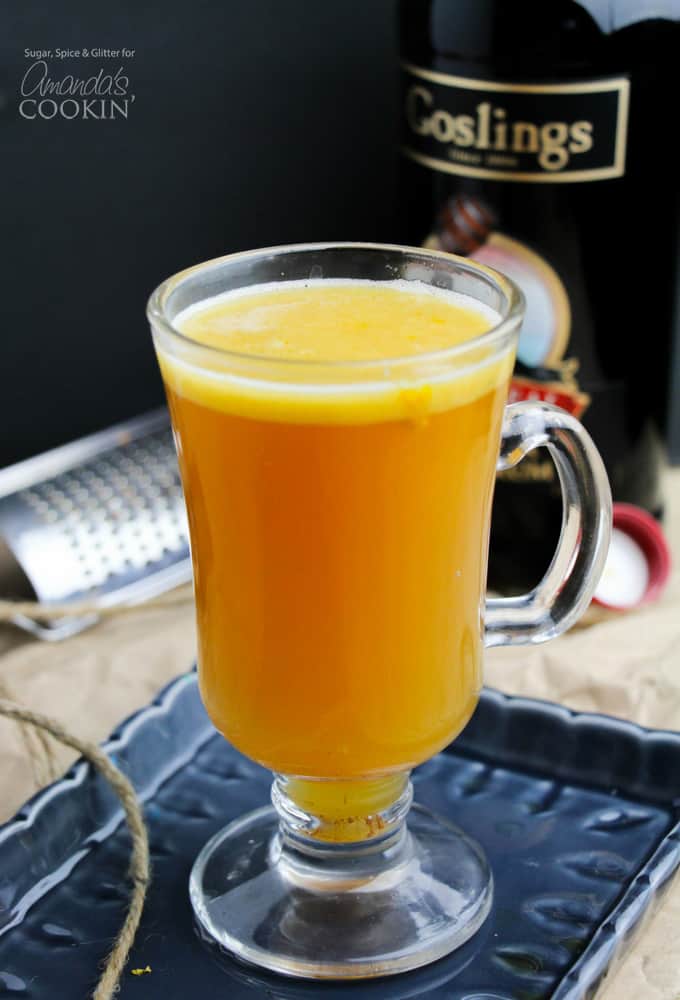 Hot Buttered Rum
A Hot Buttered Rum – also known as a hot toddy – is a delicious, dessert-like cocktail with a rich, buttery flavor that is gently spiced and finished off with a twist of orange.
Even if you are not typically a fan of rum, this cocktail is a crowd pleaser. It's a nice, caffeine-free alternative to a spiked coffee to finish off a meal or night with friends.
In doing a bit of research to come up with the best version of this recipe, I came across several versions that also added a scoop of vanilla ice cream. Personally, I don't think the cocktail needs it but I'm not one to shoot down having your dessert and your drink in one!
Many people also believe that a hot buttered rum helps them fight off winter colds – my friend is actually a huge believer that it helps stop a sore throat! I guess if you're starting to feel a bit under the weather, what do you have to lose!
This winter cocktail goes great with a light cookie – like our Spiced Vanilla Butter Cookies or our Soft Eggnog Cookies.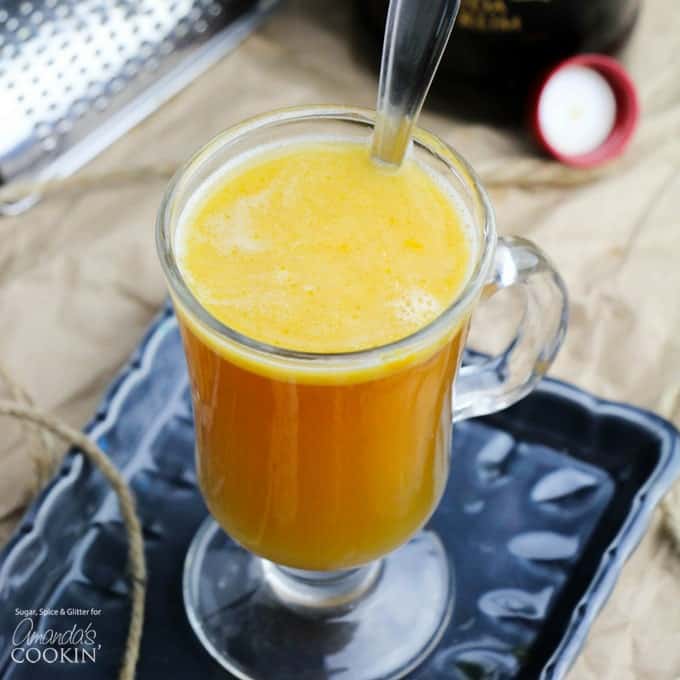 Ingredients for a Hot Buttered Rum
For the spiced butter:
1/2 cup butter
1/2 cup brown sugar
1 teaspoon cinnamon
1/2 teaspoon nutmeg
1/2 teaspoon ginger
For the cocktails:
Orange zest
3 cups boiling water
6 oz rum
2 oz orange juice
Makes 4
Tip: You can substitute any dark liquor for the rum. Many people enjoy whiskey or scotch in its place.
Kitchen Tools You May Find Helpful for Hot Toddy: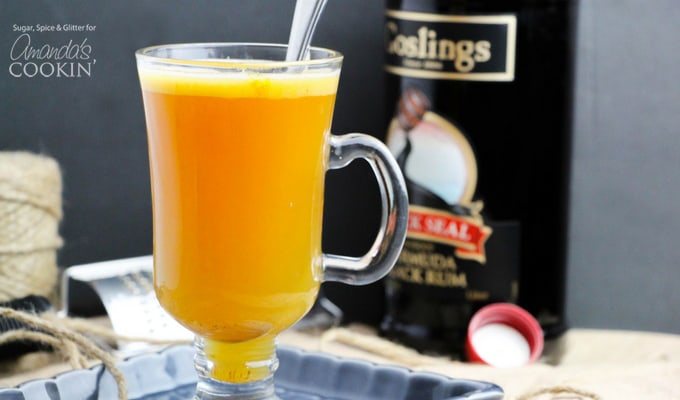 Have you ever had a hot buttered rum/hot toddy? What's your go-to winter cocktail recipe for entertaining? Maybe our Homemade Eggnog Cocktail will please your taste buds! Or if you're looking for a more fruity drink, this Blended Frostbite Cocktail is not only pretty but is smooth and refreshing!