After making a Hot Chocolate Cocktail for a cozy winter night, I wanted to go in the opposite direction and make a winter cocktail inspired by the icy blizzards outside. This Blended Frostbite Martini is a cold yet smooth and refreshing drink I can imagine Jack Frost himself would be a big fan of!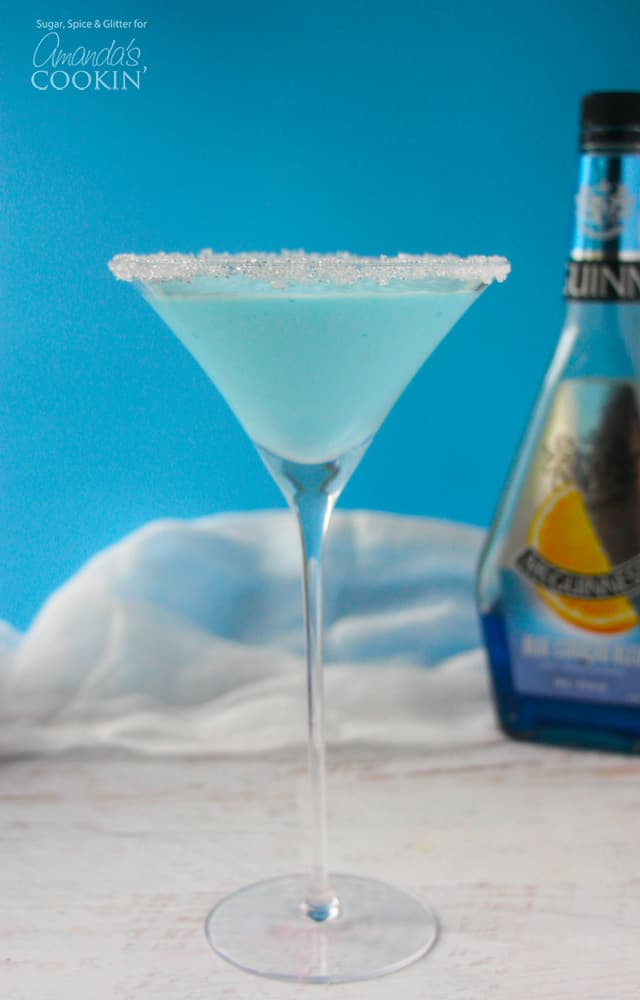 Blended Frostbite Martini Recipe
This cocktail is a winter update on a Pina Colada recipe, however instead of relying on pineapple juice for that hint of citrus I went with some Blue Curaçao to give it both flavor and color. You might remember the Blue Mermaid cocktail from this summer which also uses Blue Curaçao.
Blue plays a part in both summer and winter. In the summer it reminds you of the pool and the beach, while in winter it reminds you of snow and ice.
From the sugar dusted rim, to the perfectly blended icy cocktail, this Blended Frostbite Martini is a cute homage to winter. It would be perfect for any winter party or a Christmas get-together with friends – and with that in mind, I've made the recipe big enough to serve 4, though it can easily be doubled or tripled!
A surprising taste of summer all dolled up to look like winter, this Frostbite martini is sure to please and impress your guests – or just make it for a fun night in. Coconut cream and white rum help finish off this holiday worthy cocktail.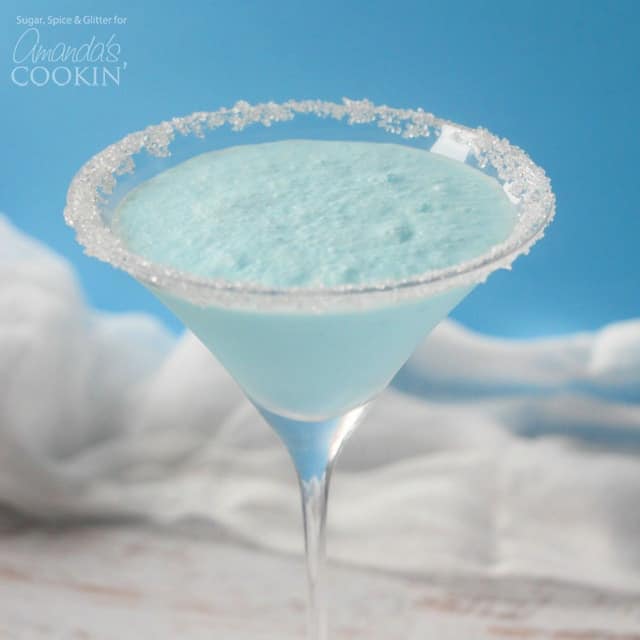 Ingredients to Make a Blended Frostbite Martini
You will need:
1/2 cup coconut cream
1/2 cup Blue Curaçao
1/2 cup white rum
2 cups ice
Small dish
water
1/4 cup white or blue sugar crystals
Place the coconut cream, ice and alcohols in a good quality blender and mix well, until ice is a consistent and smooth texture.
Dip the edge of the martini glass about 1/4 inch into water, and then dip into a dish filled with the sugar crystals to create a sugared rim. Repeat with 4 glasses.
Pour 1/4 of the cocktail mixture into each glass and serve.
Serves 4.
Kitchen Tools You May Find Helpful:
Good quality blender
Jigger
Liquid measuring cups
Martini glasses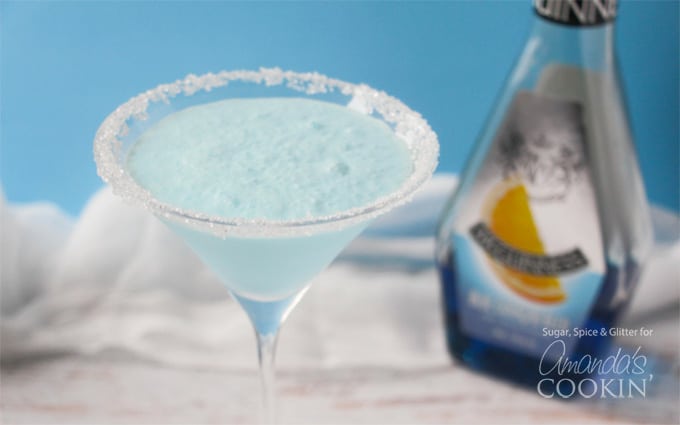 Do you have a special occasion coming up that this Frostbite martini would be perfect for? What's your go-to cocktail in the cooler months?
MORE DELICIOUS COCKTAIL RECIPES:
We've been putting together cocktail recipes for months, here's just a sampling of the deliciousness you can find here.