Mint chocolate chip ice cream is a favorite in this house. When upgraded from my broken down manual crank ice cream maker to one with an actual motor was one of the first ice cream recipes I experimented with. This homemade mint chocolate chip is fabulous and always gets devoured quickly. I've made it many times over the years as it's now a family favorite.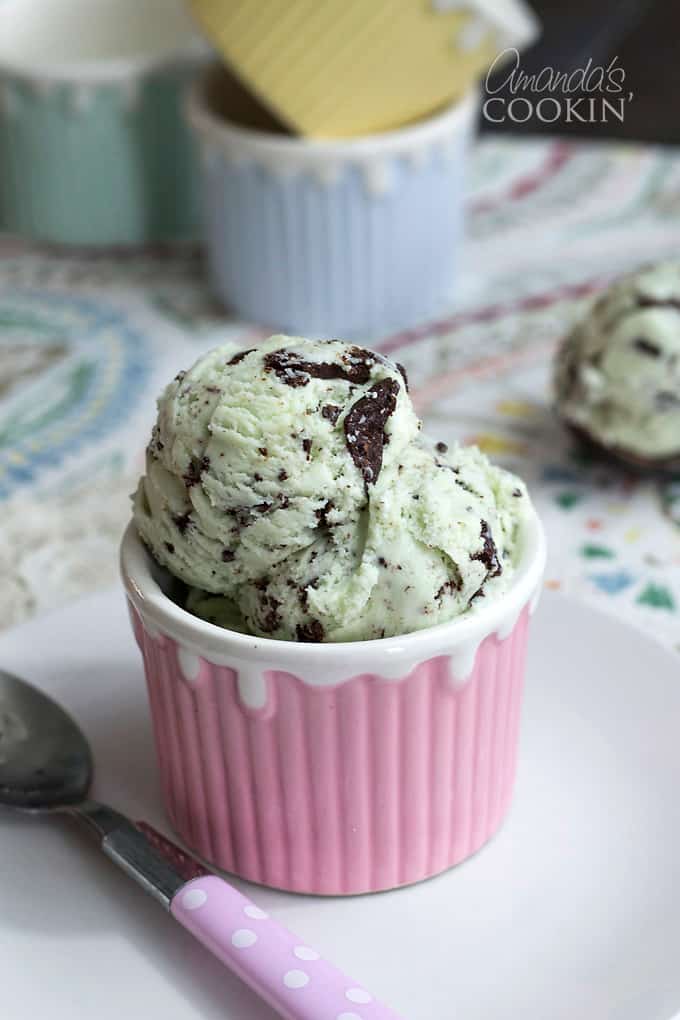 This homemade recipe is just as good, if not better, than store bought ice cream. The fact that it's homemade makes it feel even more special, and of course delicious. My kids love this ice cream (just as much as my Nutella Swirl Cheesecake Ice Cream!) and each time it was gone within the first couple of nights. I just recently made these Butterfinger Ice Cream Sandwiches, and now I want to try chocolate cookies with this mint ice cream to make the ultimate chocolate mint ice cream sandwiches! Needless to say, it doesn't go unnoticed in this household and I have a feeling it will be the same in yours.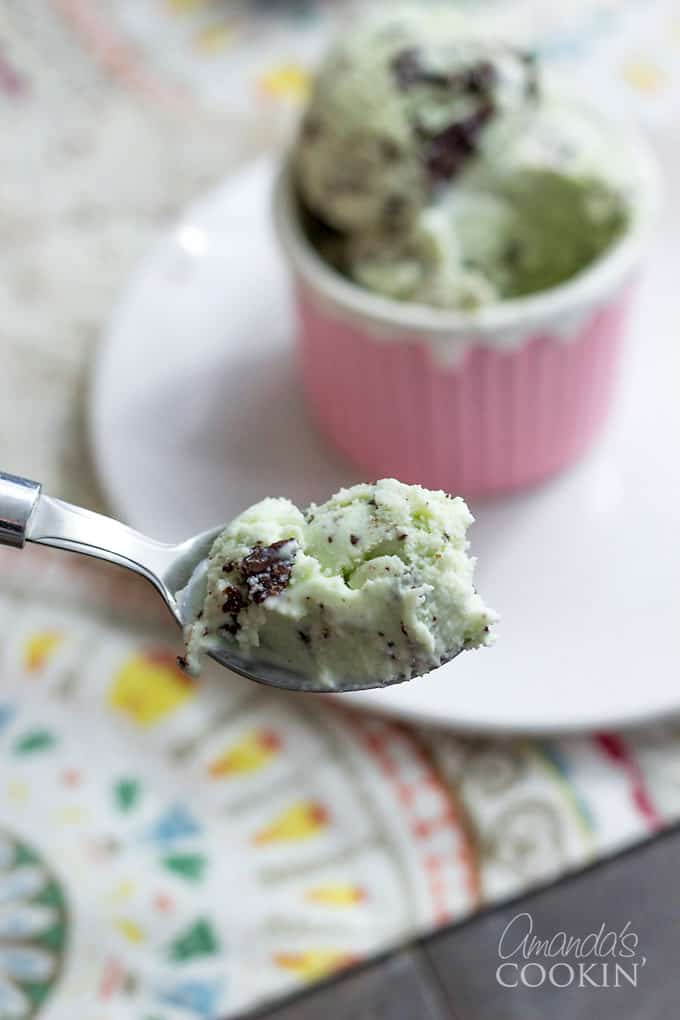 I've decided that I prefer ice cream made with a sweetened condensed milk base. It's not only easy, it doesn't require eggs or to be cooked, which also means no long chill times in the refrigerator. Just mix, add to the ice cream maker, and freeze. That's it. So you'll see a lot of sweetened condensed milk based ice creams on this blog. The egg custards are good, and I know I can make them. That's all I need to know. Been there, done that, like this way better.
Speaking of extremely delicious ice cream bases, we just made my Freakshakes again the other night and oh my! You guys HAVE to try these extreme milkshakes! Seriously. So. Good. You will never make milkshakes the same way again.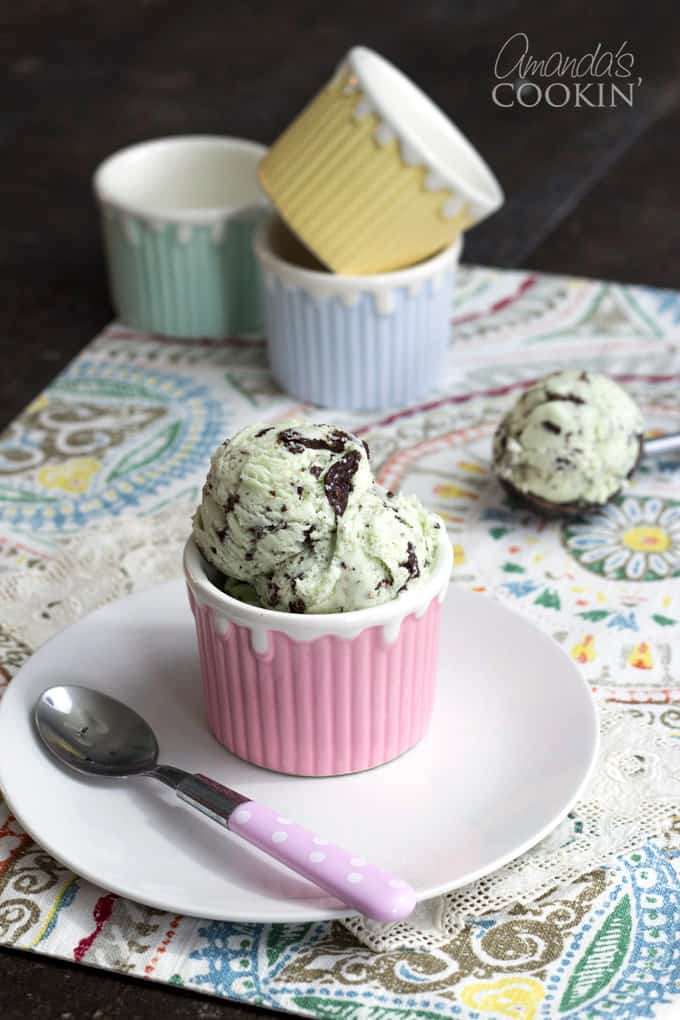 I actually made a completely different recipe the first time I made this, and it turned out my mint extract was a bit expired. So my ice cream tasted like mouthwash. (yum!) However, it's been perfected now, just make sure you have a current bottle of mint extract! Ha! Now, on with the recipe. I give you dreamy, creamy mint chocolate chip ice cream!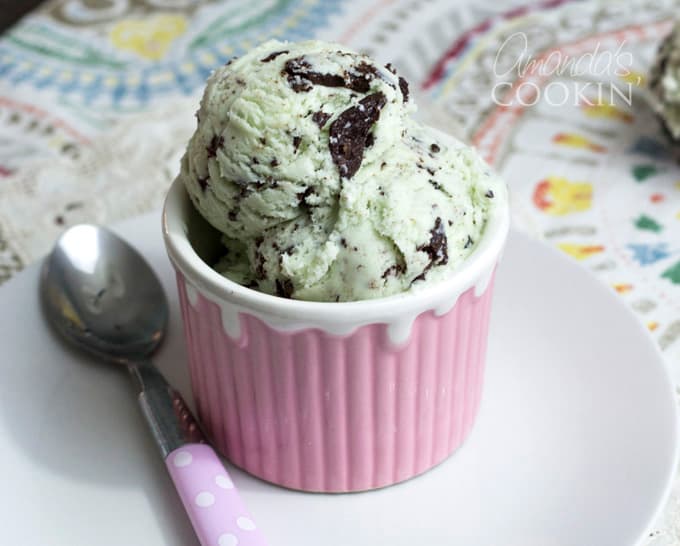 Watch the video below to see how to make your very own homemade mint chocolate chip ice cream…
Mint Chocolate Chip Ice Cream
14-oz can sweetened condensed milk
2 cups heavy cream
1 cup milk (I use 1%)
large pinch salt
2 teaspoons vanilla extract
1/2 teaspoon pure mint extract
5 drops green food coloring (optional)
4 ounces bittersweet chocolate
Helpful Kitchen Tools
Combine all ingredients except for the chocolate in a large bowl and whisk until well combined. Pour into your ice cream maker and process according to the manufacturer's instructions.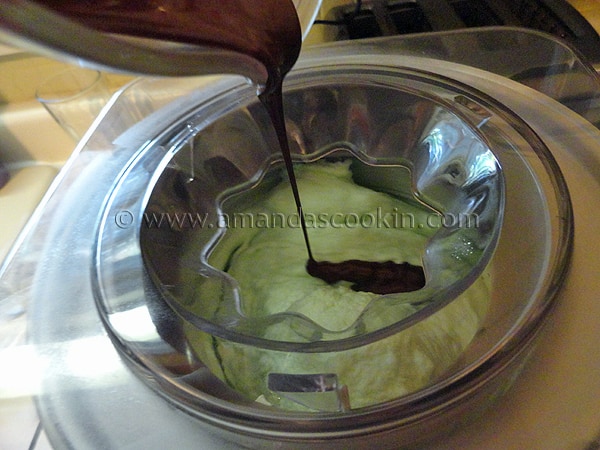 5 minutes before churning is complete, melt the chocolate on 50% power in your microwave. Slowly drizzle the chocolate into the churning ice cream maker.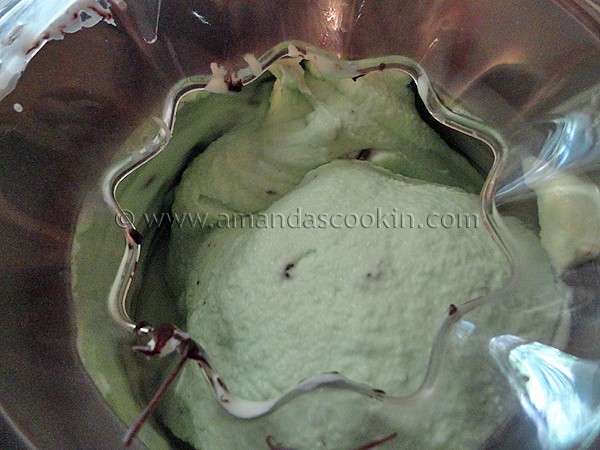 The difference in temperature between the ice cream and the meted chocolate will cause the chocolate to harden and crack, creating wonderful chocolate chips. This method is known as straccietella.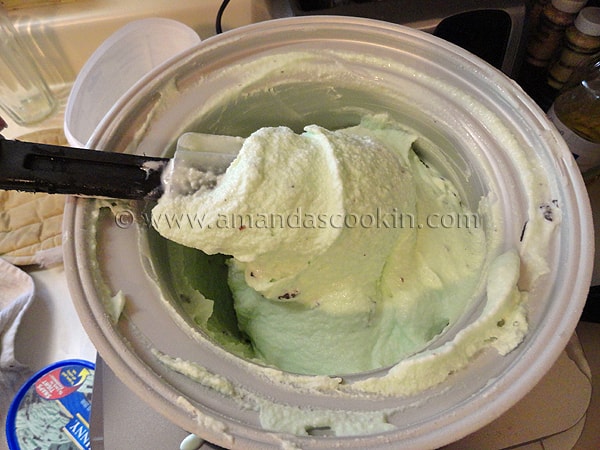 Turn the ice cream out into a freezer container and freeze until hard, usually a few hours or so.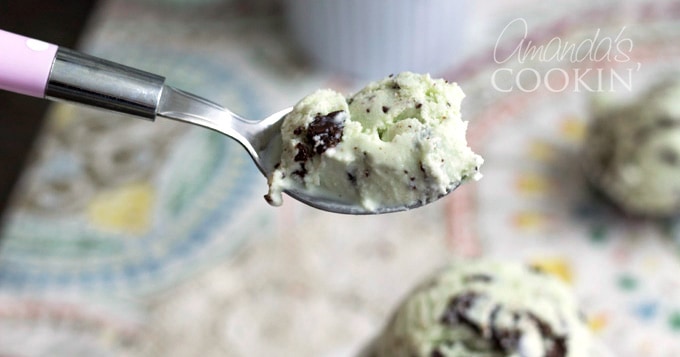 I hope you all love this creamy and delicious mint chocolate chip ice cream as much as we did! If you're looking for more amazing ice cream recipes to whip up, this Mocha Chocolate Chip Ice Cream or Caramel Chocolate Nut Ice Cream are absolute game changers. Looking for a healthier version? Try our Mint Chocolate Popsicles, you won't be disappointed!
This recipe was originally published on this blog on September 13, 2011.