Mint Chocolate Lasagna is a no-bake, one-pan dessert with layers of mint cream cheese, chocolate pudding and Cool Whip on an Oreo crust. This cool, minty Oreo delight is the perfect ending to any meal, just like the ever delicious Chocolate Lasagna. Indulge in this creamy and colorful dessert tonight!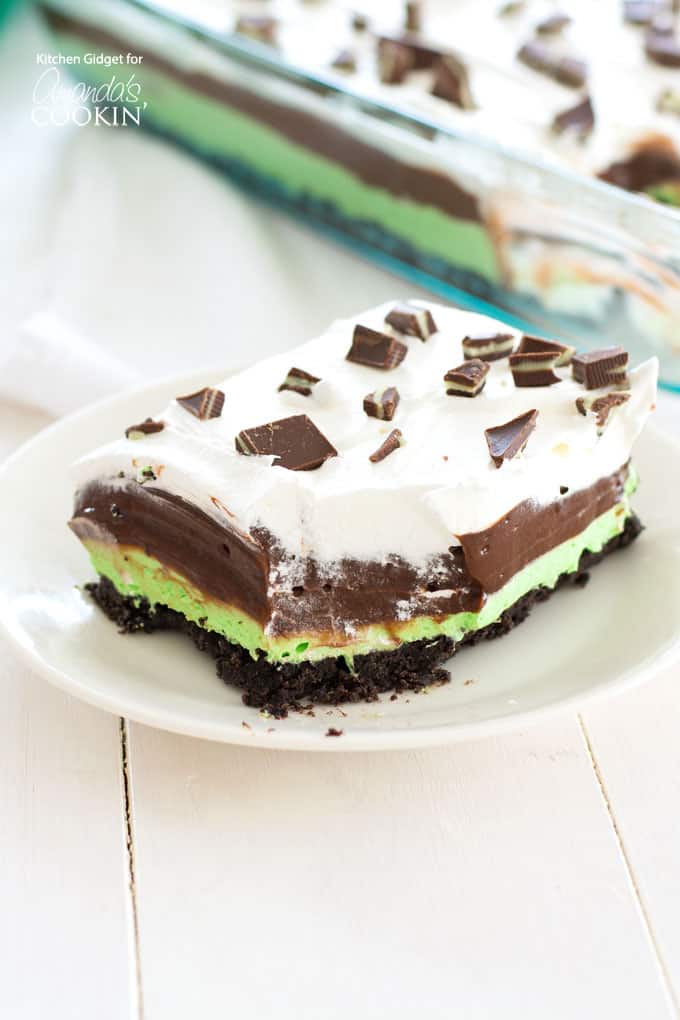 Mint Chocolate Lasagna
It's no secret that I love my one-pan, no-bake pudding desserts. They are so easy and so yummy. Yes, yummy is the perfect word to describe them. They're luscious, creamy and oh-so-good! Over the years I've experimented with several flavors including a chocolate cheesecake version. My favorite, however, will always be the vanilla and Oreo cake combination which was always requested on family birthdays.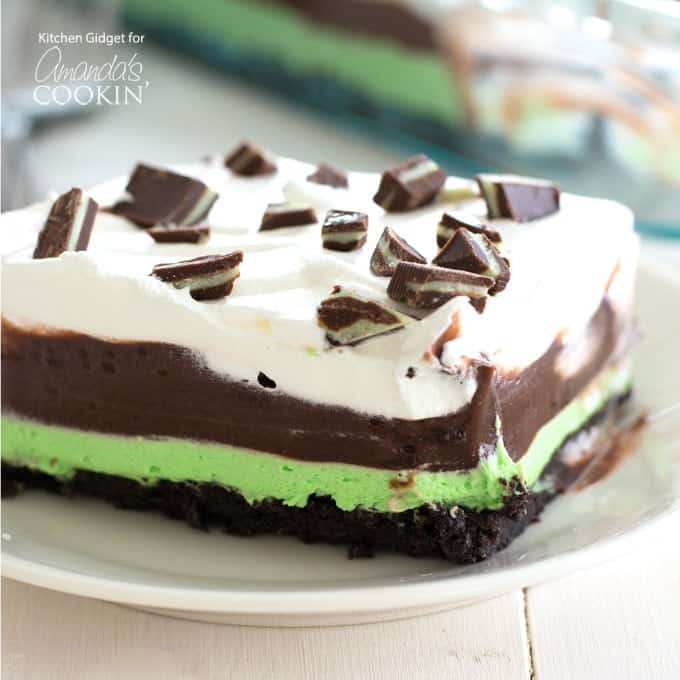 This time I've got a mint chocolate lasagna version that I think will have you licking your fingers. My sister has been visiting us and when I told her this was on the menu, she was so excited! Mint chocolate chip ice cream was one of our favorites growing up. We were also in love with after dinner mint chocolates, which I used to garnish this no-bake dessert.
There are affiliate links in this post. That means if you buy something from that link, I will earn a small commission, but it won't cost you anything additional.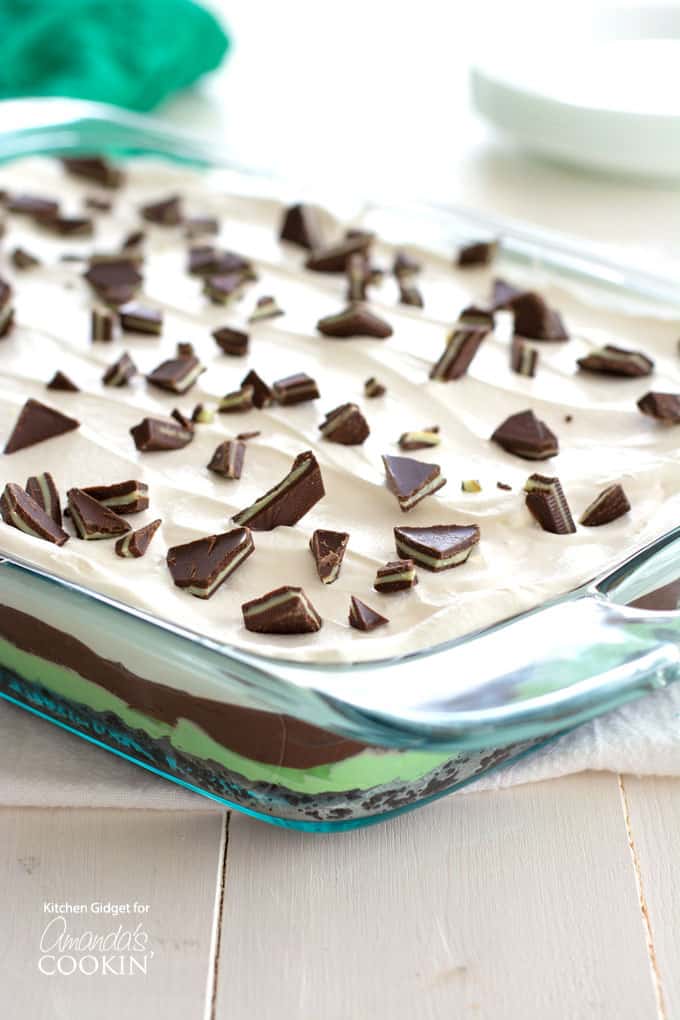 I love that this dessert is chilled since it accentuates the cool mint flavor. This dessert starts with a simple Oreo crust, a layer of mint cheesecake filling, then a layer of fudgy chocolate pudding. It's all topped off with Cool Whip and chopped mint chocolates (I used Andes candy).
Ingredients you will need:
1 package Oreo cookies
6 tablespoons butter, melted
8 oz cream cheese, softened
1 cup powdered sugar
1 teaspoon peppermint extract
Green food dye
12 oz tub whipped topping, thawed
2 boxes (3.4 oz each) chocolate pudding mix
3 1/4 cups milk
1/4 cup crushed mint chocolates, for garnish
Tools you may need: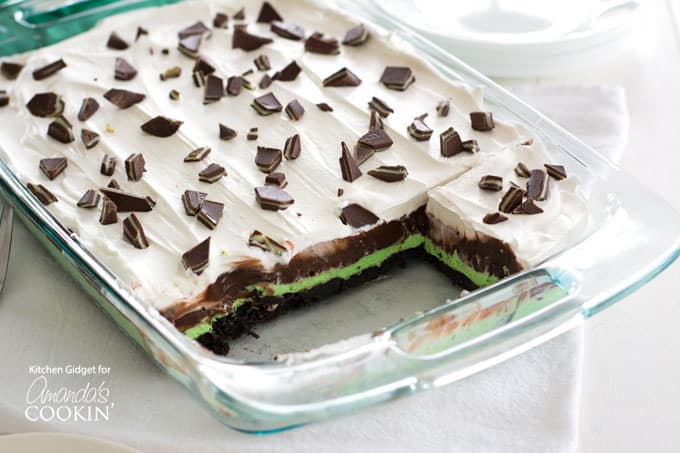 I add some green food dye to the cheesecake layer so everyone knows this isn't your traditional chocolate lasagna. The green color makes this a perfect dessert for St. Patrick's Day (or Christmas). Just add a little at a time until you get the green color as vibrant as you would like.
For the pudding layer, any flavor chocolate will do, but I prefer to use chocolate fudge or dark chocolate flavored pudding for extra chocolate-y goodness. For those who are wondering, you can certainly use homemade sweetened whipped cream instead of Cool Whip, but I prefer the convenience and stability of whipped topping.
For more minty treats check out: