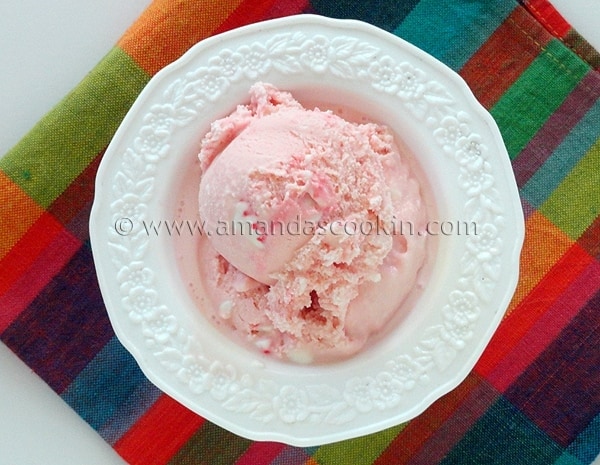 I love pink peppermint ice cream. I buy it throughout the year when I can find it, but it's more prominent in stores at Christmastime. I didn't want to wait for Christmas to have it, so I made my own. It's fabulous, if I do say so myself. I've made it three times, and each time it's been polished off by the family. Don't worry, I got my fair share too. ;-)
I found a couple of recipes on the net, but ended up developing my own using the sweetened condensed milk, cream and milk formula I've used in a couple other recipes. Pink peppermint ice cream isn't much different than mint chocolate chip ice cream. There are basically 2 major differences. The mix-ins (peppermint candies as opposed to chocolate) and the amount of vanilla that's added to the mix. The amount of vanilla makes a huge difference in the flavor.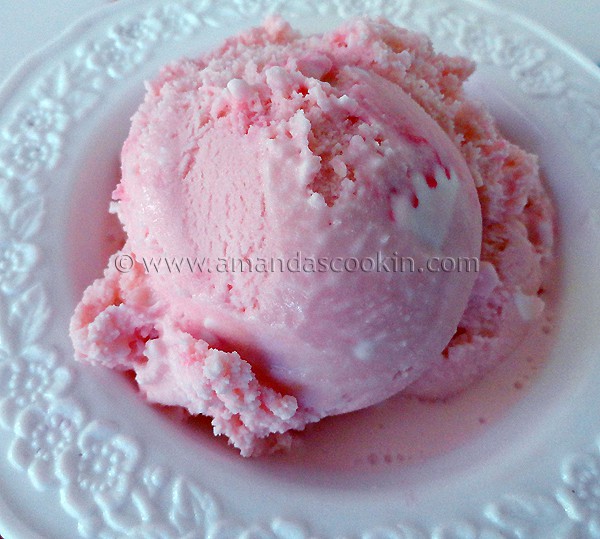 The only thing I did differently the second time around was the crush the peppermint up a little more. I had some pretty big chunks in the first batch (as pictured below), it was better with smaller pieces in my opinion. This is now a permanent recipe in my collection!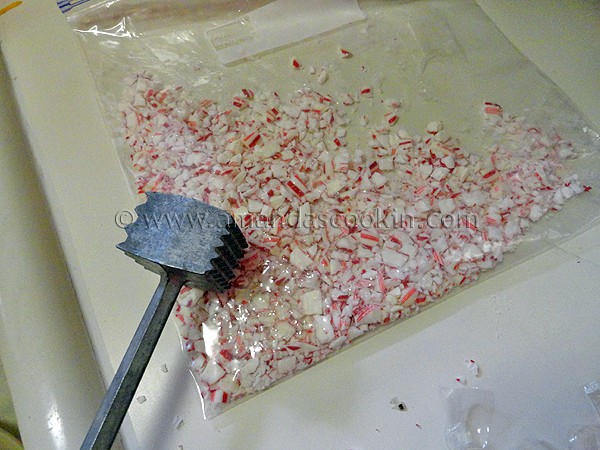 You can use candy canes or those little round peppermint candies, commonly known as Starlight Mints. Put them in a plastic zipper gallon bag and squeeze out the air. Zip it shut and crush the candy with a meat mallet or hammer.
Hint: If you're looking for something else that's fun to make from starlight mints or candy canes, try this Peppermint Oreo Popcorn Bark!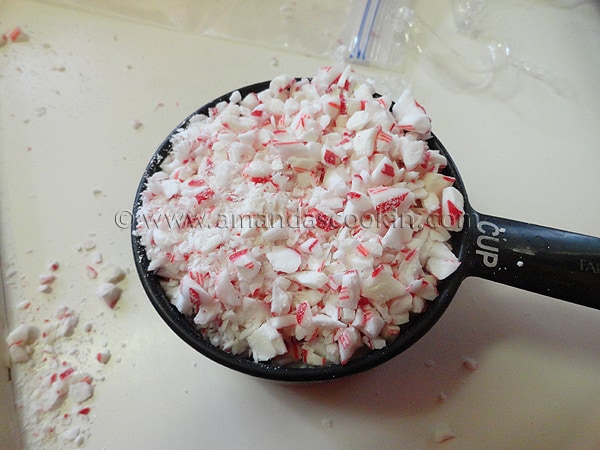 Sorry, I didn't count how many candies, but you'll need around 15 or so candy canes or a couple handfuls of the round candies. Just crush until you have a cup's worth. If you happen to remember, leave me a comment with how many it took to get to a cup. I'll update this next time I make it.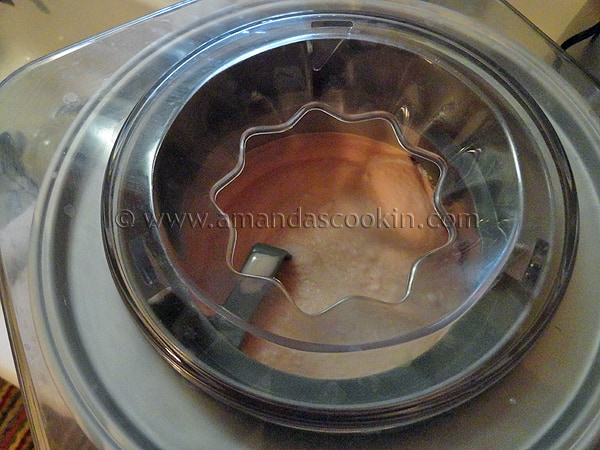 You'll add the crushed candies a few minutes before turning off your ice cream maker. Then freeze!
Enjoy!