If you like frozen mint chocolate ice cream, you're going to love these Coconut Mint Chocolate Popsicles! With just five ingredients and no artificial colors or flavors, they're a refreshing and healthy summer treat.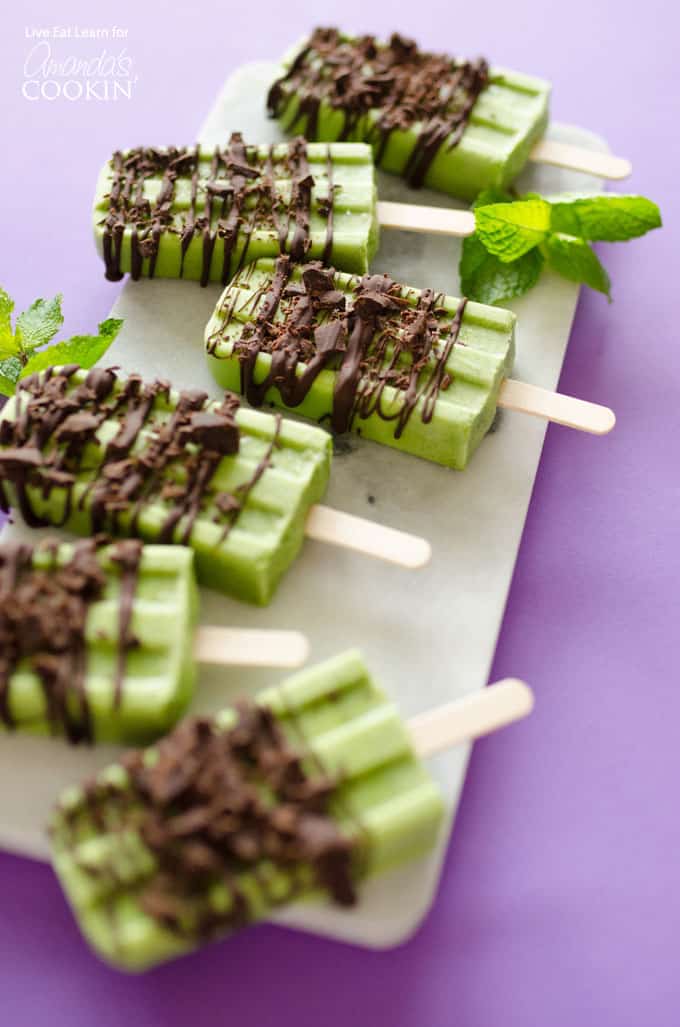 Mint Chocolate Popsicles
I recently bought a popsicle maker, which has virtually changed the way I do summer. There's basically a popsicle for every occasion. Green smoothie popsicles for when you need a vegetable, yogurt popsicles that taste just like froyo, and now, Coconut Mint Chocolate Popsicles for when you're craving Thin Mint cookies! They're creamy, chocolatey, minty, and so easy to make.
I don't like to use a lot of artificial flavors and colors when I cook, which I thought might be a problem when making these popsicles. Many recipes turn to peppermint extract and green food coloring for an "authentic" minty tasty, but that just wasn't going to fly here. So…hear me out…we're using a handful of spinach in these popsicles for color. The taste is honestly indistinguishable and it gives the perfect green hue! The mint flavor comes in a more orthodox way, we'll basically just steep the fresh mint leaves in hot coconut milk. Then blend everything together, pour into molds and freeze! Give it a try, you won't be disappointed!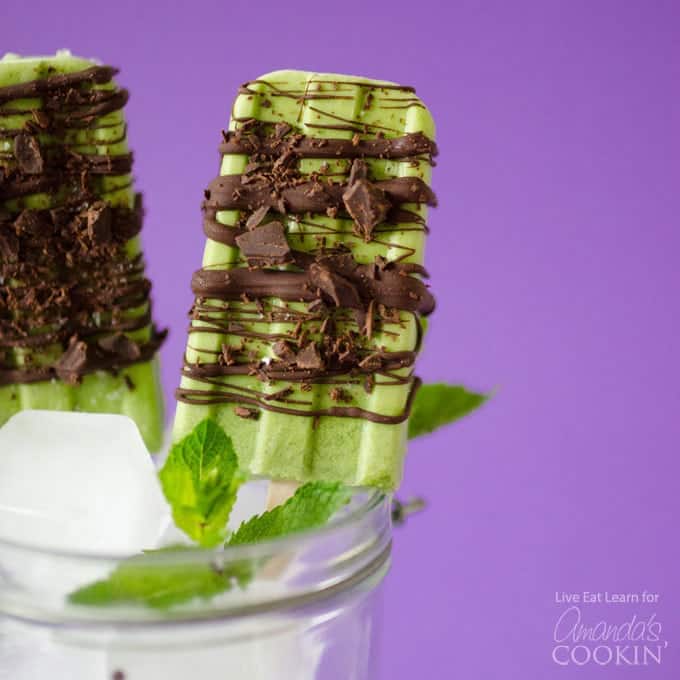 To make these Mint Chocolate Popsicles you'll need:
1 14-oz can full-fat coconut milk
¼ cup sugar
1 cup packed fresh mint leaves
1 cup fresh spinach
½ cup dark chocolate chips (or chopped baking chocolate)
Kitchen tools you may find useful: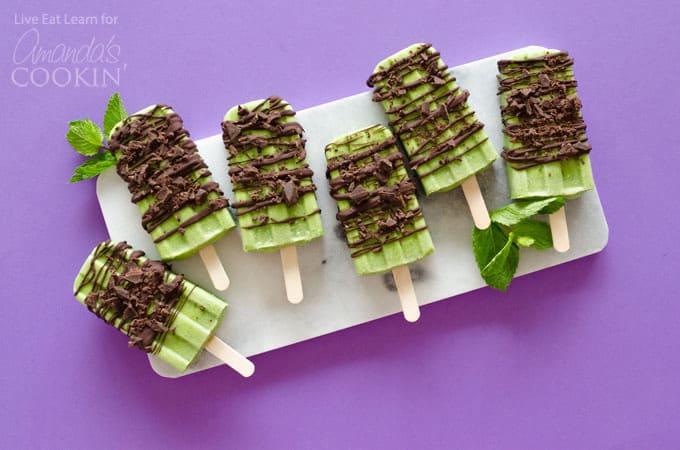 LOVE mint flavored desserts? Be sure to check out some of our most popular mint recipes on the blog including: