If you're a fan of Starbuck's Caramel Apple Cider, we have a delicious fall treat lined up for you today! This easy Crockpot Caramel Apple Cider is the perfect warm drink to serve to a crowd this fall – and with no caffeine, kids can enjoy this delicious treat, too! Both this Crockpot Caramel Apple Cider or our Hot Chocolate Cocktail would make awesome drinks to serve up for a fall or winter party.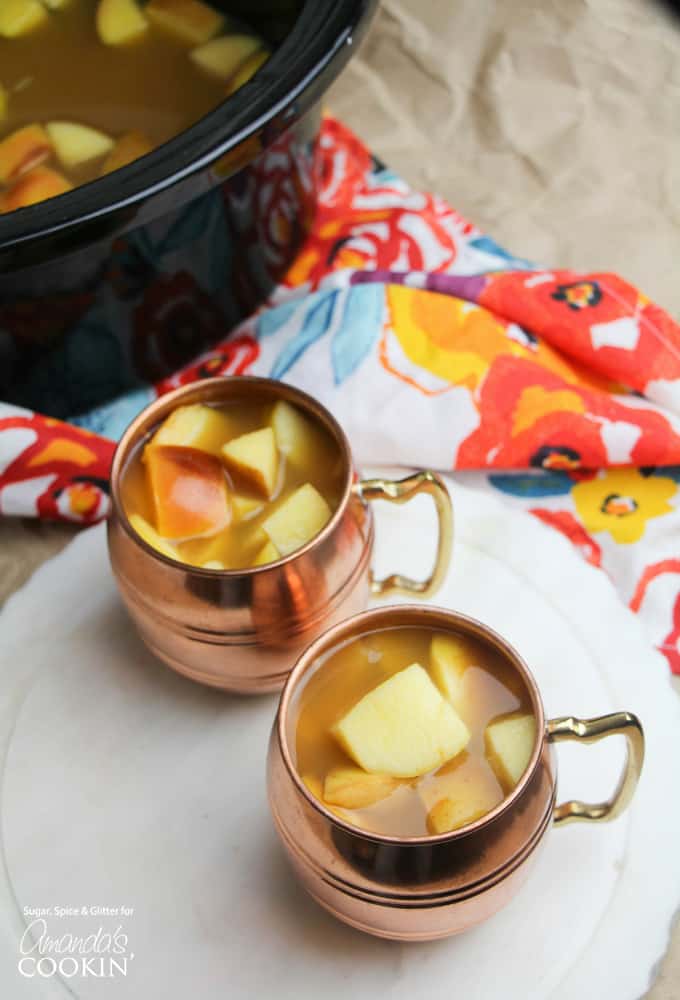 Crockpot Caramel Apple Cider Recipe
The minute the air outside starts to get cool and crisp, warm drinks go on high rotation in my house. Apple cider is a staple because it doesn't increase my caffeine consumption and still keeps me hydrated throughout the day while providing a little extra warmth with every mug.
This Crockpot Caramel Apple Cider is great for serving to a group – whether your gathering is happening inside or outside, everyone will enjoy a warm cup of this sweet apple cider that tastes just like the expensive Starbucks version.
Caramel Apple is one of my favorite flavor profiles in the fall – whether in cocktails like our Caramel Pumpkin Cocktail, or in baked goods like our Caramel Apple Coffee Cake Muffin or our Caramel Apple Cupcakes. It's also a safe flavor combination to serve to guests as in my experience, pumpkin spice is a truly divisive flavor. (You either love it or you hate it.)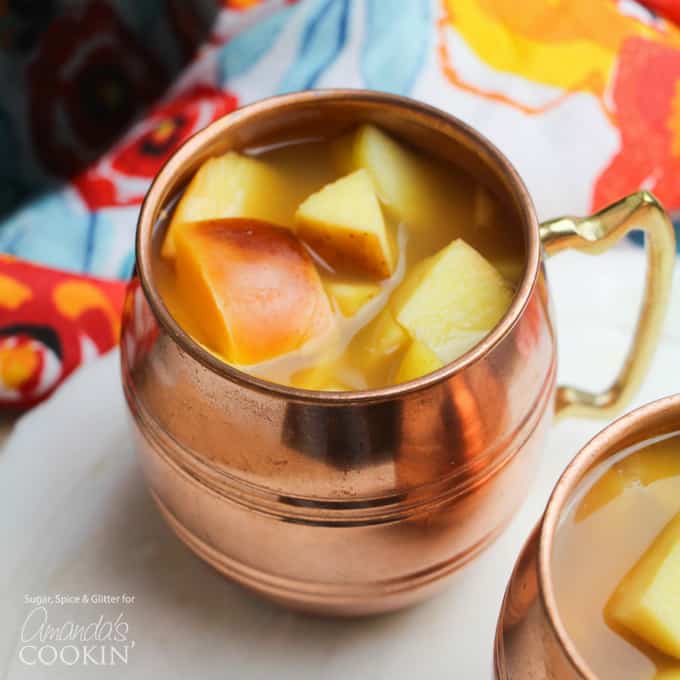 I like making this drink with fresh and perfectly cooked chunks of real apple in it so you almost get little bites of apple pie with your drink, but you can skip that (or just avoid ladling them out) if you prefer.
Also, if you want to make this but don't have apple cider on hand, you can use apple juice in its place.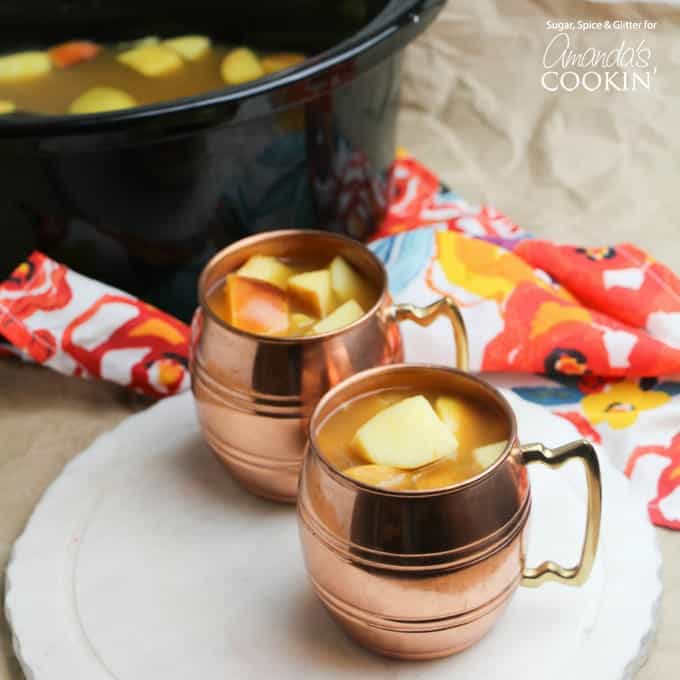 Ingredients for Crockpot Caramel Apple Cider
You will Need:
3L Apple Cider
1/2 cup brown sugar, or more to taste
1 Tablespoon cinnamon, to taste
2 sweet red apples, chopped
2 Granny Smith apples, chopped
Kitchen Tools You May Find Helpful: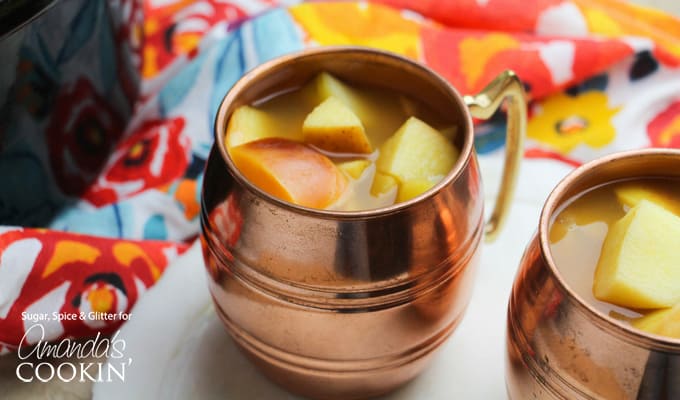 This Crockpot Caramel Apple Cider is so incredibly easy to make – just add all ingredients to your crockpot, stir and serve a short while later. Just throw it together just before your guests arrive and you'll be able to greet them with a delicious cup. Have leftover apples? Make this warm apple crisp, another crowd favorite!
For more delicious warm fall drinks, check out …