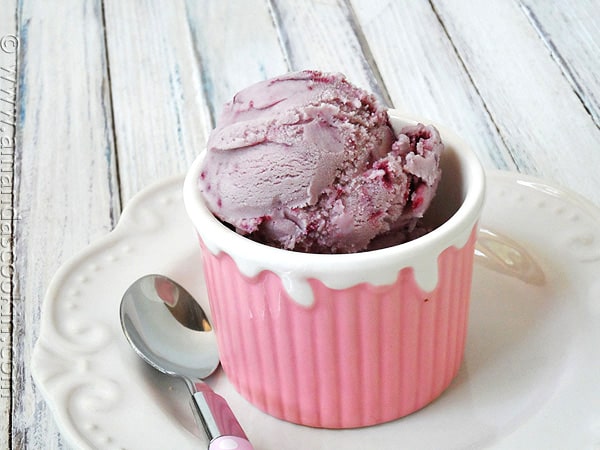 Today is National Ice Cream Day, but honestly I don't need a made-up holiday to eat ice cream. :) I make ice cream a lot and am always experimenting with different flavors. This particular ice cream uses jam or preserves, but you could absolutely use fresh blackberries, cook them with some sugar, put them through a sieve to remove the seeds and let it cool, hence making your own jam. If you're like me you troll the jam aisle at the store and have way too many jars of different flavored jams in your refrigerator.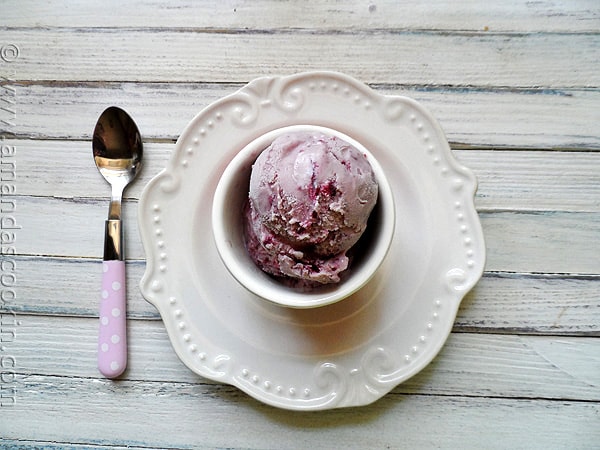 So in order to make this simple but deliciously addicting ice cream, you're going to need about 1/2 cup of jam. So if you're using fresh berries, find your favorite jam recipe, proceed to make jam, then come back and follow these easy instructions.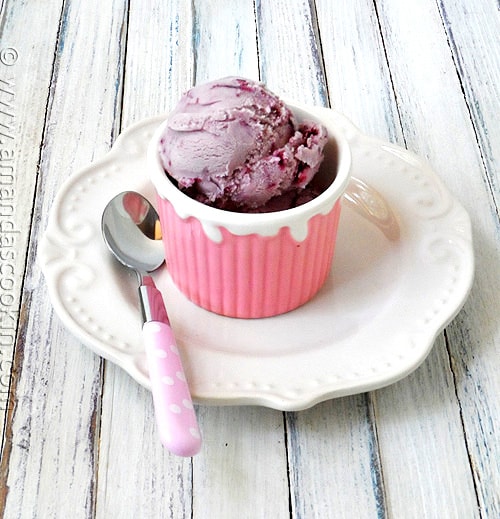 The flavor is sweet at first bite, then smooth and creamy and full of smile inducing yumminess. This is one of my favorite ice cream and I will definitely be trying this with other jams! Experiment, have fun, then come back and tell me what you made!