Have you ever wondered how to reuse pickle juice instead of pouring it down the drain? Here are quite a few uses for that pickle juice!
11 Ways to Reuse Pickle Juice
1. Marinade: combine juice with chopped fresh herbs and some olive oil for a tasty meat marinade. After all, pickle juice is basically vinegar combined with spices and herbs.
2. BBQ Sauce Booster: Add a little pickle juice to your favorite bottled barbecue sauce for a tangy, tasty kick.
3. Pickled Veggies: Make your own pickled veggies. Cut carrots into sticks, snip the ends off of fresh green beans, and cut cauliflower into flowerets. Celery sticks, broccoli flowerets, and sliced cucumbers are just a few more ideas. Place them into the pickle jar of juice and back into the refrigerator.
4. Onions: Slice onions into rings and marinate them in pickle juice. Use on turkey and ham sandwiches!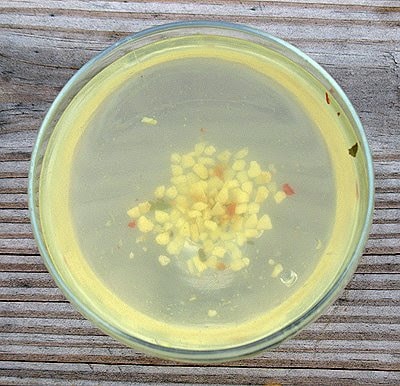 5. Potato, macaroni or tuna salad: Add some pickle juice to your favorite tuna salad, potato salad or macaroni salad for added flavor.
6. Enhance Gravy: Add a bit of pickle juice to the Crockpot or Dutch oven when making pot roast or braised meat. This will add a great flavor to your gravy!
7. Deviled Eggs: Add pickle juice with the mayonnaise in your deviled eggs. Marinate them to make pickled eggs.
8. Corned Beef: Make your own corned beef by saving 2-3 jars of pickle juice and covering a beef brisket with it. Bake as directed.
9. Tartar Sauce: if you make your own tartar sauce, this is the perfect addition!
10. Brine: You would need to save quite a bit, but pickle juice makes a great brine for chicken.
11. Drink It: I've read that you can drink pickle juice, but don't overdo it. You can very quickly reach your full day's supply of sodium intake without even realizing it.
Do you reuse your pickle juice? Tell us how!
Try my recipe for homemade Claussen pickles!
Amanda Davis is the entrepreneurial mom of four grown children and four step children. She and her husband, Chef Antoine, love to cook together creating recipes for this blog. Amanda also make kid's crafts and creates decorative items for her home. She is a crafting expert and guru in the kitchen and has appeared online and in print publications many times over the years. She is also a craft book author five times over and product developer as well as the owner of
FunFamilyCrafts.com
. You can find her on social media by using the buttons to the left!
Latest posts by Amanda Davis (see all)