Summer is in full swing…along with outdoor BBQ parties. This chilled, Mediterranean Pasta Salad is an easy way to satisfy a crowd at any warm-weather gathering. It has plenty of vegetables and is so versatile, you can keep adding ingredients as the summer garden grows.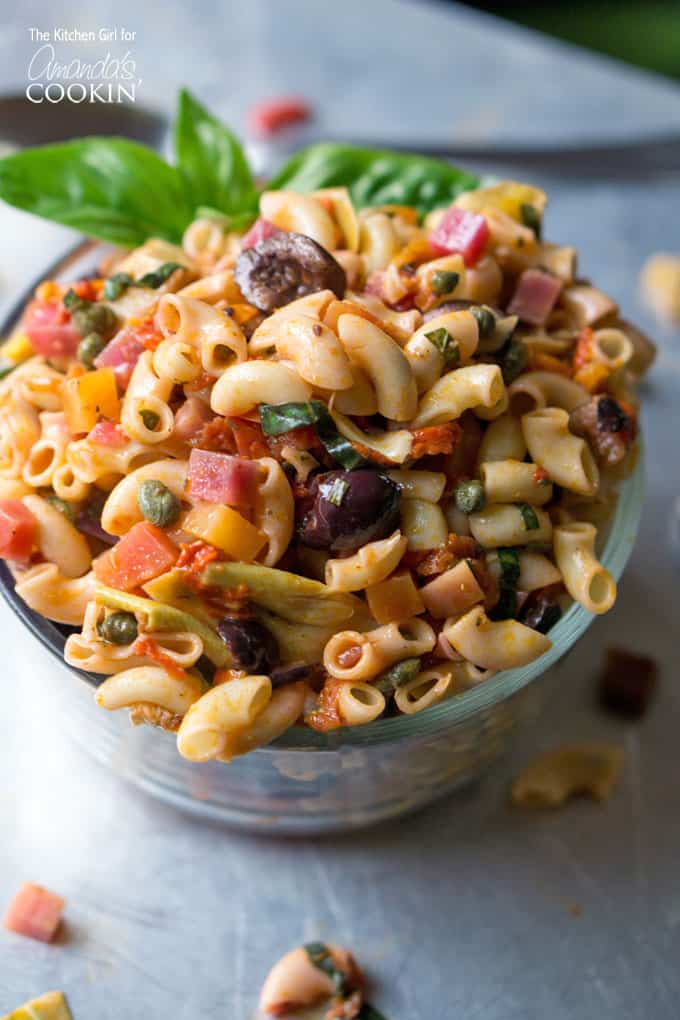 Mediterranean Pasta Salad
This refreshing recipe is where early, summer produce meets up with a few pantry ingredients to throw a party in a bowl. Right now, red and gold beets are abundant, and for this recipe, they're boiled, peeled, and diced into 1/4" pieces. They add the perfect sweet flavor and crunchy texture to this salad. We're also finishing the salad with fresh basil…it's a real attention-getter.
Since our warm-weather, garden vegetables aren't going off just yet, I like to use my favorite Mediterranean pantry ingredients to give this pasta salad a super-flavor and texture boost. So, I like to add marinated artichokes, non-pareil capers, and Kalamata olives. Later in the summer, you can add in your favorite fresh garden vegetables, like tomato and cucumber.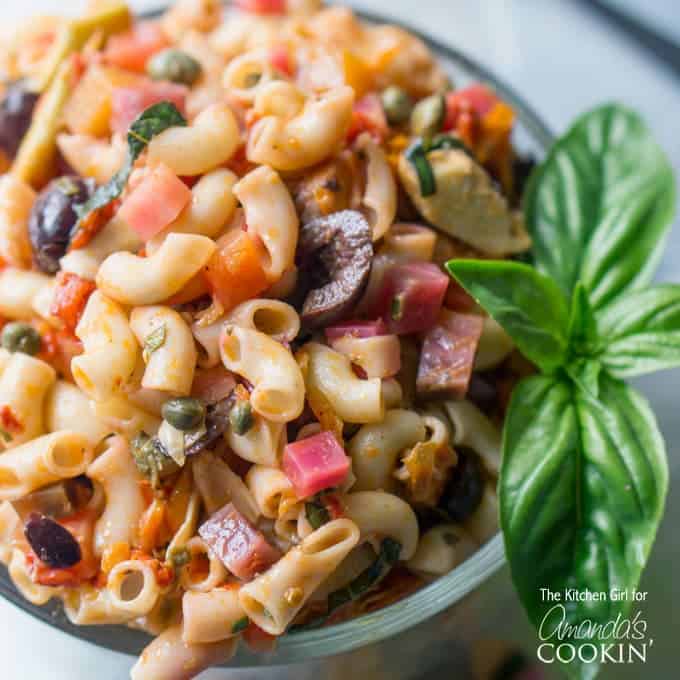 How far in advance can I make this recipe?
The best part about this pasta salad is that you can make it up to a few days in advance, just make sure you do the following:
cold-rinse the noodles immediately after cooking, drain, cover, and chill until ready to use
make the dressing, but keep it separate from other ingredients
assemble the veggies, but keep them separate from other ingredients
chop and add the basil just before serving (for optimal freshness)
So, basically you're creating the salad components a few days in advance and tossing everything together a few hours ahead of your event. Or, feel free to make it the same day.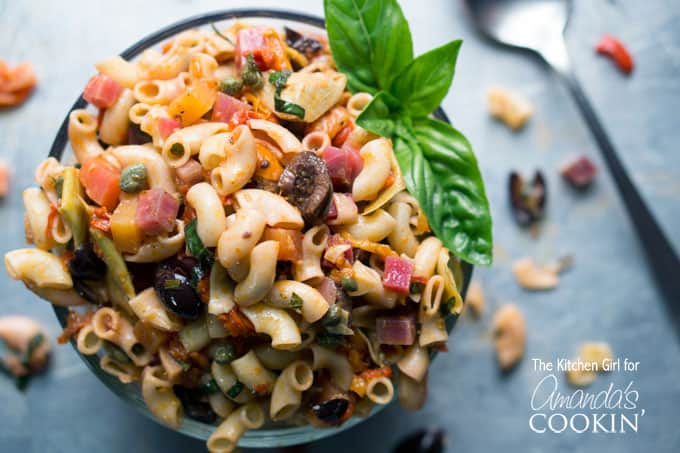 Keep Summer Fresh
Looking for a few more make-ahead, summer dishes? Here's a Broccoli Bacon Grape Blue Cheese Salad that is the ultimate sweet and savory dish. Or grab this mayo-free, Dill Crazy! Potato Salad…another perfect complement to any savory bbq.
There are affiliate links in this post. That means if you buy something from that link, I will earn a small commission, but it won't cost you anything additional.
Ingredients you'll need to make
Mediterranean Pasta Salad
:
For the salad:
1 1/2 cups dry macaroni noodles
1 large red or yellow beet
1/2 cup marinated artichokes
1/4 cup capers
1/4 cup Kalamata olives
1/4 cup red onion
1/4 cup basil leaves
For the dressing:
1/3 cup olive oil
1/4 cup asiago cheese
2 tablespoons white vinegar
1 tablespoon lemon juice
2 teaspoons Dijon mustard
1/4 teaspoon salt
pinch black pepper
Tools I used for this recipe:
jar with tight-fitting lid
SCROLL DOWN FOR THE PRINTABLE VERSION OF THIS RECIPE
MORE SALAD RECIPES YOU WILL LOVE:
If you love these flavors, this Mediterranean Potato Salad is right up your alley.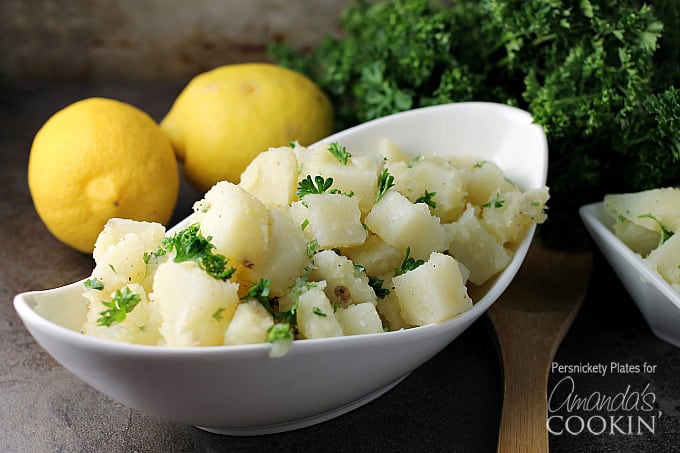 Let's head across the ocean and visit the tropical side of the U.S. and indulge in this Key West Grilled Chicken Salad.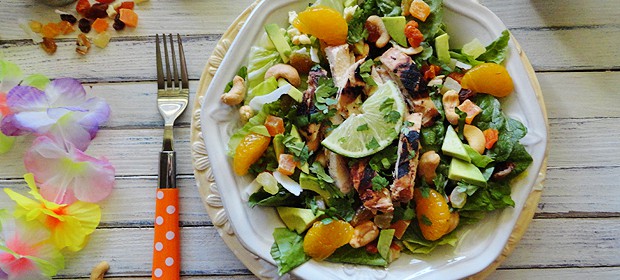 If it's just salad in general that you love, you will definitely want to try this homemade buttermilk ranch dressing!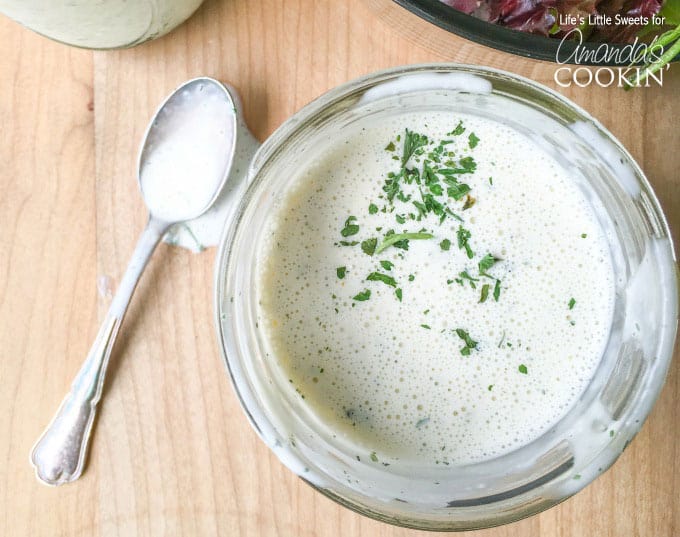 Want even more free recipes? Be sure to join my newsletter for FREE recipes and craft ideas sent to your email inbox every week.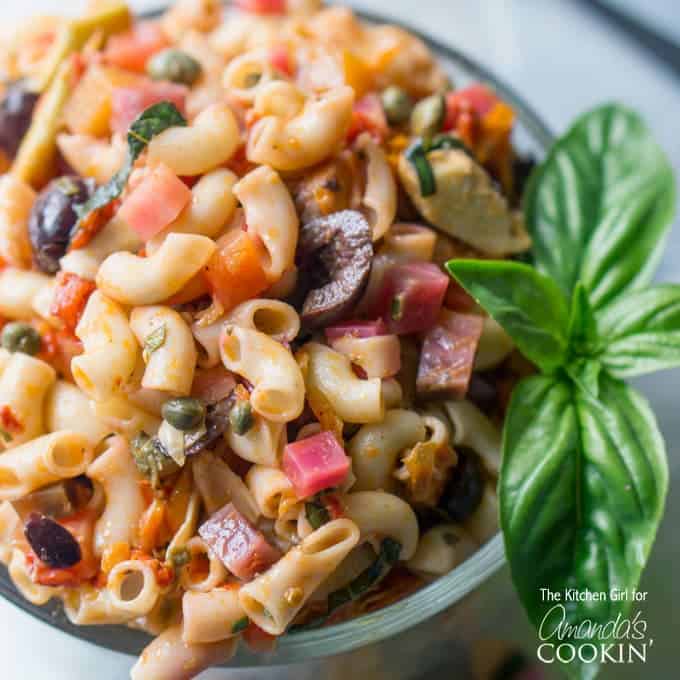 Mediterranean Pasta Salad
This chilled, pasta salad combines early summer produce with Mediterranean pantry ingredients. It's all tossed in a zesty vinaigrette and is sure to complement your savory bbq.
IMPORTANT - There are often Frequently Asked Questions within the blog post that you may find helpful. Simply scroll back up to read them!
Print It
Rate It
Ingredients
For the salad:
1 1/2

cups

macaroni noodles

1

large red or yellow beet

1/2

cup

marinated artichokes

chopped

1/4

cup

capers

chopped

1/4

cup

Kalamata olives

1/4

cup

red onion

finely diced

1/4

cup

basil leaves

finely chopped
For the dressing:
1/3

cup

olive oil

1/4

cup

asiago cheese

shredded

2

tablespoons

white vinegar

1

tablespoon

lemon juice

2

teaspoons

Dijon mustard

1/4

teaspoon

salt

pinch

black pepper
Instructions
Boil macaroni noodles according to package instructions; transfer to a colander; cool-water rinse and drain; store (air-tight and chilled) until ready to serve.

To cook the beet: place it in a pot with water covering a few inches over its surface; boil over high heat until fork-tender (about 10 minutes); remove beet from water with tongs; run it under cold water to remove skin (carefully using fingers to help skin fall off); set aside to cool.

When beet has cooled, dice it into 1/4" cubes; store (air-tight and chilled) until ready to serve.

Combine artichokes, capers, Kalamatas, and onions in a serving bowl or storage container; store (air-tight and chilled) until ready to serve.

Meanwhile place all dressing ingredients in a jar with tight-fitting lid; shake to combine; chill until ready to serve.

A few hours before serving salad, toss together pasta, veggies, dressing; chop basil and incorporate to the salad; store (air-tight and chilled) until ready to serve.
Traci authors The Kitchen Girl® food blog, where busy people on a budget grow smart food habits. She advocates eating for wellness as a lifestyle, offering healthy kitchen tips and everyday, whole food recipes that won't break your wallet...or your palate. She loves her job...even the 'dishes' part.
Latest posts by Traci Antonovich (see all)