Super simple Mediterranean Potato Salad only has a few ingredients – potatoes, lemon, oil, garlic, and parsley – but is full of flavor and because there is no mayonnaise, it's great for a picnic!

Mediterranean Potato Salad
I grew up eating this Mediterranean potato salad, known in many families as Arabic Potato Salad. It's one of those things that is served at restaurants but it'll never be as good as when your aunt makes it. My dad's side of the family is Arabic and everything they make is delicious. In Metro Detroit, we're fortunate to have many Middle Eastern restaurants scattered around so finding Arabic food isn't hard, but finding really good, "tastes like homemade" food can be tricky. That's why I started making this Mediterranean potato salad myself.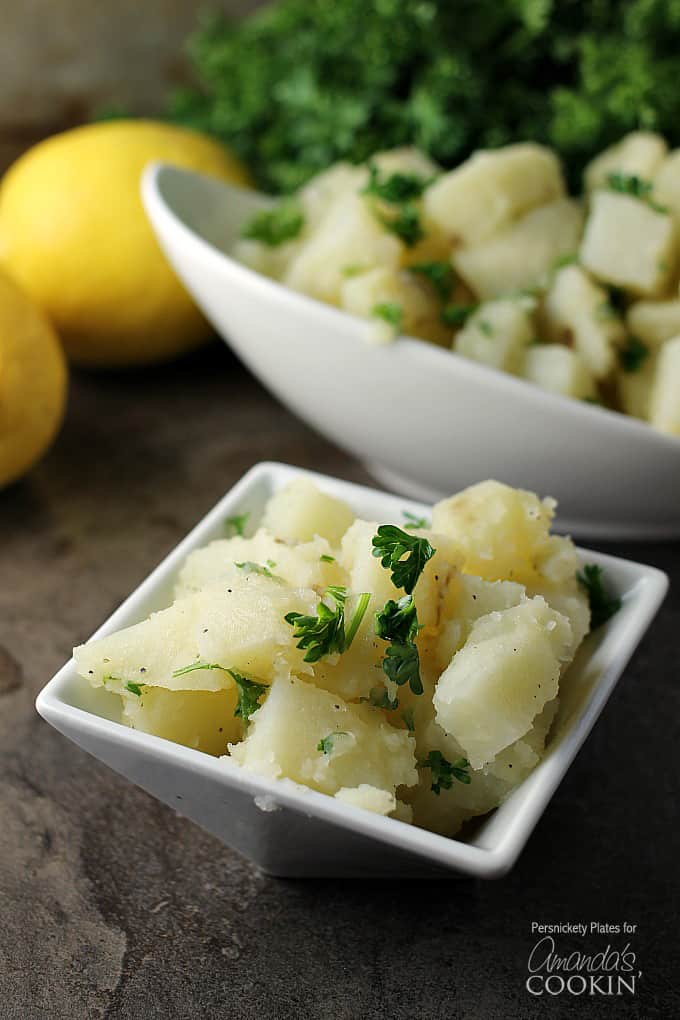 There are affiliate links in this post. That means if you buy something from that link, I will earn a small commission, but it won't cost you anything additional.
You will need:
Russett potatoes
Lemon
Olive oil
Minced garlic
Fresh parsley
Things you may find useful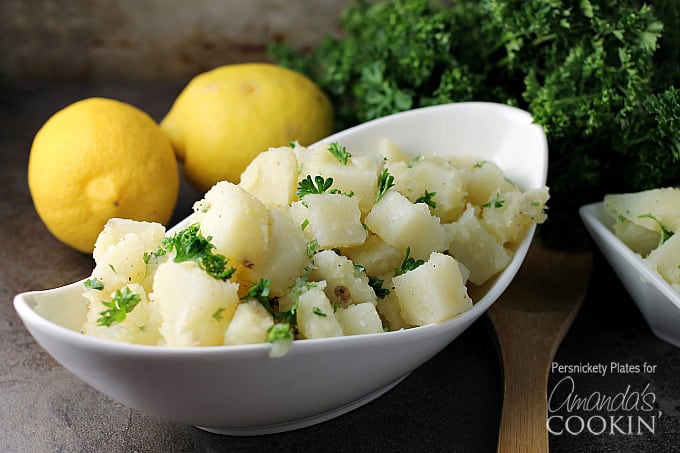 Because it's a family recipe, it's one of those that are hard to put exact measurements to. I'll tell you exactly what I did, but "to taste" is an important part of making this dish a success. Taste it as you go and add more salt, lemon, and oil as needed. Give it a little love and it'll be just right. Because there is no mayonnaise in it, you can feel good about taking it to a picnic or barbecue and not worry about it getting warm. Actually, I like it better at room temperature.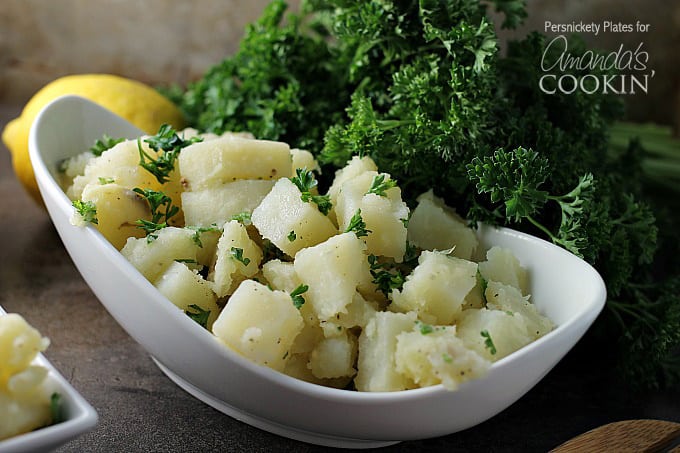 I find it's best if you make it and let it sit for a bit (I'm talking a few hours to overnight) so the lemon and oil can really sink into the potatoes and make them very flavorful.
Scroll down for the printable version of this recipe
More cold salad recipes
if you need to throw something together in a flash, try this 3-ingredient pasta salad. It's great as a take along too, so grab it for your next potluck!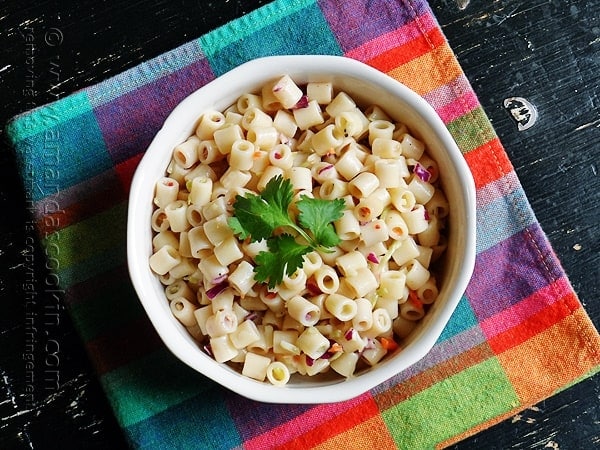 if it's a classic you are looking for then this chicken salad with grapes recipe is definitely one you will want to print out!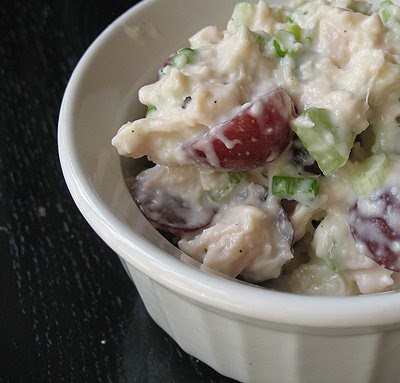 If you decide to try a new potato salad that does contain mayonnaise, this Shout Hallelujah potato salad is the one! It's full of gorgeous colors and flavors, and it will have you shouting Hallelujah!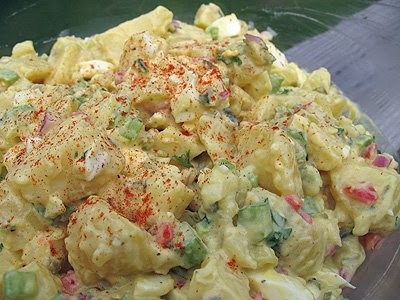 Be sure to subscribe to my newsletter for FREE recipes and craft ideas.