Love Chinese takeout but trying to eat a bit healthier? This Sticky Garlic Cauliflower tastes just like the sticky garlic chicken dishes at your favorite Chinese place, but made completely from veggies!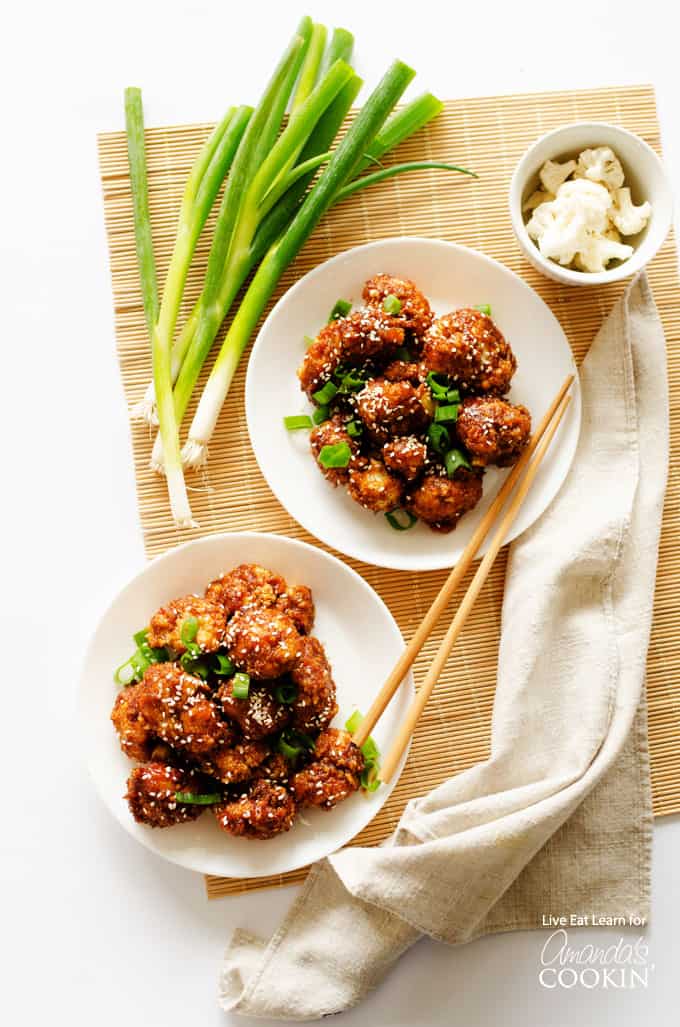 Sticky Garlic Cauliflower
I know that as a food blogger I should be comfortable with all types of cooking, but there's one type of cooking that I just hate. And not because it's unhealthy or anything, but because I'm a huge scaredy cat who is already a walking fire hazard, even without the addition of this cooking method. Can you guess which it is? Yep, frying. I hate frying! But sometimes this aversion to frying helps me to create the best (much healthier dishes). Case in point, Asian-style cauliflower. We made General Tso's Cauliflower a while back, and today we're changing it up to make Sticky Garlic Cauliflower! And the secret to non-fried yet crispy cauliflower? A quick dredge in panko!
Making this Sticky Garlic Cauliflower is easy. We'll chop up some cauliflower and dredge it in flour, then whisked egg, then panko breadcrumbs. We'll bake this to make the cauliflower nice and tender and the breadcrumb coating light and crispy. Meanwhile, we'll heat up our sauce ingredients until they form a sticky, thick sauce. Then just toss with the cauliflower to coat and serve!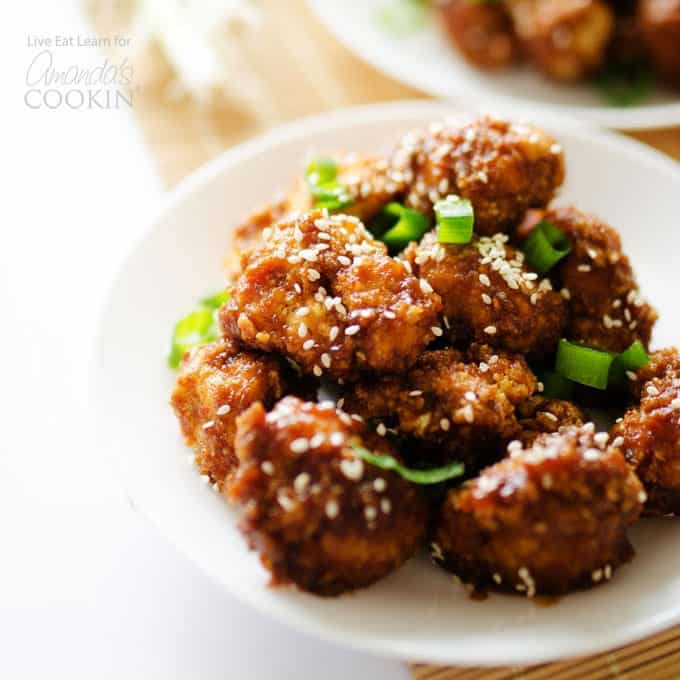 To make this Sticky Garlic Cauliflower you'll need:
½ head of cauliflower
½ cup flour
2 large eggs
1 cup panko breadcrumbs
¼ tsp each salt and pepper
½ cup soy sauce
½ cup hoisin sauce
2 Tbsp honey
4 cloves garlic, minced
1 Tbsp fresh grated ginger
1 Tbsp sriracha
To serve: green onions, sesame seeds
Products you may find useful: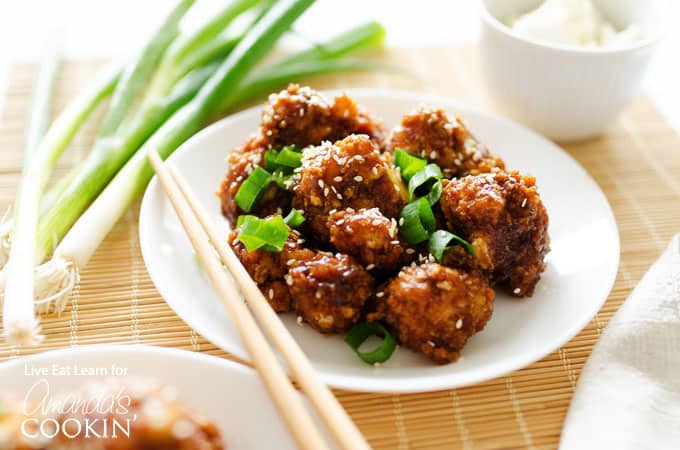 In the time it would take for you to order Chinese delivery, this delicious plate of Sticky Garlic Cauliflower could be warm and ready on your table. Enjoy!
Don't miss out on more deliciously healthy recipes like these Chickpea Gyro Lunch Boxes, this Mix and Match Healthy Meal Prep, or this Fall Quinoa Salad!